Get Up To 75% Off on Phones between 40000 to 50000 in Sri Lanka
11.11 Sale is LIVE, and you can get up to 75% on Phones between 40000 to 50000 in Sri Lanka. So, if you have been planning to upgrade your phone, the time is now.
Are you searching for Phones between 40000 to 50000 in Sri Lanka? Ahead, we have listed Phones between 40000 to 50000 in Sri Lanka, available on Daraz. Browse through the selection and get the lowest phone price in the market.
The Biggest Sale in Sri Lanka is Finally Here! Daraz 11.11 is back from 11th November to 17th November with 50 Million in Savings across 3 Million Products. There are products ranging from electronics, fashion, lifestyle goods & groceries. Further, you can get Mega Deals, Play fun games and win exciting giveaways. Also, Save big on your favourite mobile phone brands Apple, Huawei, Oppo, realme, Redmi, Samsung, Vivo, Xiaomi, ZTE, Nokia, E-tel, Brantel, and Greentel. Get an Extra 12% off on bank cards and up to 60-month instalment plans. Download the Daraz App now and join the 11.11 Shopping Adventure!
List of Phones between 40000 to 50000 in Sri Lanka
| | |
| --- | --- |
| Phone | Price in Sri Lanka |
| Huawei Y7a | Rs. 40,859 |
| Vivo Y20s | Rs 41,791 |
| Nokia 5.4 | Rs. 43,249 |
| Samsung A12 | Rs. 43,500 |
| Xiaomi Poco M3 | Rs. 45,199 |
| Galaxy M12 | Rs. 49,999 |
Huawei Y7a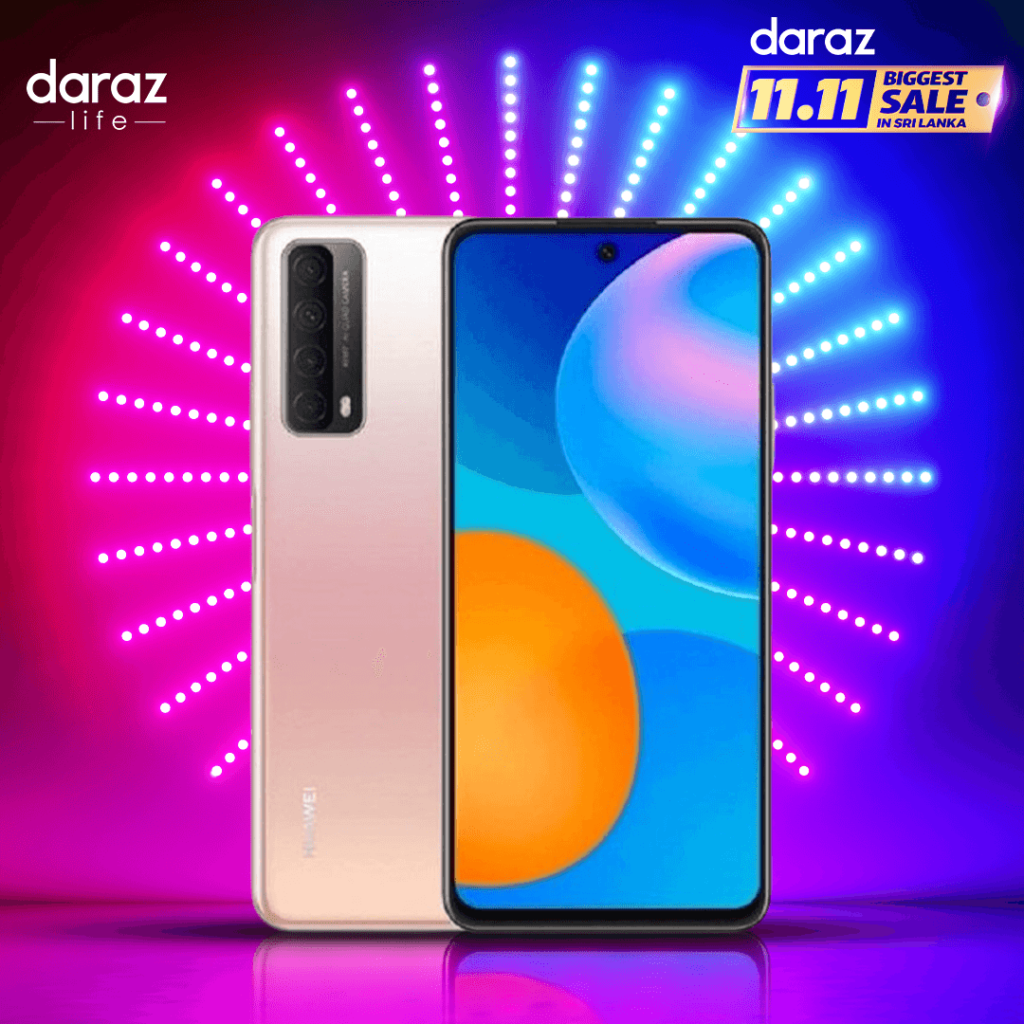 The Huawei Y7a provides an exceptional user experience and elegance, elevating phone technology to new heights. The Huawei Y7a is designed to fulfil the modern user's ever-increasing digital needs, whether for business, pleasure, or entertainment streaming. This excellent entertainer comes with a large 6.67-inch display, a flagship-quality battery, and a superb 48-megapixel camera for a low price.
This phone may be used for a variety of purposes, including aiding with remote learning and participating in work-related video conferences. It's also a fantastic way to stay in touch with loved ones all across the world.
It comes in three stunning hues, so you can pick one that matches your own taste. Furthermore, the phone boasts a sleek modern style that fits well in your hand.
Get your game on with the Huawei Y7A! It boasts a 5000 mAh battery life and allows you to enjoy your life on the go. You may use your phone to watch movies, play games, and access all of your social media accounts, as well as explore the world at your fingertips.
Vivo Y20s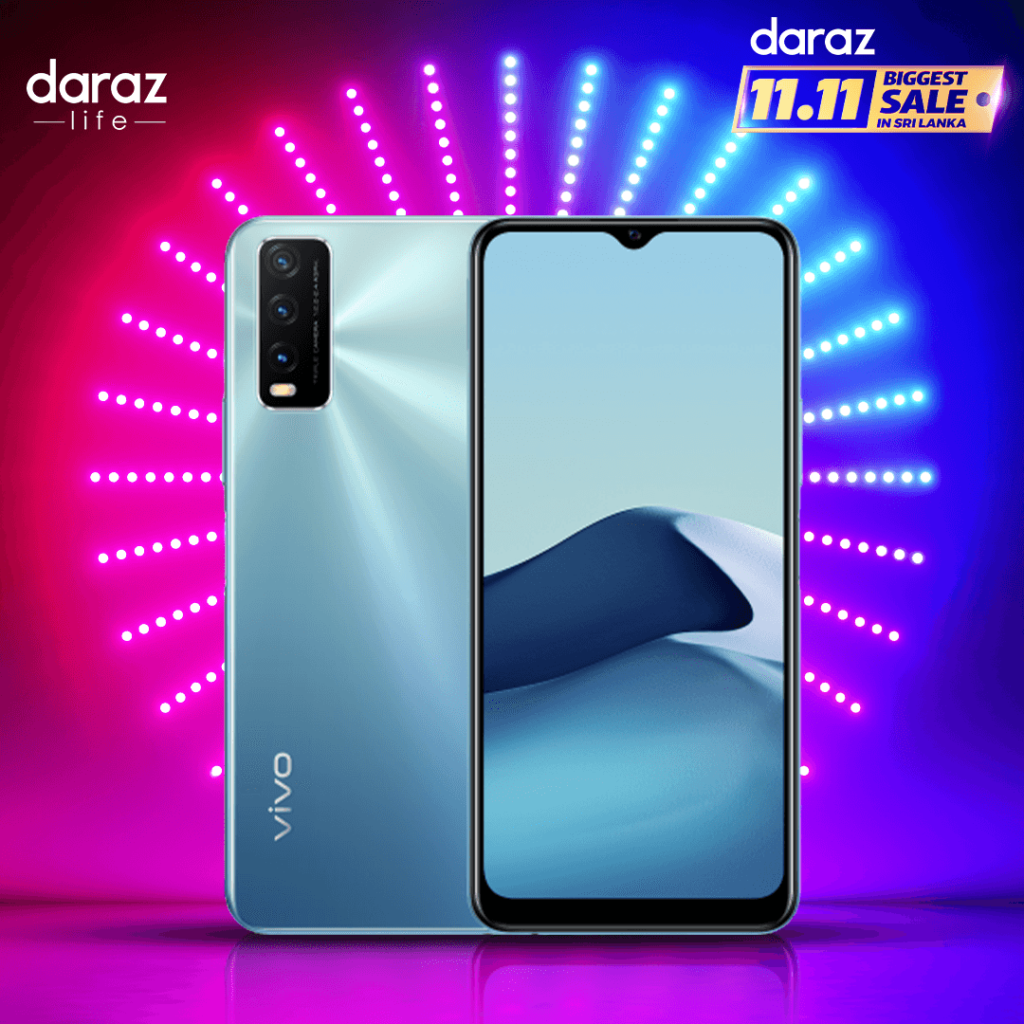 The Y20s comes with a Full View Display of 6.51-inches with a 20:9 elongated aspect ratio and HD+ (1600 x 720) resolution. Thanks to the latest In-cell technology, the view is broader and more vivid than before. Further, the display is also more colorful. It's ideal for video games and movies since it's so detailed. The Eye Protection Mode protects your eyes from harmful blue light. The best part is you can unlock your phone in under 0.22 seconds with the Side-Mounted Fingerprint Scanner. This clever new design adjusts to how you use your phone on a daily basis, making unlocking quick and painless. You may also use Face Wake technology to unlock your phone in a couple of seconds.
Furthermore, this phone comes with a triple back camera arrangement which includes a 13 MP Primary Camera. Never miss documenting another exciting moment in your life with the 8 MP selfies camera on this device. Also, you can use the various camera modes available on the Y20s to unleash your creativity.
Nokia 5.4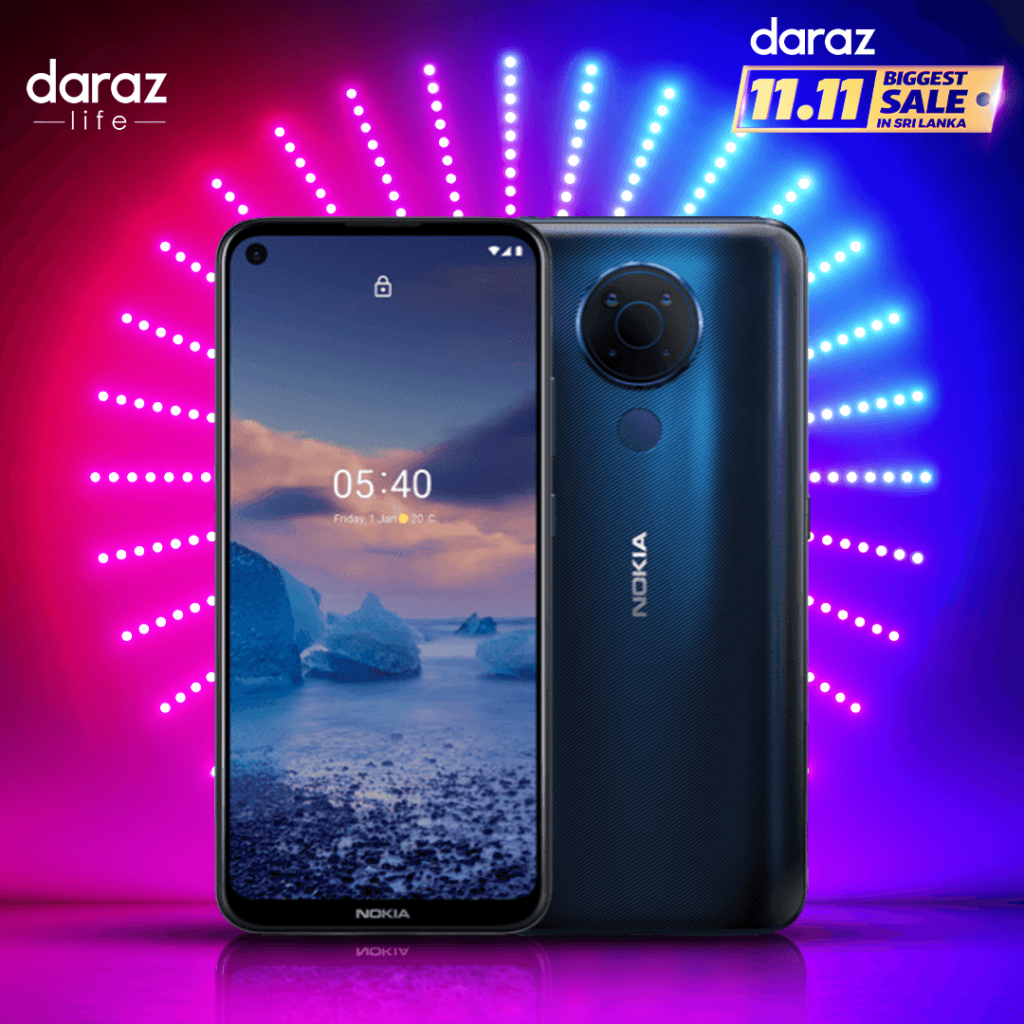 The Nokia 5.4 is the ideal companion for amateur photographers. Furthermore, the phone offers epic speed and performance at an incredible price. The Nokia camera phone's trademark quad-camera has been updated to 48 megapixels. So you'll never miss another photo-worthy moment, whether you're working on a passion project or documenting special times with your family.
This device comes with a 6.39 inch HD display which is ideal for streaming videos or to look at your favourite content immersively. In addition, the fairly large 4000mAH battery gives you the capacity to use the phone for up to 2 days without running out of Juice.
Another attractive feature of this device is the fingerprint security unlock, which makes it convenient to unlock the phone with just a touch of a finger. It's an ideal phone for the modern-day lifestyle.
Samsung A12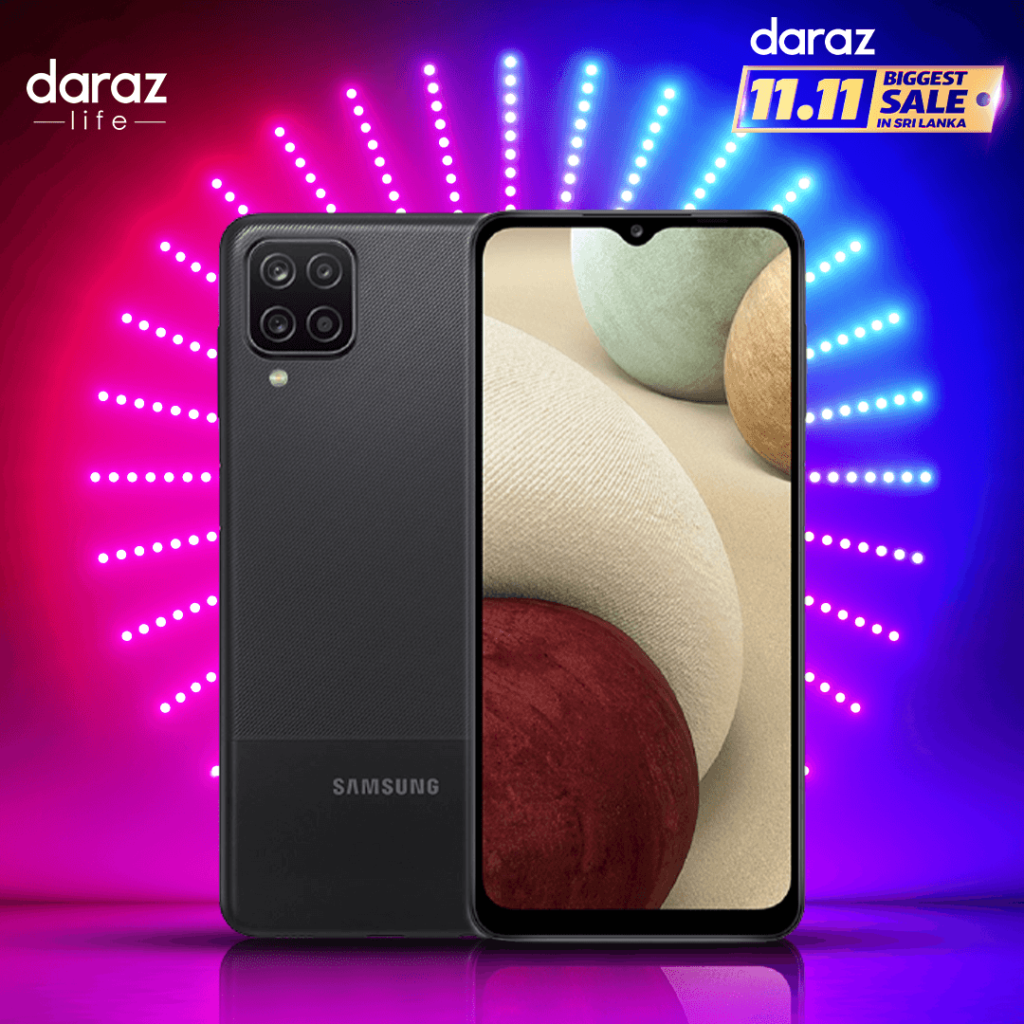 Samsung is a well-known and respected brand in Sri Lanka and throughout the world. Also, Samsung is recognized for creating cutting-edge technology that is both affordable and flexible to shifting market demands. Furthermore, Samsung claims to be on a mission to make innovation available to everyone.
The A12 has a 6.20-inch touchscreen display with a resolution of 720×1520 pixels. In addition, the Samsung Galaxy A12 is powered by a 1.5GHz octa-core CPU, which ensures that the phone runs smoothly. It has a RAM capacity of 2GB to 3GB. This gadget runs Android 9 Pie and is powered by a 4000mAh battery.
Xiaomi POCO M3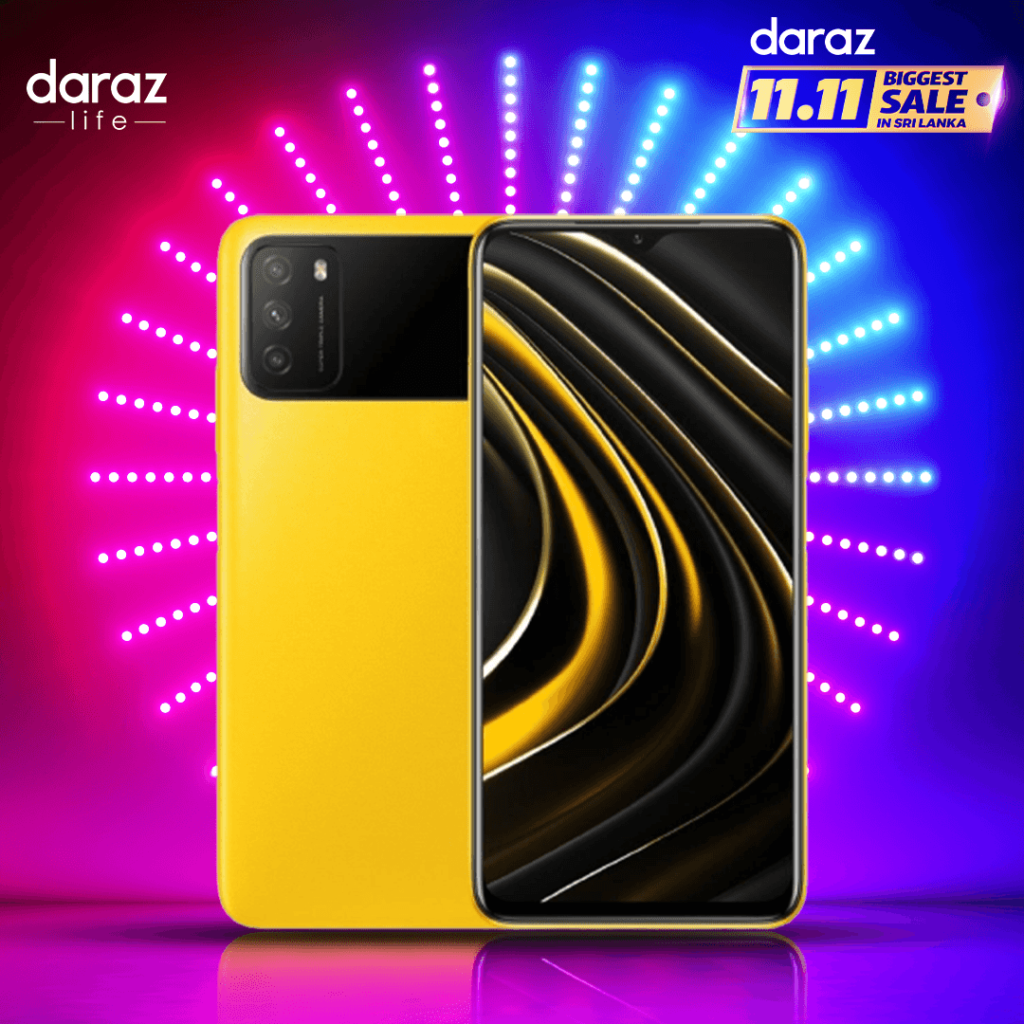 Xiaomi has created some of the best mid-range phones on the market. Their cutting-edge design and unique innovations, which they offer at an affordable price, have earned them a worldwide reputation.
The 6.53-inch widescreen brings entertainment to life and provides one of the greatest smartphone viewing experiences available. Because of the huge screen size, playing games on this device is a fantastic experience. Therefore if you are looking for a phone for viewing content and playing games, the POCO M3 is a great device to consider.
Samsung Galaxy M12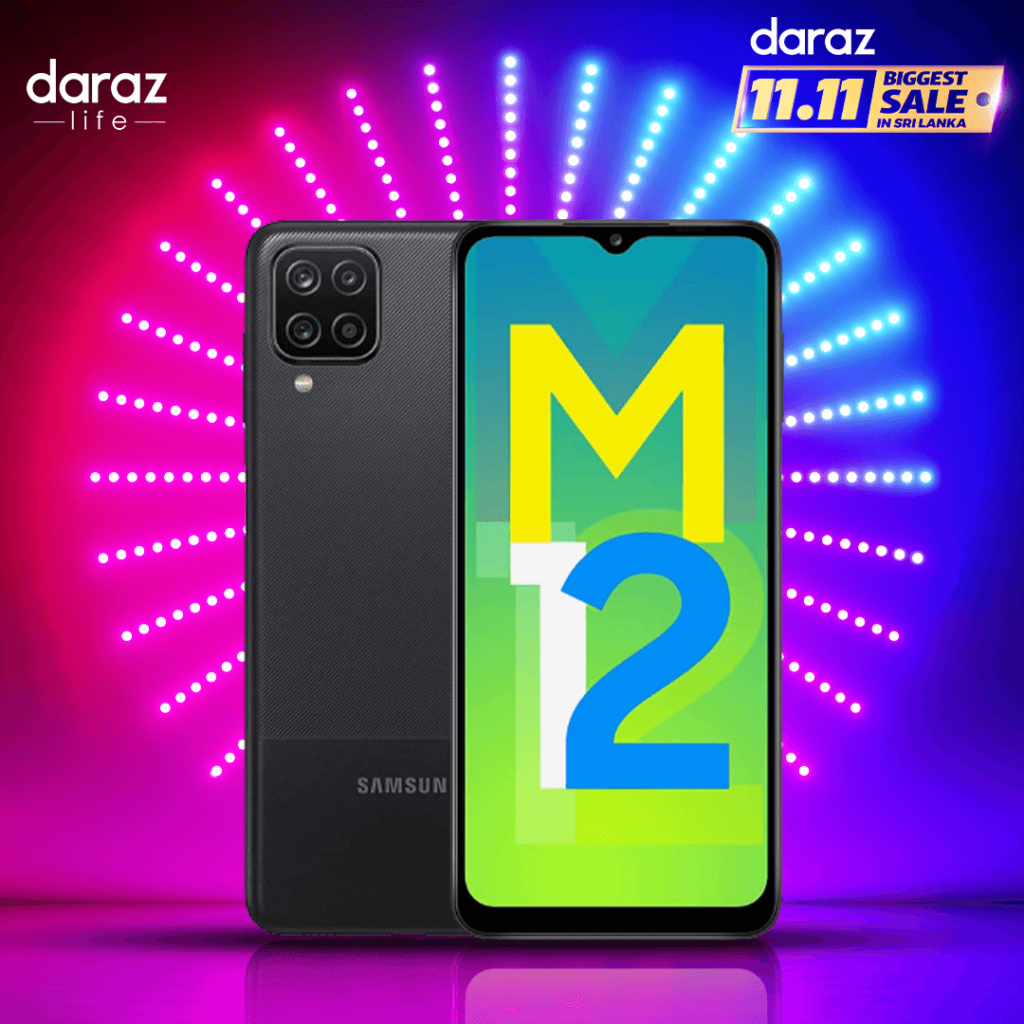 The Samsung Galaxy M12 has an Octa-core 2.0GHz processor that provides optimal performance. While surfing content or running multiple apps, the power-efficient Processor facilitates fast performance, effortless multitasking, and lower battery consumption.
The massive 5000 mAh battery life of the Samsung Galaxy M12 ensures that you can spend more time enjoying your phone and less time worrying about charging it. Furthermore, you can experience vivid clarity at your fingertips with the 6.5-inch HD+ Infinity-V display. You can immerse yourself in your favourite content for hours with the sizable screen on this smartphone.
That's not all; the M12 comes equipped with a 48 MP primary camera and an 8 MP selfie camera so you can snap away clear and colourful images.
If you are shopping for phones on a budget, check out our blog post; Best Camera Phones in Sri Lanka Under Rs. 25,000 (2021)