Affordable Christmas Fashion Trends 2021 to Look Fabulous This Season
With the holidays around the corner, it's about time you keep an eye out for the Christmas fashion trends 2021. Also, you can save ample time for all the other fun Christmassy stuff when you opt for online clothes shopping Sri Lanka. Therefore, continue reading to find the most affordable Christmas fashion trends for 2021 that you can easily access online through the Daraz App.
Are you ready to discover the festive and chic Christmas fashion trends 2021? Download the Daraz app and get the best of online clothes shopping Sri Lanka for the most affordable prices during Black Friday.
Daraz Black Friday is back with the Ultimate Smashing Deals! So, it's time for you to get ready for Holiday Shopping from November 26th to 29th. You can get up to 65 % Off sitewide. Furthermore, get an additional 12% off on bank cards. Grab the best deals in fashion with instalment plans up to 60 months. That's not all! Tis' the season of giving. So, there will be Free Gifts. Download the Daraz App now & Go big on Holiday Shopping!
So, without further ado, let's take a look at the trending Christmas Fashion for 2021.
Ravishing Red Sets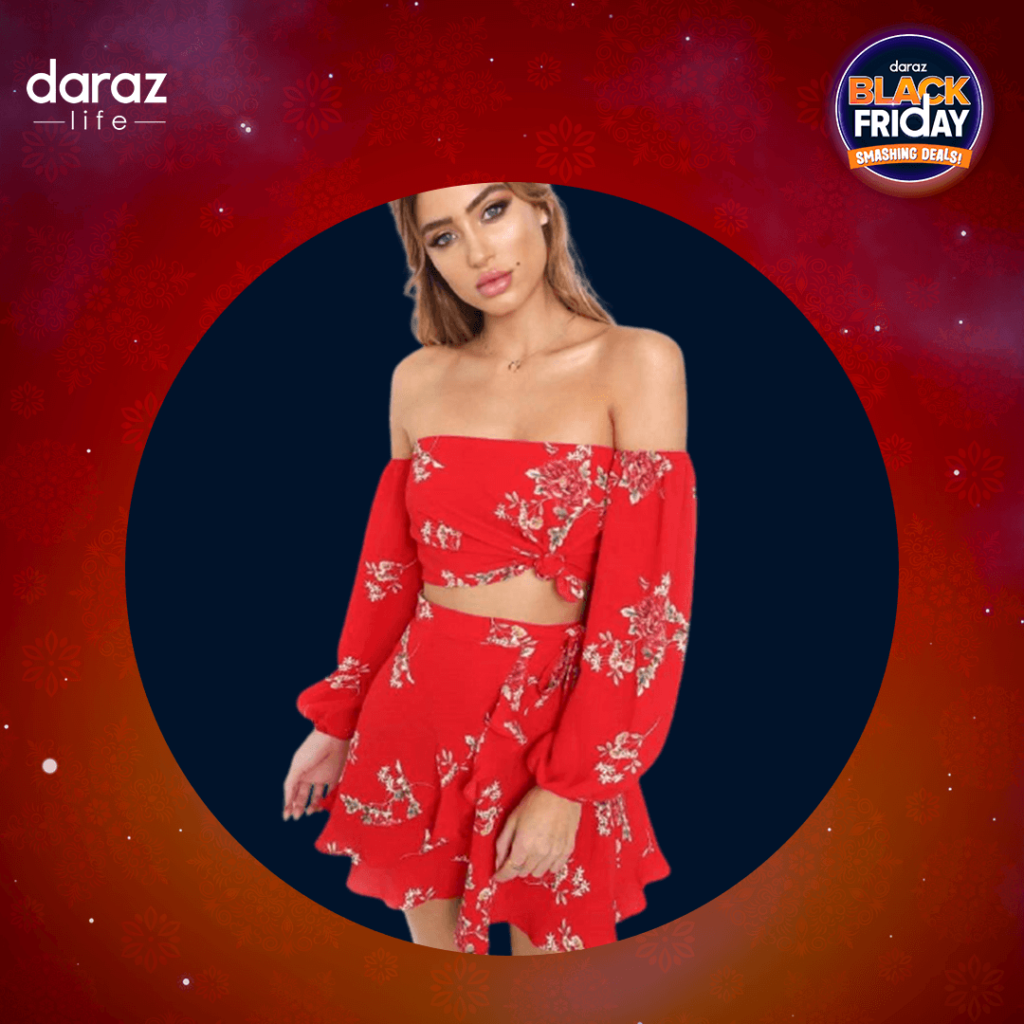 Pairing up a red set is the way to go for parties and other gatherings. Steal the show by matching your red Skirt with a red crop top. If you are going for a more put-together look, combine red pants with a white shirt and a red jacket. You can never go wrong combining a red pair of trousers with a matching blouse during the Christmas season. So, grab a few red sets while you shop for clothes online this Christmas, and we promise you will not regret it.
Shorts and Crop Tops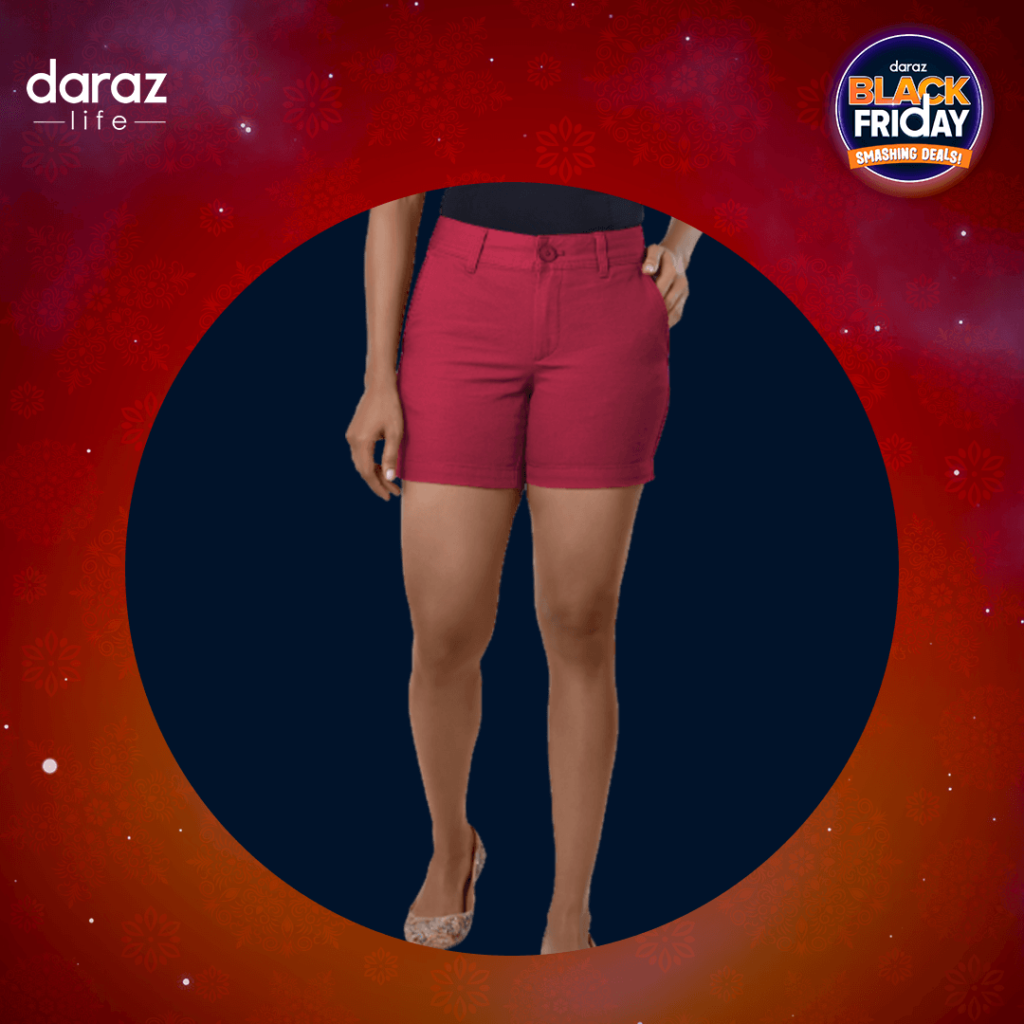 Are you planning to celebrate Christmas at the beach or by the poolside? A red short and a crop top will be an unmatched combination for such tropical festivities. Whether it's longer shorts or short shorts, it's a trend that's really popular this year. Match it with a cute red crop top, and you will be all ready to jingle and mingle this holiday season.
Jumpsuits and Rompers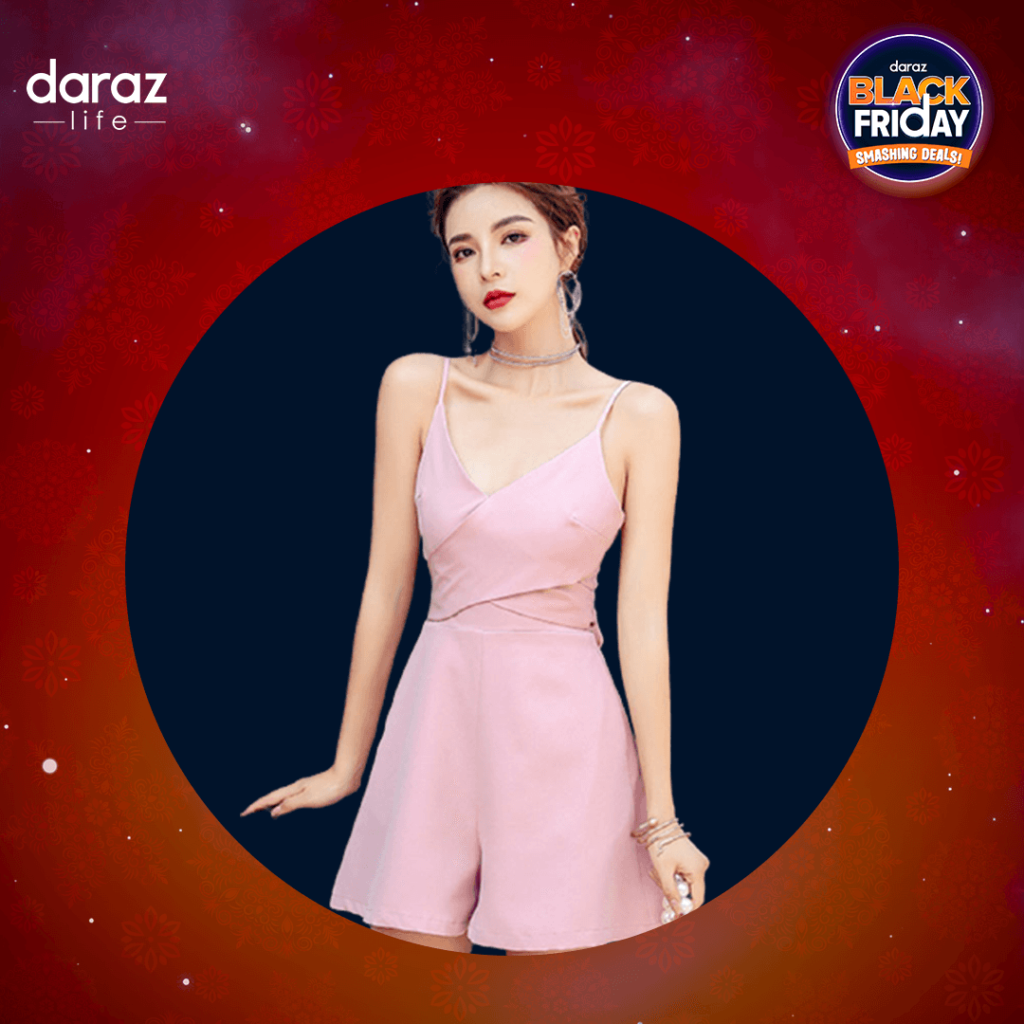 Jumpsuits and rompers have been trending for a while because they are super fashionable. They are back to "make the spirits bright" this holiday season. They have been a hit in all fashion runways across the world. Moreover, when you are out and about during the Christmas holidays, it's important to wear something that makes you comfortable and happy. Both Jumpsuits and rompers are not only convenient to wear, but they also look good on almost anyone. Therefore, when you are shopping online this Black Friday, don't forget to check out the vibrant and colourful jumpsuits on Daraz Fashion.
Pleated Skirts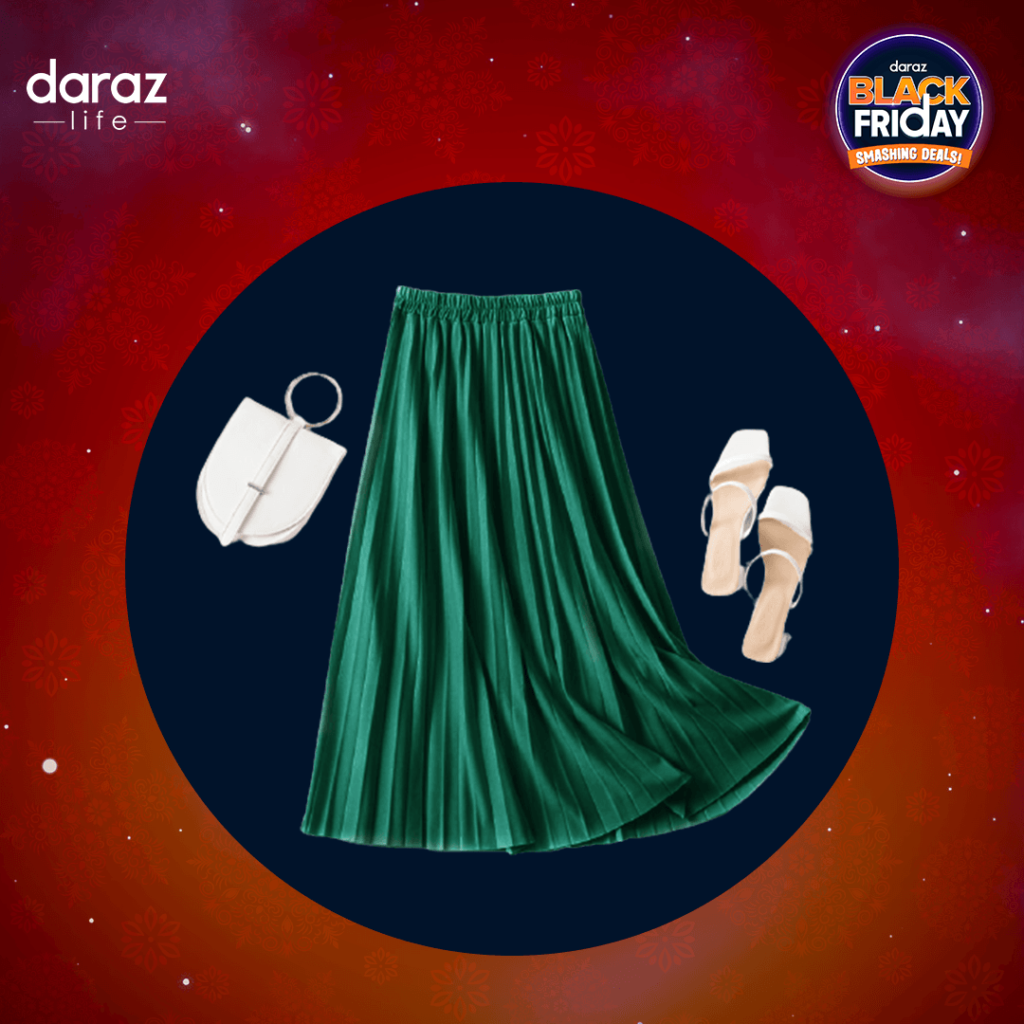 Pleated skirts will be popular this Christmas. In addition, the pleated skirt is a staple that you'll want to wear again and again. Therefore, you should definitely include it in your wardrobe. You can style your pleated skirt with a matching coloured blouse. If it is for a formal gathering, you can combine it with a jacket or a blazer. And, no doubt it is perfectly acceptable to wear to the office during the Christmas season.
Cocktail Dress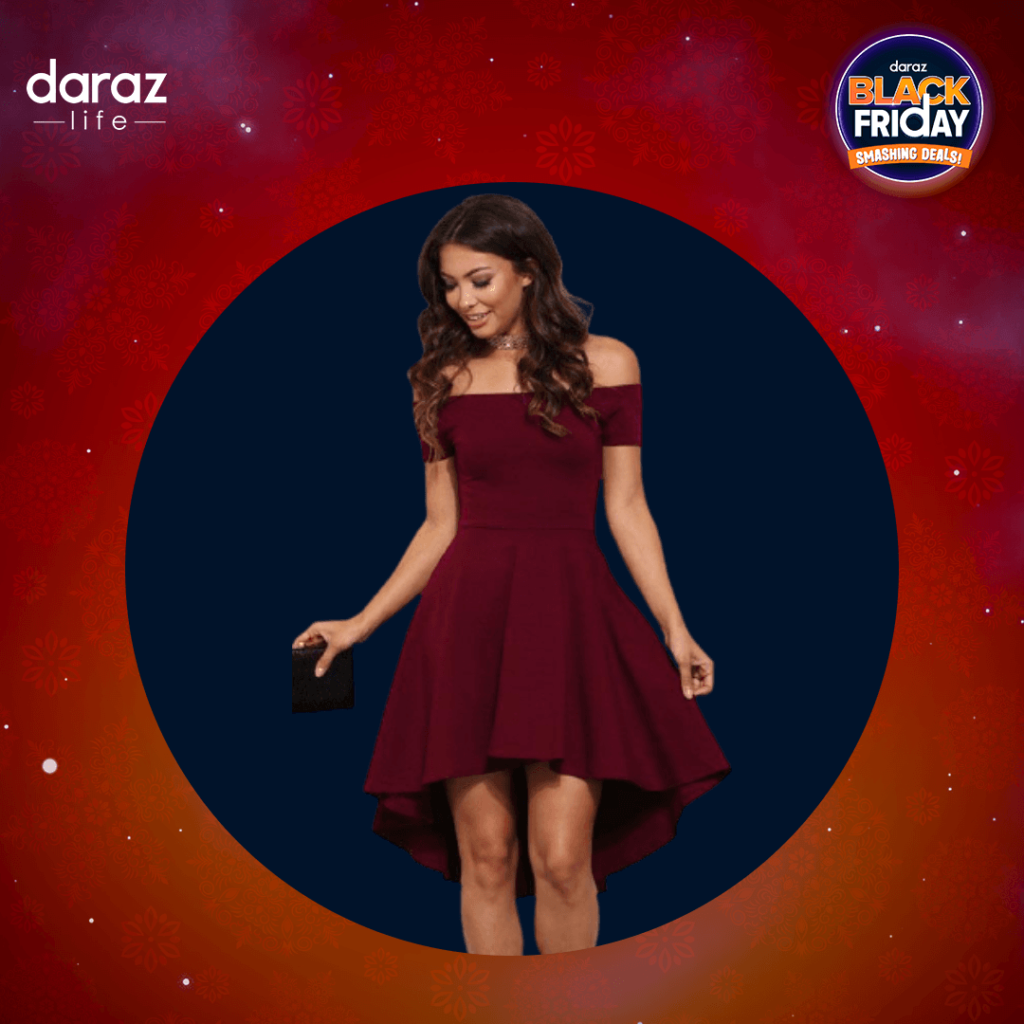 So, you've been invited to one or more Christmas parties this year. Bless your heart because we understand it's no easy task attending holiday events; leave aside having to dress your best. Fear not because the cocktail dress is a perfect way to step into all Christmassy events without going overboard. So, join the holiday cheer as gracefully and elegantly as possible with a fashionable cocktail dress.
Red Dresses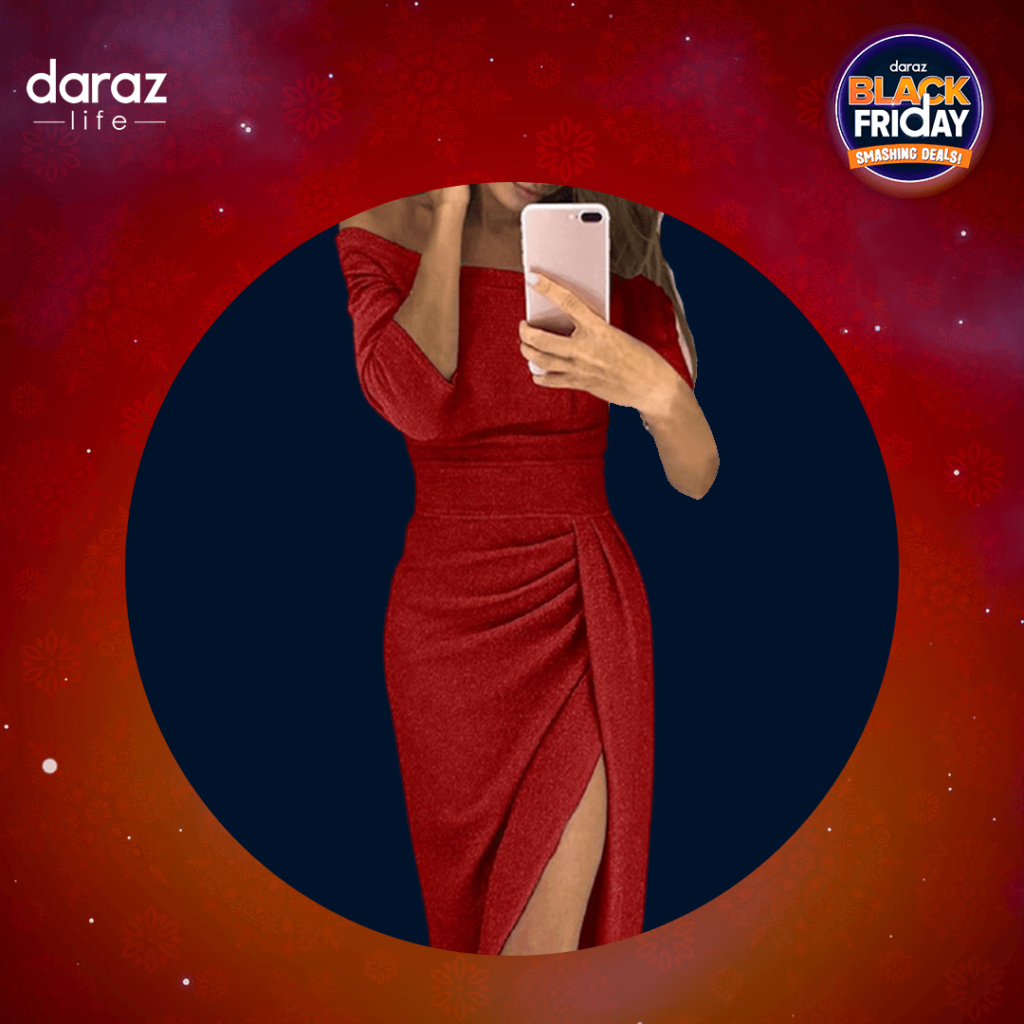 These are the darlings of all holiday events. Red dresses succeed in adding a romanticized vibe to the air. Although they can be used for any event, these dresses can truly bring out the Christmas spirit. Also, colors such as green and red are perfectly suited for the Christmas season. Therefore if you don't have a red dress in your wardrobe, make use of the Daraz Black Friday deals to get a gorgeous red dress and spread the holiday cheer throughout the town.
Sequins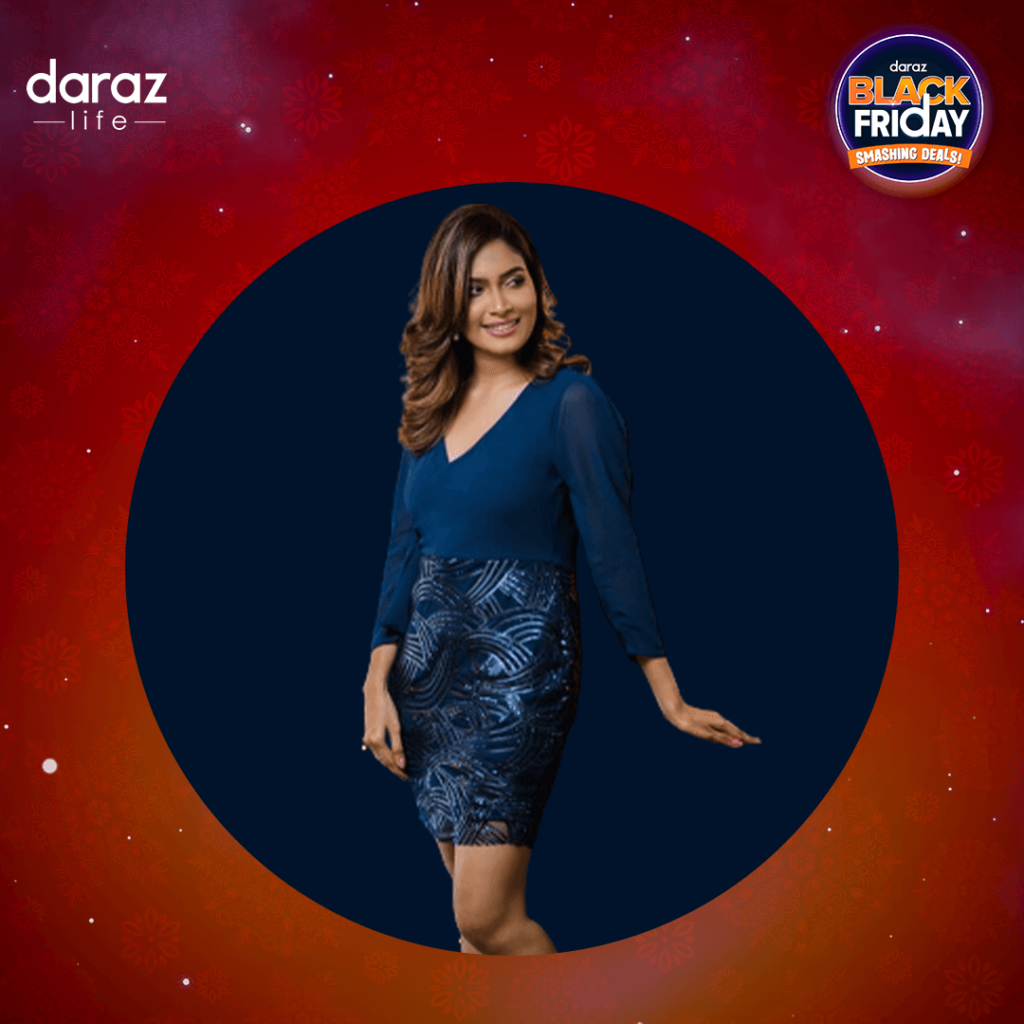 If you are ready to get jolly this season, you'd definitely want to add a touch of shine to your outfits. The shine can bring out elegance and glamour when combined properly. However, you have to be careful not to exaggerate the shine. For instance, if you are wearing a dull dress, you can glam it up with a sequined coat. Some occasions, however, do require you to go all out with the shine. In those scenarios, it's perfectly alright to go all out and adorn yourself in a dress decorated with sequins.
Complete White Attire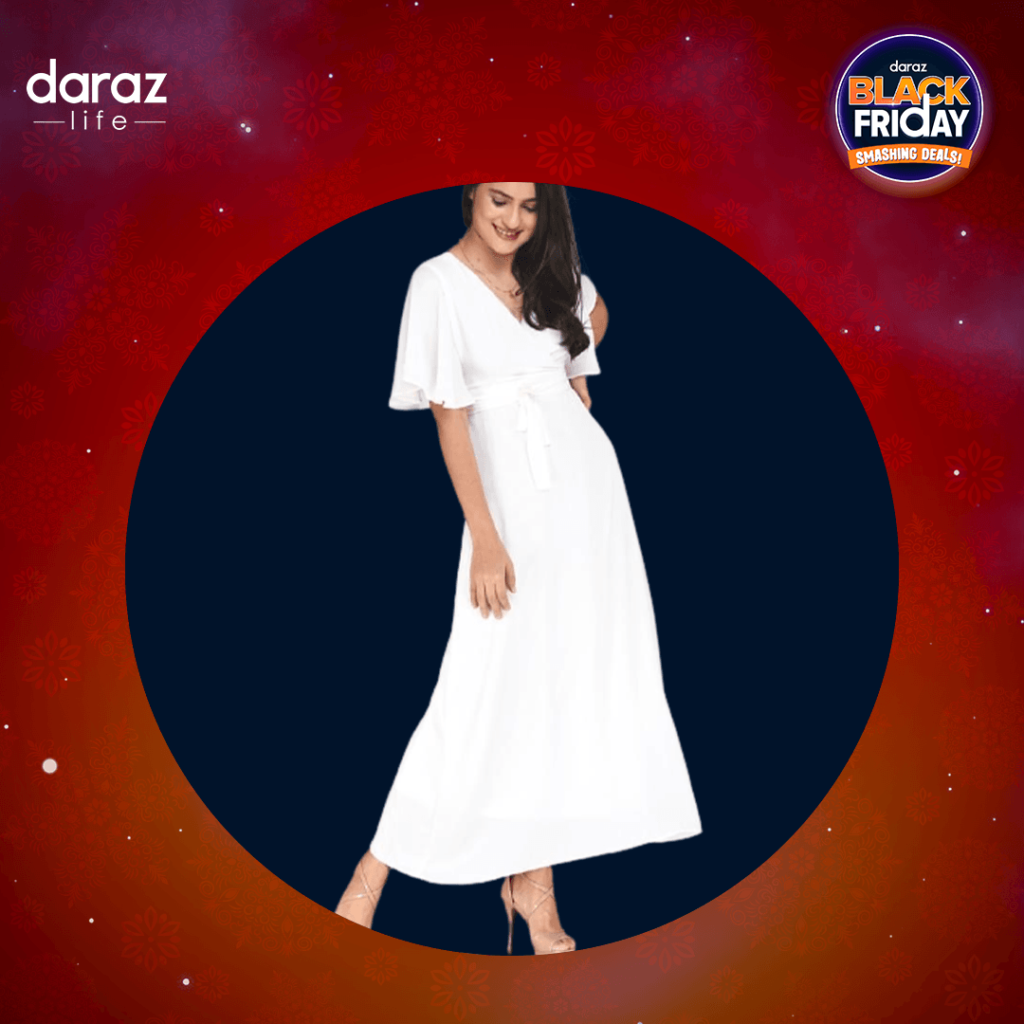 A few people out there tend to believe that white outfits are best suited for New Year's Eve parties. However, that's not true at all. White is a color that can complement any occasion. In addition, you can complete the look by wearing gold jewellery or combining the attire with expressive earrings. Furthermore, white is a trending look for Christmas 2021. So, whip out a white shirt and a pair of white jeans, and walk boldly into any Christmas celebration.
We hope this guideline will help you pick out a few outfits that will allow you to walk in confidence to holiday gatherings around town. Don't forget to browse through the options available during the Black Friday Sale. You are sure to find something that can accompany you as you spread the holiday cheer.
Check out our blog post Upgrade Your Wardrobe With Deals Under Rs. 1999 from Daraz Fashion, for more fashion inspiration.