5 Exercise Equipment You Need to Get in Shape for the Holidays
Rain, shine, Christmas or New Year, the proper exercise equipment will ensure that you stay in shape throughout the year. Therefore in this article, we will discuss five exercise equipment you need to stay in shape for the holidays.
Are you wondering where to get your exercise equipment online at a reasonable price? Ahead we discuss how you can get your exercise equipment at the best discounts.
12 12 Sale
Daraz is ready to deliver The Magic of Christmas across the nation with the Daraz Grand Christmas sale. Starting from December 12, get up to 80% off from over 3 million products ranging from electronics, fashion, lifestyle goods & groceries.
If you have a bank card, you can get an additional 12% off your purchases. Also, if you can't afford to pay for a product upfront, you get interest-free monthly instalment plans for up to 60 months. So, you can buy now and pay later. Furthermore, enjoy Mega Deals, massive price drops, exciting games, Free Shipping, Free Prizes and many more surprises.
You can save big on your favourite sports equipment brands like Teleseen Marketing, Quantum Fitness, Lumala, Lumstar, Nonine, Suriyage Bikes, and Stallion Riders Bikes. So, tap on the Daraz app and shop away this Christmas season.
Carol-Oke with Daraz Caroling Bus
Daraz Caroling bus is going to jingle all the way across the cities spreading the Christmas cheer across the nation from December 4. Find below the place where you can catch a glimpse of the festive merriment live in action.
December 10
Amor street, Peliyagoda new bridge, Handala, Wattala, Mabola, Ja-ela, Kandana (Live performance)
December 11
Negombo Town
December 12
One Galle Face stretch and One Galle Face, Town Hall, Borella, Rajagiriya
Diyatha Uyana, Thalawathugoda
December 15
Galle face stretch and One Galle FaceRace course
High-Level road towards Maharagama
December 16
Galle Face stretch and One Galle Face, Kotahena, Kochchikade, Nawam Mawatha, Back to OGF
December 17
Gale Face stretch and One Galle Face, Duplication Road, Wellawatte, Bambalapitiya, Kollupitiya
So as you enjoy the joy of the season, let's take a look at 5 exercise equipment that will help you stay in shape.
Exercise Machine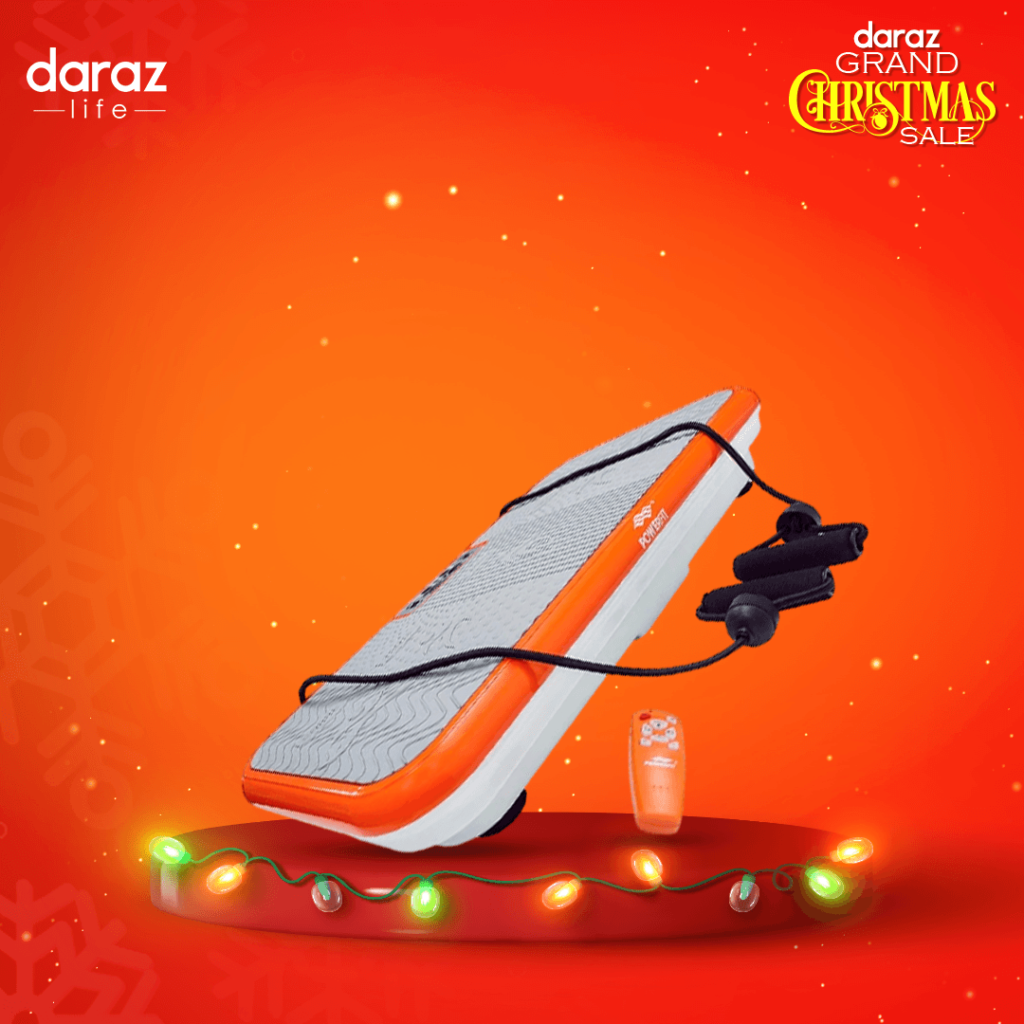 With gyms having to close down due to safety precautions, the pandemic has definitely had a negative impact on some of our workout routines. But toned arms and upper body aren't impossible to achieve, especially with the Power-Fit Smart that can be purchased at Daraz. This equipment uses revolutionary technology, which combines unique oscillating movements for target areas such as thighs and tummy, with up to 50 muscle contractions per second. It includes 99 different settings and allows you to personalize your workout at home and track progress!
Treadmills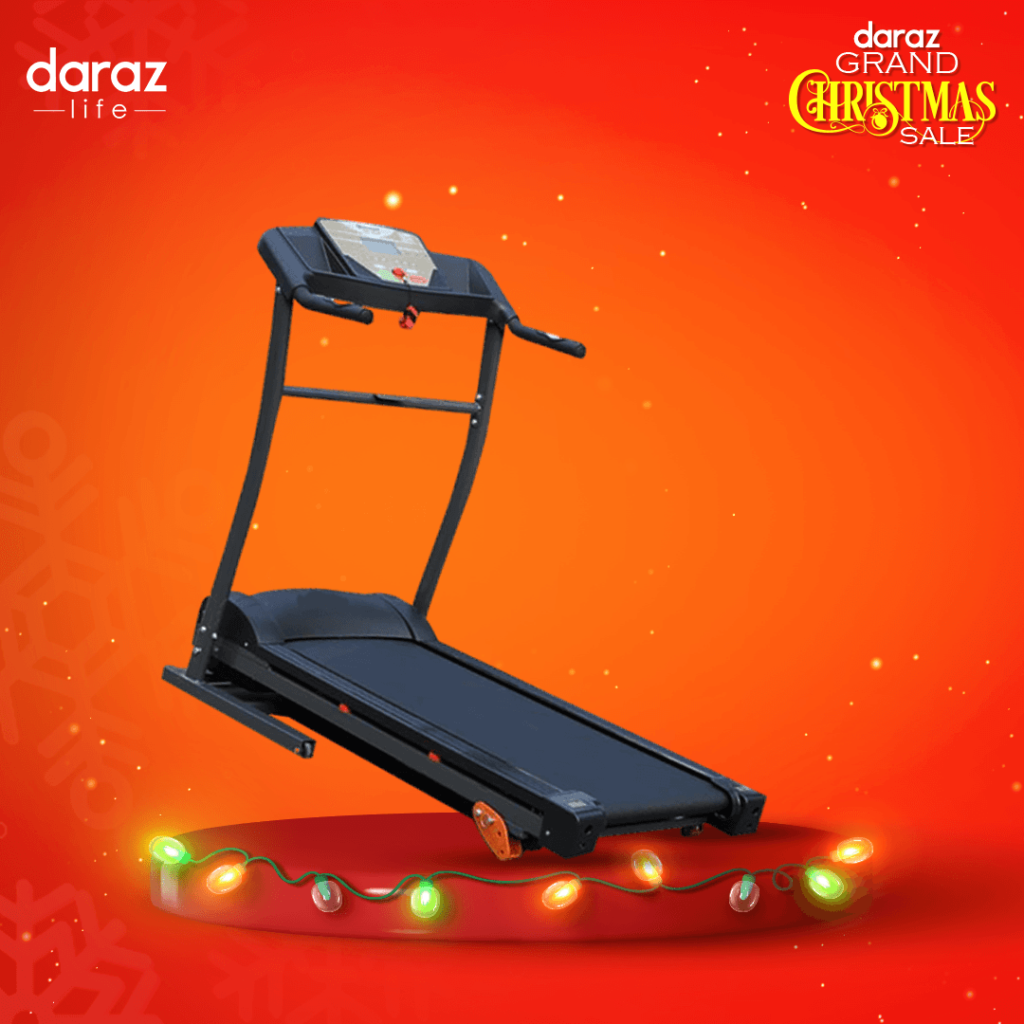 If you haven't adapted to complex workout routines, treadmills would still be a good purchase because, regardless of fitness levels, walking is well tolerated by most individuals. In addition, it's pretty easy to use and more effective in burning calories than most other in-home exercises such as biking.  Also, the QT-T110 Treadmill, available at Daraz, is a cost-effective option for those looking for the same benefit as high-performance treadmills on the market. Built according to international treadmill standards, the QT-T110 delivers solid performance and durability at an affordable price.
Exercise Cycle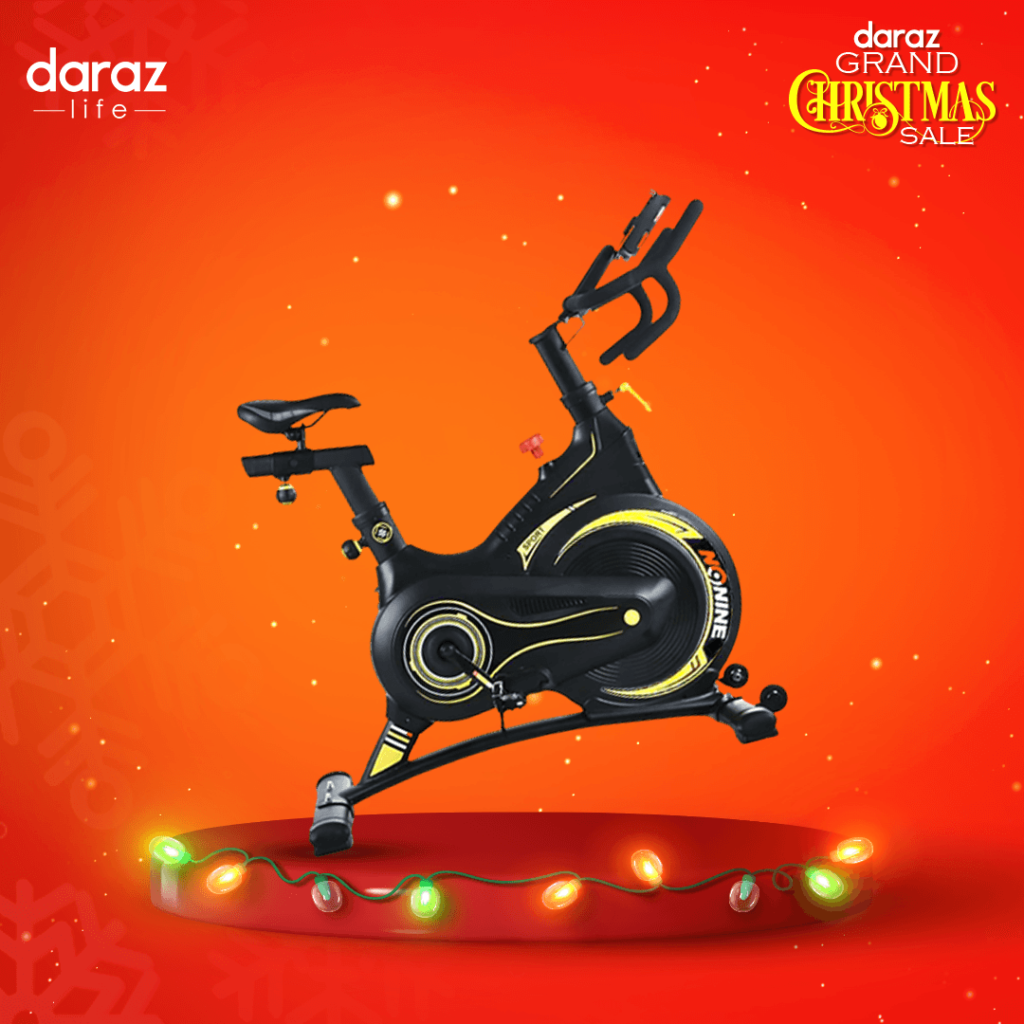 Riding an exercise bike is a great method to lose weight, strengthen muscles and burn calories. In addition, it helps to strengthen your heart and lungs. Also, an exercise bicycle exerts less stress on your joints than other forms of cardio workout equipment. However, it still gives a terrific cardiovascular workout. Therefore, getting an exercise cycle will allow you to get in shape in no time. You are going to look great in all the new clothes you shopped for during the season.
Mountain Bike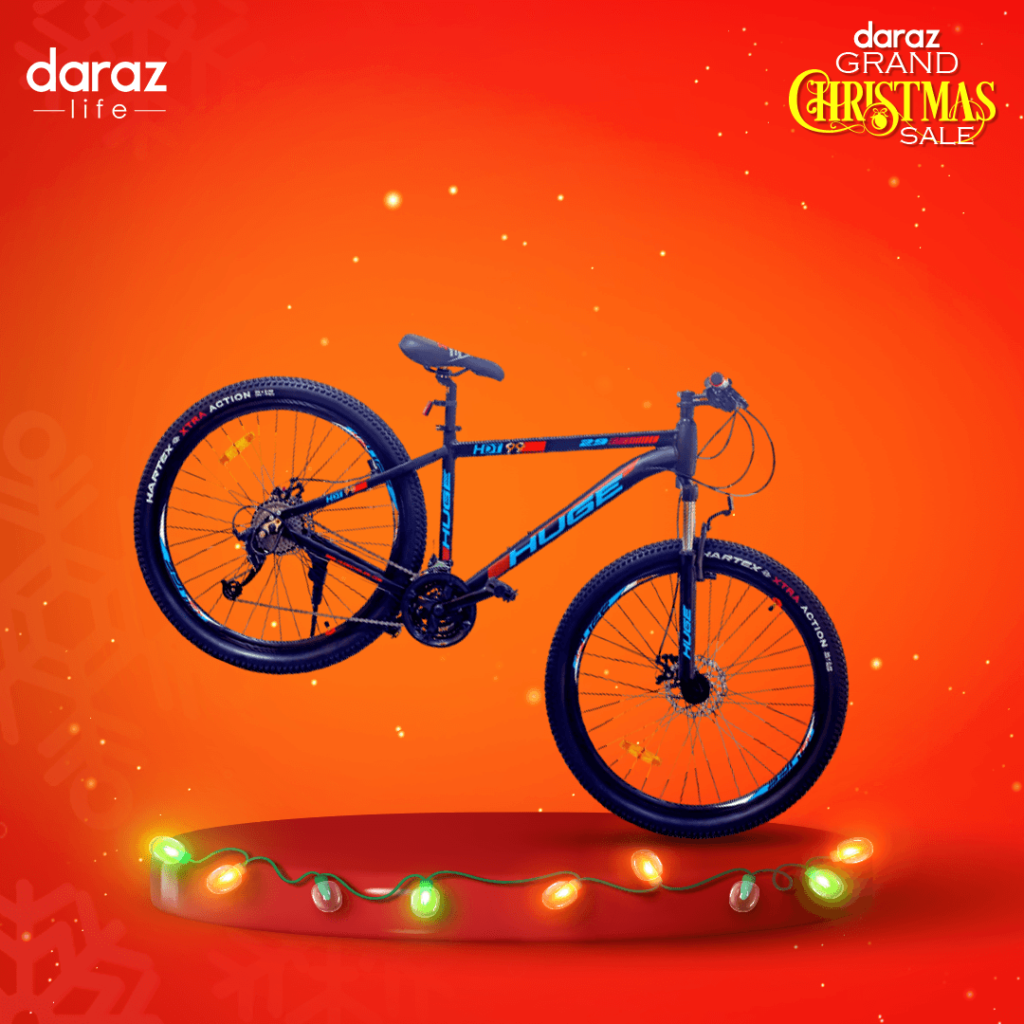 Mountain Biking is starting to become a popular outdoor recreational activity among Sri Lankans. As public health concerns such as obesity, stress, and other diseases rise, outdoor exercises benefit any individual. Therefore, if you would rather work out outdoors than use exercise equipment indoors, a bicycle will change your life and lifestyle for the better.
Ellipticals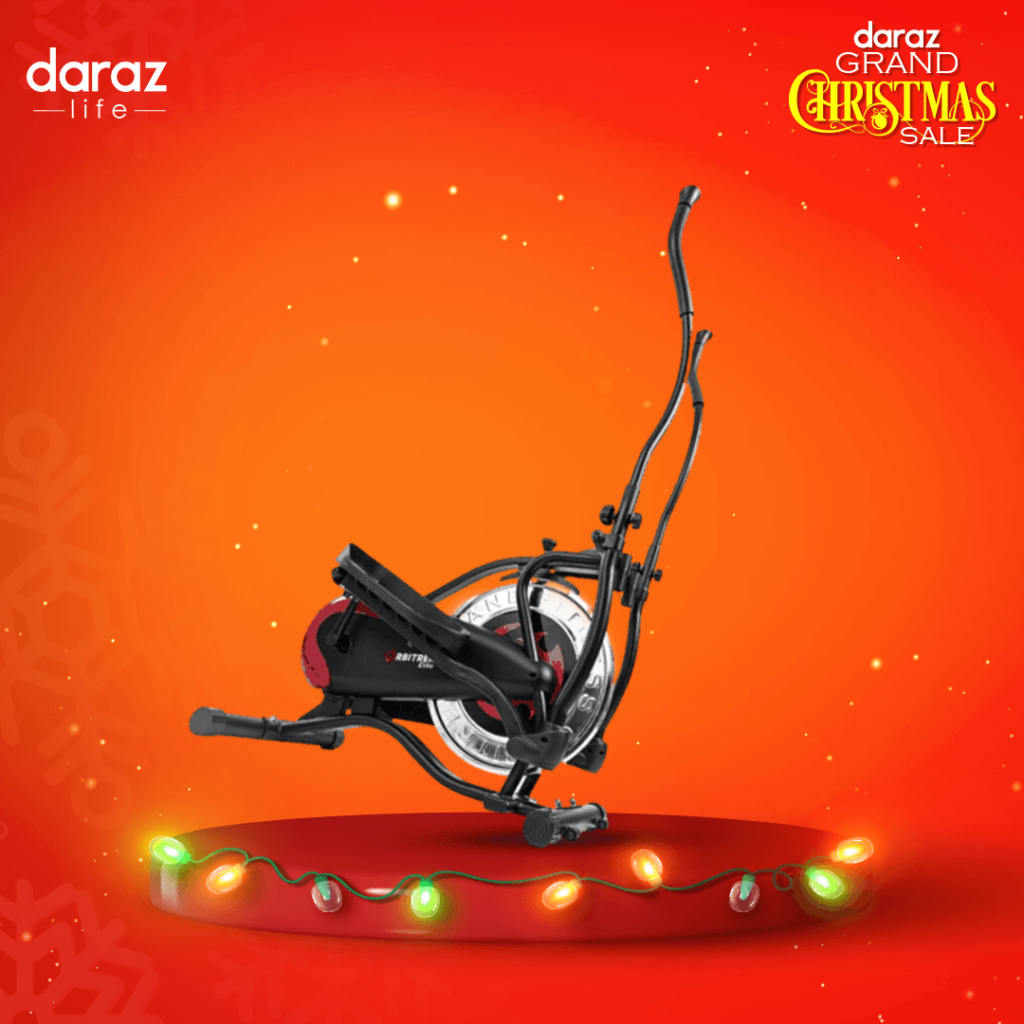 At most gyms, the elliptical trainer is one of the most preferred cardio equipment. It's also a popular choice for fitness equipment at home. This is due to the numerous benefits it offers in a short span of time. Therefore if you are looking for fitness equipment that will give you a full-body workout, grab this Ellipticals machine from the Daraz Christmas Sale now.
So, what are you waiting for? Go on your Daraz App and start shopping now and saving big this Christmas.