Get Your Vehicle Christmas Ready With Vehicle Accessories in Sri Lanka
It's the time of the year to get some Vehicle Accessories in Sri Lanka to refurbish your vehicle. After all, for some people, it's their best friend, second home and pet all in one. So, read on to find out what you can do this season to get your automobile maintenance game to the next level.
Are you seeking to buy vehicle accessories in Sri Lanka online? Ahead, we have listed some tips for you to follow before this year ends.
Also, with just less than a day to go for a Daraz Grand Christmas Sale, check out all the vehicle equipment you can grab for less than half the price in the market on the Daraz Platform.
Daraz Grand Christmas Sale 2021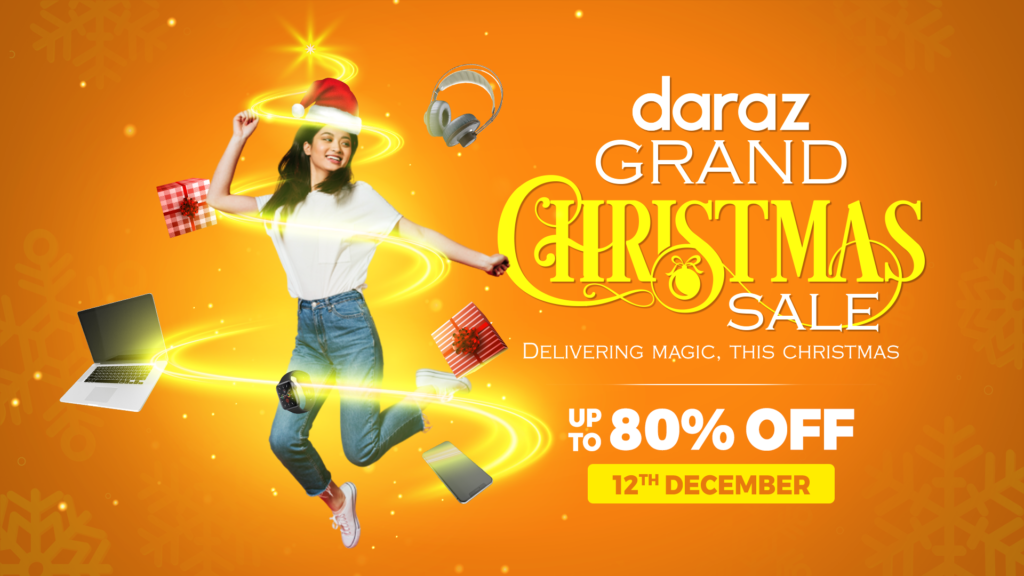 Daraz is ready to deliver The Magic of Christmas across the nation with the Daraz Grand Christmas sale. Starting from the 12th of December, get up to 80% off from over 3 million products ranging from electronic goods, clothes, cars, accessories & groceries. You will get to witness the best Christmas offers in Sri Lanka.
Get up to 45% off on cars, bikes, helmets, vehicle maintenance goods and accessories from popular brands such as AMW Mall, DEMAK SRI LANKA, Liqui Moly, STP, Safa Motors, and WD-40.
Unbeatable Christmas Offers in Sri Lanka
On top of the best deals in town, you'll get an extra 12 % off with your bank card. Not only that but there's more! You can choose from monthly instalment payment plans with 0% interest and pay within a period of up to 60 months, so you don't have to worry if you can't afford to pay for something right away.
Additionally, keep an eye out for Mega Deals and huge price reductions during flash deals. You are not required to pay for shipping if you do not want to. All you have to do is keep an eye out for the hours when Free Shipping is offered site-wide so you can buy whatever you want and have it delivered for free.
So, if you plan to buy a new vehicle or refurbish your existing ride, this is your chance! Check out what you can get from the Daraz Grand Christmas Sale.
Add New Vehicle Accessories
Have you ever felt like your vehicles look a bit outdated to transport your fancy dressed up self for the Christmas and New Year parties? But hey, don't neglect that fellow who has been taking you to places for a long time now. Instead, here's a suggestion; why not give it a makeover by installing new badges, panels, garnish and lights so you can drive around in future with style? Daraz provides you with a range of vehicle accessories for a vehicle glow-up that will be delivered to your doorstep!
Oil Up The Engines and Other Parts

Most of us have been in a place where our vehicles have experienced a breakdown of some sort. This could be due to various issues, such as excessive fuel consumption, deposits in the fuel system, valves, spark plugs and in the combustion chamber. With invitations and cards in our mailboxes, we surely don't need issues in our automobile interior.  For motorbikes especially, Daraz provides an all-in-one solution to protect the entire fuel system from corrosion- the LIQUI MOLY Motorbike 4T Shooter. Order to oil up your engine now!Also, check out the LIQUI MOLY flagship store on the Daraz app for all your other vehicle maintenance accessory needs.
Clean the Vehicle Exterior

Do you feel like your vehicle has been running for so long? Would you like to get a new shine on your vehicle?  The Armorall ultra shine wash wax could be one of the best choices you make. This comes in premium quality and protects against decolouration and oxidation by the simple act of spraying. In addition, this shiner removes stains and scuff marks to give a brand new look.
Clean Up the Brakes
Does your brake squeal every time you hit the brake? It's time to let the sounds be only celebratory and taken over by the Christmas bells. Unfortunately, cleaning brakes could mean some effort and time investment that you're not enthusiastic about- dissembling units and whatnot. Therefore, we suggest the WD-40 Brake & Parts Cleaner, which helps you to clean without dissembling units. This cleaner is specialized for the safe removal of brake fluid, grease, oil and other contaminants from brake linings, pads and drums and is non-corrosive, leaving your brakes spotless.
Get everything you need to keep your vehicles refurbished and spotless before the end of the year. Download the Daraz App and avail access to vehicles, vehicle parts and accessories with a tap of a finger. If you are looking to get your home Christmas ready, check out our blog post; House Cleaning Checklist for a Spick-and-Span Home This Holidays.