Online Cosmetics Shopping in Sri Lanka Just Got Better For Christmas
If you are into online cosmetics shopping in Sri Lanka, we have great news! You can get up to 50% off on various cosmetics from your favourite brands during the Daraz Christmas Sale.
Do you enjoy Online cosmetics shopping in Sri Lanka? Here's your chance to save up big this Christmas on cosmetics. You'll find something for everyone – including yourself – whether it's the latest makeup items, a holiday scent, a gift package, or seasonal skincare.
Also, 12.12, Daraz Grand Chrismas sale is LIVE and happening. So, daraz is ready to deliver the Christmas cheer to your doorstep with massive deals and discounts on Christmas essentials and over another 3 million products. The best part is you can get it all in a one-stop shop with just a tap of a finger. So, if you don't have the time to shop for gifts for yourself and others and rather spend that time catching up on your favourite Christmas films, the Daraz App is just a tap away.
Daraz Grand Christmas Sale
Daraz is delivering The Magic of Christmas across the nation with the Daraz Grand Christmas Sale 2021. Starting from the 12th of December, get up to 80% off from over 3 million products ranging from electronics, fashion, lifestyle goods and groceries. In addition, get a further 12% off on bank cards and easy monthly instalment plans for up to 60 months.
Enjoy Mega Deals, Massive Price Drops, Fun Games, Free Shipping, Free Prizes and Many More Surprises. Don't forget to rejoice by saving up to 70% off on your favourite health and beauty brands like Durex, Dettol, Moov, VEET, Closeup, Lifebuoy, LUX, Signal, Sunsilk, Vaseline, Tresemme, Ponds, AXE, Glow & Lovely, Ayush, Rexona, Ponds, Dove, Clear, L'Oreal, Garnier, Dandex, Velvet, Clogard, Shield, GOLD, Goya, Nivea, Fems, Vivya, KUMARIKA, Capri, Bien, Janet, Revlon, Evangeline, Christian Jornald, and Sensodyne.
Furthermore, get free shipping, valuable vouchers and free gifts when you shop in these products in the flagship stores on Daraz. So, Download the Daraz App and Let the Holiday Shopping Begin!
Carol-Oke with Daraz Caroling Bus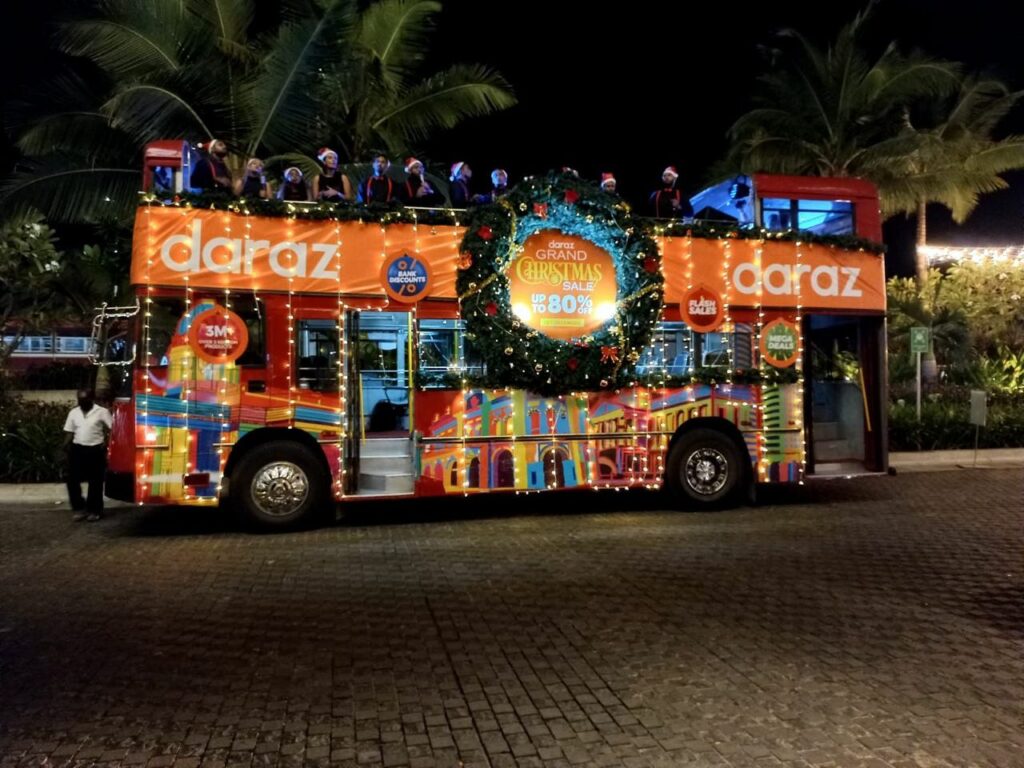 Daraz Caroling bus is going to jingle all the way across the cities spreading the Christmas cheer across the nation from December 4. Find below the place where you can catch a glimpse of the festive merriment live in action.
December 10
Amor street, Peliyagoda new bridge, Handala, Wattala, Mabola, Ja-ela, Kandana (Live performance)
December 11
Negombo Town
December 12
One Galle Face stretch and One Galle Face, Town Hall, Borella, Rajagiriya
Diyatha Uyana, Thalawathugoda
December 15
Galle face stretch and One Galle FaceRace course
High-Level road towards Maharagama
December 16
Galle Face stretch and One Galle Face, Kotahena, Kochchikade, Nawam Mawatha, Back to OGF
December 17
Gale Face stretch and One Galle Face, Duplication Road, Wellawatte, Bambalapitiya, Kollupitiya
So, without further ado, let's check out the health and beauty care products you can buy from the Grand Christmas sale.
Skin Care Products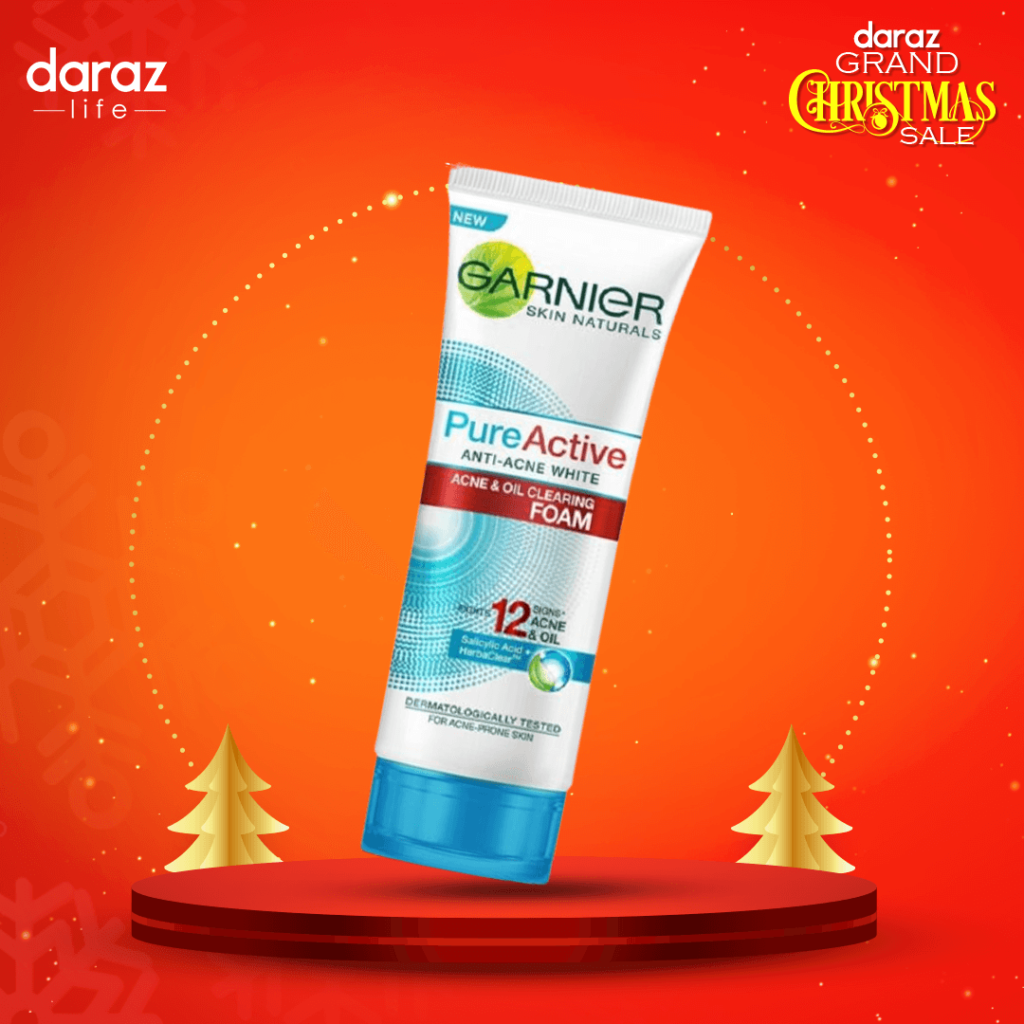 Make sure you keep glowing throughout the holiday season. So, ensure that you are stocked up with your cleansers, moisturizers, eye creams and lotions. After all, as they say; "invest in your skin, it's going to represent you for a long time." Therefore, grab the best deals on skincare this Christmas through Daraz.
Makeup Products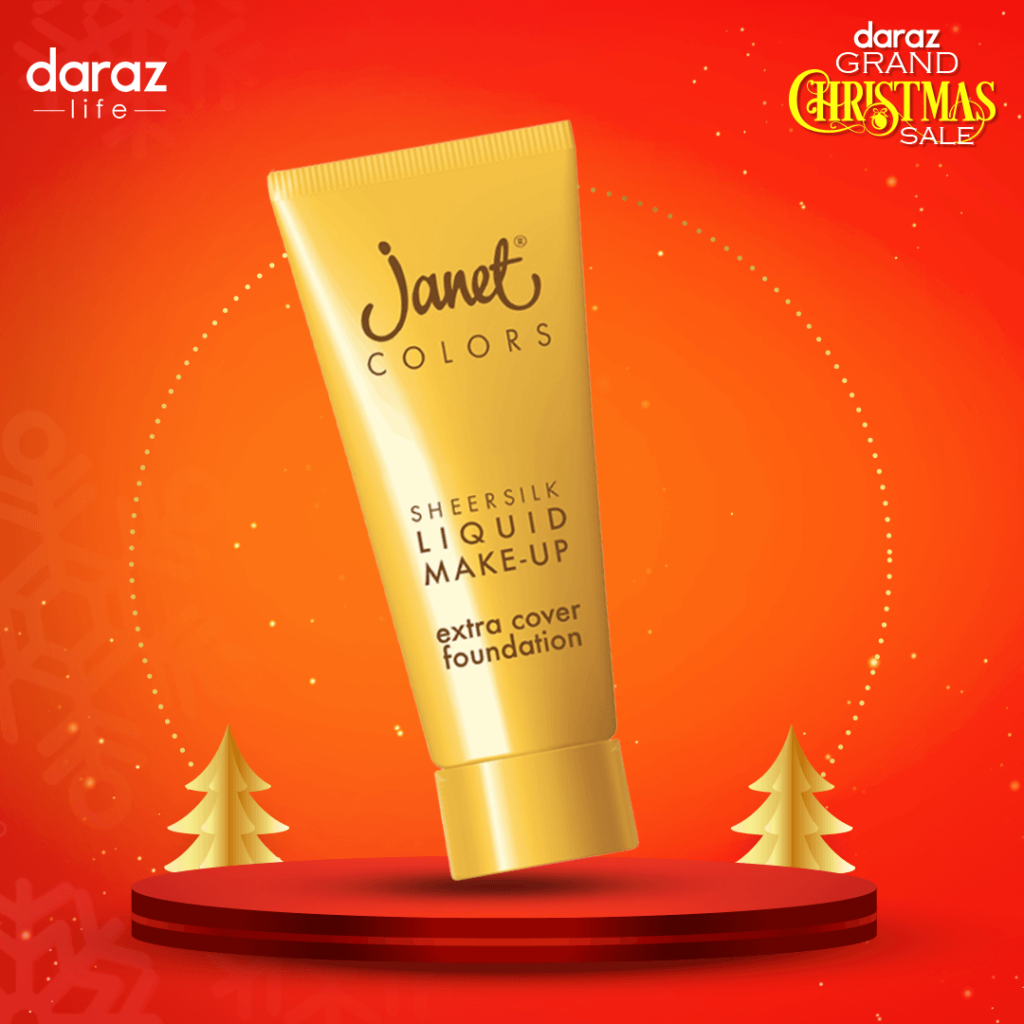 It's time to dress up and get all pretty for the festivities this season. So, don't forget to ensure that all the makeup you need is available at hand. The last thing you need is to find out that you've run out of foundation or concealer when you are trying to perfect your makeup for an occasion. Therefore tap on your daraz app and conveniently order your makeup online.
Nail Color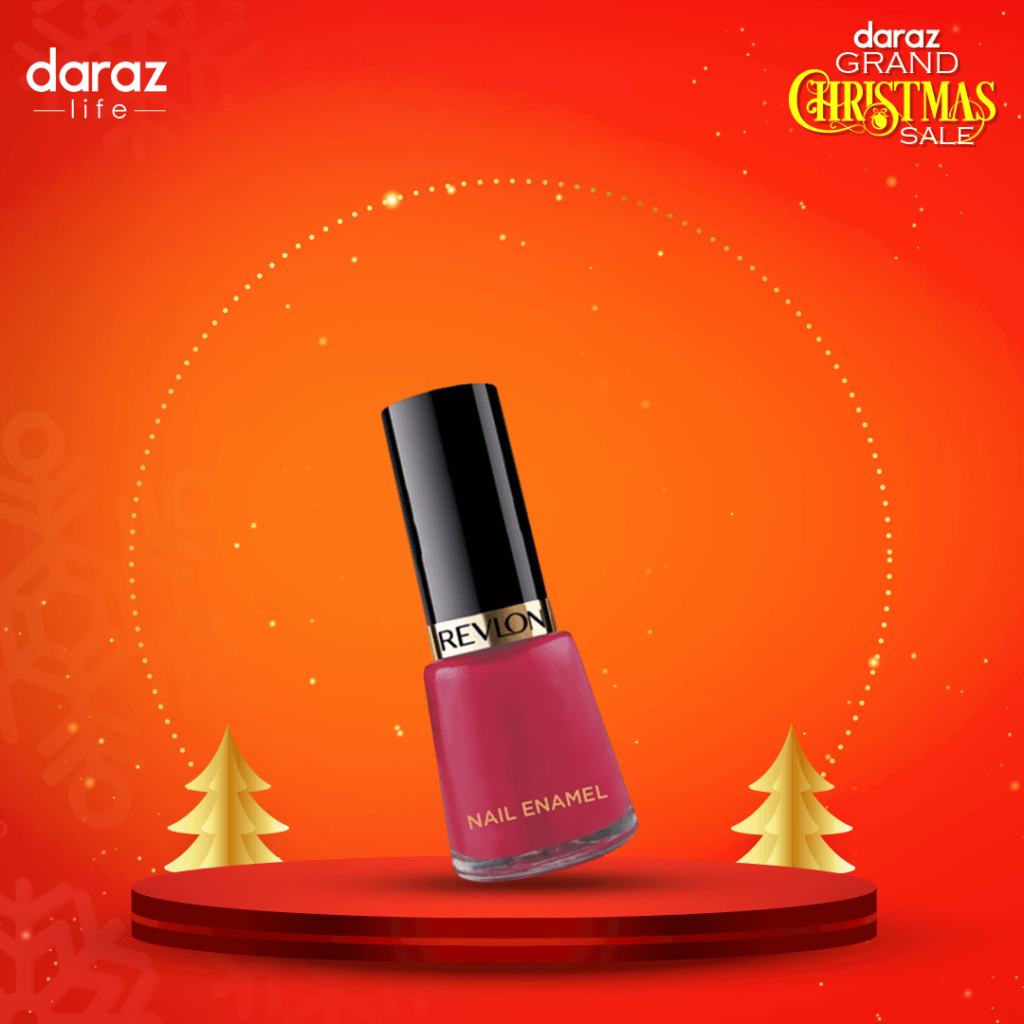 Do you know the festive nail colours that are perfect for this holiday season? To add to the magical feel of the season, Shiny and jewel-toned colors are definitely in trend. Browse through the range of nail colors available on Daraz to ensure that you have the perfect colors that suit the seasonal vibe.
Hair Care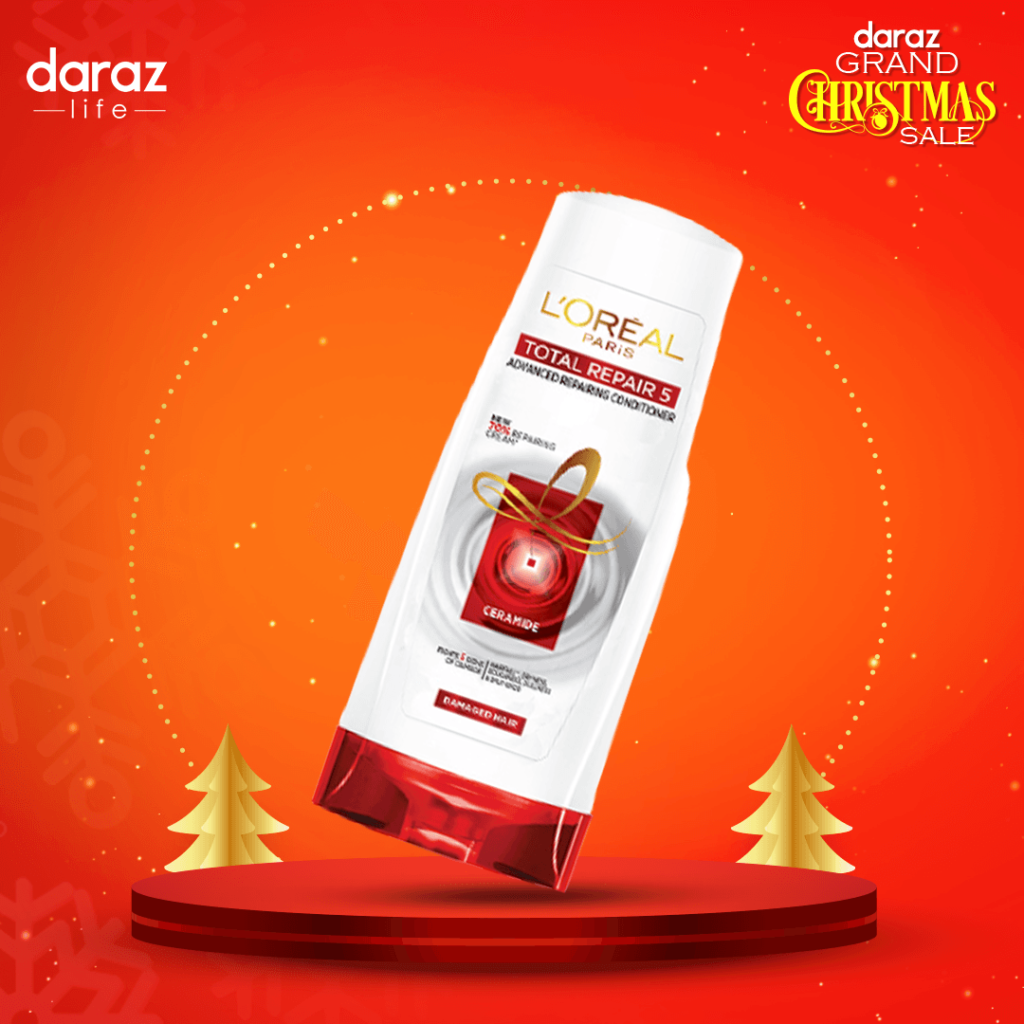 The Holiday season is jam-packed with social events, from family reunions to business parties, all of which require your hair to look on point! Unfortunately, your hair might suffer the impacts of the heat treatments and the hair setting products on the go. Therefore, ensure you have the correct hair care products to ensure that your hair is safe from damage. So, get the best hair care products online before the seasonal parties and gatherings begin.
We hope you will be able to get all your cosmetic needs conveniently to your home. If you are interested in buying stationery this season, check out our blog post; Get Big Discounts on Stationery items in Sri Lanka This Christmas.