Embellish Your Look with Trending Jewellery in 2022
In the matter of trending jewellery in 2022, some accessories are already in style. Then others are only now taking the spotlight. So whether you are into rings, earrings or bracelets, we're here to update you on what's considered the most fashionable this new year.
Are you looking for trending jewellery in 2022? Check out the top 11 accessories discussed in this article. These are predicted to be in the centre of attention for the year. Make sure to have a look at Daraz for massive deals to get the best pieces of jewellery at the lowest prices.
Discover your true style with Daraz Fashion. The variety and the options available are endless. Moreover, you get the lowest prices in the market for high-quality clothing, shoes, accessories and bags. Furthermore, shop during the sales to get the best deals and discounts on everything you need in your wardrobe.
So, let's dive straight into the Trending jewellery that you should add to your jewellery box.
Chokers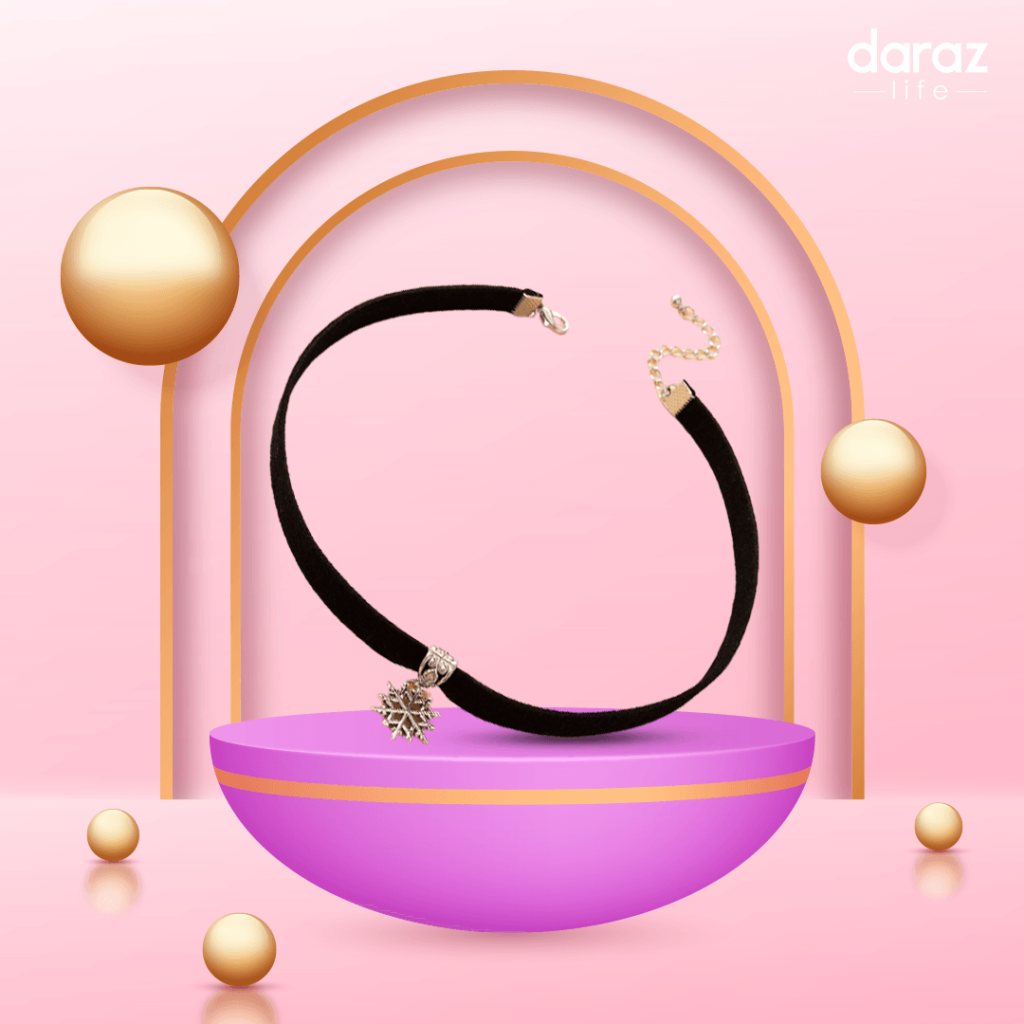 People wear Chokers for different purposes with different intentions. It's most popularly known to add a sense of royalty and elegance to your outfits. These are not only the latest fashion fad, but they can complement any outfit. Chokers are the in-thing today and a remake of the 90's trend. Additionally, these chokers are versatile, and you can customize them according to your taste. Expected to remain a statement piece, chokers are also affordable and come in a variety of materials, such as lace, ribbons or strips.
Vintage Ring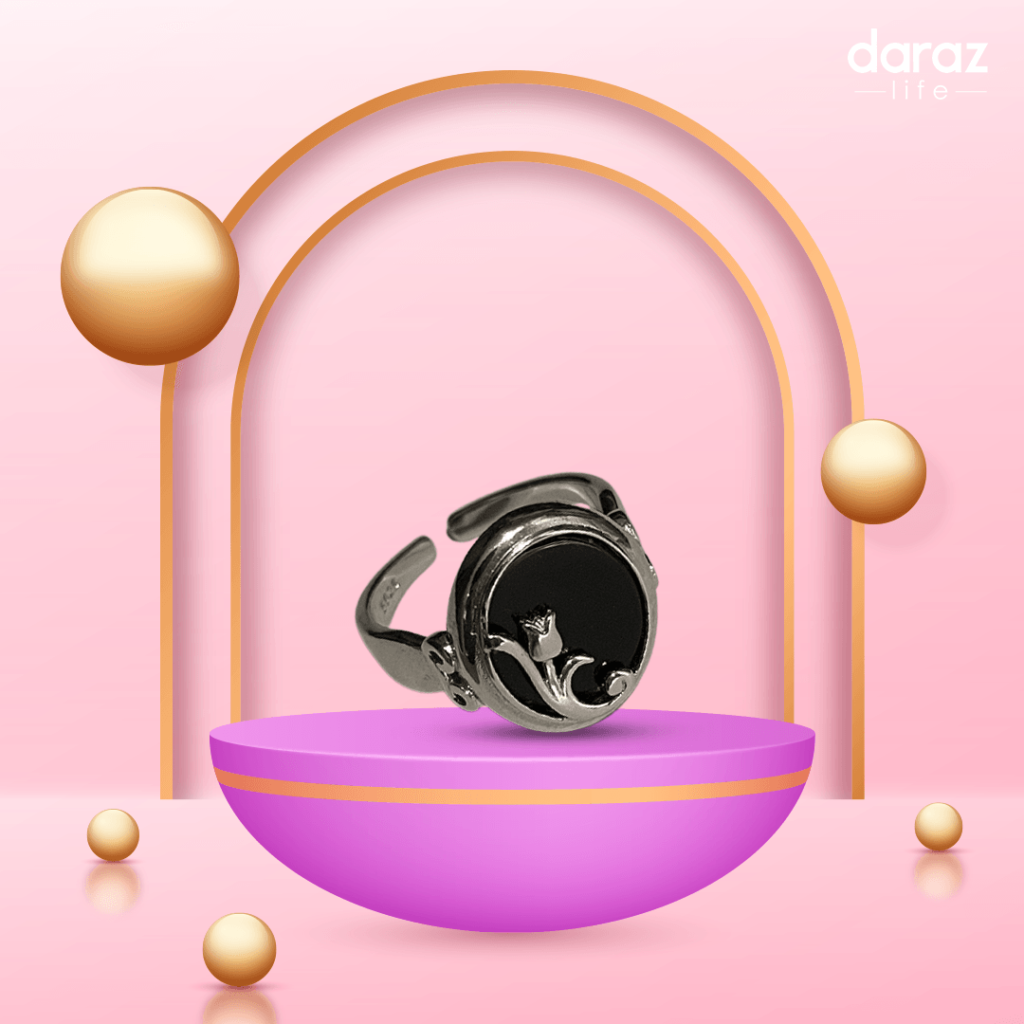 Signet rings came back in style, with the Gen Z trend getting popular in 2021. These rings are simple, elegant, and, when blended in right, can elevate your style. You can wear rings in many ways. One particular style is stacking multiples in a finger. Make sure they have matchings styles. However, ensure they are considerably thin and fit well together if you choose to pursue the stacking trend. Fashion rings are available in all kinds of motifs. Choose the design that resonates with your personality and flaunt your pretty fingers in elegance.
Hoop Earrings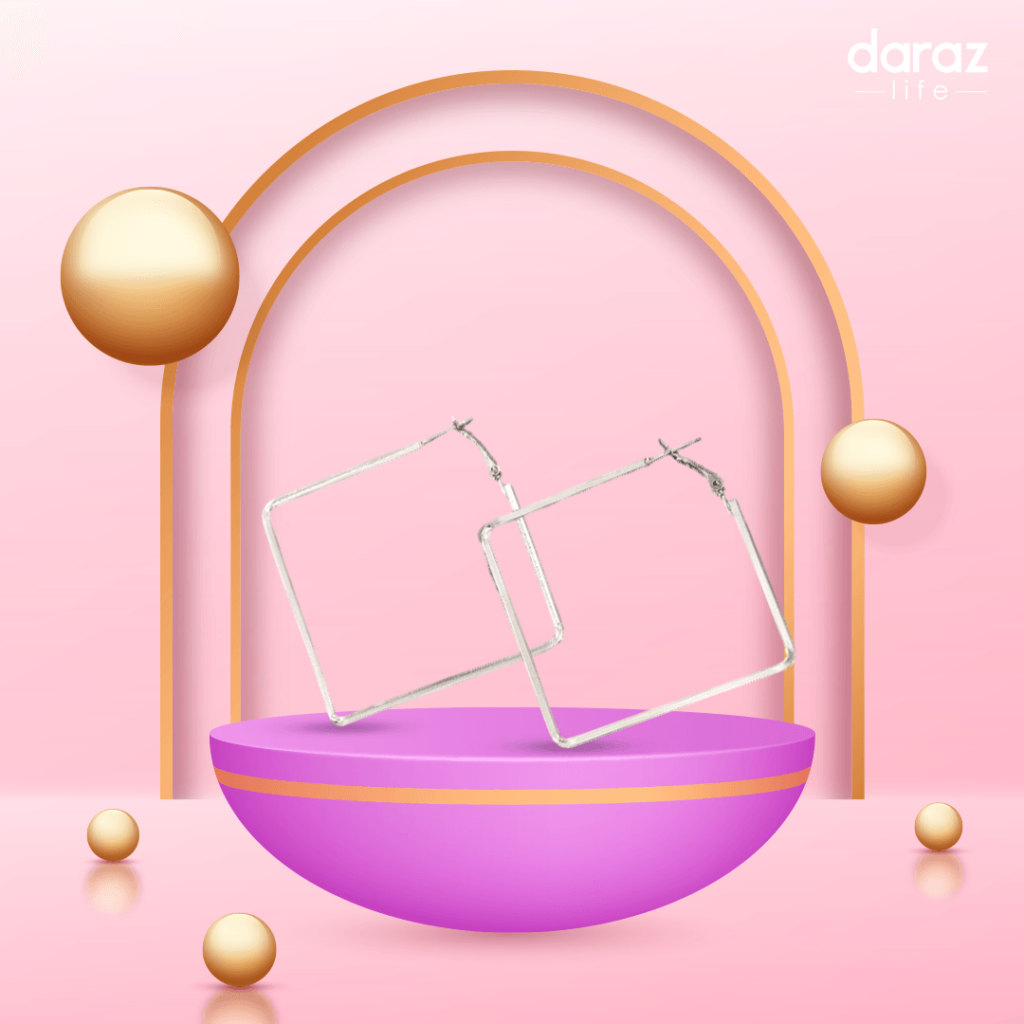 Hoop Earrings are worn as a statement of strength, confidence and diversity. For some, these also convey individuality, power and strength. The shape of the hoops is known to capture attention to the facial features and highlight one's beauty uniquely.
Teak Wood Earrings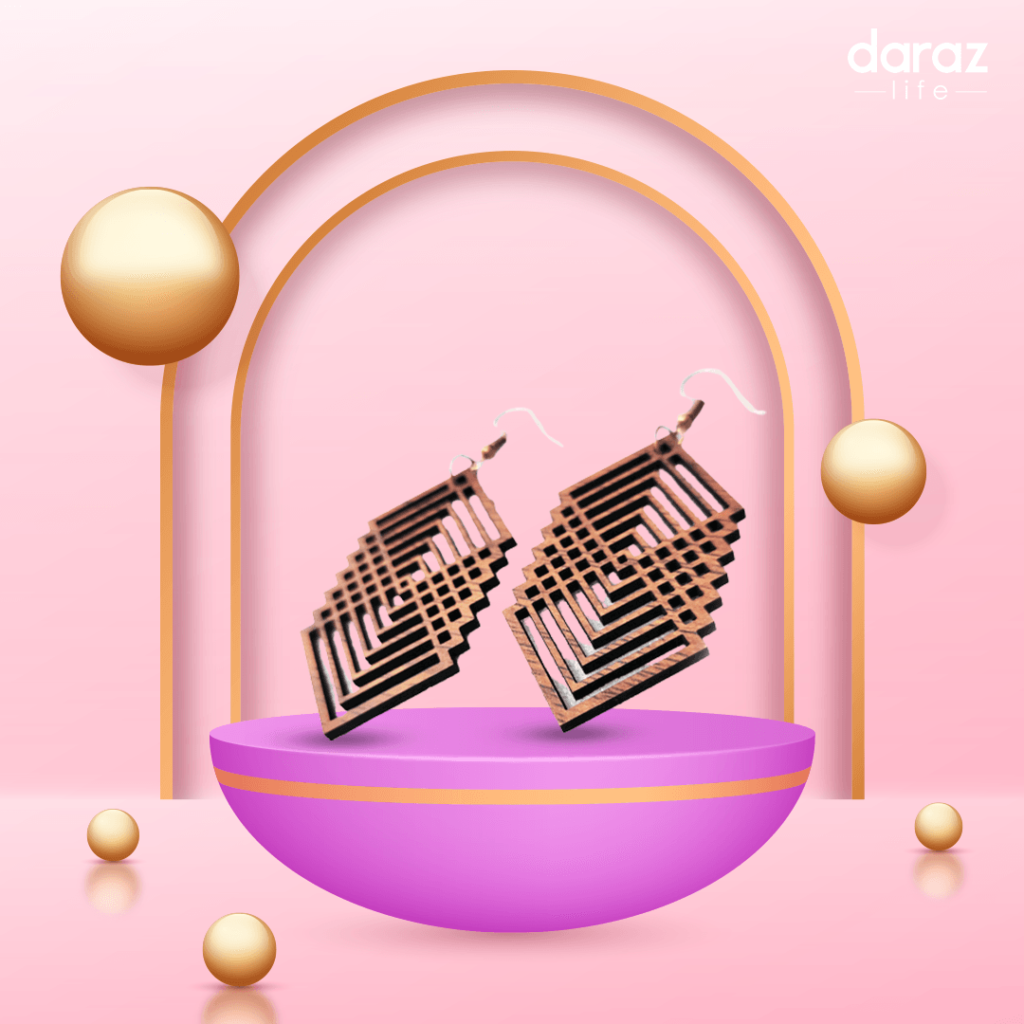 Add a tribal touch to your outfit with teak earrings. Not only are they fashionable, but these unique teak wood earrings available in Sri Lanka are light in weight and easy on the ears. These will also be a great combination for your boho-chic and hippie personality days with its highly detailed factor.
Set Bracelets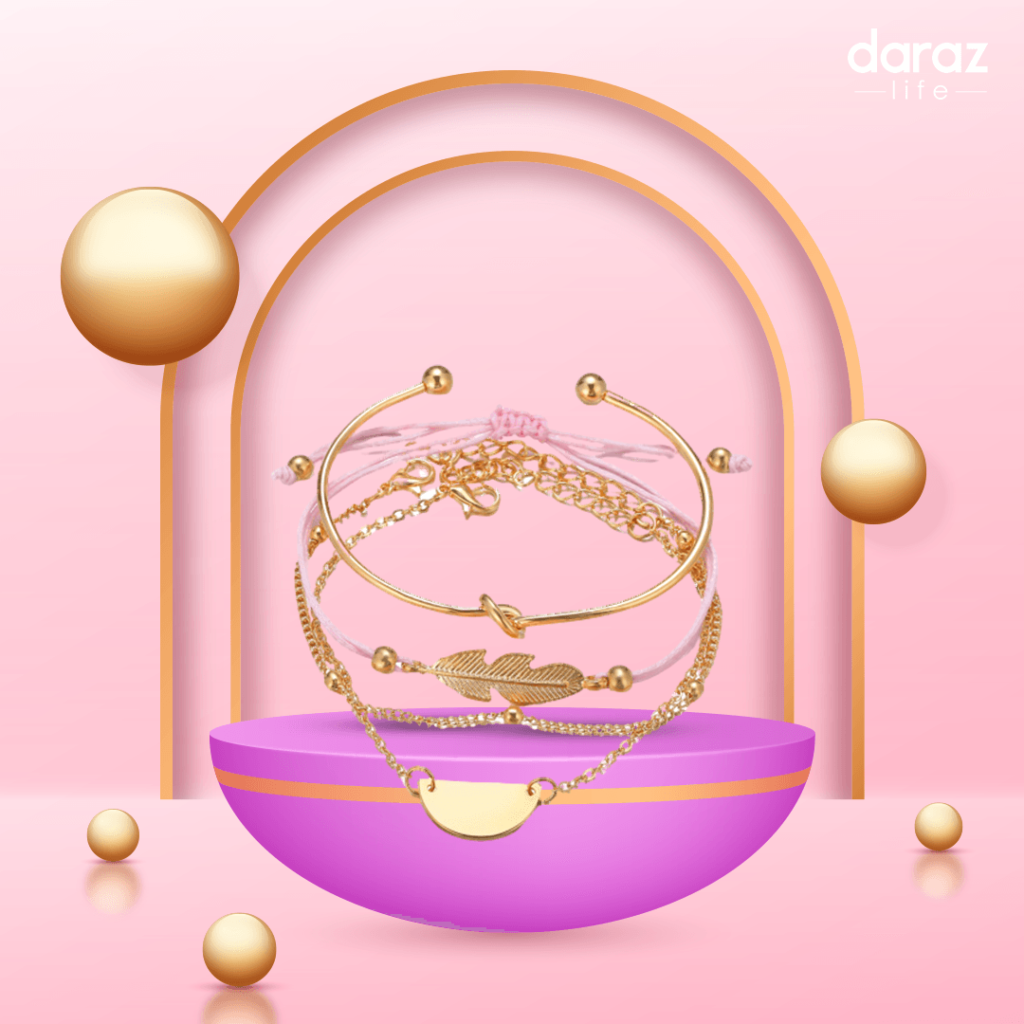 Set bracelets, also known as stacked bracelets, are another accessory that is widely in fashion today and is expected to stay. These generally come in 4-5 pieces and are worn together, being one of the most eye-catching accessories. Whether you're looking for something stretched that'll stay intact on your hand or something that jingles, these would complement your style greatly.
Vintage Antique Hoop Earrings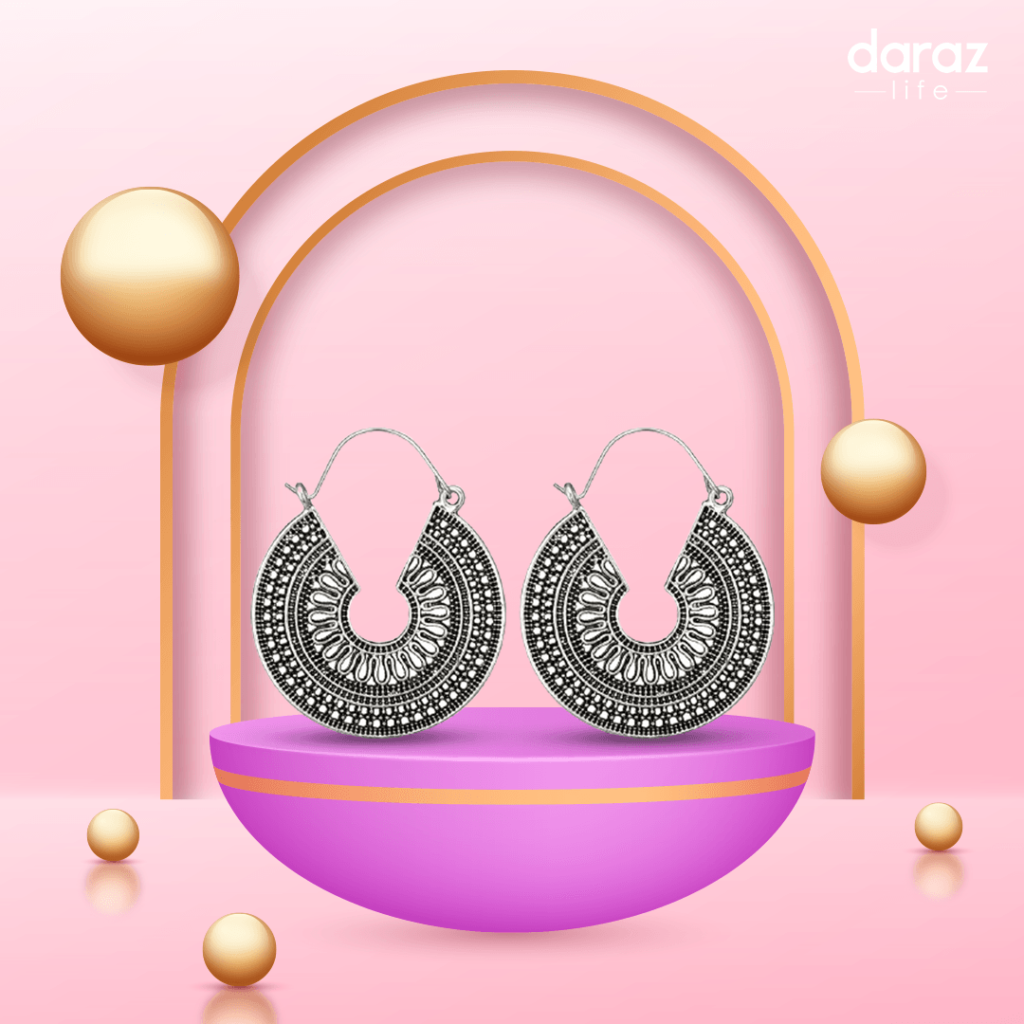 Vintage and antique-looking earrings are one of the classiest jewellery choices. So trigger your feelings of perfection with your very own hoop earrings today. Browse through many options on Daraz and choose the right ones according to your taste.
Charm Bracelets

Charm bracelets are also considered a vintage piece as they have been an inspiration on runaways for decades. We can never get enough of good pearls. These used to be greatly popular in the 1950's and 1960's. Furthermore, they were chosen as a favourite gift to celebrate the event of a girl's engagement, 16th or 18th birthday, or wedding. In the current context, these are popular among young celebrities. They are also used to promote good times, charity and religion.

Gold Plated Ring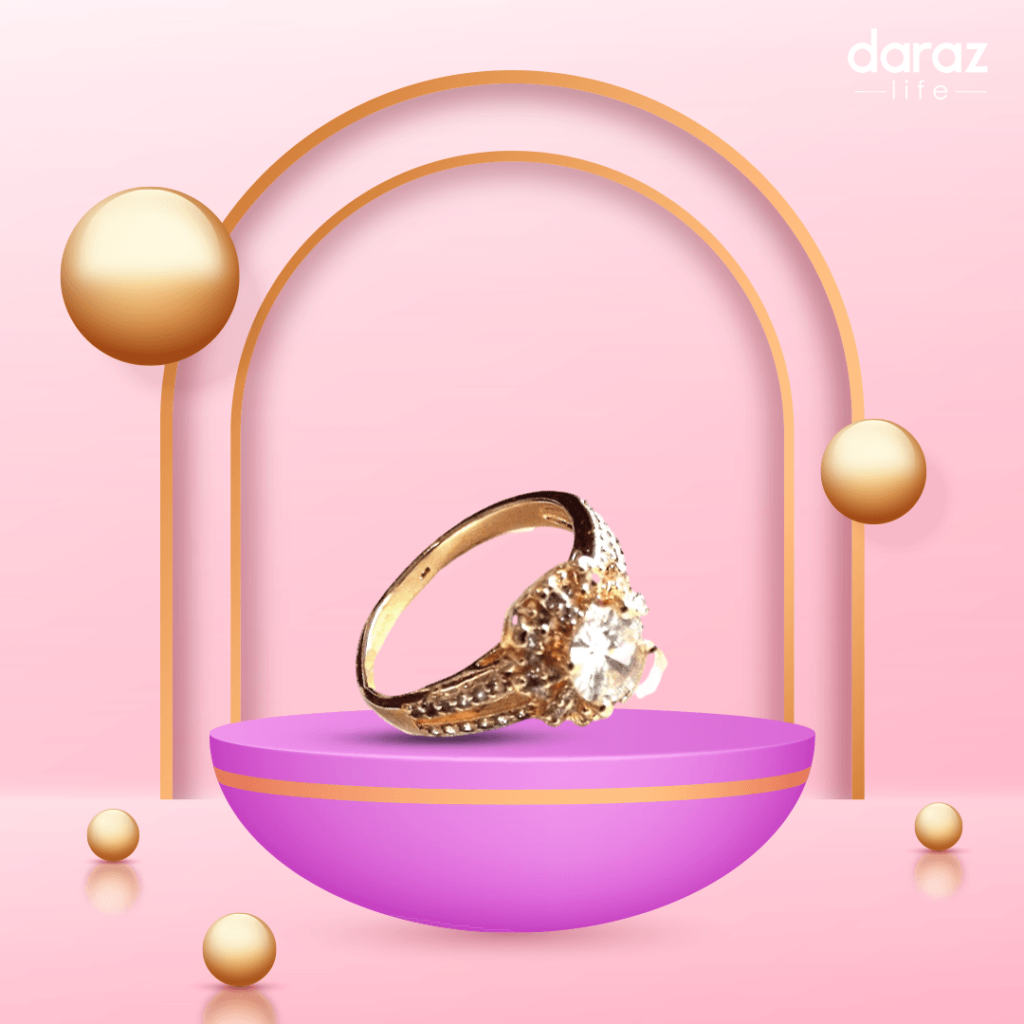 Big stones are gaining supersized treatment this new year. And let's be honest, gold rings in Sri Lanka are expensive. So why spend on actual gold rings when you can get gold plated ones in better designs? These rings look elegant and classy on one's fingers, with their rich colour. Gold plated accessories are making their way back into our jewellery box in 2022.
Drop Earrings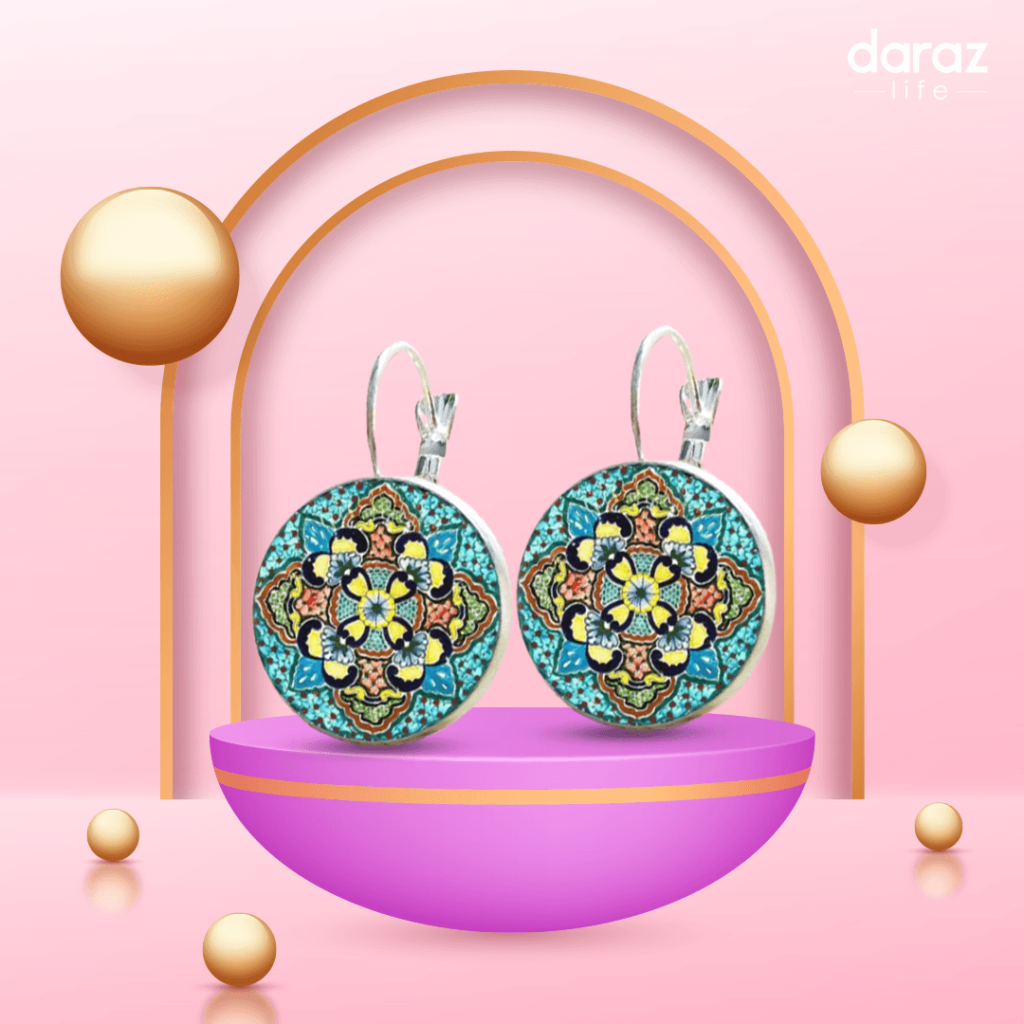 Drop earrings are earrings that 'drop' below the earlobe. Unlike dangling earrings, these are stationary and don't move. Hence, they're comfortable to be worn for occasions that require you to constantly be in motion. These earrings are colourful and top the look of your outfit. Minutely detailed, these are a sight both close up and at a distance.

Golden Tone Bracelet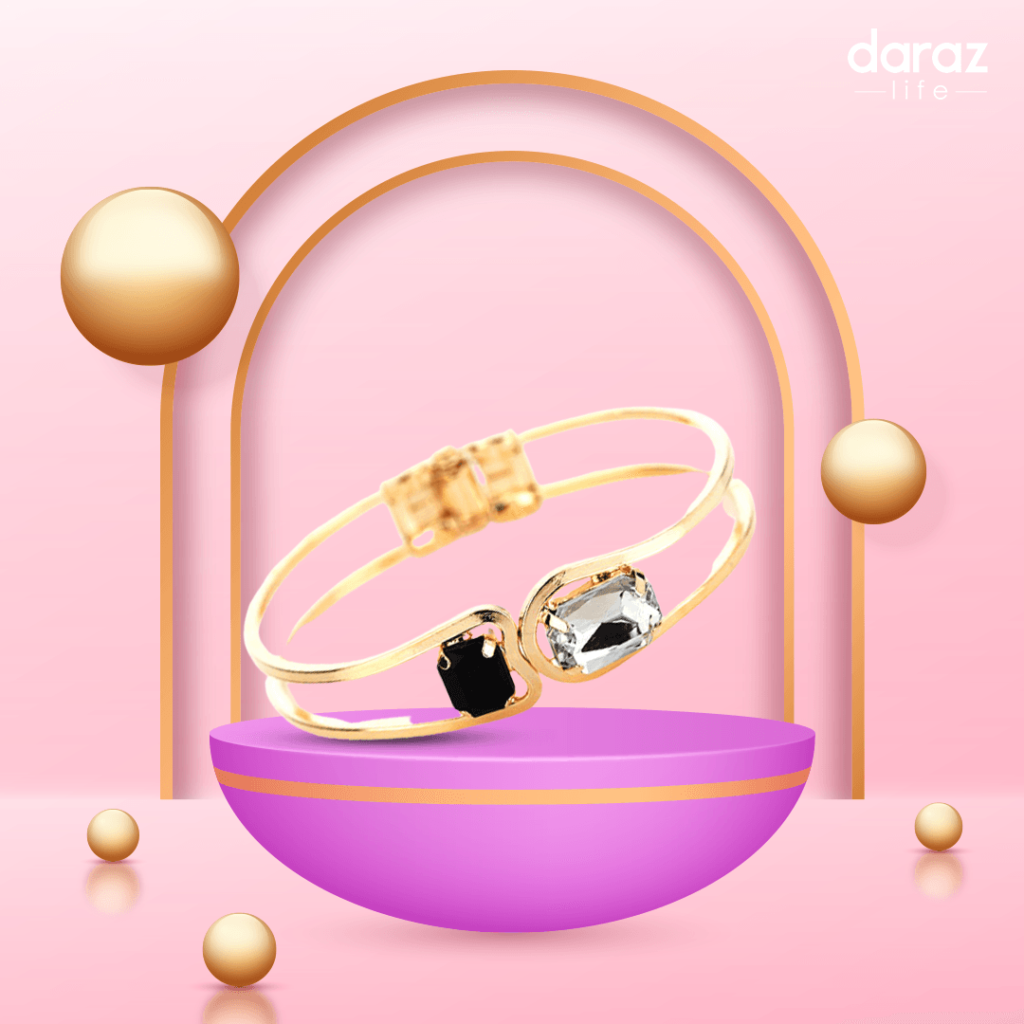 Simplistic designs have never really been off the eyes of the fashion industry. We strongly believe that bracelets can change someone's looks, and heavily impact first impressions. Whether you want to look more mature, immature, or present yourself as a person with high standards and a good sense of fashion- bracelets could be your ultimate solution. Incorporate them into your daily routine and let them make you look more attentive and attractive.
We hope the time you invested in reading this article gave you some insight into trending jewellery in 2022. Daraz features affordable and exquisite pieces of jewellery with original designs by multiple sellers on one platform. Whether imported or crafted by talented artisans, we ensure safe packaging, undamaged items, and delivery right to your doorstep. All you have to do is type the name of the product you're looking and browse through the results at the best deals. So, log on to daraz.lk or download the Daraz app and start your shopping journey with us. In the meantime, if you're looking for more fashion pieces to upgrade your wardrobe this year, make sure to check our blog on Must-Have Timeless Fashion Pieces In a Classic and Timeless Wardrobe.