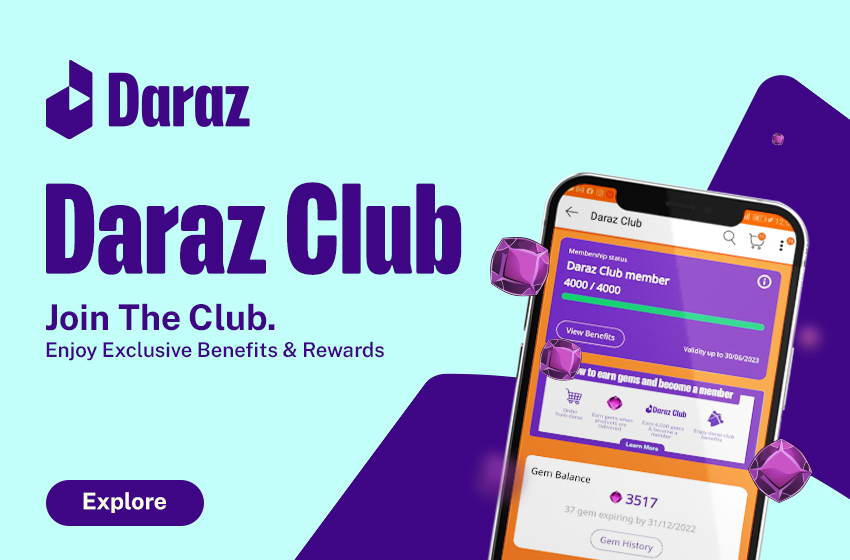 Introducing Daraz Club: Special Perks and Benefits For Members
We truly believe you deserve exclusive perks and benefits if you have been a loyal shopper on the Daraz Platform. That's why Daraz is rewarding you for your loyalty by making you a part of the exclusive Daraz Club.
Are you ready to enjoy special perks and benefits available ONLY to Daraz Club members? Ahead, you can find more details about the Daraz Club membership program and the special benefits you get to enjoy by becoming a member.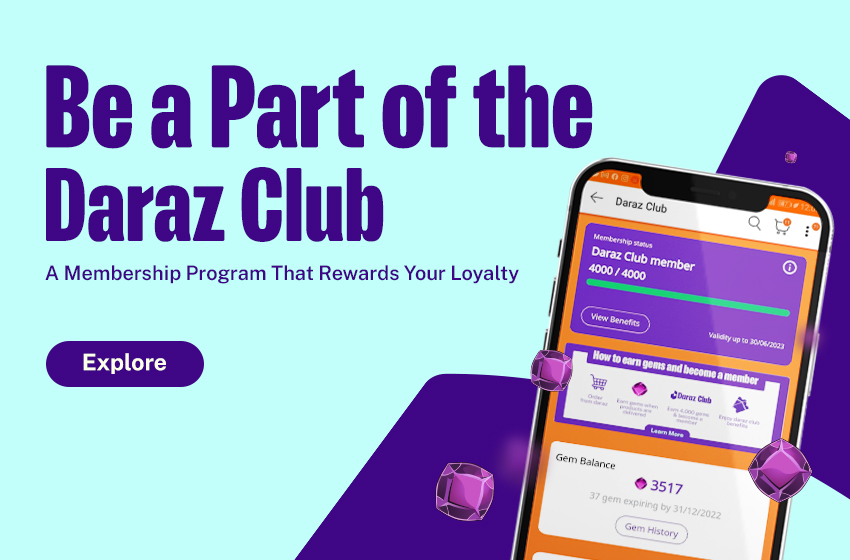 What is Daraz Club
If you have been actively collecting and redeeming Daraz Gems on your Daraz App, you're already part of the club. Daraz Club combines the Gems rewards system and a customer loyalty membership program to bring exclusive rewards when you shop on the Daraz App.
Perks of Being a Daraz Club Member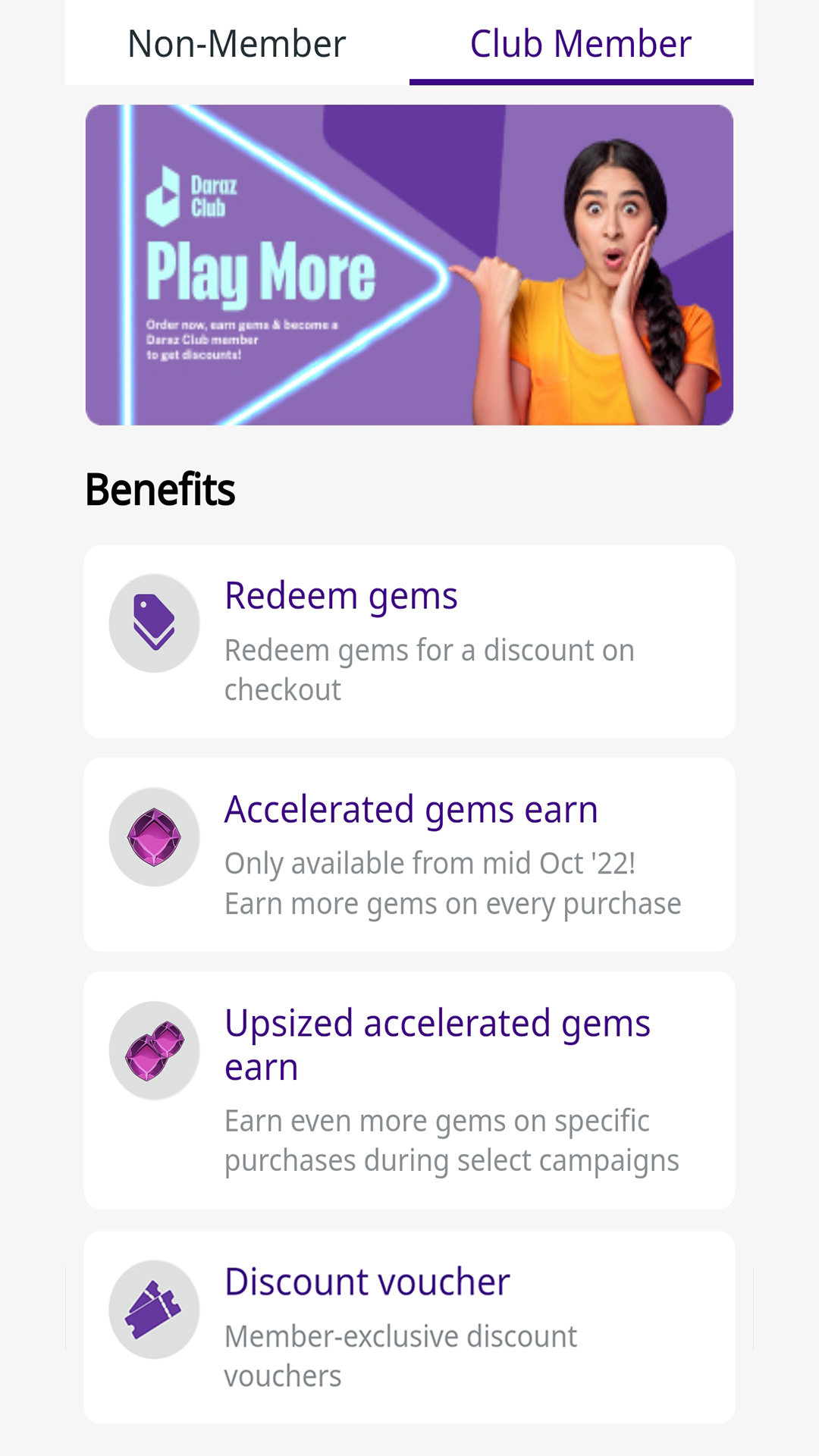 Ability to redeem Gems discount at checkout
Receive accelerated Gems earnings on all purchases.
Earn double the amount of Gems during selected sales campaigns
Receive exclusive member vouchers
Receive access to exclusive deals on Daraz Live
Get access to VIP tickets during Daraz events
With all these added benefits, you can save more on your purchases on the Daraz App.
How to Join Daraz Club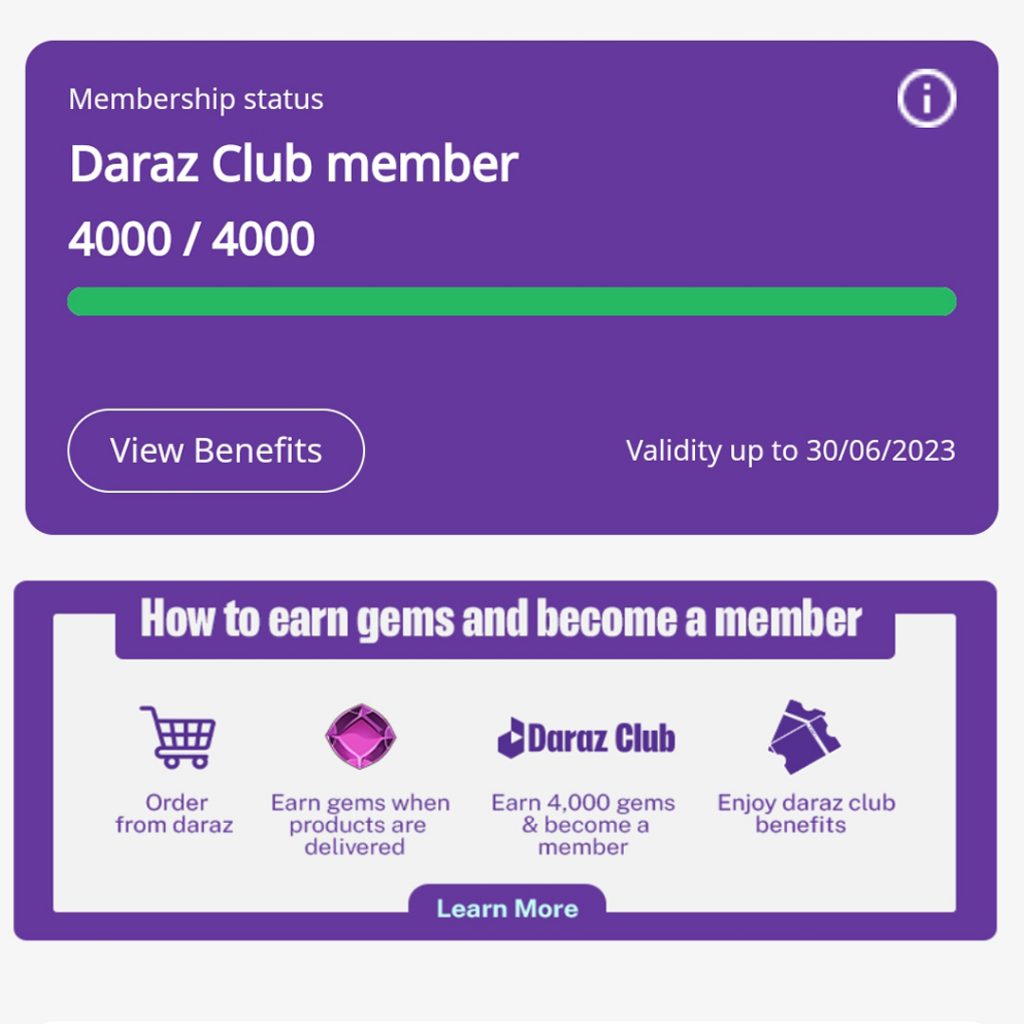 Daraz Club is easily accessible through the Daraz App. Users can access the Daraz Club page through the gem icon next to the search bar on their homepage or by tapping on their account at the bottom right corner of the page.
You are automatically enlisted as a Daraz Club member if you earned 4000 Gems between Jul 1st and Oct 3rd. If you do not qualify during this period, shop on Daraz and earn over 4000 gems in the next 6 months and you can start enjoying membership perks and benefits.
How to Exchange Gems For Discounts

Only Daraz Club Members are eligible to redeem and exchange gems for discounts. After adding your products to the cart, turn on the toggle in front of the Gems icon to redeem your gems at checkout.
How to Use Member Exclusive Voucher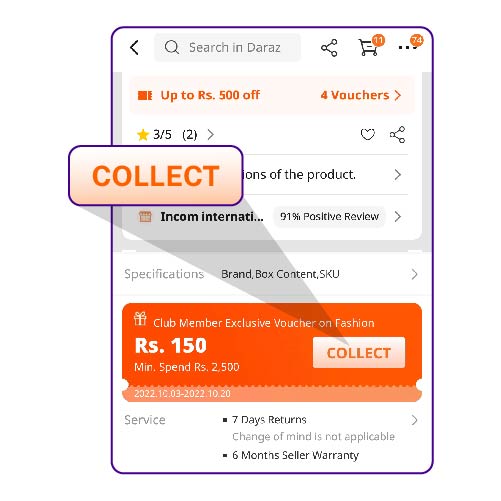 Go to the product page that has the product you want to purchase. You can collect the exclusive voucher, and it will be applied to your purchase at the checkout.
Benefits of Daraz Club Membership Vs. Not Being A Member
| | |
| --- | --- |
| Members | Non-Members |
| Can redeem Gems at checkout throughout | Can redeem Gems during checkout only until Jan 31st 2023 |
| Accelerated Gems earned on all purchases | Accelerated Gems earned during selected campaigns |
| Extra Gems boost during selected campaigns | – |
| Exclusive member vouchers | – |
So join the Daraz Club today and enjoy the rewards and benefits every time you shop on Daraz!