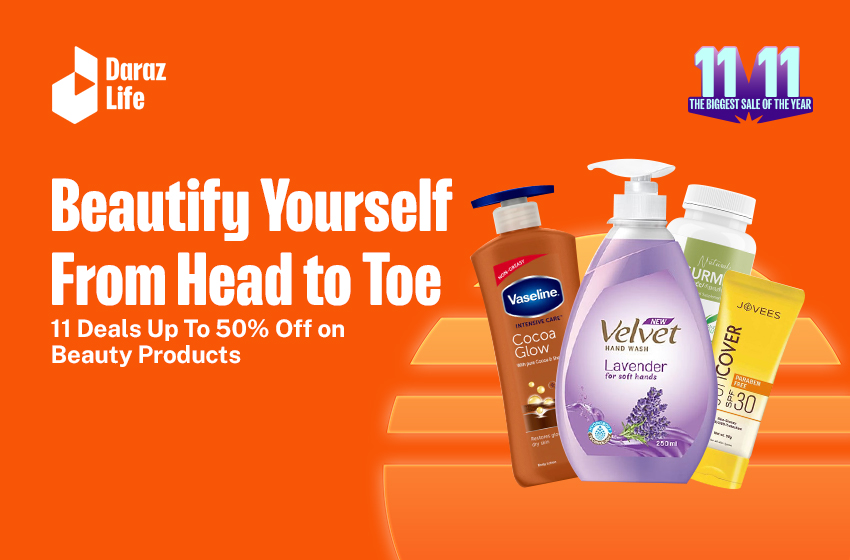 Beautify With Beauty Products in Sri Lanka Up To 50% Off
If you are shopping for beauty products in Sri Lanka, we have great news. You can get massive deals and discounts on beauty care products during Daraz 11.11 sale.
Are you shopping for beauty products in Sri Lanka? Continue reading to find out how you can save big time when you shop for cosmetics and other beauty care products during Daraz 11.11.
Beauty Products in Sri Lanka Up To 50% Off From Daraz 11.11
The Nation's Biggest Sale of the Year is Finally Here! Make all your wildest shopping fantasies a reality with up to 85% OFF starting the 11th of November. Get an additional 12% off on bank cards and Instalment plans at 0% interest. Shop everything at the lowest prices with unbelievable Mega Deals, Points discounts, Instalment plans, and Daraz club rewards. Also, don't forget to participate in games and win exciting giveaways. Download the Daraz App and join the wildest shopping fantasy of the year!
If you are shopping for beauty products in Sri Lanka, there is no better time than now. Get up to 50% OFF and free shipping when you shop for cosmetics and beauty care products during the sale. Get huge discounts when you shop brands like Ponds, Vaseline, Vivya, Kumarika, Sunsilk, Dove, Ancient Nutra, Nature's Secret, Janet, Luvessence, Jovees, Viana Cosmetics, Vitawell, Prevense, Dandex, Clogard, Signal, Veet, Velvet. Tresemme, Black Knight, and Eva. Also, keep an eye out for free gifts when you shop for these brands. In addition, collect valuable vouchers and opt for easy instalment payments with 0% interest, so you can buy all the beauty products you need to last through the months ahead.
Spin The Wheel of Fortune & Win A Trip to Dubai
A Holiday to Dubai
Weekend Getaway at Shangri La, Hambantota
Overnight Stay at Hikka Tranz
Fine Dining at Cinnamon Lakeside
Daraz Vouchers Worth up to LKR 850,000
Collect Vouchers & Double Your Savings
Bank Vouchers – Vouchers issued by specific banks that allow you to get a discount when you shop with one of their bank cards.
Store Vouchers – Offered by the stores on the Daraz platform to get discounts when you shop for products from a specific store.
When you collect all of these vouchers and stack them together, you are able to obtain the best discount at the checkout when you purchase your favorite products. So don't forget to collect vouchers before you head to the checkout when you make a purchase on Daraz.
Win Fabulous Prizes With 1 Rupee Game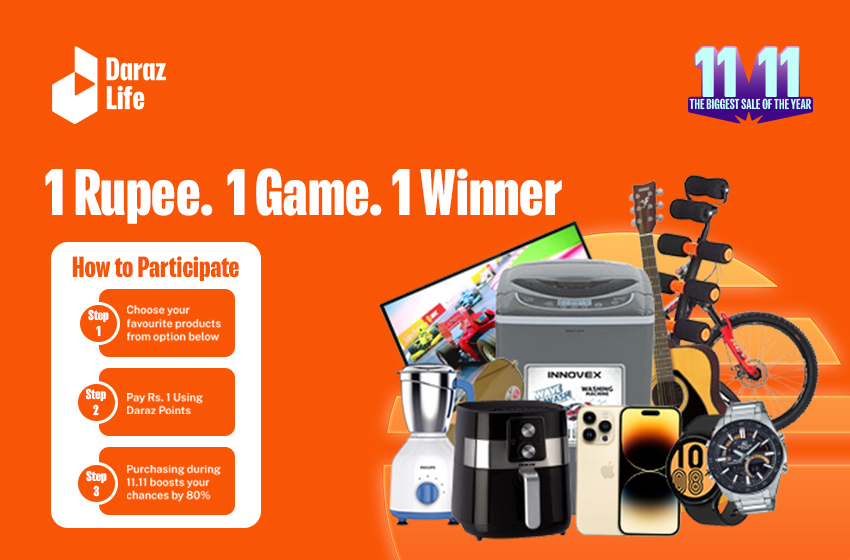 How would you like to win an iPhone 14, a washing machine, or a 43-inch TV for just 1 Rupee? You read that right! Get on your Daraz App, play the 1 Rupee Game starting from the 1st of November, and win amazing prizes. Check out the 1 Rupee Game home page to see the products you can win.
All you have to do is get on your Daraz App, choose the product you want to win on the 1 Rupee Game Home Page, add it to your cart, and checkout using 1 Daraz Point. Please note that you must activate your Daraz Points to participate in this game. So, get on your Daraz App and activate Daraz Points now.
Read on to find out 11 products that will be available at discounted rates.
Face Wash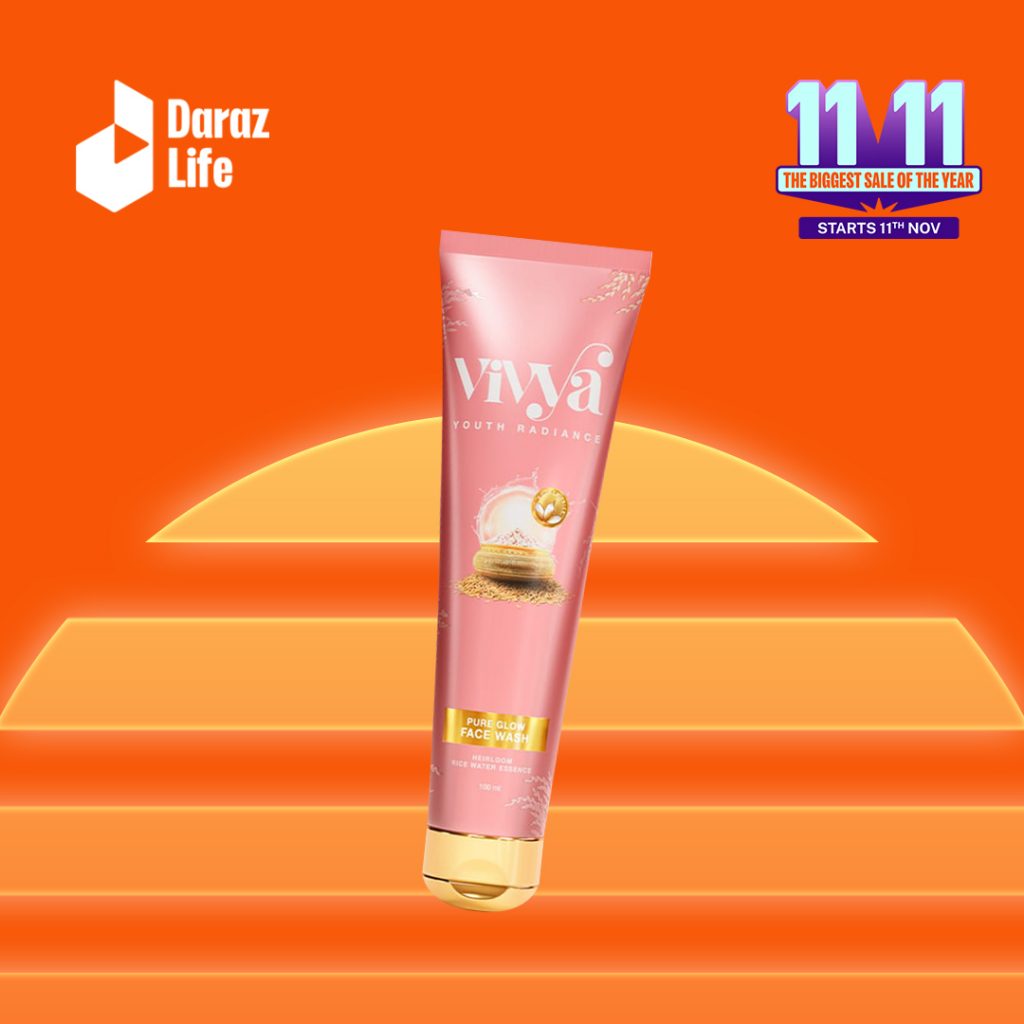 The pores in your face tend to accumulate dirt, debris and oils, which can lead to acne and other skin irritations over time. Therefore it is extremely important to use face wash to get rid of these impurities. The right face wash will not only leave your skin clean, but it can also brighten your complexion as well. Vivya pure glow face wash can enhance the natural glow of the skin and revive it
Day Cream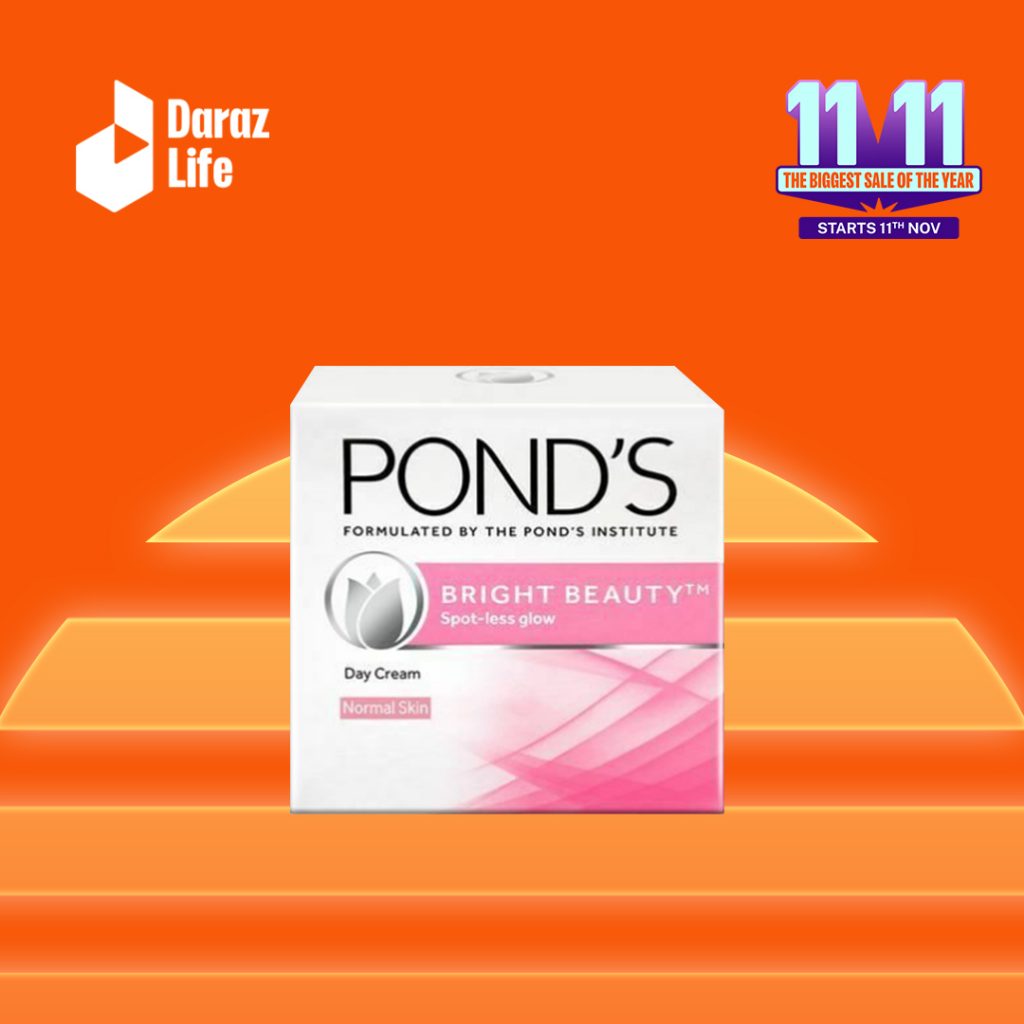 After cleansing your face, it's essential to moisturize your face to prevent it from drying. A good day cream can do the trick and also maintain the suppleness of your facial skin. Ponds is a popular choice all across the world because of the quality of its cosmetics. Try the Ponds Day Cream to beautify your facial skin instantly.
Toner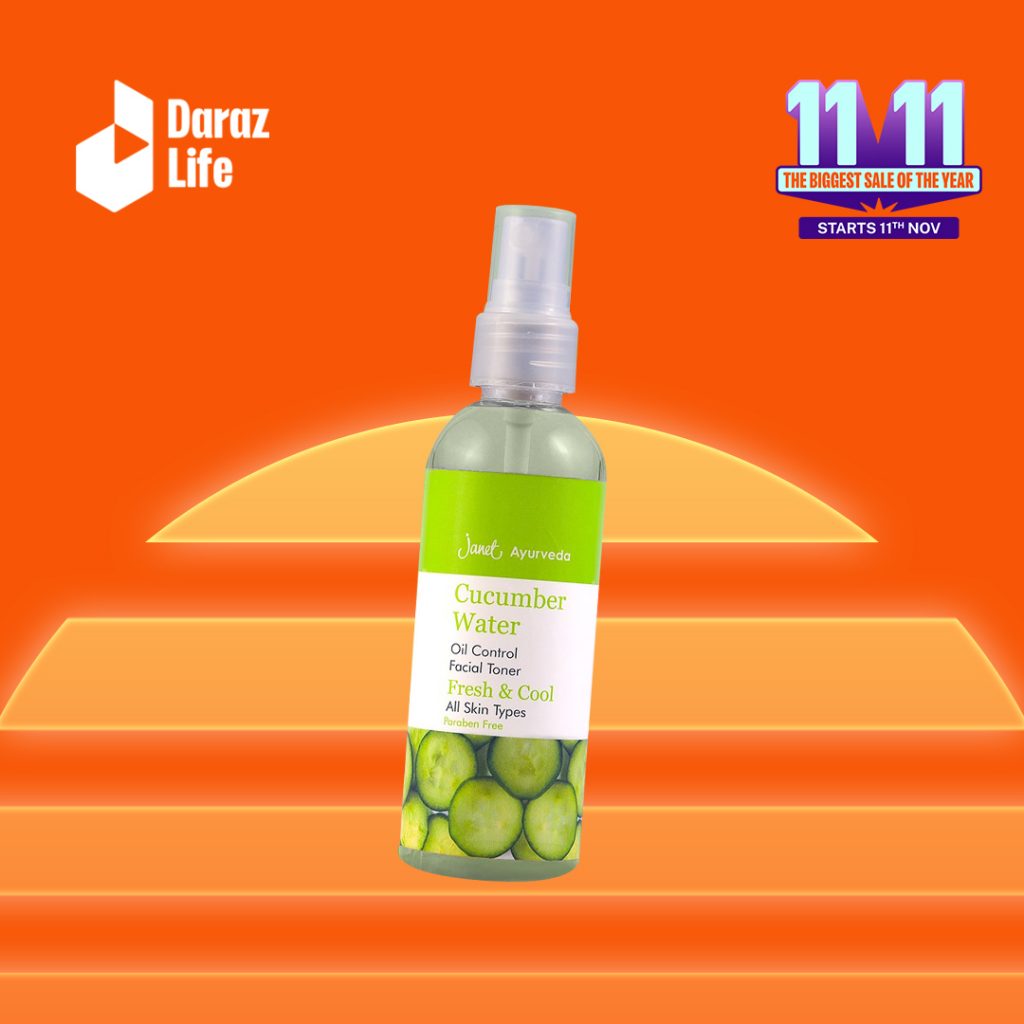 After washing your face, toner gets rid of any remaining dust, dirt, and pollutants stuck in your pores. When used consistently and as part of your daily skincare routine, it can significantly improve the look and tightness of your pores. Get Janet cucumber water oil control facial toner at a discounted rate during the 11.11 sale to improve the appearance of your skin.
Hair Oil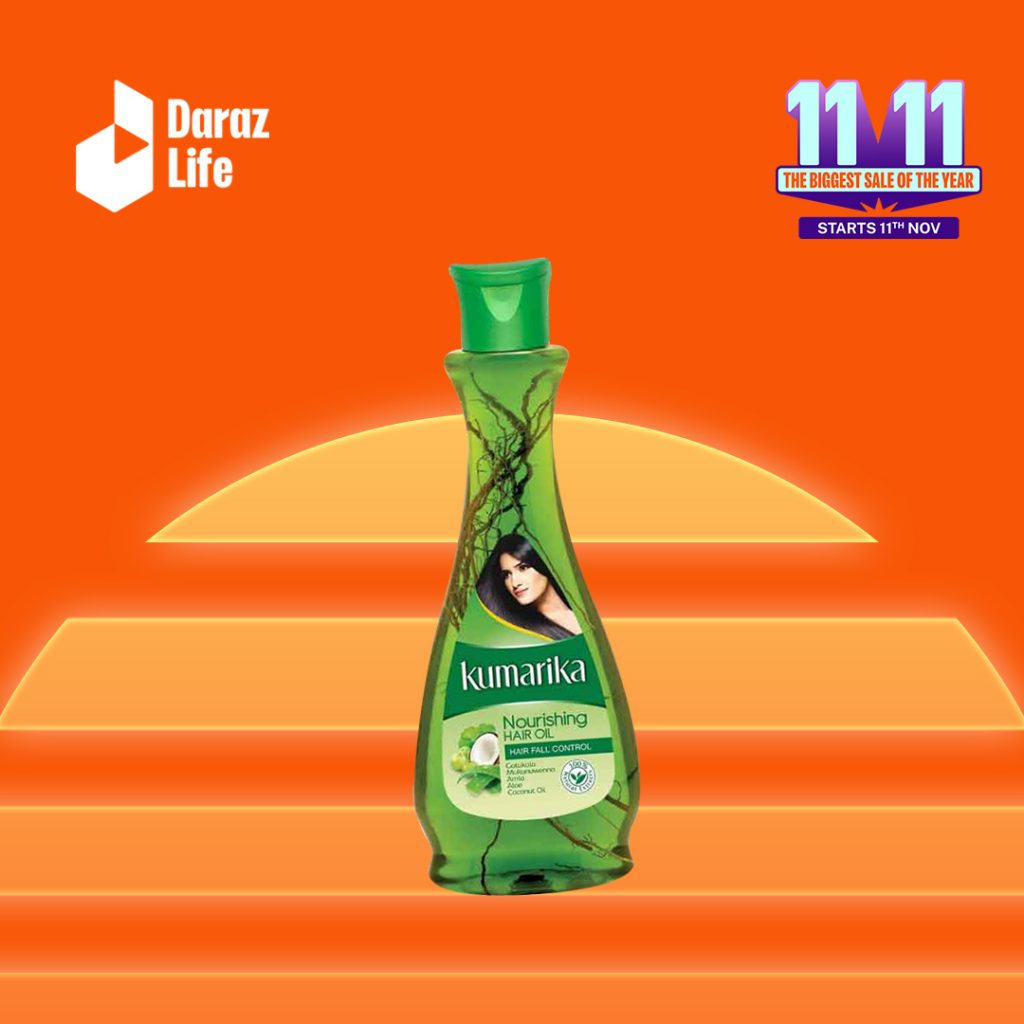 Minimize hair fall and say hello to healthy and nourished hair with Kumarika hair oil. Get the best price on Kumarika hair oil from the Daraz 11.11 sale.
Shampoo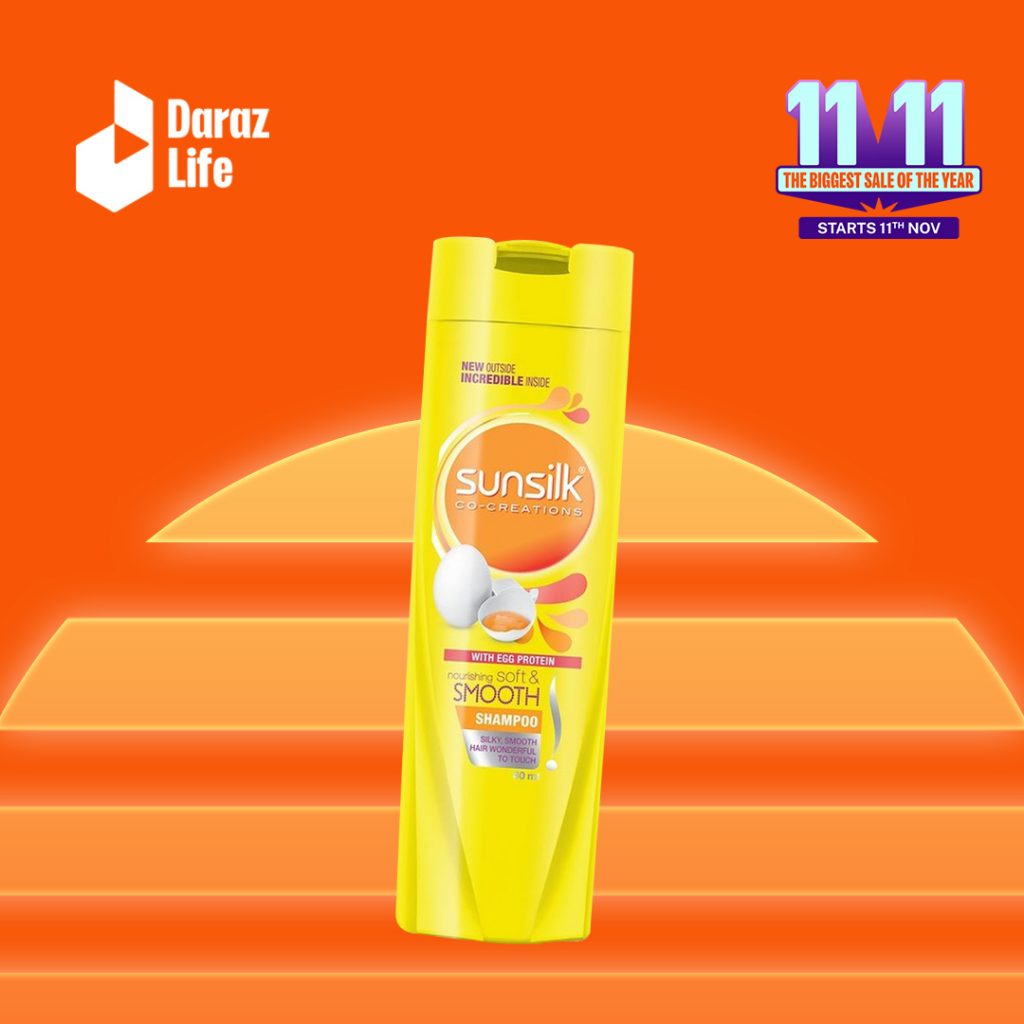 Get discounted rates on several shampoo products. Some of the popular hair care brands that will be giving discounts during 11.11 are Kumarika, Sunsilk, Dove, and Dandex. So if you regularly shop for your hair care products from these brands, you can buy all the products you need to last you for a few months and save big time.
Conditioner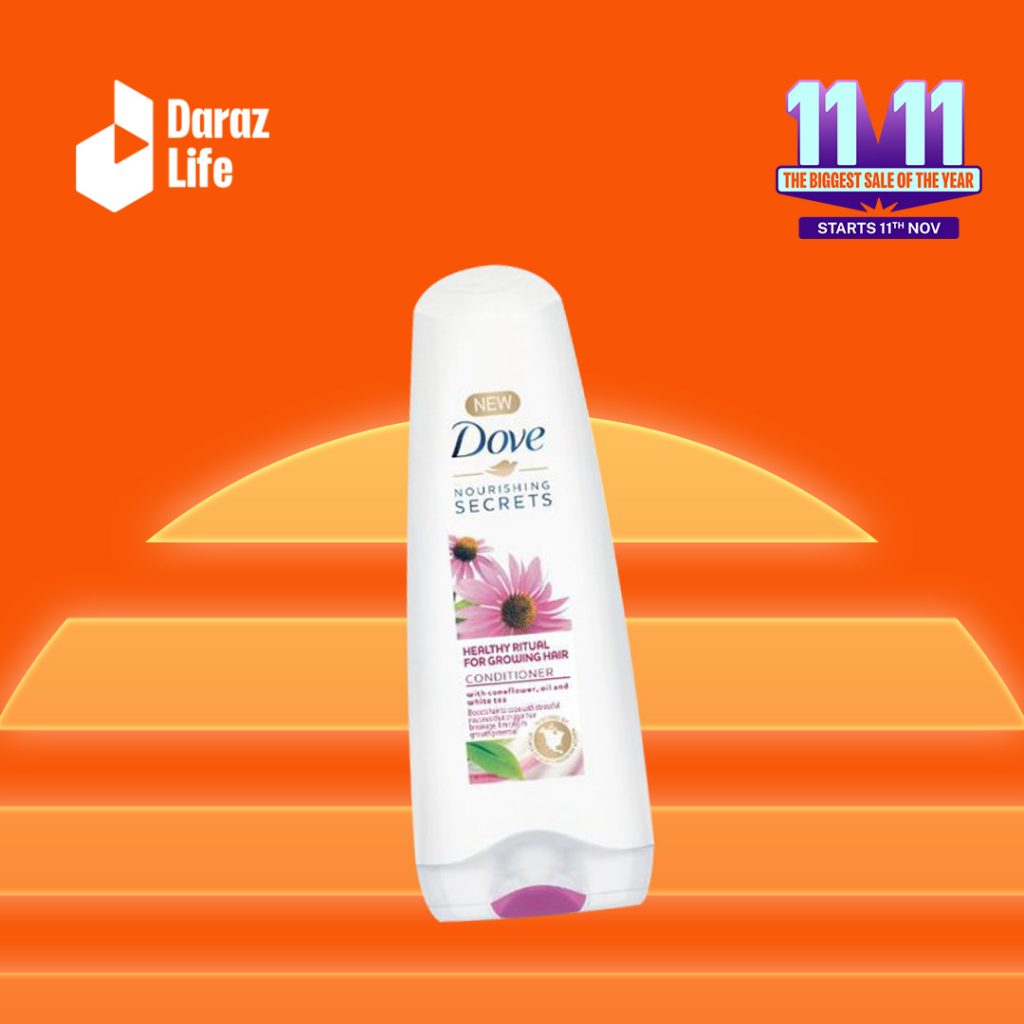 Hair conditioner helps to protect and nourish your hair. Therefore if you regularly use hair conditioner, you can get the lowest prices on hair conditioner and save up for the entire year.
Sunblock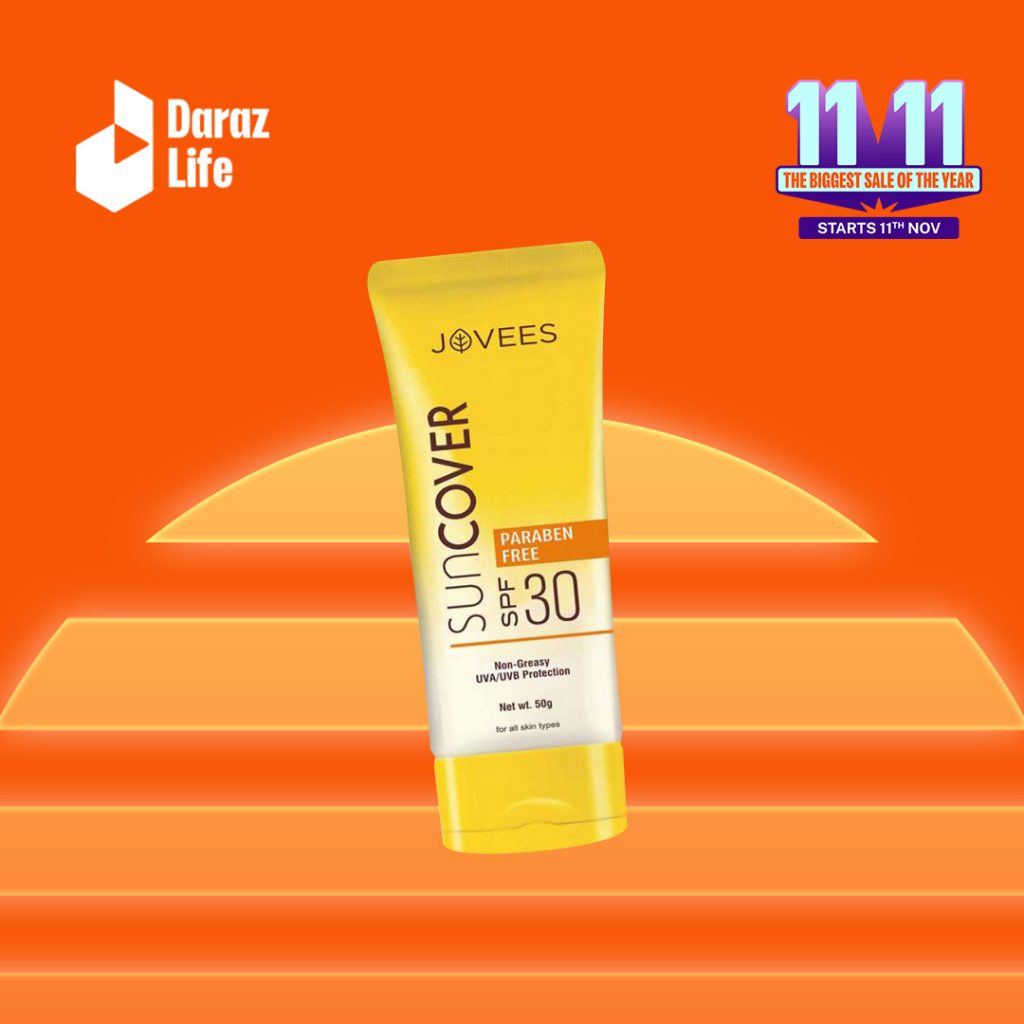 When you live in a tropical country, it's important to protect your skin from the sun's harmful rays. Therefore, get yourself a Jovees sun cover at a promotional price during the sale, and carry it with you at all times.
Body Wash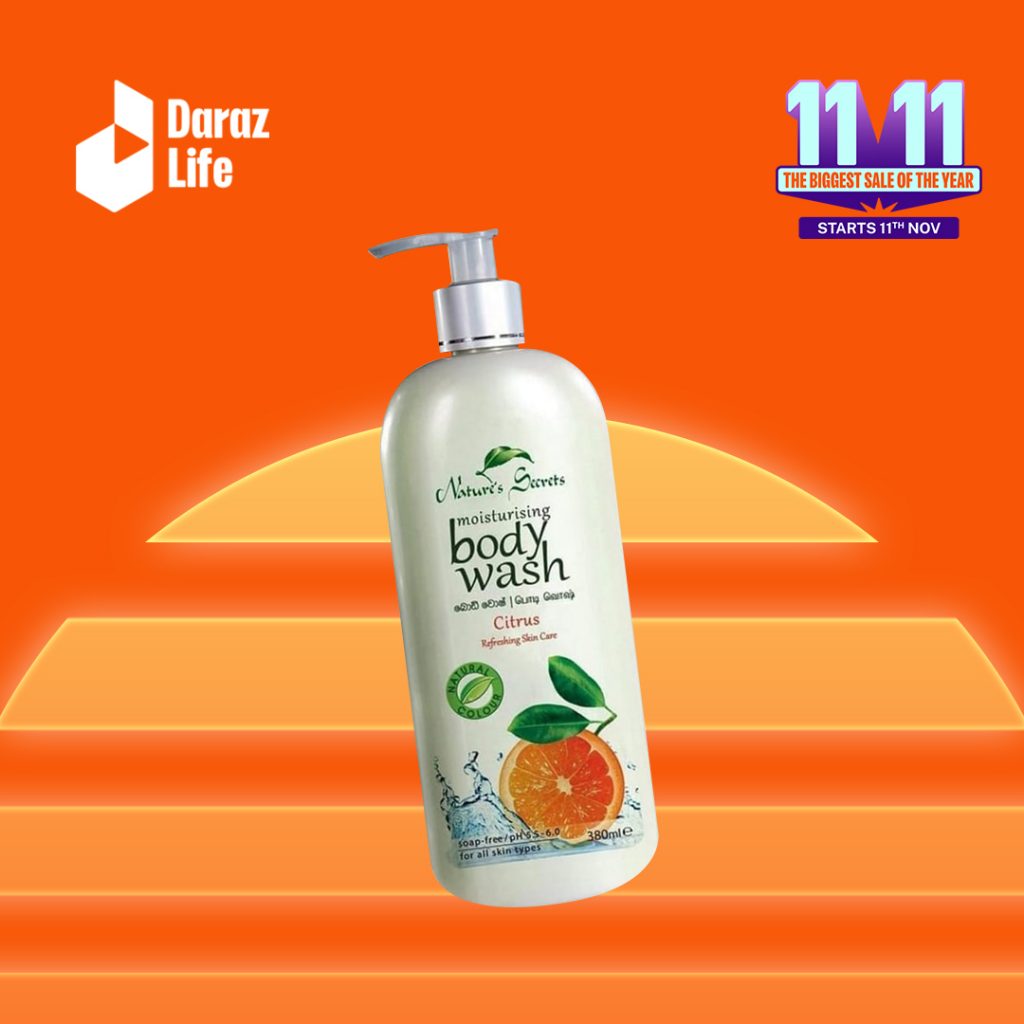 Nature's Secrets is one of the leading cosmetic manufacturers in Sri Lanka. Their citrus moisturizing body wash is enriched with natural antioxidants and moisturizers to ensure that it leaves the skin clean and nourished. So, if you haven't tried this product, Daraz 11.11 sale would be a great time to get this body wash at a discounted price.
Moisturizers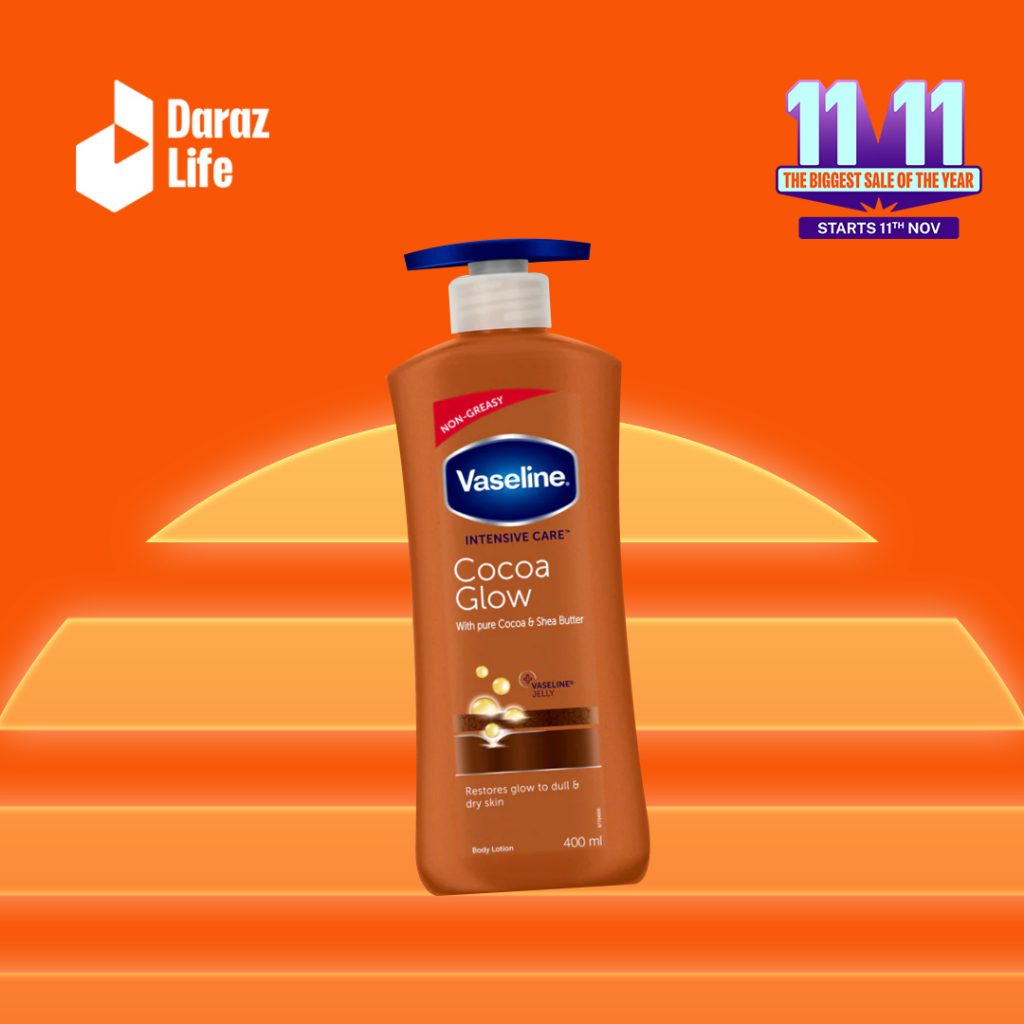 Investing in a moisturizer is an investment you make to improve your skin. Therefore, enjoy special discounts on products like Vaseline body lotion to get supple and moisturized skin.
Hand Wash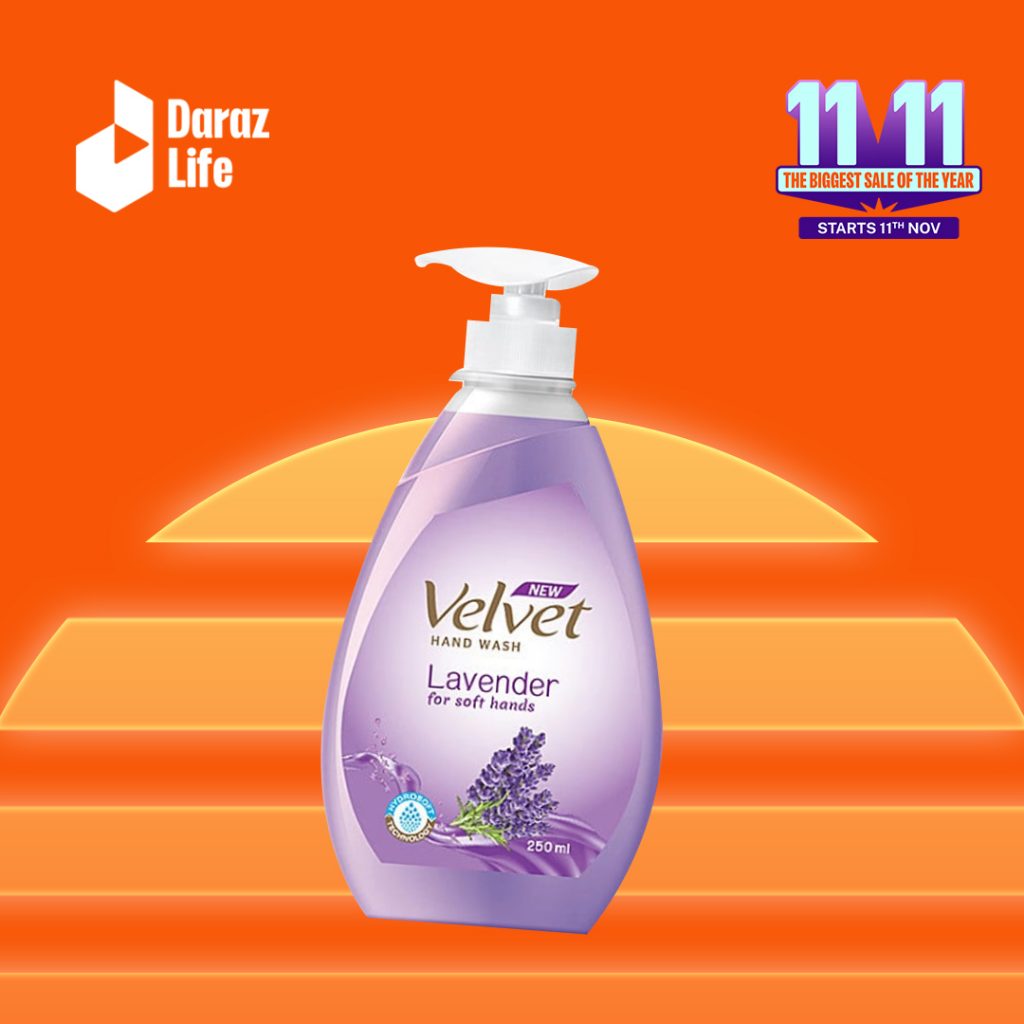 You use your hands to touch almost any surface; therefore, it is no surprise that they may get exposed to germs quite frequently. However, you tend to touch your face forgetfully without thinking twice about the germs and bacteria that may be present in your hands. This makes it easy for you to contract contagious illnesses. Therefore, make the most of the discounts on hand wash to get yourself handwash that would last for a long time.
Supplements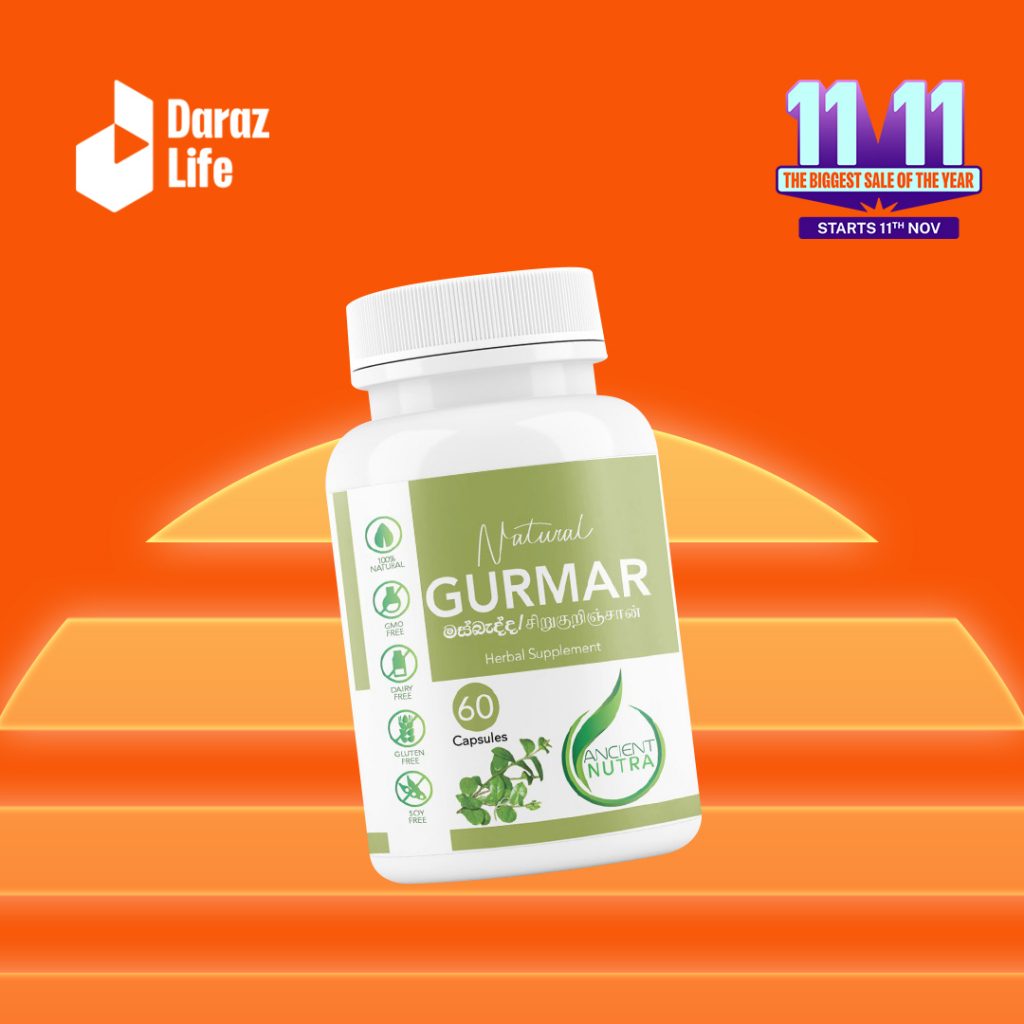 With the busy day to days lifestyles, it's not always convenient to eat a healthy, well-balanced meal. Therefore, the alternative way to get these essential nutrients into our system is through supplements. Most supplements can be expensive. Therefore make the most of the opportunity during the 11.11 sale and get the best discounts on supplements.
We hope you'll be able to save a lot on beauty Products in Sri Lanka during the Daraz 11.11 sale. If you are shopping for the latest trends in fashion, check out Fashionable Outfits Up To 70% Off From Daraz 11.11 Sale.