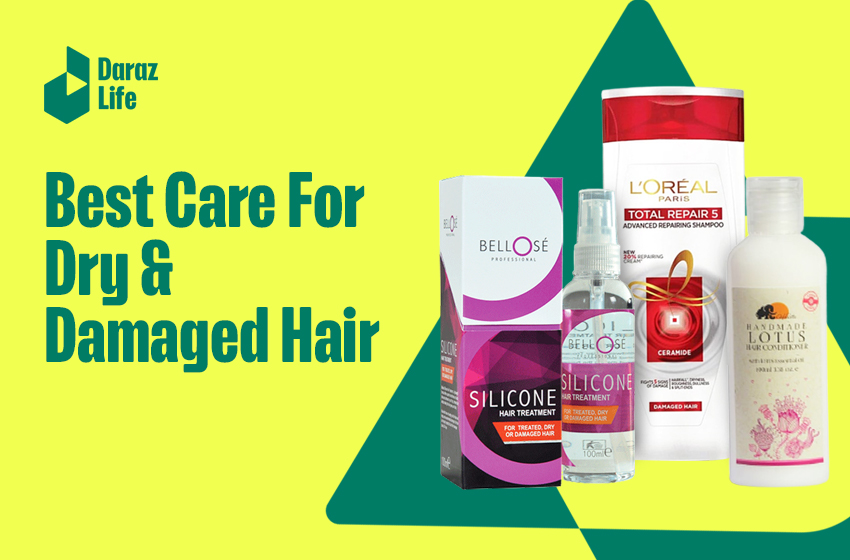 Dry Hair Treatment Solutions
If you are constantly looking for dry hair treatment, this article is for you. We are going to go over some time-tested treatment solutions for dry hair.
Are you on the lookout for dry hair treatment solutions? Read on to find out about the best hair care and shampoo for dry hair in Sri Lanka.
100% Original Dry Hair Treatment Solutions at Your Fingertips From Daraz Mall
There is no doubt that the virtual world has transformed our lifestyles. During the pandemic and at present, consumers have realized the incomparable benefits of online shopping. The convenience of ordering whatever you need with just a tap of a finger and getting them delivered to your doorstep is just a couple of perks of online shopping.
Daraz introduced an entirely new concept that revolutionized the shopping experience of the South Asian consumer. Daraz Mall is the first virtual mall offering high-quality products of 100% authentic local and international brands.
Now you can get 100% original hair care products with just a tap of a finger from Daraz Mall.
Daraz Mall brings the best of the best to consumers in Sri Lanka. Therefore, you can look forward to grabbing the best deals and offers from the flagship stores on Daraz Mall. So, if you are looking for dry hair treatment solutions, you are sure to find everything you need at your grasp when you get on your Daraz App. Always look for the blue colour "mall" sticker on the product.
Without further ado, let's take a look at some of the best dry hair treatment products highly recommended by experts.
Coconut Oil
Coconut oil is the go-to hair product for anyone who combats hair care woes. Women with dry hair will agree that coconut oil works wonders for their locks. Coconut oil is said to be the secret to strong, silky, thick, and lustrous hair. Therefore, it appears that everyone, regardless of hair type or texture, is fascinated with it.  The best part is the easy accessibility. Any Sri Lankan household is certain to have some form of coconut oil lying around in the kitchen or the dressing table. However, if you do not fancy the smell of the texture of coconut oil, worry not. We have lined up a few more oils that might work for your dry and damaged hair.
Olive Oil
Olive oil is a fantastic choice for dry hair treatment since its active ingredients stop strands from becoming dry, frizzy and damaged. The oil also nourishes the scalp and hair. Olive oil may be quickly transformed into a hair mask by combining it with egg yolk and honey. According to hair experts, this mask will aid in treating frizz, split ends, and lifeless hair strands. Just leave it on your hair for 20 to 30 minutes before you shower.
Silicone Hair Oil
Silicone hair oil products have amazing smoothing and moisturizing capabilities. Additionally, it can protect your hair from stresses such as heat damage and damage caused by split ends. Silicone hair oil is the ideal product if you want to fight away frizz on top of adding a touch of shine to your mane. It can immediately increase the manageability of dry and damaged hair.
Hair Repair Shampoo
If you have dry and damaged hair and you aren't already using a hair repair shampoo, it's high time you introduce one to your hair care routine. By enhancing the lubricity of hair and re-establishing broken bonds within the inner hair structure, a damage repair shampoo gently washes hair and scalp and aids in the protection and repair of hair damage. It can help combat the damages of thermal, environmental, and chemical stress. Also, a damage-repair shampoo helps protect hair from additional harm while restoring its visual and textural beauty.
Hair Conditioner For Dry Hair
When you walk through that hair care products aisle at the supermarket, make sure you choose a conditioner that specifically states that it is for Dry Hair. They contain the right ingredients to ensure that your hair does not dry any further. Additionally, they help to prevent frizziness.
Omega 3
As much as it is easy to slap on some hair products which address the immediate issue of dryness, it is vital that you add the proper nutrients to your diet to fix the problem in the long run. Omega 3 has been proven to provide essential proteins to hair follicles hence nourishing the hair follicle. It can also assist in hair growth and hair strength that can give you a healthy, voluminous and lustrous mane in the long run. So, if you don't have the time to consume Omega 3 rich food sources such as fish and nuts, at least make sure you add the supplement to your daily consumption.
Incorporate a Hair Mask
Finally, using a hair mask at least once a week can be a life changer if dry and damaged hair is one of your hair care concerns. When you buy a hair mask, make sure you pay close attention to the active ingredients. The mask must contain any of the oils that we have listed above or any other type of oil which promotes hydration. Also, it's best if you can steer clear of any products that contain sulphates. It's also a great idea to make a natural hair mask at home if you can find the time to do so.
We hope you can find the best remedies for your dry and damaged hair right on your Daraz app. If you are shopping for sulfate-free shampoo, check out our blog post, Best Sulfate Free Shampoo In Sri Lanka For Lustrous Hair.