Best Student Laptops
Best Laptops for Students in Sri Lanka 2021 Copy
The search for the best laptops for students in 2021 is no easy task. However, with the digitalization of education best laptop for university or school has become a mandatory requirement for all students.
Are you on the lookout for the best laptops for students in 2021? Ahead, we have compiled a list of the best laptop for university and school for your convenience.
Importance of The Best Laptop for University or School
Whether in school, college, or university, studying nowadays is very different from years ago. In addition, the new focus on online remote learning has completely shifted the learning paradigm. Furthermore, there's a lot less face-to-face time, a lot more virtual lectures and lessons, and a lot more tools and platforms online.
Therefore, having the best laptops for students in 2021 with a good internet connection is almost like a basic requirement for education.
Furthermore, students use laptops for more than simply writing assignments. They need the technology to connect and participate in online lessons. As a result, students spend more time on their laptops due to the digitalization of lessons, video conferences, and virtual interactions. Therefore they need a reliable laptop for optimal and uninterrupted academic performance. So without further ado, let's dive into our list of best laptops for students.
List of Best Laptops for Students in Sri Lanka 2021
| | |
| --- | --- |
| Laptop Model | Price in Sri Lanka (Rs.) |
| Lenovo S150 A6-9220e notebook | 70,870 |
| Acer A315-23-A46F | 84,720 |
| Dell Inspiron 3502 | 86,950 |
| Acer Travel Mate Spin B3 | 89,999 |
| Dell Vostro 3501 | 104,990 |
| HP 15S | 115,306 |
| ASUS F512J-R564JA VivoBook | 126500 |
| Apple MacBook Air 13 inch | 210,526 |
Lenovo S150 A6-9220e Notebook
We believe that the Lenovo S150 A6-9220e Notebook is the best student laptop available today due to its affordability and functionality. The Lenovo S150 is a basic laptop with a full HD 14-inch display that is powered by AMD's A6-9220e processor. Therefore, it's the ideal Windows laptop for students and other users seeking an affordable laptop deal. Furthermore, The laptop features a full-size keyboard and is encased in a sleek premium metallic finish.
It has a quality front camera enabling video conferencing and has about a 5-hour battery life span. In addition, the sleek design allows it to be portable and snuggly fits into any student backpack. Considering all of these great features the Lenovo S150 A6-9220e Notebook is one of the best laptops for students for daily use.
Acer A315-23-A46F
This second laptop on our list is reasonably priced and comes with many good features, making it an ideal selection for students. Combining all-around specs with an AMD processor along with a stylish design and crisp screen, this laptop is the best you can get in this price range. Furthermore, it accompanies a 15.6″ HD ComfyView LCD screen along with a resolution of Full HD 1920 x 1080. Thus, it's perfect for immersing in educational content, making learning more enjoyable.
In addition, it has a hard drive capacity of 1 TB allowing a student to save as many assignments, videos and other files.
Dell Inspiron 3502
This is one of the best laptops you can get for under 90K. It's powerful, perfectly built, and lightweight, which is pretty much everything you could want in the best laptops for students before they get back to school after the holidays.
With the latest Intel(R) Pentium(R) Silver N5030 processors installed and up to 1 TB 4 GB of RAM installed, this is a versatile computer that can handle everything that you want to throw at it. As a result, you'll find the Dell Inspiron a competent laptop to watch Netflix late into the night or work on homework assignments way early into the morning.
Acer Travel Mate Spin B3
If you are looking for a laptop built to survive any school day, then this is your best bet. When it comes to great laptops, Acer is definitely a win because they cater laptops for every purpose. You get an 11.6-in Full HD LCD touchscreen with 1366 x 768 resolution to make homework and video conferences a more pleasant experience.
Under the hood, this Acer laptop is powered by an Intel Celeron N4020 processor. Furthermore, it comes with a pressure resistant-screen and a spill-resistant keyboard. What more can a student ask for? So now you can get away with those accidental spills and not worry a second that your laptop would resist powering up.
Dell Vostro 3501
There is so much to like in Dell Vostro 3501. From the 15.6 inch display to the solid Intel® Core™ i3-1005G1 Processor, which keeps the device functioning perfectly, it's every student's dream. Furthermore, it comes in a stylish, lightweight design, perfect for throwing in your bag and carry around whenever you require to take it out. In addition, this laptop is affordable compared to all the specs it offers.
HP 15S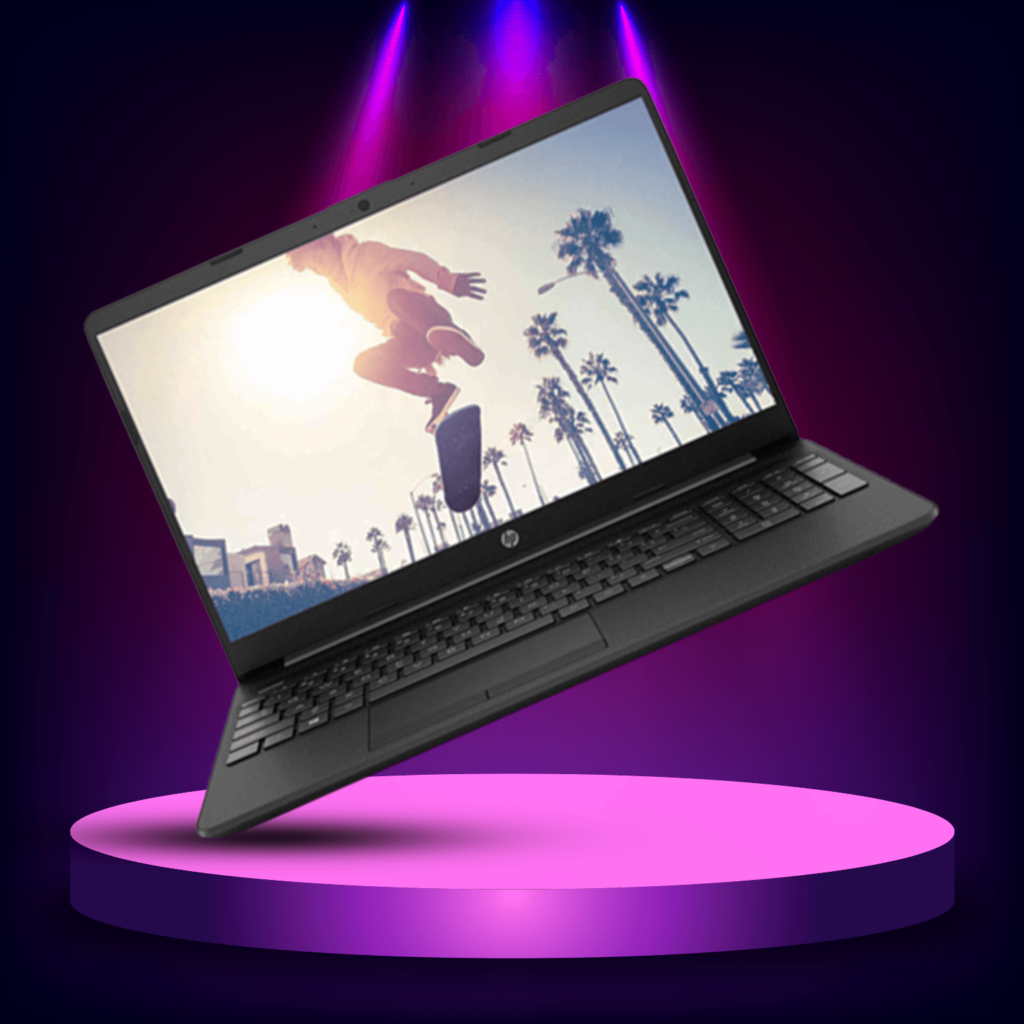 This is one of the best HP laptops for students. Like all HP laptops, its performance is powerful and comes with an Intel Core i3 11th Gen processor under the hood. Apart from gaming and video editing, this is a laptop that can handle most things you throw at it. In addition, it's ideal for completing homework assignments, doing research on the web, or putting together a spreadsheet.
ASUS F512J-R564JA VivoBook
If you are looking for optimum screen quality, ASUS F512J-R564JA VivoBook is your best deal. With the 15.6 inches Full HD screen with the 4-way NanoEdge bezel display along with the 88% screen-to-body ratio, it's a real treat to work or play on this laptop. In addition, it comes with an Ergolift design so you can adjust your typing position whenever you feel like shifting your posture. Furthermore, it's compatible with many educational software and platforms.
Apple MacBook Air 13 inch
The next on our list is for the students who are more comfortable with macOS and like their Apple devices. It has a fantastic design, a terrific keyboard, a best-in-class trackpad, and plenty of other features one can enjoy. Again, it's not the most powerful Macbook, but it's a fantastic device for students when you value overall quality above sheer performance.
We hope our list was helpful for you to pick out the best choice to optimize your school and play experience. So download the daraz App today and grab the best deals on laptops and all other electronics. If you are searching for a top-quality laptop, check out our blog post, Top 7 Laptops You Can Buy on Daraz in 2021.