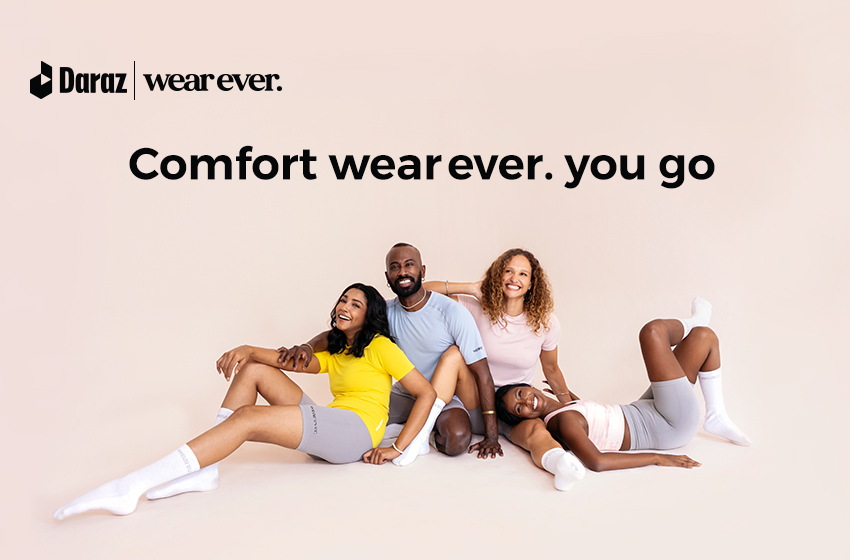 Comfort wear ever. You Go
Looking for fresh styles that give you peak comfort without sacrificing quality or fashion? Athleisure is the key.
Athleisure is the most recent trend to dominate the fashion industry, with styles and inspiration coming from Primark to Prada. If you are wondering when and where you can wear athleisure fashion, this article is for you.
What is athleisure?
Athleisure is a relatively new trend in the world of fashion that combines the comfort and flexibility of athletic wear with the style and aesthetics of traditional clothing. It has become increasingly popular in recent years, with many people now embracing the trend as a staple of their everyday wardrobe. Designed to keep you stylish from morning to night, this trend blurs the line between traditional sportswear and high-end fashion. Athleisure can be worn in a wide variety of settings, from the gym to the office and even to social events. Easily dressed up or down, athleisure is regularly worn globally, with inspiration coming from brand leaders such as Nike and Adidas and influencers such as Kendall Jenner and Bella Hadid.
How do I style athleisure?
If you're new to the athleisure scene, some of these items can seem hard to integrate into your existing wardrobe, but that couldn't be further from the truth! Follow our tips and tricks, and check out how celebrities and influencers have styled their athleisure for inspiration:
The key components of styling an athleisure garment or outfit are:
Comfort is King – gone are the days of rigid waistbands and uncomfortable shirts. If you can't do the splits in your outfit you're doing it wrong! Look for elasticated waistbands and soft, stretchy materials.
Extreme Fits – the classic fit combinations in athleisure are big top little bottoms, or little top big bottoms. For women, we suggest stealing your boyfriend's t-shirt and combine it with bike shorts (big top little bottom) or a crop top with loose fit track pants (little top big bottom). For men, how about trying an oversized t-shirt with workout shorts, or a slim fit tee with basketball shorts?
Accessorise, accessorise, accessorise: what makes or breaks an athleisure outfit are the accessories. For women, we suggest hoop earrings, fine chain necklaces and metal watches – mixing and matching metal colours is highly encouraged! And of course, the essential athleisure must haves are a branded baseball cap, high socks and water bottle – make sure to colour coordinate these to your outfit to complete the look.
But don't just take our word for it, take a leaf out of Hailey Bieber's style book and combine biker shorts with an oversized t-shirt or sweater, some sneakers and a 90's inspired mini handbag for a cute, trendy outfit perfect for grabbing a coffee with friend or running errands. Bella Hadid also rocks an easy-to-recreate classic athleisure look in leggings, a sports bra and a cropped hoodie. These ladies perfectly display how you can add colour or keep it monochrome, proving how athleisure can be worn by anyone and everyone.
For guys, take a look at how Jacob Elordi rocks athleisure by combining workout shorts, high socks, and a branded baseball cap with an oversized tee – comfortable and stylish!
Where can I buy athleisure?
Are you looking to keep up with the latest trends? If so, you're in luck! Up and coming brand wear ever. is here to provide you with the comfort and style you're searching for.
wear ever. embodies the essence of athleisure, providing a versatile range of options for both men and women. Their debut collection offers styles that can keep up with you at the gym as well as relax with you at home, and come in an array of delightful bright colours along with classic black, white and grey to ensure you can mix and match with anything in your wardrobe. From caps to t-shirts to shorts to socks and much more, wear ever. keeps you fashionable from head to toe without sacrificing comfort.
wear ever. Wherever
wear ever. designs their clothes with ease, comfort and versatility in mind, as well as making sure their customers look effortlessly stylish wherever they go.
Heading to the gym? Pick up wear ever.'s camo patterned sports bra (it comes in light pink or pale grey) and a biker short for quick and simple fit that's sure to turn heads. If you're comfortable with colour, check out their range of t-shirts that come in pink, blue or yellow options, or if you're more into monochrome they have you covered with shades of grey, black and white that will blend seamlessly into your clothing collection.
Catching up with friends over brunch? Throw on wear ever.'s sports shorts, an oversized tee and their classic front logo baseball cap for maximum comfort with minimal effort. Make sure to accessorise with a water bottle to make sure you stay hydrated!
Sitting in lectures all day? Athleisure is the perfect choice for students as the soft, stretchy fabrics remove the distraction of discomfort when in class and the option of layering allows for you to show off your sense of style.
On the road? Whether you're hopping on the bus, packing yourself into a car or jet setting abroad, wear ever. has you covered when it comes to comfy travel clothes. The whole collection is designed to be versatile, but more importantly it's lightweight meaning it's perfect for packing – no need to choose between colours, you can carry them all!
Lazy weekend? We've all had that realisation of remembering a forgotten errand in the middle of a lazy Sunday and having to start the search for a pair of pants that aren't your pajamas. wear ever. has designed its clothes so they can take you from couch to outside seamlessly, so you can guarantee a stylish look on even the laziest of days.
Casual Fridays? wear ever. has you covered for those more relaxed days at the office, their sleek t-shirts for men and women should be a basic in your wardrobe and can be mixed and matched to create a trendy and stylish look that will wow your colleagues. Ladies – dress your t-shirt up with some tailored trousers or dress it down with jeans, whatever feels most comfortable!
Looking for more styling tips? Check out their Instagram at @weareverlife or shop the collection at www.wearever.online