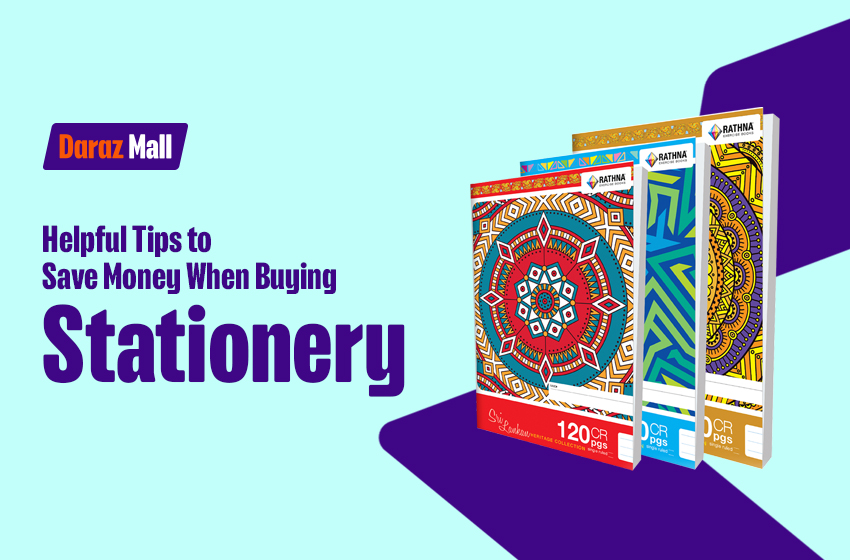 How to Buy Premium Stationery On a Budget
Are you wondering how to buy premium stationery without breaking the bank? Check our tips to save up when you buy stationery online.
Buying stationery items can be a fun and rewarding experience; however, it can also be expensive if you don't know how to shop smart. If you're looking to buy premium stationery on a budget, a few tips can help you find the best deals without sacrificing quality. Whether you're shopping for notebooks, pens, or office supplies, these tips can help you find the perfect stationary items without spending too much.
Buy Premium Stationery and Save Money
Tip 1 – Prepare in Advance and Purchase In Bulk
It's wise to plan ahead when purchasing stationery office supplies and buy in larger quantities. That's a more cost-effective approach and prevents you from having to make multiple trips to the stationery shop.
Predict the amount of stationery you might need for the upcoming six months to a year. Make a list of those items, and track your spending. If you have to buy similar stationery items the next year, you can use the same list for the same supplies the following year, saving yourself time and energy.
Tip 2 – Opt For Quality Over Quantity
When purchasing premium stationery, it is essential to invest in high-quality items. Avoid the least expensive option, as these products tend not to last. They turn out to be a waste of time and money. Spend some time reading the product descriptions and selecting ones that promise to last long
Additionally, opt for notebooks with robust covers that can withstand spills and everyday use. Buying quality products may be pricier initially, but you will save money in the long run when you don't have to buy replacements.
Tip 3 – First Shop Online
Shopping online allows you to quickly assess the prices of a multitude of products with just a tap. If you don't have a standard bookstore, look around before getting stuff from the stationery shop. Even if you have one, explore the different bargains out there before investing in your favorite cute stationery.
Tip 4 – Shop During Major Sales Campaigns
Look around to see if any stationery suppliers have sales events. You can get most of the stationery items at discounted prices during sales. Additionally, during these sales, you get special offers such as free shipping, installment payment options, and bank card offers. Therefore if you buy stationery in bulk during these sales campaigns, you can save up big time.
Stocking up on essential stationery doesn't have to cost an arm and a leg. As evident from all the tips we discussed, all you require is a bit of pre-planning. It's a smart way to save on stationery in the long run.
Pro Mate Premium Stationery Up To 30% Off
If you are shopping for stationery, check out the Pro Mate flagship store on Daraz Mall between the 4th and the 10th of March. You can get at least 30% off on your stationery purchases. Don't forget to collect discount vouchers and free shipping vouchers before you checkout. Also, grab a Flat 50% Off on photocopy papers, a FLAT 27% OFF on stationery bundles, and a FLAT 25% OFF on other products.