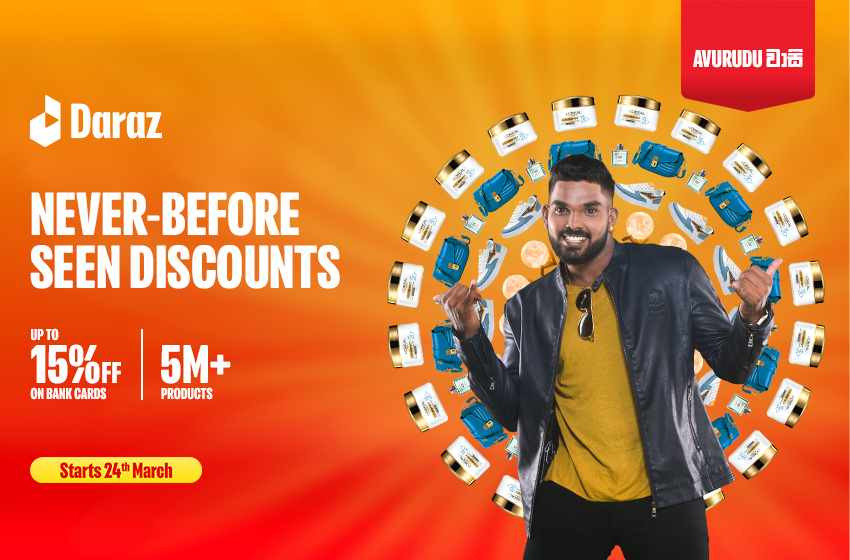 Avurudu Online Shopping Sri Lanka With Unbelievable Discounts
Are you ready to do online shopping Sri Lanka this Awurudu season? Shop for never-before-seen deals and discounts this Avurudu Season! The Daraz Avurudu Wasi Sale is back bigger and better! Get ready to steal the biggest bargains from over 5 million products on a single platform; the choices are unlimited! So join in and shop your heart out from the 24th of March Onwards!
Bank Card Discounts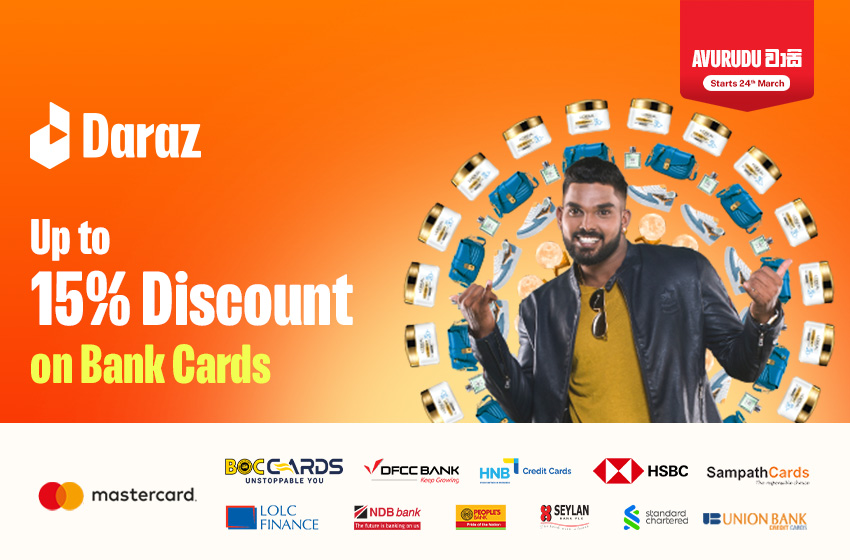 Avurudu is a time to go all-out shopping for everything you need to renew your lifestyle and plans. So, we can all use an additional discount to save more on our favourite items. Shop with your Bank cards during Daraz Avurudu Wasi and grab additional discounts.
Shop with your Mastercard Credit and Debit cards and grab a 15% discount on your total purchase.
Save 12% when you shop with credit cards from Bank of Ceylon, DFCC, Hatton National Bank, HSBC, LOLC Finance, NDB Bank, People's Bank, Sampath Bank, Seylan Bank, Standard Chartered Bank, and Union Bank.
Get 12% off when you shop with debit cards from the Bank of Ceylon, Hatton National Bank, NDB Bank, Sampath Bank, and Seylan Bank.
Instalment Plans
Don't postpone grabbing that phone or laptop of your dreams simply because they are pricey. You can pay in Easy Instalment Plans for up to 24 months with 0% interest. Instalment Payment plans are available for BOC, Commercial Bank, HNB, Sampath Bank, Standard Chartered Bank, Seylan Bank, and People's Bank.
Daraz Points Discounts
Now you can shop more and save more when you checkout using Daraz Points.
Top up 1000 Daraz points between the 17th and 23rd of March and earn an additional 100 points. Also, get a 5% discount on your total bill when you pay with Daraz Points during this period.
Top up 1000 Daraz points between the 24th and 30th of March and earn an additional 100 points. Also, you can grab a 15% discount on every Rs. 2000 purchase when you checkout your products using Daraz Points (Terms & Conditions Apply).
Voucher Discounts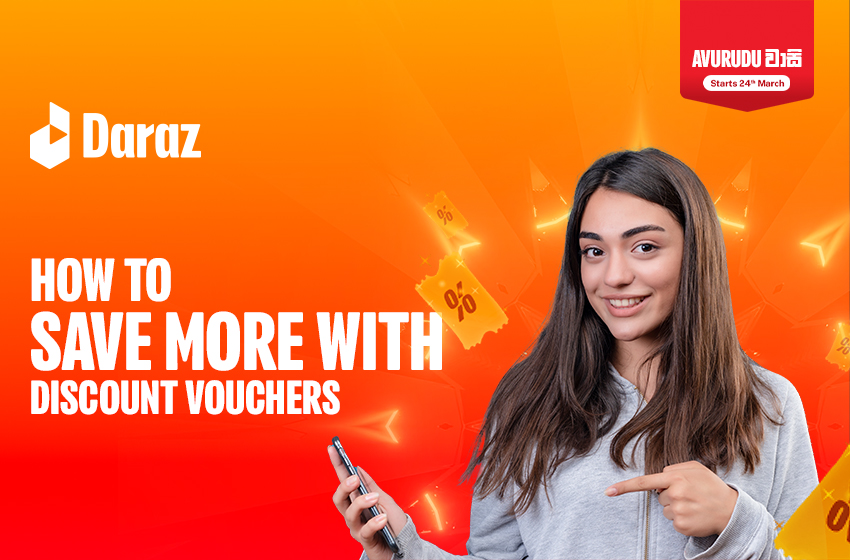 Do you know the best way to get savings on top of savings when you go online shopping Sri Lanka on Daraz? Collect Daraz vouchers to get big discounts when you checkout your favourite products. There are four different types of vouchers available on your Daraz App.
Daraz Vouchers – Discounts under specific item categories, such as fashion, lifestyle goods etc., that can be used sitewide.
Shipping Vouchers – Gives you discounts on shipping fees
Bank Vouchers – Vouchers issued by specific banks that allow you to get a discount when you shop with one of their bank cards.
Store Vouchers – Offered by the stores on the Daraz platform to get discounts when you shop for products from a specific store.
When you collect all of these vouchers and stack them together, you are able to obtain the best discount at the checkout when you purchase your favourite products. So don't forget to collect vouchers before you head to the checkout when you make purchases during Daraz Awurudu Wasi.
Daraz Gems Offer
Are you a member of the Daraz Club? We have exclusive offers on Daraz Gems during Awurudu Wasi
Shop from the 17th to the 23rd between 7 pm to 9 pm and get 1.5X Gems for every purchase. Shop during this period and get 10% off on a minimum order value of Rs. 3000.
Members of Daraz Club can shop from the 24th to the 30th between 7 pm to 9 pm and get 2X Gems for every purchase. Additionally, get Free Shipping when you order over Rs. 4000 (this excludes electronics).
Mega Deals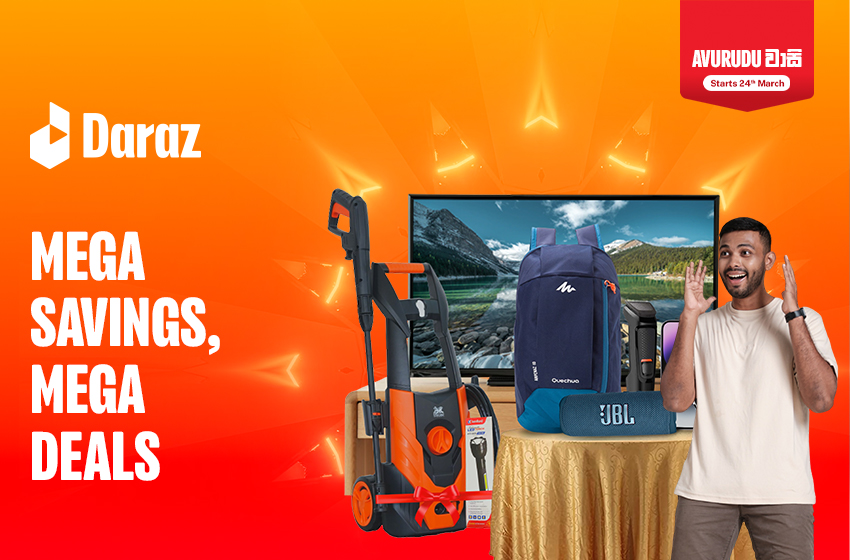 Shop from Mega Deals, and grab Mega Savings. Shop during Daraz Avurudu Wasi and get never before seen price drops on selected products from phones, electronics, home décor, health and beauty products and fashion items. Enjoy massive savings from Mega Deals during Avurudu Wasi.
Rs. 1 Game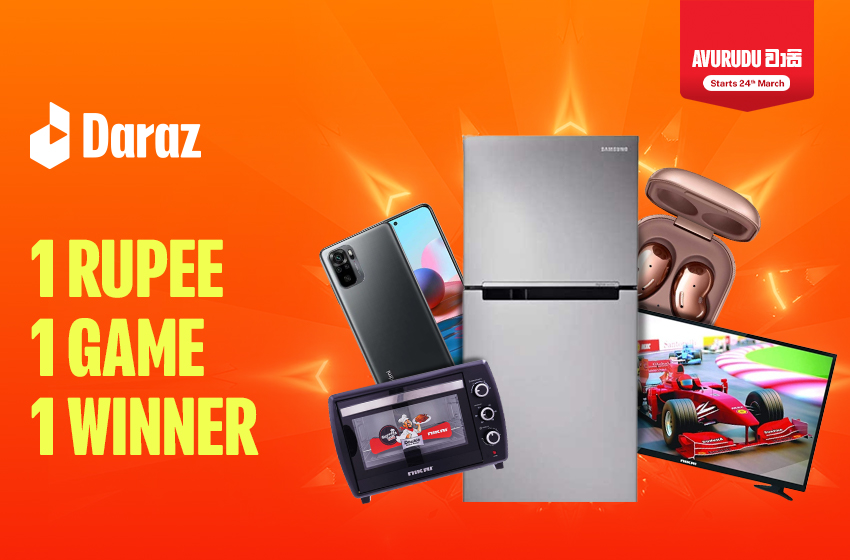 How would you like to win a pair of Samsung Galaxy earbuds, a Xiaomi Redmi 10 smartphone, or a valuable Samsung double-door refrigerator for just 1 Rupee? You read that right! Get on your Daraz App, play the 1 Rupee Game before and during Daraz Awurudu Wasi and win amazing prizes. Check out the 1 Rupee Game home page to see the products you can win.
All you have to do is get on your Daraz App, choose the product you want to win on the 1 Rupee Game Home Page, add it to your cart, and checkout using 1 Daraz Point. Please note that you must activate your Daraz Points to participate in this game. So, get on your Daraz App and activate Daraz Points now.
New User Discount
Are you shopping on the Daraz App for the first time? You can get 40% Off on your first purchase over Rs. 500 when you shop between the 14th of March and the 7th of April. Also, get free shipping when you shop over Rs. 2500 (T&C Apply).
Daraz Mart
Avurudu season is around the corner, and now would be a great time to order all necessary grocery essentials to prepare for the Avurudu feasts. Get on Daraz Mart and enjoy special discounts and Rs. 300 off Shipping (terms and conditions apply).
Daraz Mall Rush Hour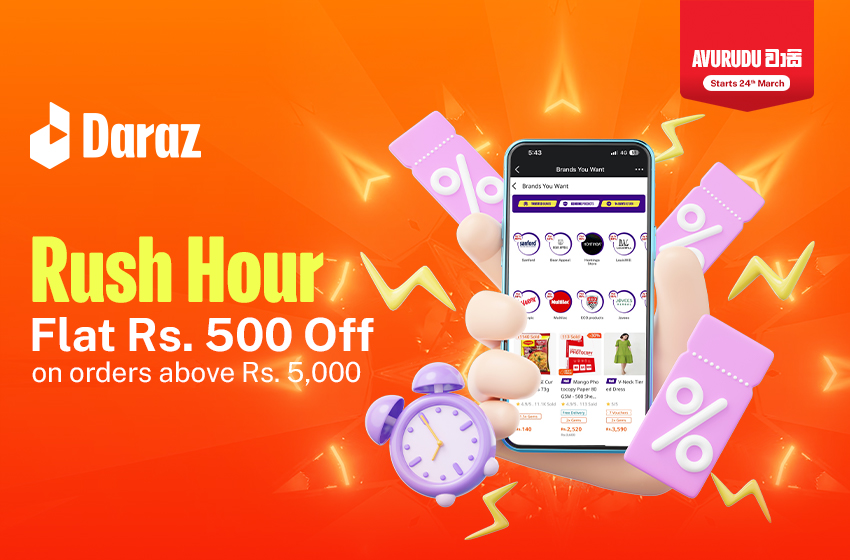 Most of your favourite brands are already on board for the biggest Awurudu Sale in Sri Lanka. Daraz Mall has more than 500 brands on board—100% authentic products, with Faster Delivery and a 14-day easy return policy.
Keep an eye out for Daraz Mall rush hour from 17th of March to 23rd of March and save 15% on every Rs. 5000 purchase of any Daraz Mall product.
Shop on Daraz Mall from the 24th of March to the 5th of April and save Rs. 500 on every Rs. 5000 purchase, Rs. 1000 on every Rs. 10000 purchase and Rs.2000 off on every purchase of Rs. 20,000 purchase.
Brand Partners for Daraz Awurudu Wasi
Shop with our brand partners and get amazing offers, discounts, bundle deals, free Shipping, and freebies.
Best Deals From The Best Brand
Shop with Baseus and get a FLAT 50% Off and Free Shipping
Shop on Dudao and get FLAT 30% Off and Free Shipping
Shop for your bedroom essentials from Celcius and get Flat 20% Off and Free Shipping
Shop on Daraz's Hemas flagship store and get Up To 20% Off, FreeShipping, Giveaways and Vouchers
Get your cosmetic essentials from Janet and save flat 10% Off and get Free Shipping.
Grab your stationery essentials from Pro Mate and get a minimum of 20% Off with Free Shipping
Shop for home essentials from Reckkit and get a flat 15% discount and Free Shipping
Get your footwear on DSI and save a flat 10% on your order, and get Free Shipping
Shop for electronics on Airsonic and get flat 10% Off, Free Shipping and discount vouchers
Upgrade your wardrobe with fashion from Spring & Summer and save 10% and get free Delivery
Get back into shape with Quantum Fitness by saving a minimum of 25% and getting Free Shipping
Glam up with Laveena Sarees and save 10% and get them delivered free
Get a minimum of 20% Off when you shop for bags from David Jones and get Free Delivery
Shop for your cosmetic needs from Viana Cosmetics and get a FLAT 20% Off
Diamond Partners
Unilever
Hemas
Dudao
Celcius
ProMate
Green Electric
Brown and Company
Janet
Mead Johnson
Platinum Partners
• MJN
• LuvEssense
• DSI
• Hemas Manufacturing
• Airsonic
• Metropolitan
• Spring & Summer
• Quantum Fitness
• Mobil Lubricants
• Amante
Gold Partners
Hunters
Concept Store
JUMP
Hafele
CBL
Laveena Sarees
Yoo Brands
SKMEI Store
David Jones
Baseus
Viana Cosmetics
Huawei
Maxxis
Category of The Day
Shop from the category of the day to steal the best deals between the 17th to 23rd of March.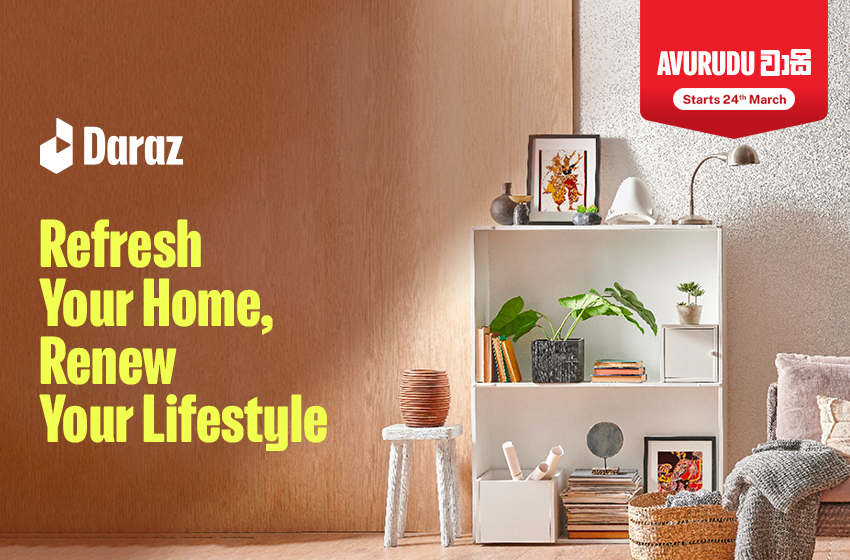 Are you planning to buy new home décor, furniture or electronic appliances this Awurudu season. Get up to 30% Off and Free Shipping when you shop from the following brands:
Celcius, Browns and Company, Airsonic, Metropolitan, Quantum Fitness, Concept Store, Hunters, Hafele, Baseus, and Huawei.
Daily Essentials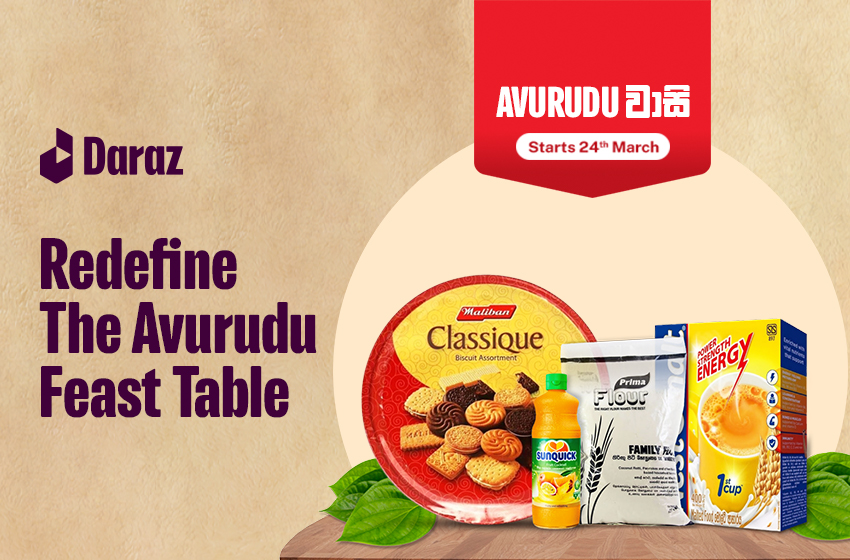 It's the time of the season to get started preparing Awurudu feasts in the kitchen. So, get on your Daraz App and catch some amazing deals on groceries and other essentials. Get up to 43% Off when you shop the brands below;
Iresha food, Alli, Pepsi, Fortune, Motha, Diva, Munchee, Maggi, and Dilmah
Look Your Best for Awurudu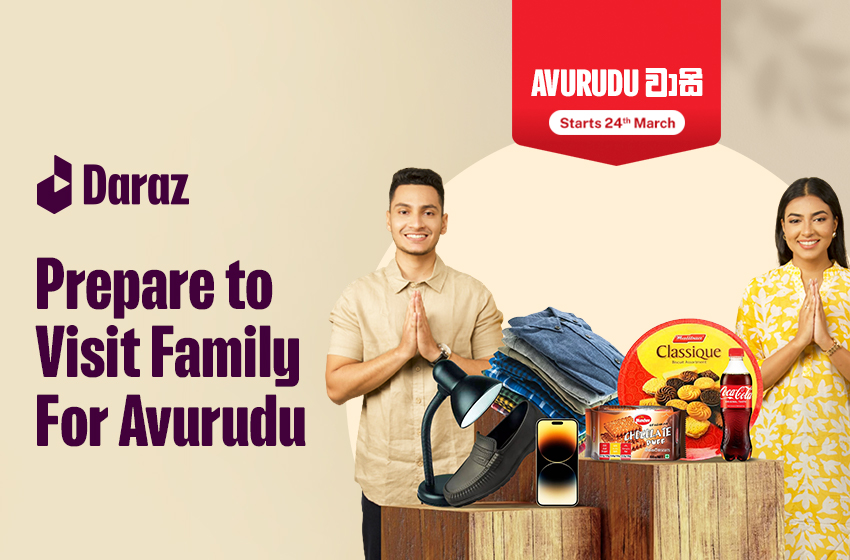 Tis' the time of the year to visit friends and family to get together and celebrate Awurudu. So shop during Daraz Awurudu Wasi and get your outfits, bags, shoes and accessories ready.
Get up to 15% Off from DSI, Spring & Summer and Amante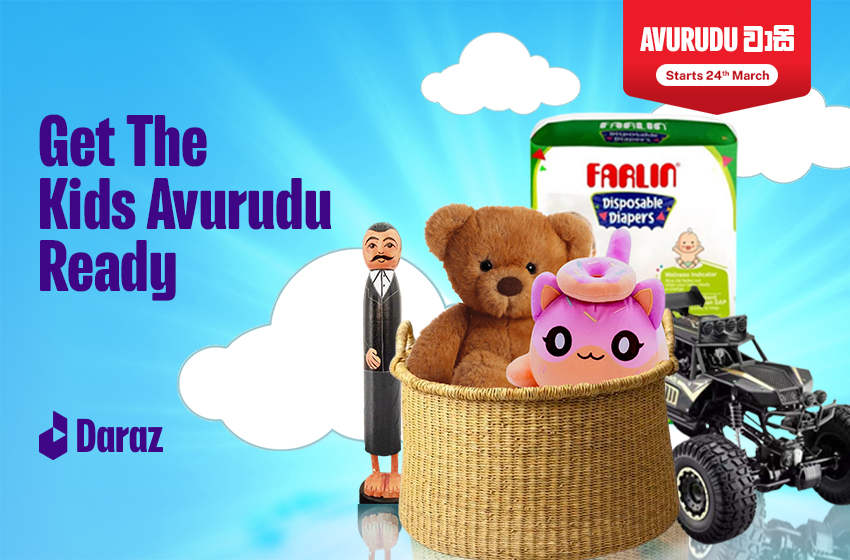 We have great news for parents of little kids. Shop during Awurudu Wasi and get up to 41% Off on mother and babycare products
Grab extraordinary deals and discounts from Marvel, Velona, Mead Jhonson, Cow & Gate, Panda Baby, Baby Cheramy, Kids Joy, Nestle and Pears Baby.
Ready to Grab the Biggest Deals on The Biggest Awurudu Sale?
If you haven't got the Daraz App on your mobile phone, Download the Daraz App now!
Follow your favourite brands in town.
Switch on your notifications and await the latest price drops, mega deals and flash sales
Add your favourite products to the cart
Save your Card for easy shopping
And Get Ready to Shop till you Drop!
Join online shopping Sri Lanka on your Daraz App starting today. Enjoy free shipping with secured payment methods and easy return facilities on all your favourite brands. So what are you waiting for? Get ready for Daraz Awurudu Wasi. Shop for never before seen discounts with Online shopping Sri Lanka. Happy Shopping!