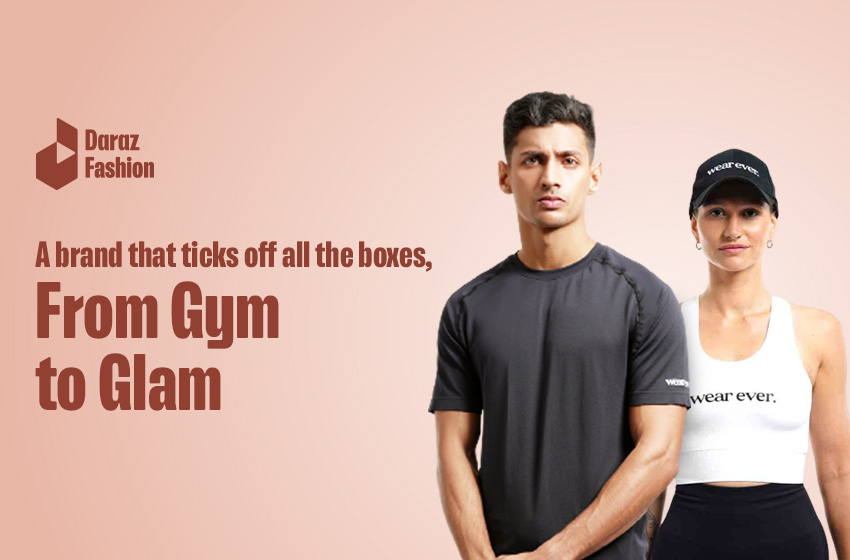 Features of High-Quality Activewear Brands
High-quality activewear brands have become an essential part of the wardrobe for many. This especially stands true for fitness enthusiasts, athletes, and fashion-conscious individuals alike.
The right activewear enhances performance and provides the comfort and durability required for intense workouts. In this blog post, we will explore the key factors to consider when choosing good quality activewear, with a particular focus on the renowned activewear brand, wear ever.
What Makes wear ever. One of the High-Quality Activewear Brands?
Perfect Fit
When selecting activewear, achieving the perfect fit is crucial. Wear ever. technical T-Shirts, sports shorts and sports bras allow freedom of movement without any restrictions. Perfectly fitted activewear enhances performance. Additionally, they also prevent discomfort and potential injuries. Look for sizes that provide a snug yet comfortable fit, accommodating your body's natural contours.
Uncompromised Comfort
Comfortable materials are another important consideration. Moisture-wicking fabrics, such as polyester blends or nylon, draw sweat away from the body, keeping you dry and comfortable during workouts. Wearever uses 100% nylon (for t-shirts) which is perfect for airflow and regulating body temperature. Furthermore, the material prevents overheating. Therefore, wear ever. athleisurewear contributes to your overall comfort during exercise.
Durability and Longevity
Activewear should be able to withstand rigorous workouts and frequent use. To ensure durability, wear ever. is one brand that pays special attention to the materials and construction during the manufacturing process. The reinforced stitching on the garments enhances the garment's strength and longevity.  It makes sure that their line of biker shorts, and technical t-shirts will last through numerous workouts. By investing in wear ever. activewear, you can enjoy the long-lasting performance without worrying about wear and tear.
Performance Enhancing Features
Many of the top-tier activewear brands integrate performance-enhancing features into their designs. Therefore, most of activewear garments by wear ever. incorporates ergonomic design elements to ensure a comfortable fit while supporting your body's movements.
Superb Fabric Quality
The quality of the fabric used in wear ever. athleisurewear play a significant role in making sure that the overall performance of their sports bras, and technical t-shirts is exceptional. They choose 100% Nylon which has moisture-wicking properties in their technical t-shirts. It will help to keep your body dry and comfortable by efficiently evaporating sweat.
The brand uses 90% Nylon and 10% Spandex for their women's biker shorts. It enhances breathability which is crucial for allowing airflow and regulating your body temperature. Stretchability and flexibility in the fabric are crucial for unrestricted movement during various exercises.
A Brand With Amazing Reviews
Before making a purchase, it's essential to research the brand's reputation and read customer reviews. Established activewear brands like wear ever. are often known for their commitment to quality and customer satisfaction. Therefore, you can have confidence in the wear ever. Activewear clothing's performance, durability, and overall value. Customer reviews can provide valuable insights into the fit, comfort, and longevity of specific activewear products, helping you make an informed decision.
Affordability
Many of the high-quality athleisure brands tend to break the bank. But, wear ever. is one of the more affordable activewear brands which offer the best quality at a reasonable price.
Investing in good quality activewear pays off in the long run, as it will support your fitness goals and ensure your comfort during workouts.
When exploring activewear brands, wear ever. stands out as a reliable choice because of all of the high-quality features they encompass. Their commitment to quality and customer satisfaction makes them a trusted option for fitness enthusiasts and athletes. To experience the benefits of high-quality activewear, we encourage you to explore the wear ever activewear collection. Check out the wear ever. store on Daraz for up to 50% Off this week.