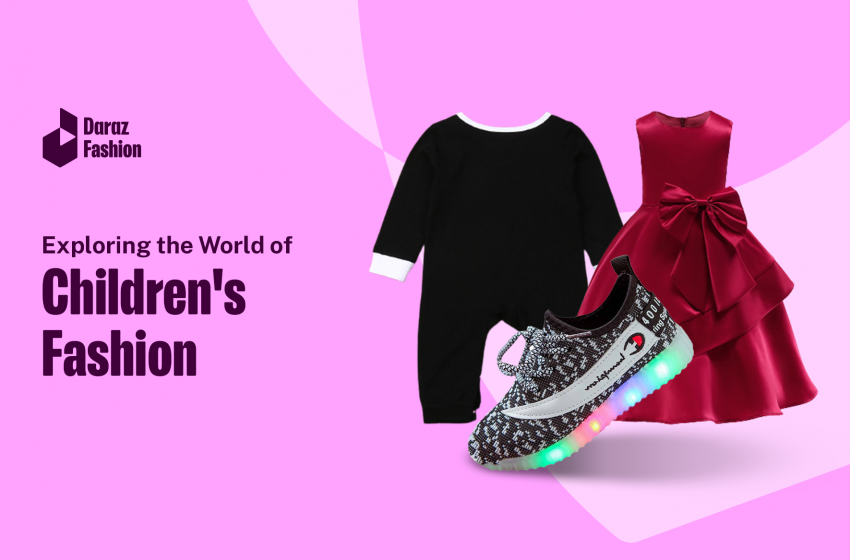 Childrenswear Trends 2023
Childrenswear trends 2023 is a whole different fashion category for our little ones. Let's explore the world of children's fashion together!
As a new mom or a mom with young children, you know that dressing up your little ones is a delightful experience. Children's fashion has come a long way, evolving with time to cater to the unique personalities and preferences of young ones. In this blog post, we will delve into the exciting world of Childrenswear trends in 2023, exploring the latest trends, styling tips, sustainable choices, and the popular kids' t-shirt trend for 2023.
Trending Clothes for Kids
Children's fashion trends are as vibrant and diverse as the little fashionistas themselves. For boys, the I Love Daddy/Mummy 2pcs set stands out as a popular choice. This charming ensemble includes a short-sleeve top and comfortable shorts, perfect for casual outings or playdates. Additionally, the newborn baby boys' gentleman romper bodysuit brings an element of sophistication to formal occasions, keeping your little prince looking dapper and adorable.
For girls, the kids' lace full-flared frock in a delightful dark blue color exudes elegance and grace. Its intricate lace details and flared silhouette make it an ideal pick for special events or parties. Another charming option is the party casual frock dress, which comes in a range of sizes and is perfect for bridesmaids or simply making a statement at gatherings.
Styling Tips for Kids' Clothing & Shoes
Styling kids' clothing according to Childrenswear trends 2023 can be a fun and creative experience. To ensure comfort and style go hand in hand, keep the following tips in mind:
Mix and Match: Embrace the freedom of mixing and matching different pieces to create unique outfits. Play with colors, patterns, and textures to add a touch of personality to your child's wardrobe.
Layering: Layering not only adds dimension to an outfit but also allows for flexibility in changing weather conditions. Combine t-shirts, shirts, jackets, and cardigans to create stylish and functional looks.
Accessorize: Accessories can instantly elevate an outfit. Consider adding cute headbands, hats, scarves, or statement jewelry to enhance your child's ensemble.
Balance Comfort and Style: While it's essential to keep your child looking adorable, comfort should never be compromised. Opt for soft, breathable fabrics that allow for free movement and play.
Sustainable Fashion for Kids
As responsible parents, making sustainable fashion choices for our little ones is crucial for the planet's well-being. Seek out brands that prioritize eco-friendly materials, ethical production practices, and fair labor standards. Look for clothing pieces like the top & bottom and onesies made from organic cotton, a sustainable and gentle fabric for delicate skin.
Incorporating sustainability into kids' fashion not only sets a positive example for the young generation but also contributes to a greener future for them to inherit.
2023 Trend in Kids' T-Shirts
T-shirts are a timeless wardrobe staple for kids. In 2023, the trendy casual wear kids' v-neck t-shirt has taken center stage. These v-neck tees offer a modern twist to traditional round-neck shirts, adding a touch of sophistication to casual outfits. Available in an array of colors and designs, these t-shirts make a versatile addition to your child's wardrobe, perfect for both play and everyday wear.
The world of children's fashion offers an array of exciting choices for moms to dress up their little ones in style. From trendy outfits and charming dresses to comfortable onesies and v-neck t-shirts, there's something for every occasion and personality.
As you explore children's fashion trends, remember to prioritize sustainability by opting for eco-friendly and ethical brands. Embrace the joy of styling your child's outfits with mix-and-match options, layers, and accessories that reflect their uniqueness.
With this guide to Childrenswear trends 2023, you're now equipped to curate a wardrobe that combines both comfort and style for your young fashion enthusiasts. Happy shopping and have fun creating adorable looks for your little darlings!