7 Types of Pants for Fashion Focus Ladies
Ola ladies, let's talk facts! We dress well, we match the outfit to the exact occasion. But is that enough? Our styles could be plain and let's face it rather dull and monotonous. So here's how you can knock off those ladies pants to boost that confidence a bit more.
Scroll down and keep on reading to know your way around one of the most important clothing categories: pants! (Kill all the birds with the few you own)
Let you lady parts sing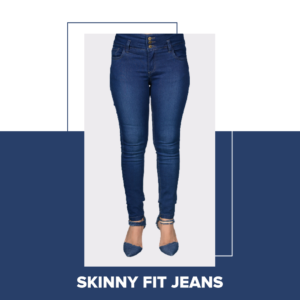 It's been said that no other style of women's pants will ever be as timeless, versatile and consistently stylish as skinny jeans.
Skinny jeans are available in a variety of different rises, washes with distressed details, rips, and repairs.
The right pair of women's skinny jeans can go a long way. Because you can wear the same pair with heels and a nice top on date night, or with a white t-shirt for brunch with the girls.
Say Ho!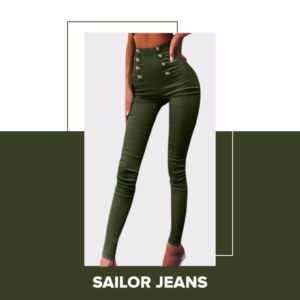 Sailor pants are a timeless trend, it's history is same as Bell bottom pants because it was introduced as a sailor outfit and was popular during the 1960s and 1970s.
These fashionista must have women's pants are high waist pants with decorative buttons on the waist and wide-legs. These pants draw people's attention above your natural waistline and make your legs look longer.
These pants are available in a variety of colors, materials and the best thing about sailor pants is we can style it to match any occasion.
Sleigh it Right Ladies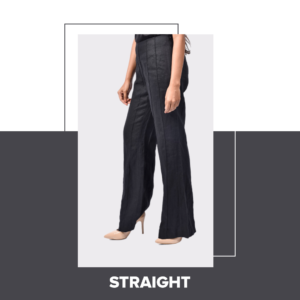 As the name implies, straight pants are pants that have a consistent leg width running down to the bottom.
Straight pants offer a comfortable, classic fit and are a popular cut for jeans today and they come in a variety of washes.
You never go out of Style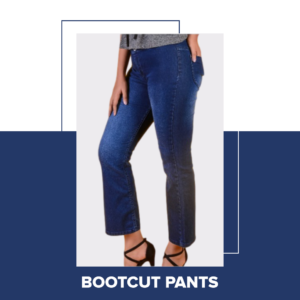 Never go out of style with a pair of good old Bootcut pants. Because it falls between skinny and flare or wide leg pants which means it's a style of two in one.
These pants are available in a variety of washes and can be worn as a formal wear by matching a blazer and heels or you can wear a fancy top with a dark lipstick to go for a girls' night out in no time.
Spell it D-I-S-C-O: Bell bottoms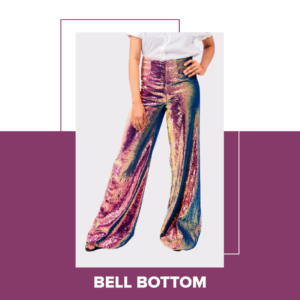 Bell bottoms, pants with legs that become wider below the knee were worn by sailors initially because the large legs allowed the pants to be easily rolled up out of the way for such messy jobs as washing the decks.
Later Bell bottoms became an extremely popular type of ladies pants during the 1960s to 1970s. Old is Gold they say!
This pant was paired mainly with the tie-dye shirts and platform boots by the Hippies and was notorious of the look.
For the Rhythm and the blues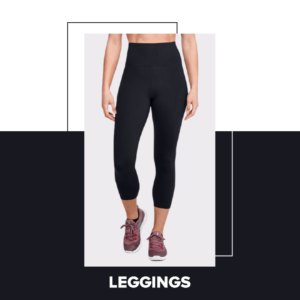 The fashion industry embraced the slim, stretchy pants such as leggings in the 1960s. Since then leggings are worn by ladies because they are not only comfortable but could also be paired with just about anything.
Leggings are also flattering on pretty much every girl. Because of the simple style, almost anyone could wear them. From skinny to curvy girls, leggings can make you look ten times better.
Country Road Feel Home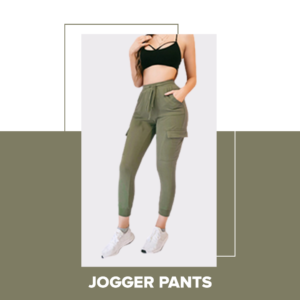 Joggers are usually made from a thin, lightweight material to deliver the comfort of leggings but with a roomier silhouette.
Joggers are ideal for travelling, for running errands. These comfy wear ons are available in different colors and depending on the material, even dressy enough for work and they also have pockets to help you out.
Fashion is all about experimenting!
Let your ladies pants sing your celebration in style. Own it and sleigh it until you possibly drop. Let us know what's your favorite type of pant and why.