6 Mobile Accessories to gift your partner this Valentines
Valentines is now just around the corner, and you know what that means. It's time to go shopping for the perfect gift for your partner. This year, we're bringing you curated articles to find gifts to perfectly match your loved ones interests. And As they all say, a man's smartphone is his second best love. And as frustrating as it may sometimes be, this month is all about embracing love. So let's take a look at 6 Mobile Accessories to gift your Partner this Valentines Day.
Mounted Phone Holder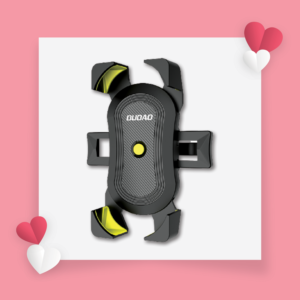 We can all agree that one of our biggest inconveniences when it comes to using your phone and multitasking, is placing it somewhere accessible. This Mounted Phone holder, ideally fit for a bicycle is one of the most useful Mobile Accessories, especially if your man is a fitness freak. Exercising with your phone in your pocket always results in Sweaty screens, discomfort in your pocket and worse, entangling your headset. Now he can use it to shuffle playlists, answer calls, listen to podcasts and never worry about it slipping or falling!
Wireless Ear Buds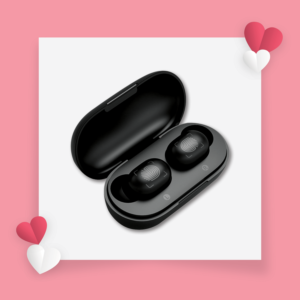 Definitely one of the top most Mobile Accessories worth spending for are these Haylou Wireless Ear buds. These Bluetooth headphones have a standby time of 18 hours. And not to mention, can go up to 5 hours on a single charge. Perfectly designed to meet the requirements of a regular day. He can answer calls and blast music at his convenience and on the go. If you're looking for a laidback, relaxing Valentines gift, this is the one.
Smartphone Power Bank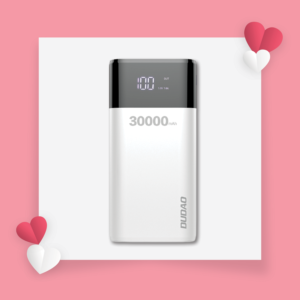 A Lifesaver on any given day are Power banks. Your Partner will never have to worry about a dead phone in the middle of his day. This gadget is small, lightweight and portable. Has Over-current protection, temperature control, short circuit protection and PTC protective circuits for the cell to ensure the charging safety. If you want a power bank, this one's a bestseller and you want to order it now!
Wireless Charger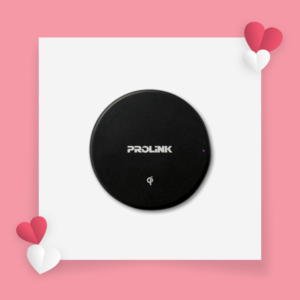 A gadget that has drastically risen into popularity, are wireless chargers. Like Bluetooth headphones, wireless chargers are the wire and tangle free way to keep your phone battery up. Super convenient, and work on smartphones from various brands. Your man doesn't have to worry about losing cables no more. This Wireless Charger is his new best friend.
Bluetooth Camera Controller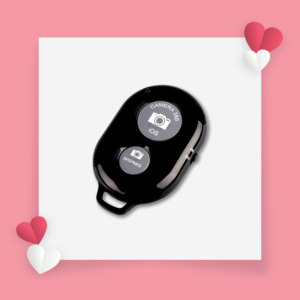 These are one of the Mobile Accessories that you might love as much as your partner does. A Bluetooth Camera Controller is the perfect gadget those gram' worthy smooch selfies. Don't have to wait for the self-timer or risk self taken blurry pictures. Place your phone in your desired spot, hold onto the controller and snap as many for as long as you want! This Valentines Day, get that perfect shot and be the ultimate #couplegoals.
Mi Band Watch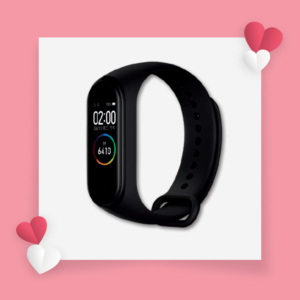 A man can never have too many watches. But don't let him hear you say that! Smartwatches are now booming and Mi Band is taking over the market. This is another one of the Mobile Accessories for your gym-lovin' man. This watch comes with 6 workout modes and all the health monitoring features a watch can handle. Waterproof and a thin, classy band so it's lightweight on the wrist. The perfect addition to his collection, get your hands on it now!

Purchase all these Mobile Accessories and more for your partner this Valentines on Darazmall at Daraz's Valentines Day sale, live from the 2nd to 9th of February. Your favorite brands are going upto 70% with all the unlimited love for you and your close ones. You Don't want to miss out. Download the Daraz App now!