Bed and Bath essentials you Need this Avurudu!
There is no fixed formula to designing the perfect bedroom. Leaving interior aside, what really makes a bedroom perfect to your standards is adding ornaments and sentimental pieces to instill a homely feel. But what tops it off is having your most basic essentials. From fresh bed sheets to soft duvets, it's the little insignificant things that you may overlook that add the most comfort to your space. And there's no time like Avurudu to outdo yourself and give your room a whole new makeover. We've rounded up 5 Must-have Bed and Bath essentials you need to give your bedspace the sophisticated upgrade it needs this festive season
Bed Sheets
Insomnia what?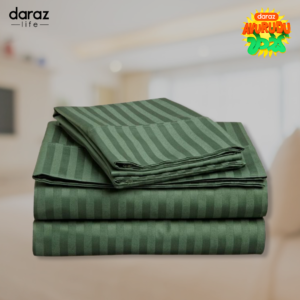 When purchasing bedsheets, fiber content is the first thing you want to look at. 100% cotton is always the best go-to because not only is it affordable, but also super durable. If you're on the lookout for a more premium feel then egyptian cotton bed sheets are your perfect choice and you can find a range of egyptian cotton bed sheets available at the Bedsheet Factory. 
 Always look for colors based on the aesthetic you want for your bedroom. For a neutral setting, greys and whites are always your best option. For a more vibrant, plush layout then go for your brights, reds, oranges, yellows, the works.
Pillows
Dreams of Kokis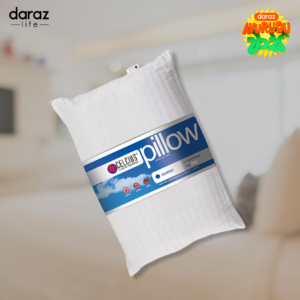 Shopping for these, shouldn't be a pain in the neck ( literally). We sleep for almost a 1/3rd of our lives and how we sleep definitely affects the other 2/3rds, so a good pillow is probably one of the most important Bed and Bath essentials you need to look at when styling your bedroom. If you didn't already know, different kinds of sleepers need different kinds of pillows to keep their body aligned and keep the pains away. If you're a ;
Back sleeper – Opt for pillows with a medium thickness in between to keep your neck aligned 
Stomach Sleepers – A soft, thinner pillow is recommended to keep their neck in a neutral position
Side Sleepers – Thick and firm only! ( That's what she said ) to keep their ears in line with their shoulders. 
If you're a caterpillar – If you switch positions throughout the night, then a plush pillow that can be moved around is your best bet 
Pillow Cases
No Pillow talk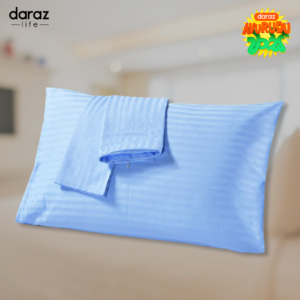 These go hand in hand with pillows. A good set of pillows, definitely needs a good set of pillow cases. One again, like bed sheets, cotton and linen come highly recommended. Not only are they super comfortable and luxurious, but they wash super easily and stay that way for a long, long time. However, do keep in mind fabrics that are particularly comfortable to you and your individual sleeping arrangement and also the setting of your room.
Once again, keep a lookout for patterns and colors that fully complement the look and feel of the aesthetic you're keeping in your space. Grey and White for neutrals and of course, Orange and reds for the brighter options. 
Duvets
where luxury meets sleep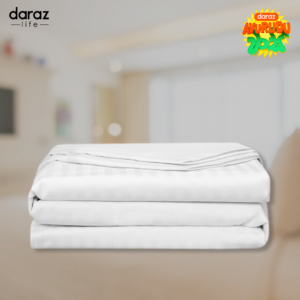 When you spend a 1/3rd of your life in one space, it makes sense to make investments to ensure you sleep soundlessly throughout the night and keep the insomnia to a minimum. Duvets are a must-have in Bed and Bath essentials if you're someone who enjoys a colder atmosphere when you sleep but want that extra warmth. There are two types of filling when it comes to duvets: natural and synthetic. Opt for a synthetic duvet if you suffer from allergies, while natural duvets are lighter but still equally as warm.
Natural duvets are your softer and more cost effective option whilst feather filled are fluffier, more luxurious and naturally a more expensive purchase. Your comfort matters most, so if you're splurging, then feather filled duvets are your go to!
Baby Bed sheets
Shhh! he's sleeping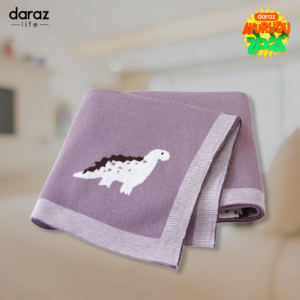 Baby Bedsheets are a part of Bed and Bath essentials that need an added consideration before making a final purchase. Whether you're planning an elaborate nursery or simply putting a crib in your bedroom, shopping for miniature sheets can be fun. After all, this is where your baby will be spending a lot of time—especially in the beginning. Most crib sheets have fitted corners to keep them secure. They're made of fabrics that include woven cottons, cotton blends, and lightweight flannel. Three should get you off to a good start.
As tempting as it is, to shop the gorgeous sets you see on magazines, a lot of fabrics can simply be harmful for your baby and your best option is going for your basic fabrics that have proven to be safe and comfortable. 
To shop all the Bed and Bath essentials for your family and yourself, keep a lookout for the Daraz Avurudu Wasi Sale that goes live on the 25th of March. Bringing you over 3 million products with upto 75% OFF and of course, the best deals on all your favorite brands. On Bed and Bath products in particular, you can also get upto 50% OFF and Free shipping deals. Its a sale you don't want to miss out on. Get ready to have Child like Fun this Avurudu with the Daraz Avurudu Wasi sale. Download the app, turn on your push notifications and get ready to shop till you drop!