Revamp Your Home this Avurudu With These Decor Pieces!
This Avurudu is bound to be a blast. The music, guests, food, parties ( safely ) are all the best part about this occasion. It's also the best time for you to look at restyling your home. I mean it's only right that with the New year, you give your house a New look. And luckily, daraz.lk has everything you need to give your home a show stopping makeover. Lets take a look at the Top 6 Decor Pieces we have for you to purchase to create your dream home!
Wall Stickers
Whitish Walls to Wonder Walls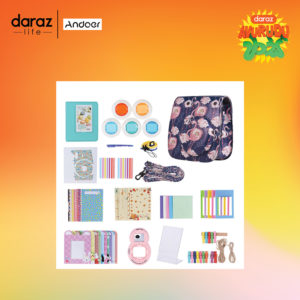 Since most of us are home-bound these days, this would be an excellent opportunity to emanate your artistic side and add a touch of color and design to your bare-naked walls. Wall stickers are a great option in Decor Pieces to decorate rooms without spending heaps of money on a professional.
Bring your child's imagination alive and turn their rooms into a magical forest or garden by decorating their room walls with butterfly and forest animal stickers. You can add a floral touch to your space with a combination of flowery and leafy tree wall stickers. Create an indoor universe with Radium stars and planet stickers, then watch your little one's eyes light up when you shut off the room lights.
The sky is the limit when you start getting creative with wall stickers.
Wall Lamps
Little Light Can Make a Big Difference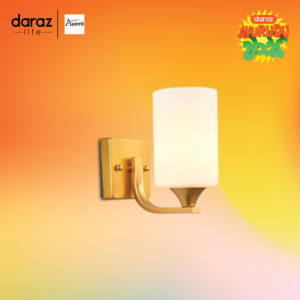 A wall lamp can instantly bring more attraction and appeal to any room. There are various sizes and styles, from vanity lights to wall sconces you can choose from to compliment your interior décor. They don't always have to be high-end and expensive. You can certainly find more affordable and attractive options in the marketplace. You can also combine and match your wall lamps with the other overhead lighting and wall lighting to create an elegant atmosphere. A wall lamp is a long-lasting and excellent addition in Decor Pieces to every household.
Solar Lights
Powered By The Sun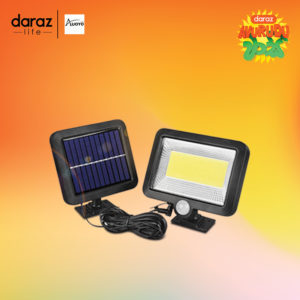 The use of solar power is all the rage at present. It has hit the pinnacle of popularity for obvious reasons, some being solar power is a renewable energy source, abundant availability, cost-effectiveness, and eco-friendliness. There are so many quality solar lights available in the market that are pretty affordable.
Solar lights are perfect to light the streets, garden and use in the outdoors. Some even come with a motion sensor allowing you to use them for security purposes. Others you can activate anytime you desire using a remote. The benefits of solar lights are numerous; therefore, purchasing and incorporating them in your garden or outdoor area is definitely a worthwhile investment.
LED lights
 Let There Be Light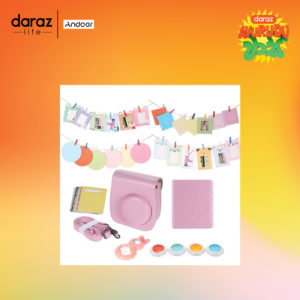 Need a little light during the night? Add more lighting in your home and garden and reduce your monthly electricity bill by using LED Lights. Switching to LED has a bunch of advantages. Along with the benefit of a long life, they are proven to reduce energy consumption while emitting a bright light.
LED lights emit much less temperature than other types of light bulbs, and they have gained a widespread reputation for their durability. Various LED lights are available in the market, from string lights to decorative lamp lights and strip lights. They are excellent gifts for holidays and other occasions.
Wall Photo Frames
Get Frame Smart With Photo Frames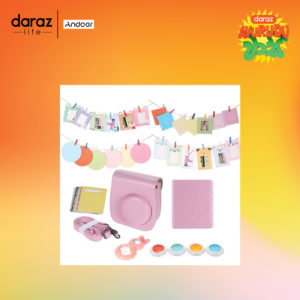 What better way to reminisce the memories of your life than display them around your home? Your photos indeed hold the most value, but it is equally important to display them creatively with style and sophistication. You can mix and match your family photos or pictures you snapped with your friends and create a feature wall by assembling a set of photo frames onto one spot in your room or living room.
Displaying your photos in 3D Acrylic Wall Stickers Photo Frames is another creative way to decorate your TV background, bedroom, or study. With the range of available photo frames in the market, the options and ideas to get creative are limitless.  
Garden Lights
Let the Light Guide Your Way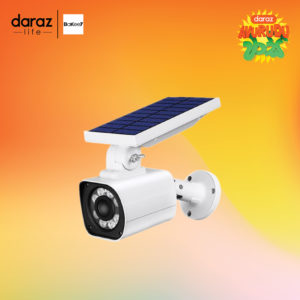 The best way to ensure that your home is secure is by uniformly placing the lights around the dark area of the garden. You can choose from many lights, such as Outdoor Garden Solar Powered Light With Sensor, LED Courtyard Fence Garden Lamp, or Outdoor Waterproof LED Solar Ball Light, saving energy and cost.
Most houses have some kind of decorative fixture at the entrance or in the garage area. The Lumi Party 6LED Outdoor Solar-powered Fence Lamp Garden Landscape Light can give a decorative touch and serve the purpose of lighting the area. Illuminate your garden with brightness using an array of garden lights.
To shop all the Decor Pieces featured above from all your favorite brands, tune in to the Daraz Avurudu Wasi Sale starting from the 25th of March where you can get upto 60% OFF on Furniture & Decor and More! Download the Daraz app, turn your push notifications on and get ready to shop till you drop!