Get your Home Avu-ready in 10 minutes with these Cleaning Products!
Do you have all the products you need to tackle any mess that comes your way? Whether you're moving to a new home or just trying to tidy up in time for Avurudu. These essential Cleaning Products are a must-have for taking on stains, spills, dirt, grime, grease, and more.
Having the right tools is a necessity for keeping your home clean and for making the job as easy as it can possibly be. (Something we know too well if you've ever tried to clean up a mess without having the right cleaning products.) And while there's no one magical tool that can do it all. These essentials will ensure that when messes do happen (and they always do) you'll be covered!
Broom
Sweep It All Away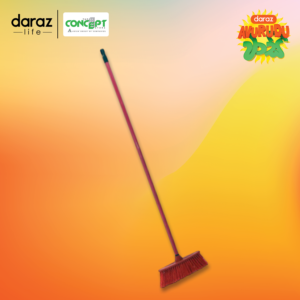 What makes a routine cleaning work? The equipment you use to clean the place. After dusting, the next logical thing on the spring cleaning list would be to sweep the area. If you have a lot of dust in the house or fur babies who shed hair all over the place, then a worn-out broom would be the worse predicament you face during the cleaning. Therefore upgrading your broom to a quality heavy-duty broom will be a decision you will not regret.
A range of brooms in the market comes with different types of bristles. Varying from plastic to hair and other synthetic material. If you are buying a synthetic broom, make sure that it has enough rows of synthetic bristles to capture the dust particles in every nook and cranny. If you have an enormous cleaning area, you can always depend on a manual Rotating floor sweeper for quick and easy cleaning.
Whatever that gets the job done right is worth it.
Mops
To Mop or Not to Mop…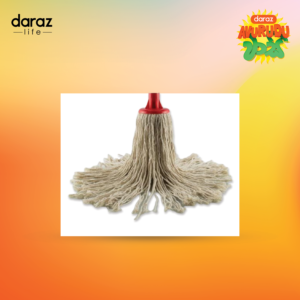 After you get that dust off the floor, you wonder whether your floor requires an additional cleaning touch, which comes to the topic of mopping the floor. If you have pets and kids in your household, you will most likely have to clean the floor. At this point of cleaning, you have to decide what type of mop will get the job done in the fastest and easiest possible manner—also, whether or not to use a disinfectant in the process.
There are several options available in the market depending on your requirement and budget. High water absorbency and retention are critical when you are searching for the perfect mop. If you are looking for a cheaper mop that gets rid of the dirt stains, you can always go for an old-school feather mop. However, mops have evolved since the good old days, and now there are spin mops and mops with removable and washable microfiber clothing, which guarantee to get a job well done.
Steam Mops 
Blow Some Steam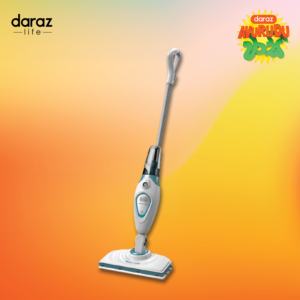 As we are still on the topic of mopping, we cannot forget about all available options out there. Some floor surfaces that require deep cleaning might need a high-tech steam mop. A few things to consider when choosing a steam mop are the size, cost, and the size of the water tank. A flexible head is a great feature for these mops if you want it to reach the corners of your room.
There are many options available in the market, but it is always best to go with a trusted brand like Black & Decker, one of the most reliable brands available.
Tile Cleaners
Aim For a Perfect Clean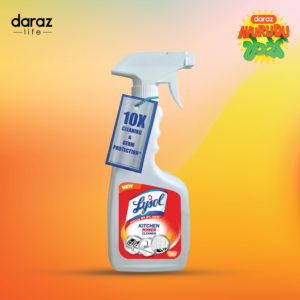 You might require many other Cleaning Products during the process of cleaning. Like a sofa cleaner, or a glass cleaner, to make your living space look spick and span.
Tiles are usually the easiest to clean compared to other surfaces. When we discuss cleaning, tile cleaners cannot be left undiscussed. A good tile cleaner that gets the job done leaves your tiles looking sharp, sparkly, and protected. You can also opt for a multi-purpose cleaner like the Eco Clean Multi-Purpose cleaner, but it is preferable that you use a tile specifically to clean tiles.
Something to keep in mind when you are cleaning the tiles is to clean the grout between the tiles. Your tiles may look sparkly clean, but if the grout looks dingy, then it affects the look of your entire floor.
Ironing Board
Smoothen Those Wrinkles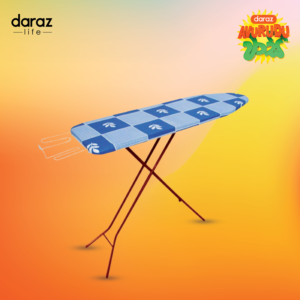 Laundry is an essential part of any cleaning day. Once you wash your clothes, the iron is your life-saver if you want to appear looking presentable in public. The ironing board is equally important to make your ironing experience as hassle-free as possible.
A few things to consider when you invest in an ironing board are; find an ironing board of flexible height, it needs to have an iron holder, the cover has to be durable, and the design has to be sturdy and stable. You can find multiple ironing boards at Daraz of different sizes, and material that suits your liking and requirement.
To purchase all these Cleaning Products and more at the best prices, shop at the Daraz Avurudu Wasi Sale live on daraz.lk. You can get up to 50% OFF on the Cleaning range and up to 75% OFF on all your favorite brands! Download the app and get shopping!