Look your Best this Avurudu with these Products!
Skin care regimen. Beauty routine. Getting dolled up. Call it what you want to call it; how you treat your face matters. The products you use–and don't use–drastically affect what your skin will look like down the road. I know many young people maintain an "I'm invincible"  mentality that thwarts the inclination to take preventative measures. But this Avurudu, that's bound to change.
Long nights prepping in the kitchen and dolling up your face for family occasions is bound to take a toll on your skin. Here we have compiled a list of Health & Beauty essentials you need to keep your skin runway ready this Avurudu Season!
Vanity mirror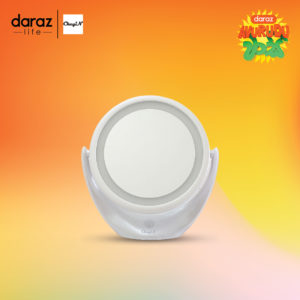 It's easy to overlook a mirror. After all, when we look at one, we see a reflection of so many other things before we even see the mirror itself. But a good mirror is an essential component to many rooms, especially your bathroom and vanity. To create a balanced look, think about the size of your mirror relative to that of your vanity. Also think about the space that it occupies if it lies on the table to ensure you have the necessary space to store your makeup and other accessories. This little pan sized one is ideal for a simple vanity glam!
Beauty Blender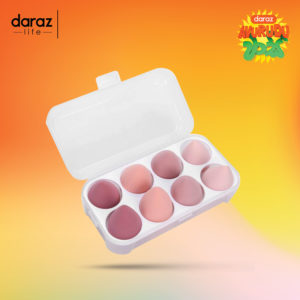 Beauty blender is a sponge that's used to blend foundation, concealer, bb cream or simply any makeup product to your skin. Some makeup artists believe beauty blender gives a more pore-less finish with a smooth natural glow. These can also be directly used with the product or it can be used as a 3-step process: wet, squeeze and bounce. You can also use the 3-step process is the method to get the best out of a beauty blender with less make up waste. These products come in various sizes and can be usually used for 3-6 months. Experts recommend wash the beauty blender after every use.
Nail Polish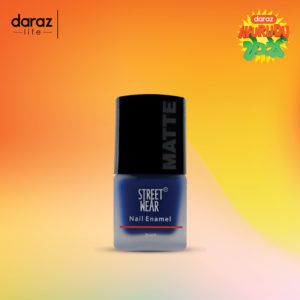 Who doesn't love a good manicure to kick off the new year. A good fresh coat of Nail polish is bound to make you feel like you can take on the world. You can also opt for your more brighter color options this Avurudu to really enhance your ensemble. Furthermore, Look for bright oranges and sunshine yellows are the best place to start. Streetwear offers a range of options ranging from an array of stellar colors and the option of gloss or matte. I mean, what more do you need?
Brush Sets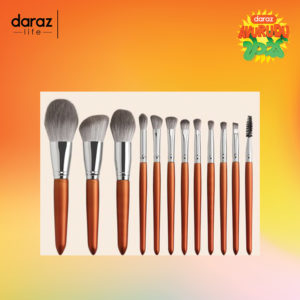 Covid has really stressed the importance of using exceptionally clean products on your face. They also come in natural, synthetic or blended, brush bristles should always feel soft and smooth. Certain brushes shapes will feel firmer, but should never feel stiff. In this case, this 12 piece brush set is the ideal for you this Avurudu. It contains all the elements required to complete your makeup look in one go. Add to your cart now!
Fake Eyelashes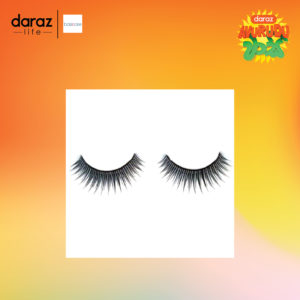 What better products to enhance your look than elegant, longer lashes. Fake lashes have become immensely popular over recent years, giving your makeup look the exact glam it needs. They also enhance your no makeup- look or your full face glam with fake lashes and watch how it accentuates and elongates your eyes, truly working it's magic. Not to mention, the glue is hassle free and super easy to fix on!
Shop for all your essential health & beauty Products this Avurudu with Daraz! Get the best deals and discounts this Avurudu when you shop and stand a chance to win exciting prizes! Don't miss out. DOwnload the Daraz app now!