Snap your way with these 6 must-have Cameras
Everyone these days has a camera on their phone or smartwatch, but capturing professional photos and videos still requires a high-quality camera. The best camera for creative photography enthusiasts must be able to do several tasks at once. It has to be a significant step up in quality from a smartphone; after all, why spend money on Cameras when you already have a good one in your pocket?
These factors are important for a decent camera to outperform a smartphone, making it a perfect tool for a professional to carry around with them.  However, a few other things to consider are the budget, what or where you want to shoot, and the value for money.
The top picks on this list have been chosen because it provides something exclusive. It may be top-of-the-line efficiency, superb handling, or simply exceptional value for money. Every camera featured reflects something unique, from stills-focused pro models to the ultimate on-the-go adventure shoot options.
Canon EOS M50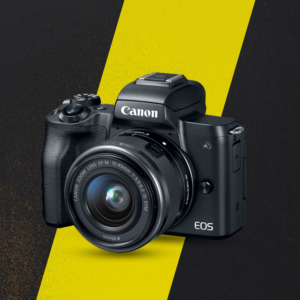 This is one of the best additions to the Canon EOS M series. This is one of the most user-friendly and technologically innovative mirrorless Canon Cameras to date. The EOS M50 is Canon's first mirrorless camera with 4K movie capabilities, a Vari-Angle touchscreen, and Canon's newest DIGIC 8 picture processor, making it ideal for today's adventurous explorers.
This canon camera is ideal for experienced mobile phone and digital camera photographers striving to improve their photography skills.
The Canon EOS M50 is packed with advanced technologies that distils DSLR camera quality into a lightweight design. . The camera's Dual Pixel CMOS AF speed allows photographers to capture sharp, high-resolution photographs and Full HD videos with stunning depth of field flexibility for sharp objects and subtle backgrounds, engaging a super-fast and sensitive autofocus system.
This camera is an excellent buy if you are looking to do justice to your stories on the go.
GoPro Hero 9 Black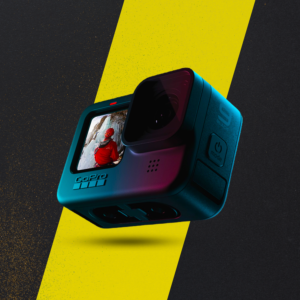 Just a year after launching the GoPro hero 8 action camera, GoPro introduced their GoPro HERO 9 Black model. It boasts a set of premium features such as live streaming, HindSight, and Webcam mode. And when you thought that was the total package, consider the added HyperSmooth 3.0, waterproof exterior and interior, 30% more battery, and built-in mounting. This camera is the perfect companion to join you in your toughest adventures. 
The new Hindsight function is developed to ensure that you never miss another significant moment ever again. This innovative new feature records video for 30 seconds before pressing the record button. Imagine you want to capture your friend surfing to catch a monster wave; as they jump on the wave, you can click record, and the HindSight will capture the footage 30 seconds before you hit record and everything after, up until you press stop.
The Hero9 features a 20 MP sensor that can capture 5K video and 20MP images. It also features a new front screen with a live preview for simple framing and a regular but upgraded rear touch screen with touch zoom for quick and accurate control.
It also enables the attachment of other GoPro tools and accessories to simplify your adventurous lifestyle while capturing the best of the experiences. All these key features make this a top-notch pick for the daring adventurers on the go.
Nikon D3500 Camera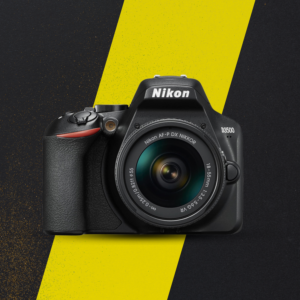 Nikon is still the top-dog in the DSLR camera manufacturing companies. The Nikon D3500 is one of the compact, most easy-to-use cameras of the range of cameras introduced by Nikon. This is perfect for any level of photography proficiency, from beginners to pro. 
This camera allows for the stunning capturing of a wide range of scenes. With a 24.2-megapixel effective pixel count and a Nikon DX-format CMOS sensor with no optical low-pass filter, the D3500 can capture photographs that benefit from the NIKKOR lenses' superior resolving power.
Though simple in design, this is a great device to unleash one's creativity. The camera allows for stunning hand-held capturing of dimly lit indoor scenes and night landscapes.
The SnapBridge app and Bluetooth technology allow the continuous connection and super-fast shot transfer between the camera and your smart devices, allowing you to share your moments on social media as you embrace the action.
Sony Alpha a7S III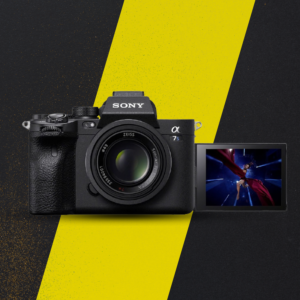 This camera features a sophisticated 12.1MP Exmor R BSI CMOS sensor and an upgraded BIONZ XR image processor for better noise reduction, more extensive dynamic range, and quicker readout speeds.
The AF of Sony a7iii covers the majority of the picture with intelligent tracking and on-sensor phase detection. In combination with high-quality E-mount lenses, every bit o your focused image can be captured into a frame. This camera is a real treat for nature enthusiasts who enjoy wildlife photography. 
EKEN H5s Plus Action Camera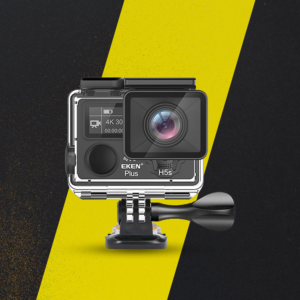 The  EKEN H5s Plus 4K waterproof video camera is the real deal when it comes to capturing your incredible adventures. It is the perfect companion to join you to witness and record activities. Surfing, ice skiing,  diving, cycling, snorkeling, and a whole lot more.
You can also get an action camera tripod, waterproof camera case, mount accessories, and wireless remote control. It can also be used as a helmet camera with these attachments. Go ahead and take pictures of everything your heart desires! Snap it like you're a real pro!
Andoer Mini Digital Camera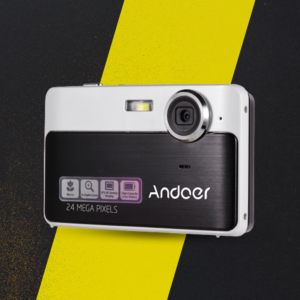 Finally, if you are looking to work with simple Cameras that pretty much takes care of your basic photography needs, Andoer Portable Mini Digital Camera might interest you.
The camera combines 24 megapixels image resolution along with 1080P video resolution. It consists of a built-in microphone for audio recording. Although this is a simple digital camera, it contains powerful features. 3X digital zoom, and continuous shooting, impressive for a budget-friendly camera.
We live in exciting times and, therefore, must never underestimate the convenience and ability to capture the magic of the moment through a professional camera lens. They will most certainly enable you to keep telling your stories in more creative and exciting ways. Shop for these Cameras on Daraz.lk at the best prices available to you across Sri Lanka.