Style your Bed with Daraz – Bedding Tips you need!
There's nothing we love more than a good makeover. And we already know, a comfortable bedroom is the secret sauce to a happy life. There's no exceptional products that make your bedroom perfect, it's about finding the right elements to compliment your style. That's when your bedroom truly feels like your safe space. Luckily for you, Daraz has all the Bedding Tips you need to transform your bedroom into your happy place.
Pillows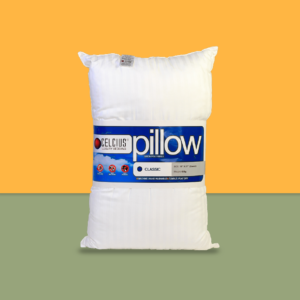 This is probably the most important product in your bedroom. After all, the right pillows determine how well you sleep. And when you sleep for almost a quarter of your whole life, it goes without saying that you need to be at your most comfortable when doing so. And looking for the right pillows shouldn't be a pain in the neck ( literally). Shop this month on Daraz on the "Million Desires" campaign from all your favorite sleep stores, Celcius, Halycon and more are here to offer you the best deals to ensure that you get your money's worth and the best sleep possible. You don't want to miss out!
Bedsheets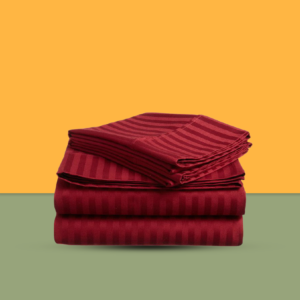 Bedsheets are on the top list of Bedding tips to look at when shopping for your bedroom. And both color and feel are incredibly important to get the bedsheets that compliment your room perfectly. You have a range of options to explore in terms of block colors, patterns, and of course classic white bedsheets. They give your room a neutral setting if you have decorative walls or if you opted for nude, plain shades, they blend in well. 
Bedspread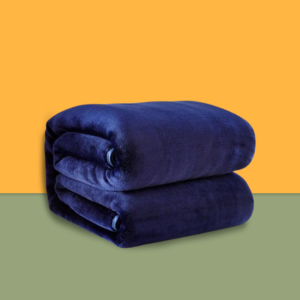 A decorative top layer, comforters usually come with coordinating pillow shams or accent pillows.
Comforters are filled with layers of material, such as polyester batting, down feathers, down alternatives, wool, or silk. They are stitched or quilted to keep the filling in place and evenly distributed. The thickness or loft of the filling material determines the weight and the warmth level of the comforter. It also adds a nice touch to your bed if you're looking for a splash of color. Find premium bedsheets & bedspreads from top brands like The Bedsheet Factory and Gentelle on Daraz!
Duvets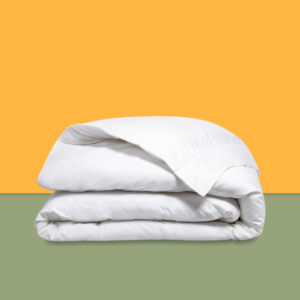 Duvets are similar to comforters in that they are filled with layers of material. A common fill is down feathers, but other options are down alternatives, polyester batting, wool, or silk.
Unlike comforters, duvets are generally plain white and are used as inserts for a colored or patterned duvet cover. Aside from being decorative, duvet covers also protect the duvet from stains and spills. This is important because duvets can often be expensive if made from natural materials. Duvets should fit snugly inside the cover and are usually sold separately from each other. If you change bedding seasonally or as your style shifts, a duvet and cover might be for you since it's easy to switch up.
Throw Cushions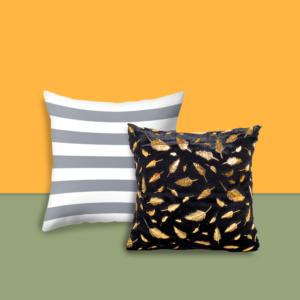 More than some other home accent, throw pillows can completely change the appearance of a bedroom. choose knitted cushions that have a sculptural quality and combine them with woven throws with contrasting fringing. You can never have too many cushions and throws, so mix and match textures and tones together. You can find a range of all your favorite throw cushions and pillows right here on Daraz at your favorite stores this month on the "Million Desires" Campaign. DOn't miss out!
Hope these Bedding Tips help you cover all your Bed and Bath essentials this month, when you shop at Daraz's "Million Desires" Campaign, where you can get crazy discounts and free shipping deals. And the best part? Have it delivered right to your doorstep! Download the app now and turn your notifications on.