All the Stationery & Craft Supplies Your Heart Desires In One Place!
Whether you're a crafting novice or a total pro, there's one thing you and your kids need to ensure hours and hours of creativity. A well-stocked supply pantry. With the right materials, you will have no trouble building a tiny (or huge!) city. Maybe put on a show or making something special for a friend. In fact, it will seem like the possibilities are endless, and they are! Very quickly you'll be able to see your child's imagination at play, and all it took was some odds and ends, a handful of dollar store grabs and maybe a recyclable or two. Here's all the basic Stationery & Craft Supplies you need to get started. let's get crafty!
Glue Gun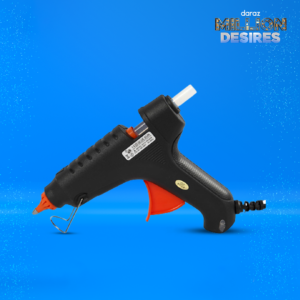 If you've often got a DIY project—or love crafting or making repairs—a glue gun can be a tremendous help. These tools are easy to use and highly effective at forming a strong, lasting adhesive seal quickly.
The key, of course, is to select the right glue gun for your needs, and one that suits your preferences. For more experienced crafters, features like temperature control and higher wattage might be helpful for certain materials, but they aren't a must-have for a beginner. If you're planning lots of precise projects, look for a glue gun with a thinner glue stick for slower flow.
Ribbon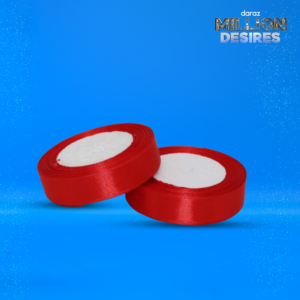 You probably already use craft ribbon to create beautiful decorative bows and wrapped presents, but have you ever used it in your craft projects? Ribbon is one of the most versatile craft supplies. But there are some tips and tricks to choosing the right kind for your project. Craft curling ribbon is the most common type of ribbon. Used commonly in craft projects as bows, in making banners, wreaths and more. Satin Ribbon is a type of fabric ribbon that has a little bit of shine to it. It can come in a variety of widths, can be smooth or textured and can be double faced or just single. They add a glossy touch to your Stationery & Craft storage so get your set!
Craft Paper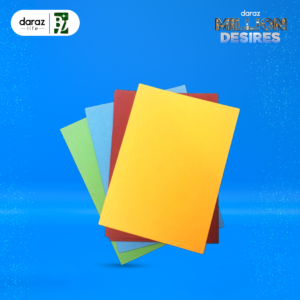 Paper is and always will be such a versatile crafting material. You can make everything from bags to pinatas and more! Daraz.lk features the top Stationery & Craft brands in Sri Lanka that offer a range of Craft paper in texture, size and color of choosing. We can't think of a more perfect way to stay occupied this lockdown. Time to start exploring your creative side, Get your craft paper delivered home today!
Storage Box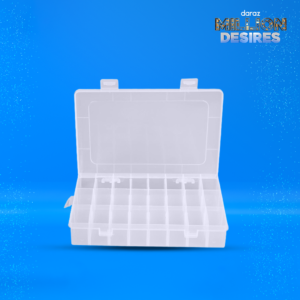 They say a tidy space equals a tidy mind and storage boxes allow you to clear away clutter and in some cases, hide it from sight altogether. There's nothing more unsatisfying than having a messy, disorganized craft space. Crafting occupies a hefty amount of time and intricate skill. Which is why you need a sturdy, spacious storage box to store all your essentials, and is easily accessible when needed. You can choose from a variety of options, like plastic, wooden, felt or Canvas boxes to store your supplies.
Rulers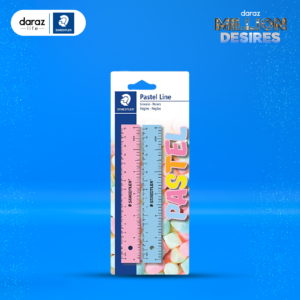 If you didn't know it yet, there are actually many different kinds of rulers, aside from that trusty foot-long measuring stick you got for kindergarten. And they're available for different uses, and as a craftsman you need all the supplies you can get. When shopping for the kind you need, look for design, material, measurement unit, size and of course, price. Make sure to consider all your factors of the craft you intend to make before investing in your supplies
Purchase All your Stationery & Craft Supplies at the click of a button, only on daraz.lk. Get the the best deals, price drops and shipping offers when you shop exclusively on our app. Don't miss out on the easiest shopping experience in Sri Lanka. Download the Daraz app now!