Top 6 Accessories That Will Steal Your Heart!
Much like outfits and shoes, accessories, hair accessories and jewelry play a big role in accentuating a lady's outfit. A simple switch can make an outfit more stylish and give it the touch of glam that it's missing. It's the accessories you choose to complete your outfit that truly make or break a look. From dressing up a casual jeans and T outfit to dressing down a night gown, here's all the accessories you need in your wardrobe to bring out the runway in your outfits!
WATCHES
A luxury timepiece is an essential accessory for every woman. They are sophisticated and classic and show off your personality. With so many watch brands to choose from, it can be challenging to get a handle on who offers what. Keep reading to discover the most popular watch brands for women and how to find the ideal timepiece for you.
Citizens Watch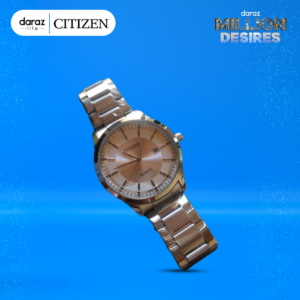 This Silver citizen watch is the perfect accessory to bag for every day wear. The watch has a simplistic, minimal silver plated dial and band with a slight pink detailing in the middle and is very casual chic. This watch can be paired with casual outfits to add a more sophisticated tough, or even a blazer / pantsuit combination to complete the look for a meeting or dinner. Either way, this watch means business.
Couple Watches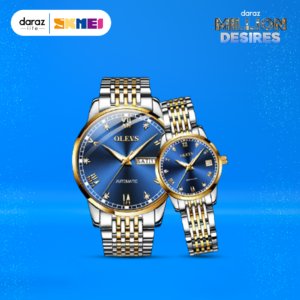 When it comes to newly-wed couples or even if they are celebrating 50 years of togetherness, the idea of ​​a pair of "he and she" (couple) watches is fascinating. The thought of wearing elegant watches with the same brand and collection that are equally attractive for both men and women is itself very romantic.
Also, if you are in the dilemma of choosing a wedding gift or an anniversary gift for a couple, then a pair of couple watch will definitely be the best ever gift you can give to them. Choose the best ever design and brand that suits perfectly to the personality and bond between the couple.
G Shock Watches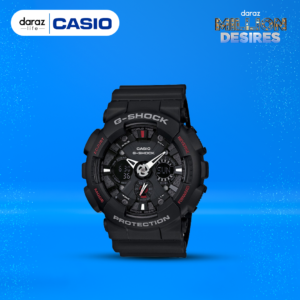 Baby G's / G shock watches are the perfect option for watches. For those of you fancy the fitness / workout category more. Baby G's are a watch line that feature a sporty style with a clean analog-digital dial and metallic markers. Features include shock resistance, 100-meter water resistance, world time, 1-second stopwatch and more! This watch is stylish and practical at the same time. The right accessory you need.
ACCESSORIES
he reason why you always get bored of your daily outfit is because you are probably not pairing your outfits with the right accessories. It takes one with a fashion eye to see that women who have a great sense of style/fashion don't only wear stylish clothes but accompany their clothes with key accessories that complement their outfit.
Key accessories are those little fashion pieces that tend to make your small wardrobe look big. They take your clothing to another level, highlight the colors of your outfit and finish off your overall look.
Necklaces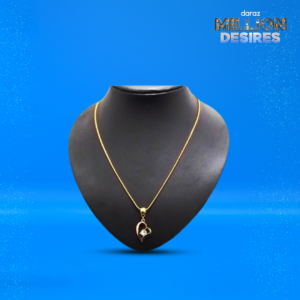 Necklaces have been worn by women since ages; the only modification has been coming up in the material used and the occasions of wearing the same. Once upon a time, necklaces used to be a status symbol, which has become now a style quotient for women. It gives your outfit a vibrant look and also adds charm to your personality. The market has come up with a wide variety of necklaces for all women without any age bar, whether it's a diamond or beaded one, choker or longer ones.
Earrings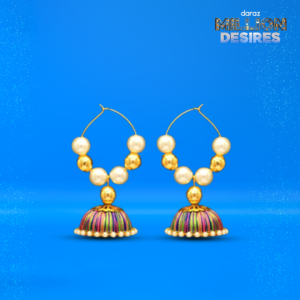 Whether you are out for an evening party or heading towards the workplace, people always notice your face at first. A right set of earrings not only completes your look but also enhances your beauty. So, a pair of earrings is yet another quintessential fashion accessory in women's fashion. Your choice of design, shape, and length must rely on the occasion and outfit you are wearing. This beautiful accessory not only completes your outfit and makes you look stunning but amplifies your beauty and features if opted well.
Bracelet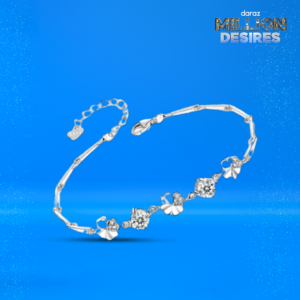 The sleek surface and stylish appearance of these bracelets makes them very easy to style. Business and working ladies could definitely take advantage of this type of a bracelet too. Feel free to stack them up with other similar bracelets or combine them with a delicate chain bracelet with a charm. Also, you can pair them with your favorite sets of rings for a more accessorized style.
Shop all your favorite Accessories at daraz.lk today to get the best prices! You can also get them shipped right to your doorstep at the click of a button. Just place the order in your cart, confirm and relax! Taking care of the shopaholic in you this lockdown, daraz is here to serve. Download the app now!