Top Deals On Your Favorite Computers & Laptops
Like smartphones, the world has evolved to a time where computing devices have become a mandatory electronic device to own to stay connected to the world. Whether you run  a business, work, study or even simply cook, a good computer and laptop comes in handy, and is almost necessary to hold on to. The varieties are endless, and specific brands tend to cater to individual market needs so picking one from the lot can be a challenge. Lucky for you, we've narrowed down the Top 5 Computers & Laptops Brands in Sri Lanka and their device specifics to help you make the best choice!
ASUS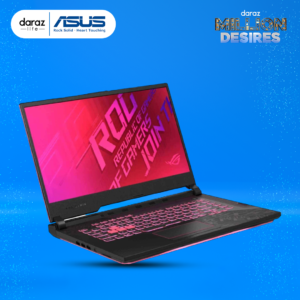 Asus is one of the top laptop and computer brands globally. Highly focused on developing technology that brings smarter solutions to everyone. They have grown immensely over the span of the last 15 years. Bringing the best and most trusted electronic and technology products. From Routers to CPUs, Asus aims to provide a computing device and solution for everyone. The Asus Mini PC in particular is a stellar option if you are looking for a PC. Because it's suited to perfectly fit for both home and business applications.
HP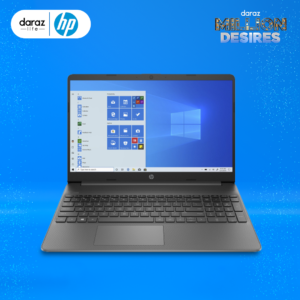 HP is a global dominant brand in the computer industry, based in the USA. They manufacture some of the best computers worldwide. They offer HP CPU's, Desktops and Laptops and are regarded as one of the top international brands offering premium quality products. Available at the best prices. To Explore the HP Computer range in Sri Lanka at the best available prices on daraz.lk. HP's infamous All in One PC is definitely an option to look out for when browsing for HP Desktop Prices in Sri Lanka.
Lenovo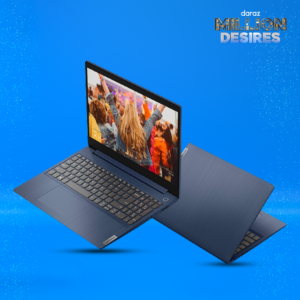 Lenovo is a globally renowned Laptop and Computer manufacturer that operates in over 160 countries. And is widely popular across the Asian region. Mainly for their Laptops and Computer range that have a stellar performance, high functioning processors and not to mention, very green. Lenovo features a wide range of laptops for all purposes. Ensuring to cater and provide an option to everyone looking for a laptop. The Lenovo Thinkpad , Lenovo Legion and Lenovo Ideapad are ideal laptops options to look for on daraz.lk 
Dell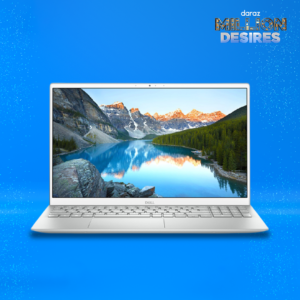 Dell is home to some of the best desktops across the world. From an extensive range of Desktops such as the Dell i3 Desktop, Dell i7 Desktop, and the Dell i5 Desktop. Dell features a premium range of computing devices with top specifications. Dell features an extensive range of desktops and PC's to cater to the mass market across the globe. Whether it's education, work, everyday/ regular use, Dell has a PC / Computer to fit the PC with your ideal requirements. 
MacBook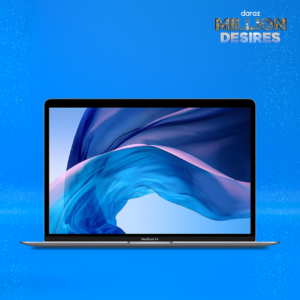 If you are a power user looking to accomplish a large workload, this MacBook Pro is the recommended notebook with MacOS in Computers & Laptops. If you can stomach the price, then there isn't much to complain about the MacBook Pro. The Magic Keyboard on this laptop has a butterfly mechanism feature. This provides extra key stability and a quieter and comfortable typing experience. The function keys at the top are replaced by a touch bar. It has the necessary tools required to help with whatever you are doing.
SanDisk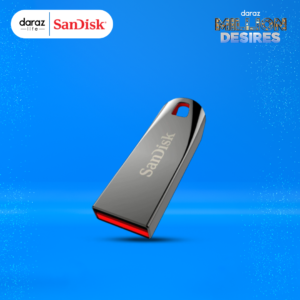 When looking for an external hard drive on online shopping platforms, it's important to prioritize your most essential requirements to ensure you make the right purchase. To store documents, photos and videos we recommend the 1 TB Hard Disk that can be found on Daraz.lk. When Purchasing your Hard drive, make sure to ensure they have at base, the following specifications. HD Sizes and Interfaces. Data drives come in two form factors: the 3.5-inch drive and the 2.5-inch drive. Specifications and Performance, look at Transfer Speed, Storage capacity, Cache Space, Access times and Failure Rate. And of course, one of the most important, is the price and cost of your desired Hard drive.
Shop the Best Deals on Computers & Laptops at the best prices in Sri Lanka. imply stay at home, add your desired product to the cart, go through the checkout process, and leave the rest to . Can't find the budget to invest in your most wanted laptop at once? That's why Daraz introduces the installment payment option. You can own the product now and pay for it later. Don't miss out on seasonal offers where you can get on the Daraz app and shop till you drop.