Paint The Town Red! – How to Pair Your Reds this Season
As far as colors go, reds are not a hue that women often gravitate towards, particularly on an everyday basis.  The universal color of passion and sensuality, red can feel like an ostentatious, even dated, shade that many of us shy away from.
Call it blush, cherry, crimson or merlot, red is truly a chic, fresh and universally flattering shade that can make you feel empowered and score you major points when worn right. Whatever your skin tone, this is a shade that can beautifully contrast against pale skin and enliven tanned or deeper skin tones, and should be incorporated into your wardrobe all-year round. Here are our top ways for you to style your Reds with anything in your closet!
Red Bottoms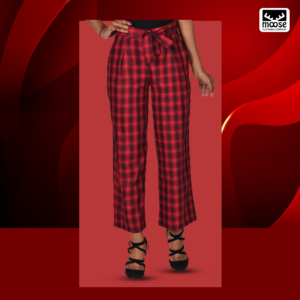 Red is a pretty bold color to start with, so ideally try to incorporate it in one place at a time. Bottoms are a great place to start. Opting for Red skirts or trousers are a great way to create a statement out of an outfit without going over the top. To make sure your Red stands out, make sure to opt for a more neutral or subtle top. This is to not overmine your Red, this might throw off your look. Keep it simple on the makeup, and you're ready to go!
Red Tops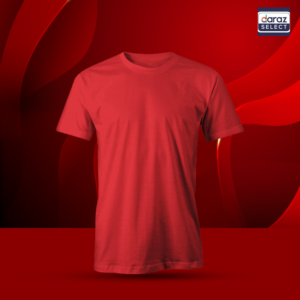 The best thing about a bold colour like red is that it can turn any garment into a statement piece. As such, the hue is perfect for tops and can make simple styles stand out, and unique designs really shine. So, whether you're rocking a pair of jeans with a red T-shirt or a pair of velvet trousers with a red ruffle top, you're sure to look trendy and stylish. Just remember to make the most of your red top by forgoing a jacket and avoiding any other bold hues.
Red With Denim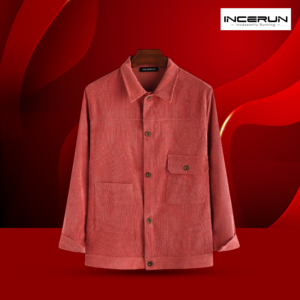 If you're searching for a way to spice up your usual weekend denim look. You should consider injecting a red hue. By just adding a red item or two to your outfit, you can make your casual ensemble infinitely more stylish and trendy. The Red will add a vibrant, glossy touch to your outfit. And you have a gallery of Reds to choose from to dress up, or dress down your look. Remember, the Shade MATTERS.
Red Accessories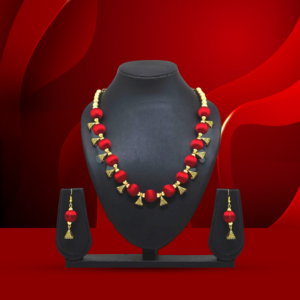 For those who don't want to dive in deep with a full-on red outfit, dip your toe in with a small splash of color. Start with little pops of red, like a phone case, bag, hat, or shoes. We all have those days when we reach for that go-to, all-black outfit, only to realize we are sorely in need of a color. For those days, simply reach for a red accessory. Like a red bag, to add a pop of color and vibrancy to your classic black outfit.
Red ALL OVER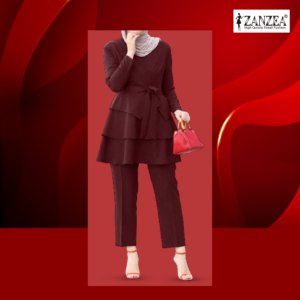 We LOVE the idea of going big with Red. Styling a bold ensemble by combining different shades of red to create a monochromatic look. That could stop traffic. going red all over is completely on-trend and incredibly stylish. So, if there was ever a time to rock a pair of red pants with a red blazer, red top, and red shoes, it is now. It's for the fearless, but for those who are ready, this outfit will make a big fashion statement in the most iconic way possible. 
Red Shoes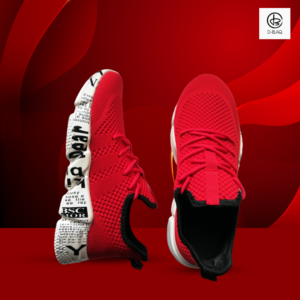 Can't forget about our ultimate accessory, a good pair of Red shoes. I believe every woman ( and man) needs a pair of Red shoes in their closet. The color can be a misery to pair, because of it's vibrant hue but with the right combination. It can and will look Sensational! Pair Your red shoes with and all black or all white outfit combination to see it's magic, in the flesh.
Cop all your iconic Reds to create the perfect ensemble this Season from Daraz Fashion. Daraz Fashion features all the latest trends from top brands in Sri Lanka. Browse through the app, add to your cart and have your Daraz Fashion outfits delivered right to your doorstep! Don't miss out. Download the Daraz app now!