Pamper Your Skin Today! – The Best Aloe Vera Gel in Sri Lanka For You
If you're looking for the Best Aloe Vera Gel in Sri Lanka, then our guide is the one for you!
There are numerous ways to get your hands on Aloe Vera Gel, in fact if you take a walk down the street, I bet you might spot a plant or two around the neighborhood. But Aloe Vera Gel works best on your skin, when combined with the right ingredients, and applied with the right consistency. To find the Best Aloe Vera Gel in Sri Lanka to suit your skin, check out our list below.
Is Aloe Vera Good For Your Skin?
Aloe Vera Gel is known to have several renowned benefits for your skin, body and hair. Although this magical ingredient was discovered just a few decades ago, it has always been recorded in the beauty books for centuries for its umpteen benefits. Oily, dry, or sensitive, it works like wonder on any skin type and can rid of almost all of your skin woes.
The Aloe Vera Gel is also rich in Vitamin A and E, suggesting that this may be the super power product you're missing on your skin care list. With all this hype around the plant, should you make Aloe Vera, a permanent fixture in your skincare regime? Let's look at the Best Aloe Vera Gel in Sri Lanka that you can find, and the benefits of using Aloe Vera Gel on your skin
The Best Aloe Vera Gel in Sri Lanka
Pastil – Aloe Vera Soothing & Moisturizing Gel
Ultimate Aloe Vera Soothing Gel
Golden Cosmetic Aloe Vera Gel
Bio Aqua Aloe Vera Soothing Gel
Vaseline Aloe Vera Petroleum Gel
Ultimate Soothing & Moisturizing Aloe Vera Gel
Aloe Vera Soothing Gel Lipstick
Pastil Aloe Vera Soothing & Moisturizing Gel
Helps Moisturize Your Skin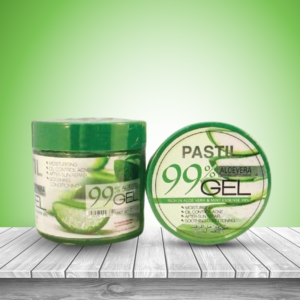 This Soothing Aloe Vera Gel in Sri Lanka contains California CCDF certified organic Aloe Vera that is ideal for sensitive skin. The Gel can be applied directly on to your skin, or used to make an assortment of organic face masks to help replenish your skin. Aloe Vera Gel is also an excellent moisturizer.
Unlike regular, market-bought moisturizers, Aloe Vera gel when used as a moisturizing gel doesn't leave a greasy film on the face and the skin. In fact, it does just the opposite – it unclogs the pores and softens the skin.
It can be used as an aftershave-treatment. This is because the Aloe Vera gel helps to keep the skin hydrated and heals burns by razor and smaller nicks & cuts.
Ultimate Aloe Soothing Gel
Helps to Soothe Sunburns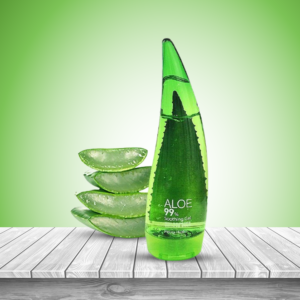 Pure Aloe Vera Gel is a very popular applicant to moisturize, brighten and dispel nasty scars that are on your skin. To see the best effects of your gel and keep your face hydrated throughout the day, use this gel right after your morning skin care routine. Did you know that Aloe Vera helps soothe those nasty Sunburns?
Aloe Vera gel has cooling properties and is anti-inflammatory. Hence, it is one of the most natural remedies for sunburn or burnt skin. Applying this gel helps with a protective layer for the skin, and it also helps to retain moisture. It is rich in antioxidants and minerals that boost the healing process.
Nature's Secrets Aloe Vera Gel
Reduces Infections and Acne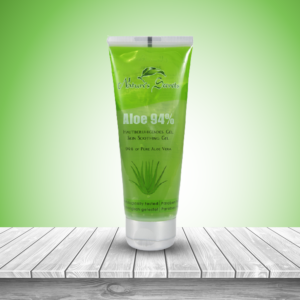 One of the most popular choices for pure and fresh Aloe Vera Gel in Sri Lanka, 94% of the product is made of fresh Aloe Vera gel directly taken from the sap (not freeze dried). It's also made of safe and synthetic ingredients and is 100% natural. Those who suffer from acne will find respite in Aloe Vera.
It helps in gentle cleansing, and its antimicrobial properties treat pimples without causing any damages to the skin. It is an antiseptic that allows protection against bacteria. Aloe Vera contains polysaccharides and gibberellins. These help in the growth of new cells and at the same time, reduce inflammation and redness.
Bio Aqua Aloe Vera Soothing Gel
Fights Skin-aging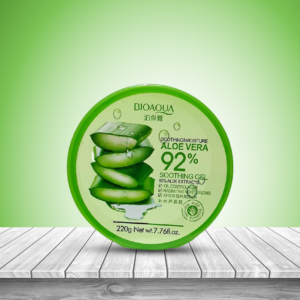 This Soothing 92% Aloe Vera Gel by Bio Aqua is the perfect fit for you if you suffer from dry skin. it has a lasting moisturizing sensation to keep you hydrated throughout the day. It also nourishes your skin, reducing the dryness and improving your skin's appearance.
Aloe Vera gel has vitamin C and E, beta-carotene in abundance. Therefore, it has anti-aging properties. It also contains antimicrobial properties and is anti-inflammatory. It also helps to eradicate skin blemishes and diminish age lines. Additionally, it helps to increase the production of collagen in the body and skin elasticity.
Vaseline Aloe Vera Petroleum Gel
Helps to Revitalize Dull & Tired Skin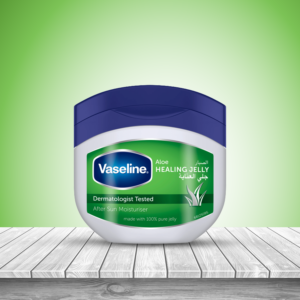 Vaseline Jelly can be used to aid home remedies like aloe by locking in moisture and protecting skin during recovery. Even when used on its own, Aloe Jelly creates an extra layer of protection, preventing moisture from escaping and helping aid your skin's natural recovery process. Using aloe vera regularly is believed to help your skin look and feel healthier. Try incorporating it into your daily skin care regime, along with other complementary skin care products like Vaseline Petroleum Jelly that lock in moisture and keep your skin protected.
Ultimate Soothing & Moisturizing Aloe Vera Gel
Helps as an All Rounder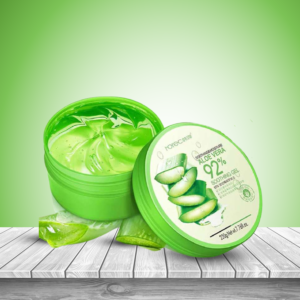 Aloe Vera Gel can be used in numerous ways to benefit not only your face, but your body, hair and works wonders in your system too. Some of the ways you can incorporate Aloe Vera into your daily regime are ;
As a Face Pack
As Base Makeup
Refreshing hair treatment
As an aftershave
Relax your swollen eyes
For softer nails
As a full body pack
Aloe Vera Soothing Gel Lipstick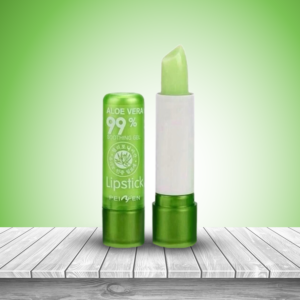 This Aloe Vera Gel wrapped into a chaptick is your perfect refreshable carry on for when you're on the go. with the days getting warmer and air more humid, supple and moisturized lips are about to become your number 1 priority. This lipstick has 92% Aloe Vera gel and will ensure your lips stay moisturized all summer long.
To Get your Hands on the Best Aloe Vera Gel in Sri Lanka, click on the images or take a dive through our Aloe Vera Gel page on daraz.lk, to update your skin care routine with the product you never knew you needed. Shop the Best Aloe Vera Gel in Sri Lanka that's ideal for your skin right here on daraz. Don't miss out, download the Daraz app and get shopping