Top 6 Mild Shampoos in Sri Lanka! – For Healthy & Nourished Hair
Hair care isn't actually something that we tend to think about. We care for our skin everyday, but often tend to skip that routine when it comes to our hair. But our tresses deal with so much pollution, Heat products, Hair Color that it can lead to damaged strands, dryness and worse! While a few home remedies—like black seed oil, or jojoba oil to hydrate and fight frizz—show promise, and some hair growth supplements may actually work, the truth is the key to treating your hair with kid gloves is to first do no damage. And that's where these Top 6 Mild Shampoos in Sri Lanka come into play.
What are Mild Shampoos?
Mild shampoos are shampoos that contain gentler and generally weaker cleansing agents (detergents and surfactants) compared to other shampoos.
Cleansing agents help remove oil and dirt from hair, but shampoos that contain typical cleansing agents can leave the hair rough, frizzy, and prone to tangling. On top of mild cleansers, mild shampoos also contain conditioning agents and often natural oils or botanical extracts to keep hair soft.
A mild shampoo can be a great choice for any of these criteria:
You need to wash your hair every day.
Your hair is damaged, either by chemicals or heat.
Your hair is dry or brittle.
You have fine hair.
You have dandruff.
You're experiencing hair loss.
Mild shampoos can still remove oil and dirt but are able to do so without damaging your hair.
Top 6 Mild Shampoos in Sri Lanka
XHC Banana Shampoo
Vatika Nourishing Protein Shampoo
Moringa Mild Shampoo
Meera Care Shampoo
Dreamron Straight protective Shampoo
Tresemme Perfectly (Un) Done Shampoo
XHC Banana Shampoo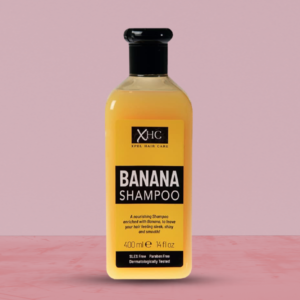 Specially formulated to be paraben and sulfate free providing less irritation so milder and softer on your hair. XHC Banana Shampoo enriched with banana, to leave your hair feeling sleek, shiny and smooth. It help effectively remove impurities and refreshes and rebalances hair for healthy manageability. Naturally derived cleansers help lift away impurities without over-stripping, leaving hair shiny, healthy looking.
Vatika Nourishing Protein Shampoo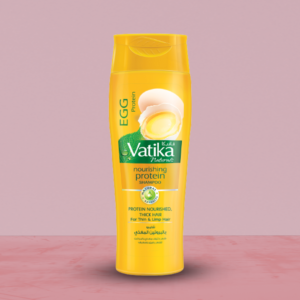 A top contender in the Mild Shampoos in Sri Lanka category, this shampoo uses the unique properties of Egg protein and Vitamin E to nourish and enrich your hair. Vatika Protein shampoo has been significantly formulated to make hair stronger and more resilient for naturally beautiful thick hair.
Moringa Mild Shampoo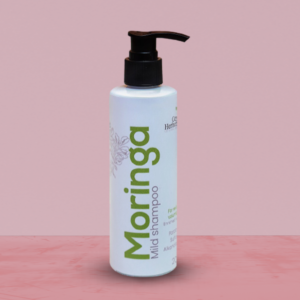 Moringa shampoo is a real natural sulfate and paraben free shampoo, able to gently wash the hair leaving it stronger, healthier and shinier. This Shampoo contains natural extracts such as Moringa, Aloe vera, Tea tree oil and Vitamin E oil, nourishes the hair from root to tip, strengthening it and leaving it stronger and healthier. Moringa shampoo gives the hair a conditioning and volatizing effect. Due to presence of higher quantity of numerous nutrients, Moringa olifera shampoo is an excellent nourishing and strengthening treatment capable of restoring tone, vigor, and shine of the hair!
Meera Care Shampoo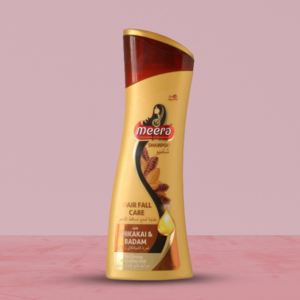 Meera Hairfall Care Shampoo claims to reduce hair fall by up to 97%, giving you stronger and healthier hair. This shampoo is carefully formulated with the goodness of Shikakai and Almond oil. It is rich in protein. It moisturizes the scalp and deeply conditions your hair, strand by strand. It's also gentle and soft on hair, making it to the list of Top Mild Shampoos in Sri Lanka.
Dreamron Straight protective Shampoo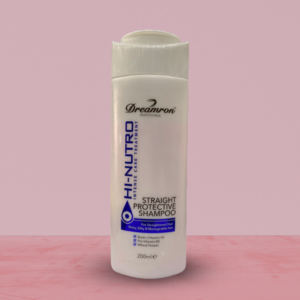 An ultra effective formula that protects and nourishes straight hair. The mild SLES free formula cleanses hair while retaining the balance of natural moisture. It overlaps the cuticle scales adding extra shine and preserves its natural elasticity. This Shampoo is also ideal if you use heat on your hair on a regular basis and it contains nutritional properties to wash away the remnants of heat machines.
Tresemme Perfectly (Un) Done Shampoo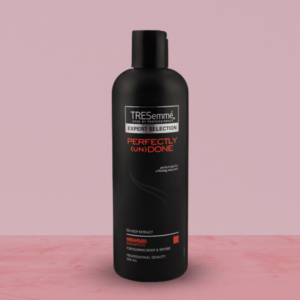 Formulated with Sea Kelp Extract, this line of texturizer shampoos, conditioners, and styling products will leave your hair with beautiful waves without all the flakiness or stiffness of some other professional hair products.
To Get your hands on these Mild Shampoos in Sri Lanka, log into the Daraz app now! Don't miss out on the latest deals on your haircare essentials and have them delivered right to your doorstep. Stay Safe and Happy shopping.