Best Vlogging Cameras in Sri Lanka In 2021!
Looking for the Best Vlogging cameras you can buy? This is a great place to start. Whether you're looking to shoot pro-quality clips for your social media audience, start a YouTube channel, or get into live-streaming, this guide brings you all you need to know about the Best vlogging Cameras in Sri Lanka!
There are a few fundamentals that a Vlogging camera should have, Video quality, Articulating screen, battery life just to name a few. But there are also other factors that will depend on your budget and needs. It's also important to note that new tech is always introduced to the market, but that doesn't necessarily mean the updated machines are the best fit. It all comes down to your requirements. Let's dive into some of the top Vlogging Camera Options for you to look at this 2021!
Fujifilm X-S10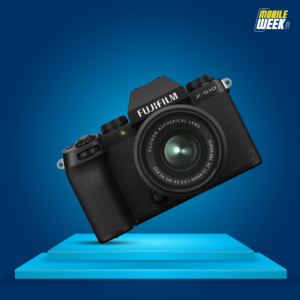 Arguably the best all-round mirrorless camera at this price point, the Fujifilm X-S10 is adept at lots of different types of shooting – including vlogging. This camera has an excellent finish, build quality and handling and the inclusion of IBIS (in-body stabilisation) gives this camera a very broad appeal, to produce perhaps the best combination of performance, quality and value in the APS-C mirrorless camera market right now. It even has a vari-angle rear screen and this, combined with the X-S10's in-body-stabilisation and 4K video, makes it a great vlogging camera.
Panasonic Lumix G100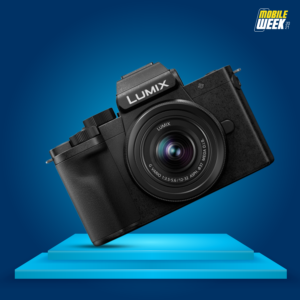 Vloggers and creatives will enjoy the simplicity of the Lumix G100. It makes it easy to capture high-quality video and stills with its approachable button layout. Even people uninterested in the technicalities of capturing great-looking videos will be able to get results with this camera. By giving it a decent viewfinder and "proper camera" ergonomics, Panasonic has given the G100 an edge in a highly competitive market. This is a great camera to start with if you're more interested in vlogging than regular photography – or both! It's cute, compact and convenient. It's relatively easy on the wallet too!
Olympus OM-D E-M5 Mark III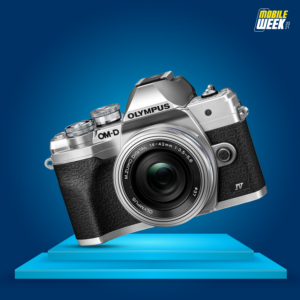 The third version of the camera that put Olympus on the mirrorless map is a truly fantastic option for vlogging. Don't be fooled by the retro shell: the Olympus OM-D E-M5 Mark III is a top-spec vlogging camera, offering the ultimate combo of solid image quality, lightweight build and a comprehensive feature set. The 20.4MP Four Thirds sensor – shared with the pro-grade E-M1 Mark II – delivers reliable continuous tracking thanks to on-chip phase detection autofocus, while handheld footage is usually super smooth, courtesy of class-leading image stabilization. All in all, a pretty big win for a vlogging camera.
Sony A6400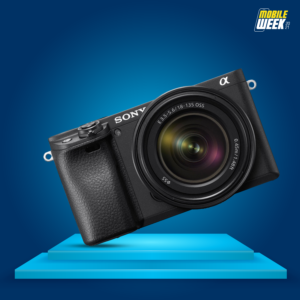 Not so long ago, any camera with a 180-degree front-facing screen was instantly dismissed as a 'selfie' camera. But the rise of blogging, vlogging and Instagram has brought video to the fore, and the A6400's front-facing screen is ideal for single-handed video shooters who want to talk directly to the camera. It's not just the 4K video that makes this camera stand out as a vlogging tool. But its state of the art autofocus system, and especially its Eye-AF performance. Super Autofocus, Great video features and a Bright Viewfinder? Yes please!
Canon EOS M6 Mark II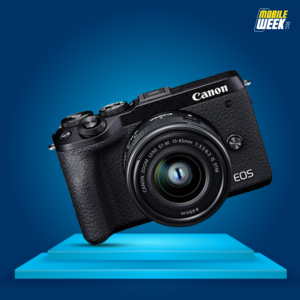 The M6 Mark II is an excellent choice for the prospective vlogger, as it can shoot impressive uncropped 4K video while making use of the impressive Dual Pixel autofocus. It's lightly built and easy to carry, making use of the similarly specced EF-M lenses. The main updates it brings are Eye AF for stills and video, which works well for an entry-level model. And the option of shooting vertical video for the likes of Instagram. A win-win!
GoPro Hero 9 Black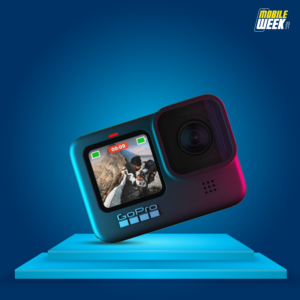 If the guide for Best Vlogging Cameras in Sri Lanka doesn't feature at least one product from the GoPro range, then we're not doing it right. GoPro's action cameras have long been popular with vloggers. And while it might have some rough edges, the Hero 9 Black is GoPro's most powerful and versatile effort to date. A new 23.6MP sensor is capable of shooting 5K/30p video. In the right conditions, can capture more detail than any GoPro so far. But the bigger news is that the most powerful HyperSmooth Boost stabilization mode can now shoot silky smooth and stable footage at all resolutions and frame-rates. The result? Effortlessly beautiful snaps.
Canon PowerShot G7 X Mark III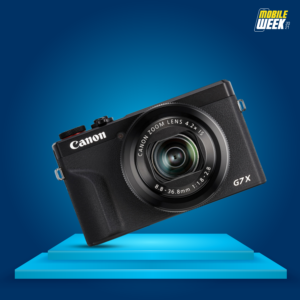 Long popular with vloggers, Canon's G7X range has kicked it up a notch with the Mark III. There's a very capable 20.1 megapixel one-inch sensor. But now it's also equipped with uncropped 4K video recording, along with something that's been requested many times. Yep, a microphone socket. This means you can elevate the sound above and beyond the internal mic's offering, if you want to. USB charging is another great feature which means you can give it power bursts on the go. YEP. Add to Cart please!
If you're looking to get your hands on the Best Vlogging Cameras in Sri Lanka, you've come to the right place. Mobile Week is almost here and is bringing you crazy discounts on all your favorite electronics! Don't miss out. Download the Daraz app and turn your notifications on now. Happy shopping.