Best bags for men in 2021: Fashion, Versatility and Beyond
Man bags are one of the most popular trends in discussion. However, trends designs and styles seasonally change when it comes to bags for men.
Are you searching for man bags for office, school, travel, fitness, or just to carry your wallet and all other accessories? Take a look at our list of bags for men that will sort you out for any occasion.
Bags are an essential part of a wardrobe whether you are a man, woman or child. However, bags have always been an important accessory that has gone unnoticed. This is because you always tend to carry a bag with you everywhere you go. But, are you carrying the right bag for the right occasion? Sometimes the backpack becomes the most convenient accessor where you stuff your laptop, documents, clothes, shoes, and everything under the sun. However, it's neither recommended nor appropriate for all occasions. Moreover, there is a chance your precious goods getting damaged in the wrong bag. Therefore picking the right bag for the right place can protect your stuff and make a fashion statement at the same time.
Types of Bags For Men
Travel bags for men
Mens sling bags
School Bags for men
Shoulder Bags for Men
Office Bag for Men
Side Bag for Men
Fanny Pack
Laptop Bag
Briefcase
Mens Toiletry Bag
Travel Bags
Whether you're going on a long weekend, a brief work trip, or an around-the-world holiday, having the right bag makes all the difference. Therefore you need to pick the most efficient, best-looking bags to make your in-transit life better, with a focus on function, simplicity of use, and, of course, appearance. When you pick the correct travel bag, or duffels bag it's always handy when it features a few extra pockets to organize your things. In addition, keep the focus on the material because you want it to be durable.
Sling Bags
If the bulky traditional backpack is not for you, then sling bags are the next best thing to carry all of your essential items. Sling bags for men come in various designs, shapes and sizes. These cross-body bags are ideal for sports as well as for travel.
Backpack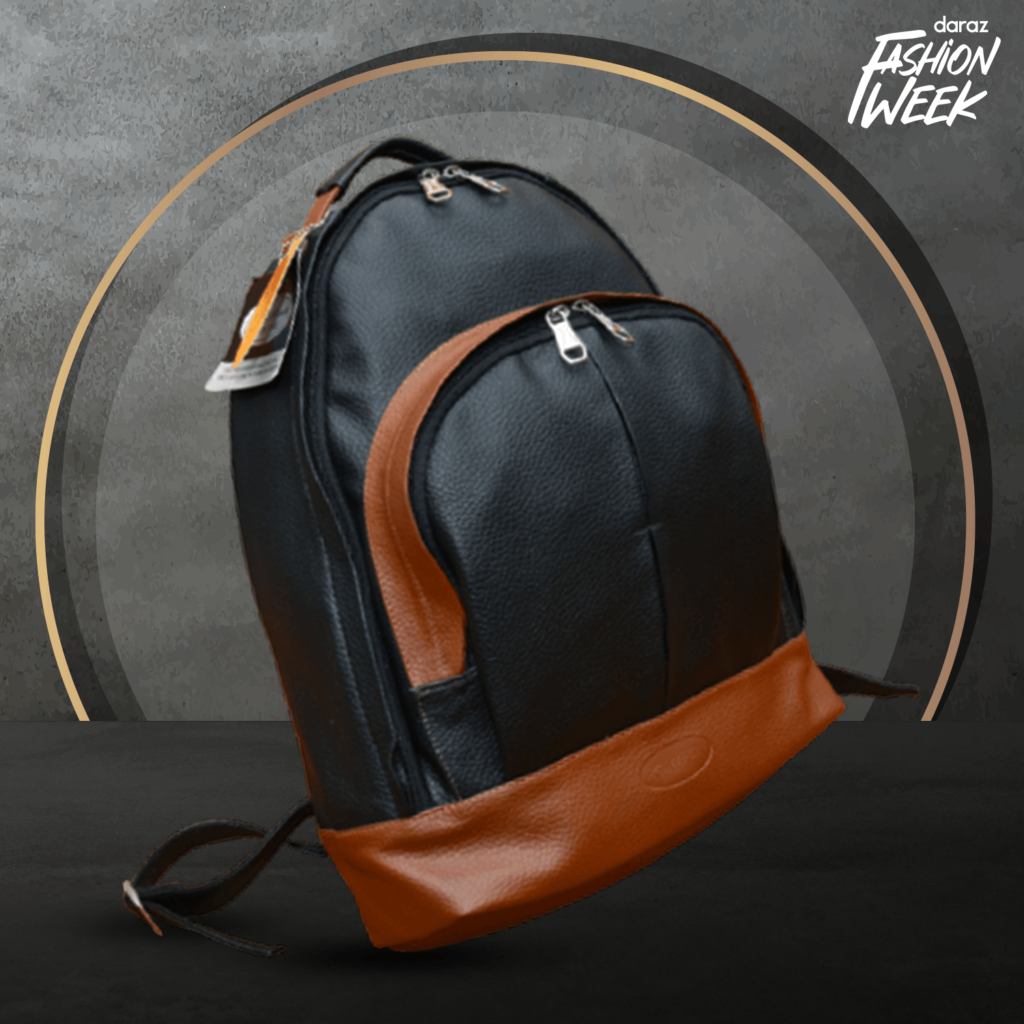 Backpacks are a great way to transport your essential items conveniently. They're not only fashionable, but they're also quite functional. Most of them come with separate pockets to organize your things easily. In addition, having two straps balances the weight and is safer for your back and shoulders. Therefore, it helps to create better posture.
Shoulder Bags for Men
Are you looking for a small and convenient bag that will secure your wallet, shades, phone, keys, and maybe a few snacks for on the go? Get yourself a bag with a strap that wraps over the chest and slings over one shoulder.
Office Bag
Every corporate man's essential picks goes in this bag. It should look professional but at the same time be able to carry everything you need for the day. You can pack up your stationery, lunch, sanitiser, USB cable, power bank, headset, and anything else that comes useful throughout the day. If you do not have an office bag already, it's time you acquire one.
Side Bag for Men
Carry a side bag as your sidekick in daily adventures. This type of bag is handy for a man with a life on the move. It will contain all your knick-knacks while you are busy taking on the world. It is also very stylish, in trend and comes in various sizes, shapes and colours so you can experiment with the bag of your choice.
Fanny Pack
Fanny packs are portable, stylish, and practical. There's a reason why fanny packs are timeless and popular. This classic piece is both functional and fashionable. A fanny pack can keep your belongings secure on a night of partying or a hike through the wilderness. Furthermore, it's ideal for carrying if you are out for a jog or cycling. So, whether you are out for a hike, travelling or working out, throw in your phones, sanitisers, masks, or keys. You are sure never to loose them again.
Laptop Bag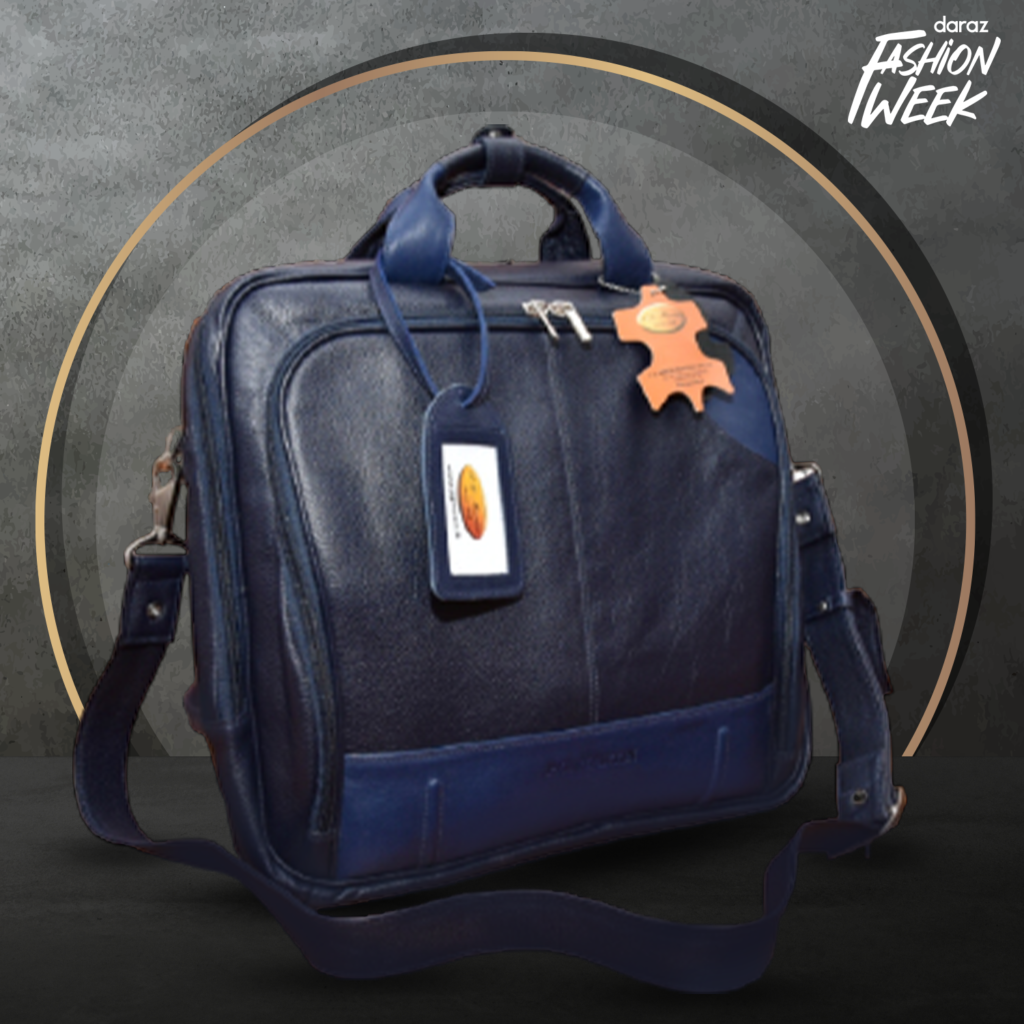 This one is pretty self-explanatory. You own a laptop bag to carry around your laptop securely and other accessories related to the laptop. Just because it's a laptop bag doesn't mean you cannot make fashion statements with it. They come in a variety of colours and styles so you can choose the colour and style that matches your outfits.
Mens Toiletry Bag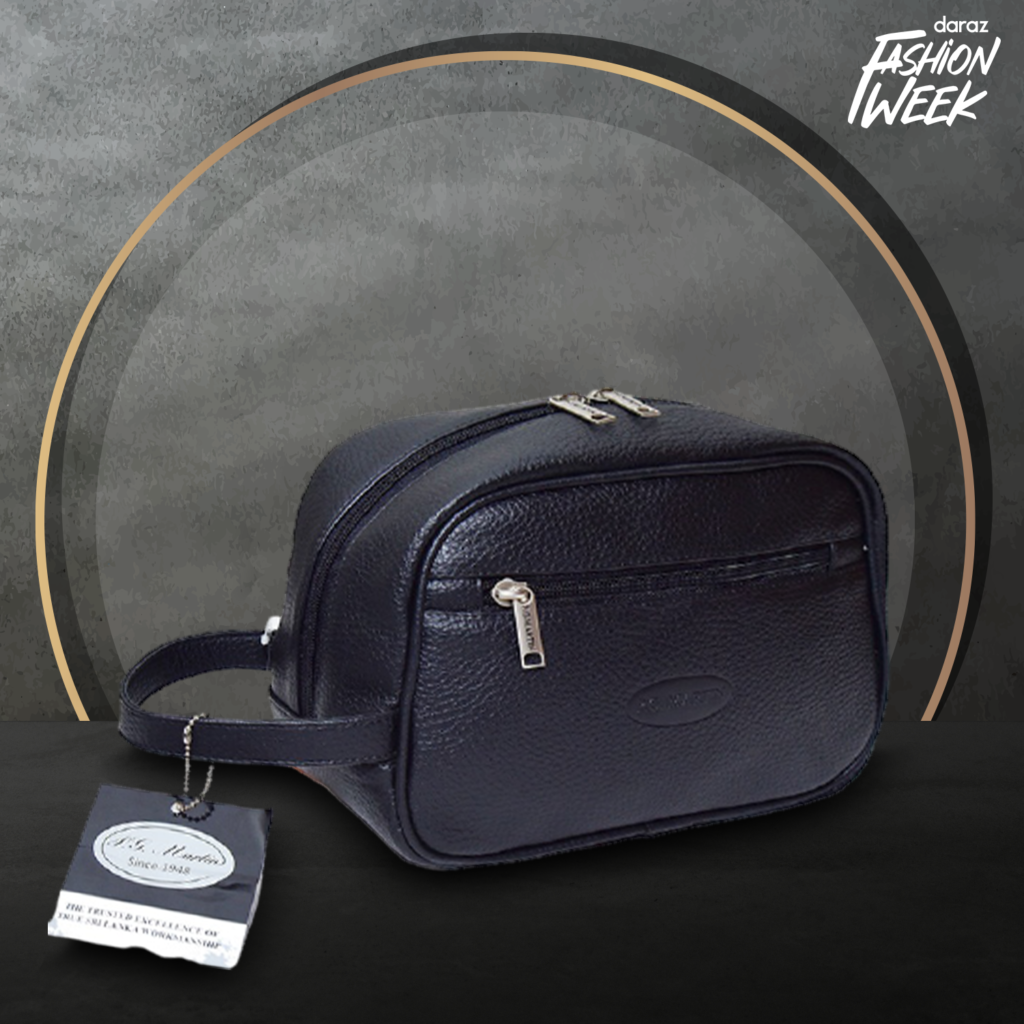 If you thought men didn't need a toiletries bag, it's time to reconsider that thought process. Instead, the cosmopolitan man needs to keep all his skincare and haircare goodies in one place. Therefore a Mens Toiletry Bag can carry anything from men's grooming essentials to lotions, sunblock, and hair gel.
We hope this post was helpful for the gentlemen out there to choose the right bag for the right occasion. Carrying a fashionable bag can make you stand out, and it compliments your personality as well as your dress code. So, what are you waiting for? Grab your favourite bag that will tag along with your lifestyle.
Don't just go out, Glow out! If you are searching for the perfect bags for men, we have great news for you! Daraz Fashion week is starting on the 17th of August. Watch out for epic deals on man bags from P.G Martin – Bostanten – Louis Will. You can get up to 60% off with free shipping. Furthermore, you get Mega deals, discounts and instalment payment options for items related to fashion from men's casual wear, gym wear, shoes, accessories and everything else. So, shop away to your heart's desire!
Are you looking for more men's fashions tips and advice? Check out our post on Mens Fashion: Things Every Man Should Have in His Wardrobe in 2021! Happy shopping!