Stylish Outfits for Ladies Under Rs. 5000
As we explore the fashion trends for 2021, it's important to remember that it doesn't have to cost you an arm and a leg to put together the perfect outfits. Through online clothes shopping in Sri Lanka, you can easily acquire a trendy outfit below Rs. 5000.
Are you curious how to stay up to date with the fashion trends for 2021 and put together an affordable outfit at the same time? Read on to learn how online clothes shopping in Sri Lanka will let you land affordable bargains to elevate your fashion game.
Shopping on a budget is not only a rare talent but also a very valuable one. When you have a limited budget or are a conscious shopper, there are a few things to keep in mind. Not everyone can afford to purchase expensive designer clothes or shoes. But the good news is there is always a mid-way.
Budget-Friendly Fashion Skills
Before we dive into our outfits collection under Rs. 5000 we'd like to offer you a few tips to acquire an affordable wardrobe.
Tip 1 – Determine your fashion tastes: You must have certain fashion preferences if you consider yourself a genuine fashionista. It's easier to identify great deals when you are set on your fashion tastes.
Tip 2 – Acquire a few timeless clothing pieces that you can wear over changing fashion trends.
Tip 3 – Keep a watch out for sales and bargains.
We have put together a few outfit suggestions, all of which come under Rs 5000. Therefore, do not be disheartened if you do not have a big fashion budget. Because you can still continue to look like a high-profile fashionista on a minimal budget.
Casual Outfit Under Rs. 5000
Our first outfit is a T-shirt dress that can go well with casual trainers. You can get this outfit on a budget and be a trendsetter among your friends.
T-shirt Dress
Are you on the lookout for a comfy yet stylish dress at the same time? The T-shirt dress is sure to meet all your casual versatility requirements, and it's on top of fashion trends for 2021. It's shaped like a tee, cut out like a dress and ideal for your everyday ventures. This is one clothing item that will make you look good and feel good in it.
Casual Trainers
Women's trainers are among the most popular casual shoes and for a good reason. Trainers are one of the few women's footwear that offers optimum comfort. The transformation of the trainer from a solely running and walking shoe to a more stylish and comfortable athleisure shoe has given women a new choice for their on the go endeavours.
Casual Outfit Under Rs. 5000
Not a huge fan of dresses? No sweat, we got you covered. Our second casual outfit recommendation comprises a cute crop top that will match any of your jeans or trousers. But, of course, we combined it with wide legger baggy jeans, which is a hit among the fashion trends for 2021. And, with your maximum comfort in mind, we suggest canvas shoes for this outfit.
Crop Top
Crop tops are a huge fashion hit of this generation. Furthermore, it's trendy and can be worn by any woman regardless of age, size or shape.
Baggy Jeans
Baggy jeans are not only comfortable, but you can combine them with a variety of tops or blouses. In addition, our pick here is highly affordable and great for casual wear.
Canvas Shoes
Canvas shoes are a style staple globally, and everyone of all ages groups can wear them. You can wear these shoes whether you are out for a walk in a park, or out having fun with your friends.
Work Outfit Under Rs. 5000
If you work at an office, you're most likely required to stick to a specific office dress code. So keeping that in mind out next outfit is the perfect blend of business professional and fashionable. We combined the look with a pair of box heel sandals which tops the list of fashion trends for 2021.
Sleeveless Chiffon Blouse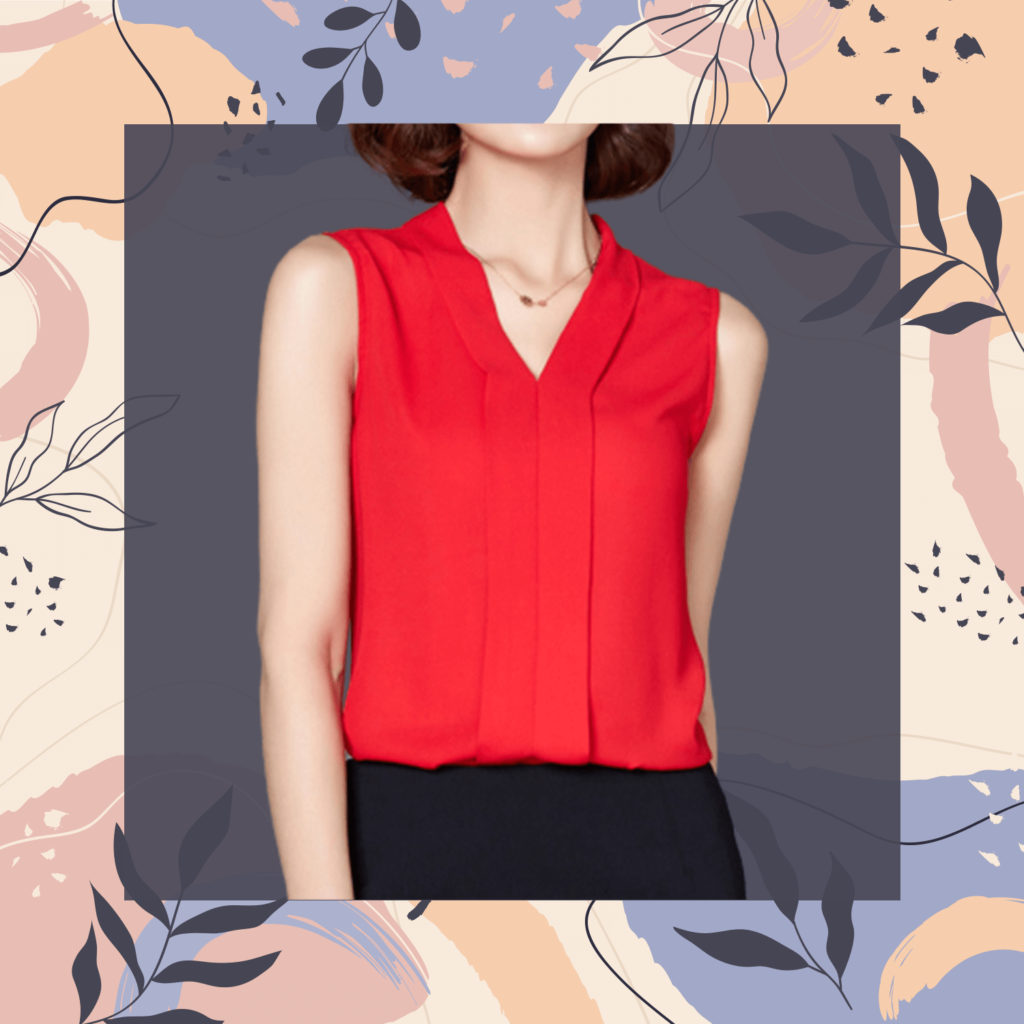 This is a perfect clothing item for office wear. Some clothes never go out of trend, and chic chiffon blouses are here to stay for a long time ahead.
Midi High Waist skirt
Pairing your chiffon top with a pencil skirt is a surefire way to infuse some polish into your styling routine. It's professional and stylish at the same time. And, the combination suits women of all shapes, sizes and ages. Make sure to tuck in your blouse to shine with class.
Box Heel Sandals
When you pick a pair of shoes to work, you want to choose something that is comfortable to walk around in. If you are choosing to wear heels, it's advisable to go with a moderate heel height. Box heels are not only fashionable and comfortable, but they are also super versatile. Therefore, you can pair them with short skirts, mid-length pencil skirts or trousers.
Outfit for a Special Occasion
There are some occasions that women require to dress elegantly than others. For instance, if you have to grace a cocktail, a holiday party or a black-tie event, it calls for a classy outfit. So we picked out an ideal short dress and paired it with heels. The best part is all of this comes right under Rs. 5000.
Short Cocktail Dress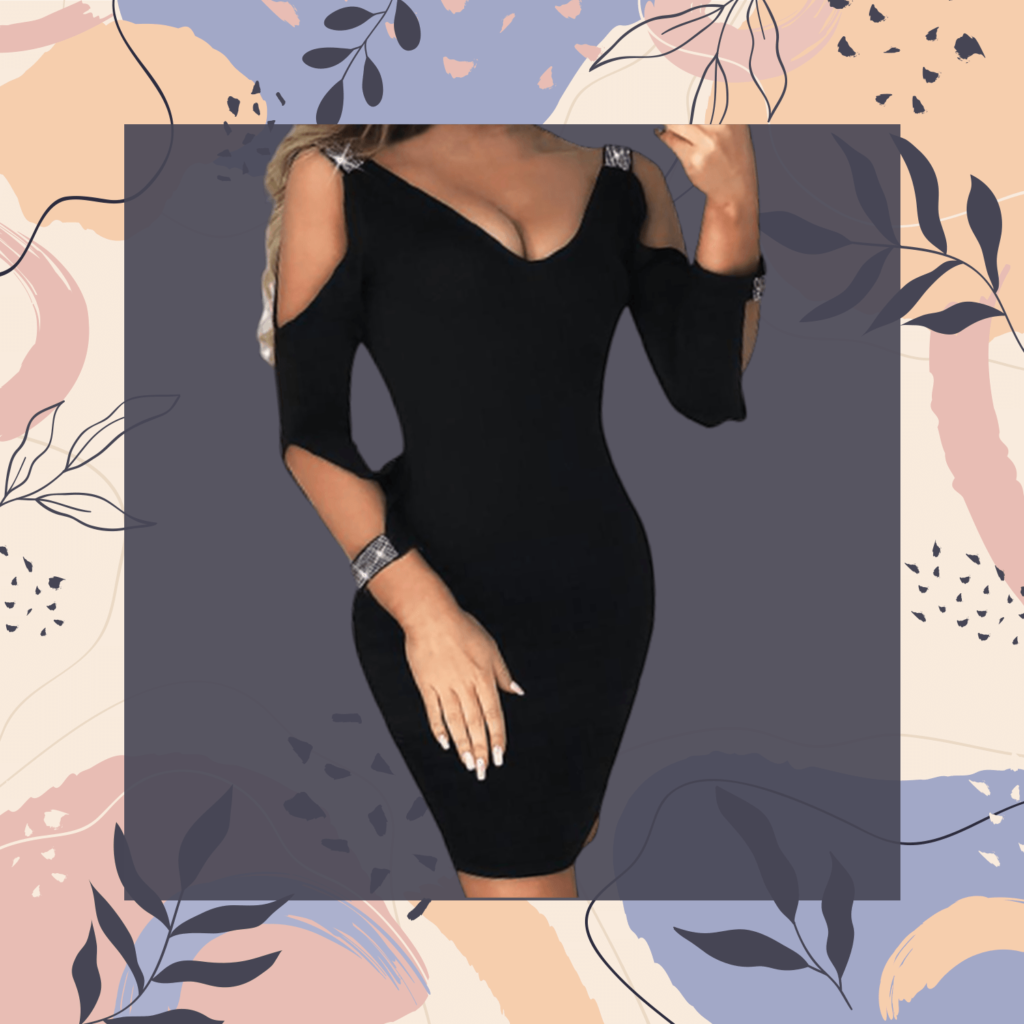 Make a stunning entrance with this fashionable and classy short dress. Match your jewellery elegantly, and you are sure to steal the spotlight of the event.
Gold Slippers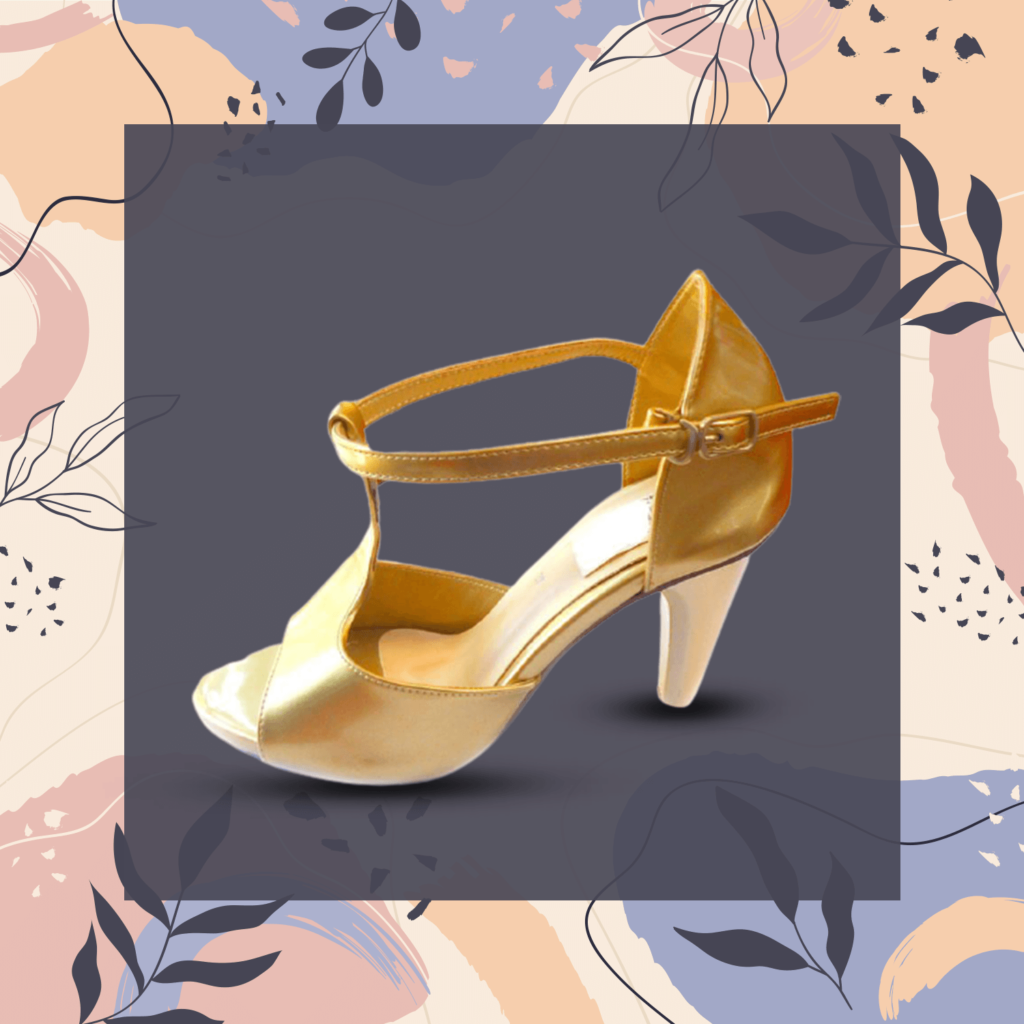 These golden slippers with heels will give a unique touch to the overall outfit whilst giving an elegant and glamourous look.
We hope you will be able to elevate your fashion game with these trendy outfits under Rs. 5000. To find affordable and quality clothes, download the Daraz App and check out the amazing deals on Daraz Fashion. To get some insight into adding a few pants to your wardrobe, check out 7 Types of Pants for Fashion Focus Ladies.