Must-Have Timeless Fashion Pieces In a Classic and Timeless Wardrobe
Stocking up your wardrobe with timeless fashion pieces is one way to stay fashionable forever. Fashion trends come and go, but timeless fashion trends remain afresh every season.
Are you wondering what timeless fashion pieces to buy? Ahead we are going to list some timeless fashion trends that you can always pick out when you feel like you've got nothing to wear. In addition, we'll go through the most timeless and fundamental things you'll need to put together an excellent, classic wardrobe in this post. These are the fundamental elements of a well-rounded wardrobe.
These are investment pieces, so don't hesitate to spend on a few high-quality items if the time is right. Furthermore, these classics may survive for years or perhaps decades if properly cared for. They'll get you through work weeks at your job, dates with your significant other, networking events, and any other occasion you can think of. So, without further ado, let's take a look at our top picks for a classic and timeless wardrobe.
Black Dress
Owning a stylish black dress can get you through many occasions. Imagine it's a Saturday night and you get an impromptu invitation to a party or go clubbing with your friends. Suddenly you don't know what to wear. These are the moments when timeless fashion pieces like the black dress will come to the rescue. With the right shoes and the set of accessories, this dress will take you anyplace. It's a timeless classic piece that will continue to reign the wardrobes of many in the future and forever after.
According to fashion experts, this is the single dress that every lady needs to have in her closet. It's not only minimalistic it is also super stylish.
A little black dress is synonymous with seamless elegance, simplicity, and flair. Because it is iconic, multifunctional, and timeless, it is a must-have for any lady. Moreover, you can wear it alone or add shoes or jewellery to complete the look. In addition, you can add layers, such as a jacket or a denim blazer, for style versatility when you need it.
Midi Dress
There is a midi dress that suits every age, body type and shape. It's tempting to be able to cross our legs or sit like a man without having to worry about hems dragging down when we stand up. That's why a midi dress can be one of the convenient timeless fashion pieces.
The term "midi" refers to any length that falls between two inches below the knees and just above the ankles. Most ladies find that just above the calf swell or below the calves are the most comfortable lengths. Furthermore, there are slim cut midi's flared midi's, tight-fitting midi's, so the variety is endless.
All accessories you have in your closet looks creative when you wear a longer-length dress. A simple shift in proportions revitalizes your boots, wedge sandals, and ballerina flats, whether you pick a midi dress in a solid colour, playful colors, patterns, or a fun design.
Button-up Shirt
Button-up shirts are an essential element of every work attire for both men and women.  It's a polished shirt that looks well with blazers and pleated pants. But how do you put it on in your day-to-day life? Is it OK to wear with casual attire? Yes, and yes again! Of course, this is a great workplace shirt, but there are a plethora of informal outfits you can put together with your regular clothing items. In addition, dressed-down button-ups look just as nice as dressed-up button-ups. Therefore, the button-up shirt is one timeless fashion staple that should be there in your wardrobe.
Jeans
The perfect pair of jeans would undoubtedly be one of the most essential and timeless pieces of clothing in any wardrobe. There's nothing like tuning into fresh denim inspiration if you can't figure out what to wear on a casual day out. Furthermore, these are ideal for workwear if your workplace allows smart casual. Thanks to their comfort and versatility, jeans will forever be in style.
Dress Shoes
No ensemble is complete without a pair of dress shoes.  Having support is just as important as displaying a fashionable look, whether you're racing for your train or working from a café. Therefore if your wardrobe does not include a killer pair of dress shoes, then it's about time to acquire this timeless fashion piece. Furthermore, you have the freedom to mix and match your dress shoes with professional attire or casual attire.
White Sneakers
If you had to own just one pair of shoes, then the white sneakers would be it. It's one of these timeless fashion pieces like jeans that would never cease to exist. They are comfortable, versatile and can be worn by anyone of any age.
Skinnies and Tank Tops
Several different skinnies and tank tops of colour and print will really help out in your wardrobe. These are excellent choices to mix and match with jeans, trousers, skirts. In addition, they make a great choice for layering clothes. Furthermore, they don't have to be too pricey because you can always wear them under a shirt or accessorize them with other clothing items.
Suit Jacket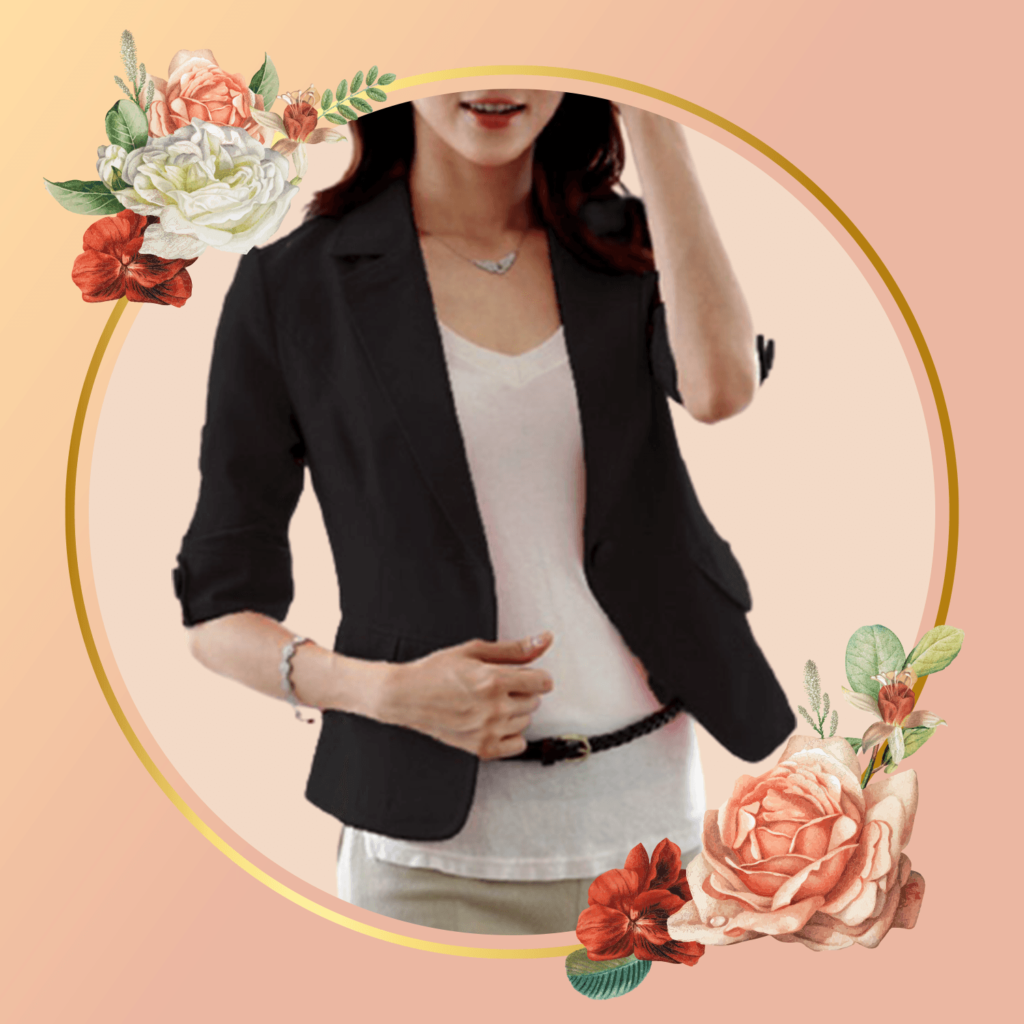 Jackets are terrific since there are so many different styles to select from. Both shrunken and oversized designs are popular right now, but before you buy one of each, make sure you have a perfect-fitting classic jacket in your wardrobe. Moreover, a blazer or suit jacket looks fantastic over any dress or other outfit. So a jacket is a must-own staple in a timeless wardrobe.
You can buy all these timeless fashion essentials for your wardrobe from Daraz Fashion at the best prices. So download the Daraz App today and browse through to see if anything captures your eye. If you search for a bag to match your outfits, check out our post on Fashionable and Functional Bags for Women in 2021 Who Keep Practicality a Priority.