Best 11.11 Deals on Pet Food Online Sri Lanka, Toys and Much More
Pet food online Sri Lanka and other pet supplies are not too easy to come by. The selection is limited, and it's hard to find stores that have all the products you need in one place for your fur baby. The good news is thanks to Daraz; now, you have access to all pet food online and other pet supplies in a one-stop shop. Download the Daraz App, and everything you need will be at the tip of your fingers. All you have to do is tap on the product and add it to the cart, and checkout.
Are you in search of pet food online Sri Lanka or any other pet supplies? Read on to find out how you can spoil your furry friends and fur-less friends by availing yourself of the 'pawsomest' pet product deals in town.
Can you believe it? There is less than a week to go for 11.11, the biggest one day sale in the world! Shop from the 11th November with over 50 Million in Savings across 3 Million Products. There are Mega Deals and massive price drops. Also, you can play fun games and win exciting giveaways. Get an Extra 12% off on bank cards with up to 60-month instalment plans. Download the Daraz App now and join the 11.11 Shopping Adventure! So, let's take a look at how you can save up to 40% on pet supplies during the 11.11 sale.
Dog and Cat Food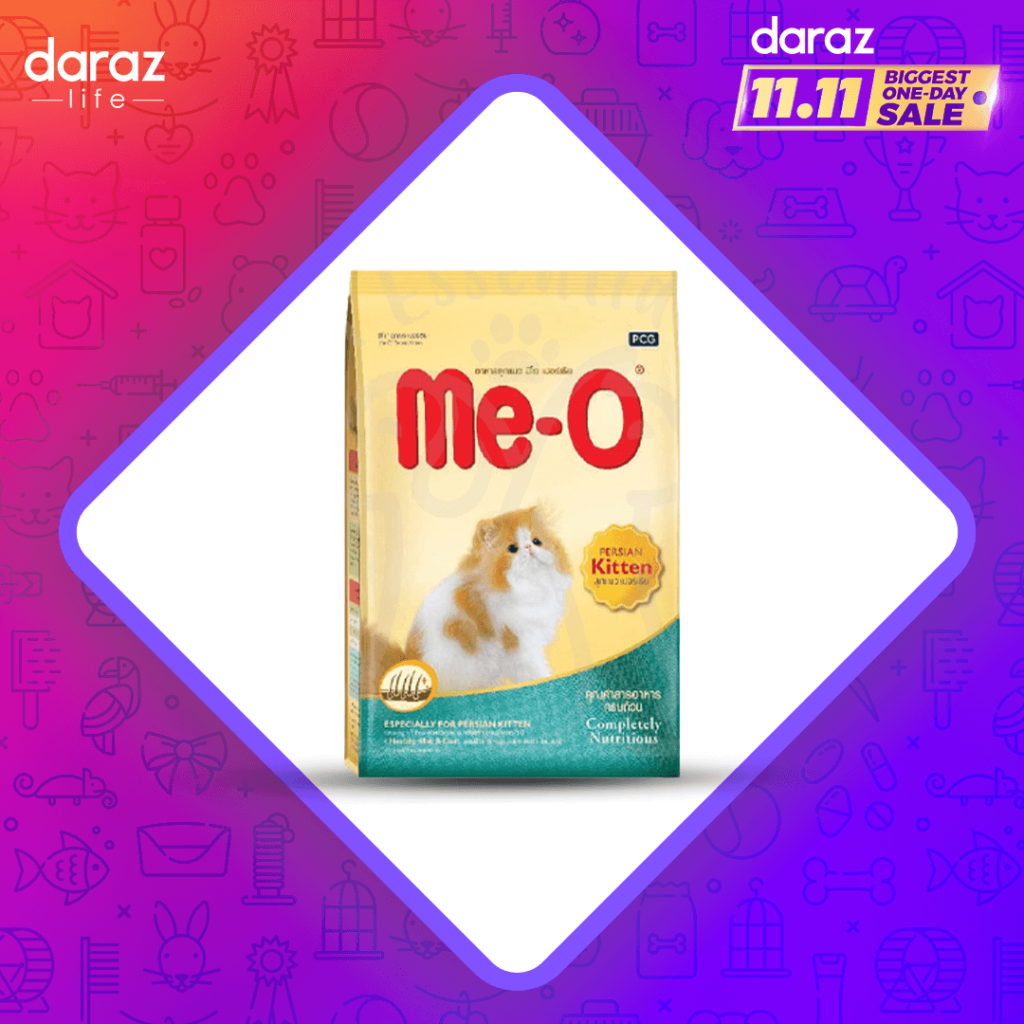 Pets, like humans, require food for energy. Food is essential for every pet, but it is also important to remember that giving just any scrap of food is insufficient. If you love your fur baby, it is necessary to ensure that your pet receives the right food in the proper quantity. Remember that giving your pet too little or too much food is a bad idea because it will most likely lead to health problems. Most importantly, there is certain human food that can cause fatal effects for pets.
So, stock up your cart with pet food during 11.11 to save thousands of rupees. There is food from popular pet brands such as Me-O, Eukanuba, Canine+, Royal Canin, Let's Bite, Smartheart, Blackhawk, Bite Active, Whiskas, Pedigree, and Ocean Free. Therefore, you can pick from plenty of choices.
Cat Treats and Dog Treats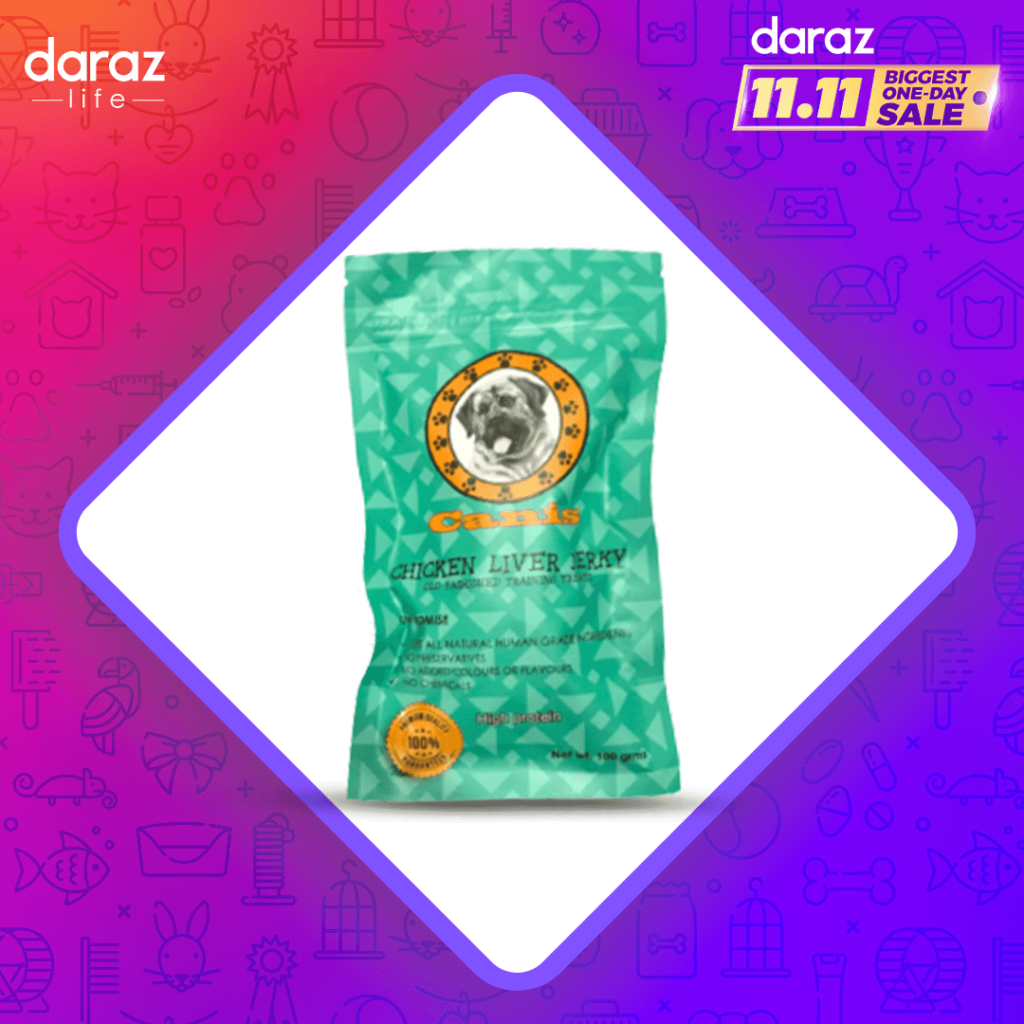 Does your furry friend love their daily treats? Many pet owners offer these tiny treats to their dogs or cats as a reward or to demonstrate their appreciation for them. In addition, treats are a great way to train your dog or cat. So, if you are shopping for pet supplies this 11.11, don't forget to add a few treats to your cart. We are sure your pets will appreciate it.
Fashionable Dog Leash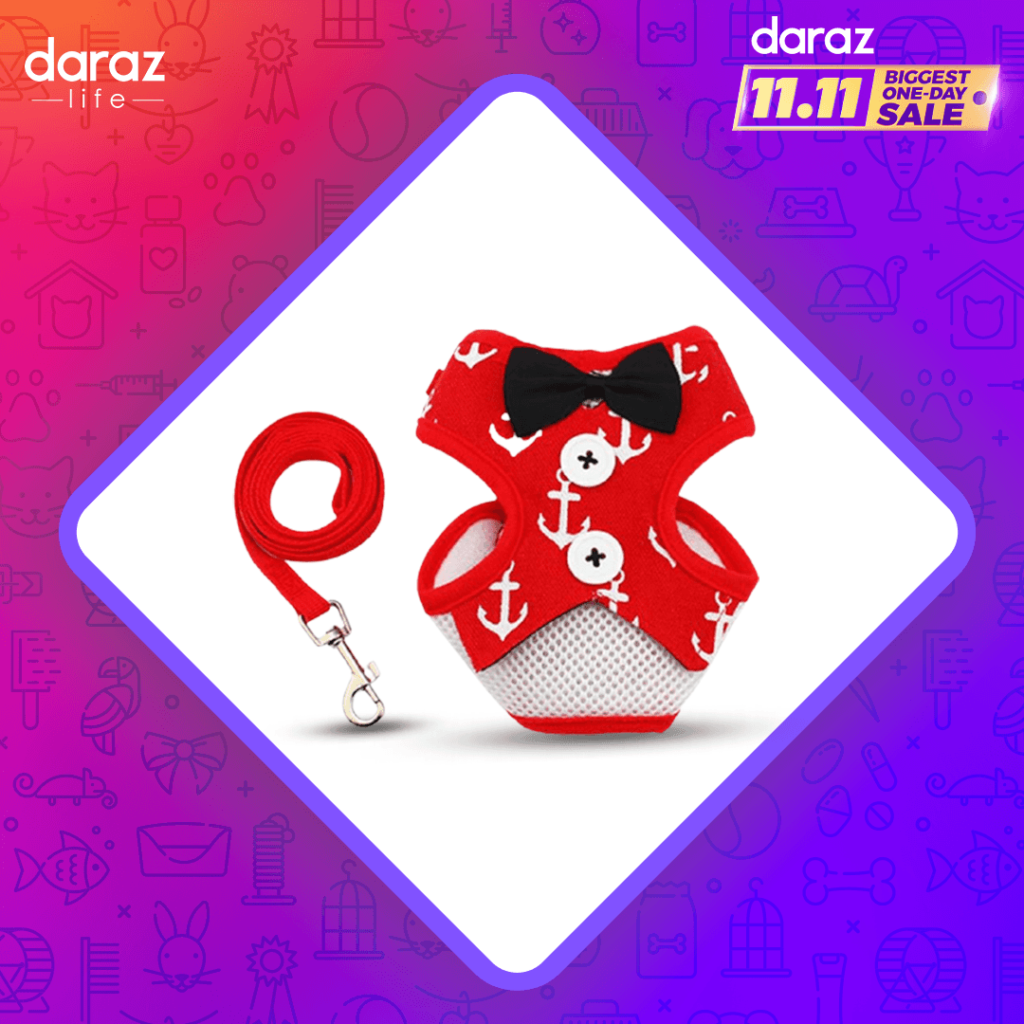 A cute dog leash is a straight-up essential for new dog owners. After all, pet owners aren't the only ones who need exercise; your pet does, too! Pets, like people, require exercise to be healthy and active. Make sure your pet gets some exercise every day or at least three times a week. We have a win-win suggestion. You can combine your workout with your pets. So, grab a handy leash and take your pet out with you on your morning jog or walk. Do you want to know the best place and the best time to get a trendy leash? The place is Daraz of course. We have several sellers on our website who market all types of pet products. The best time is during the 11.11 sale when you can get super discounts!
Dog Shampoos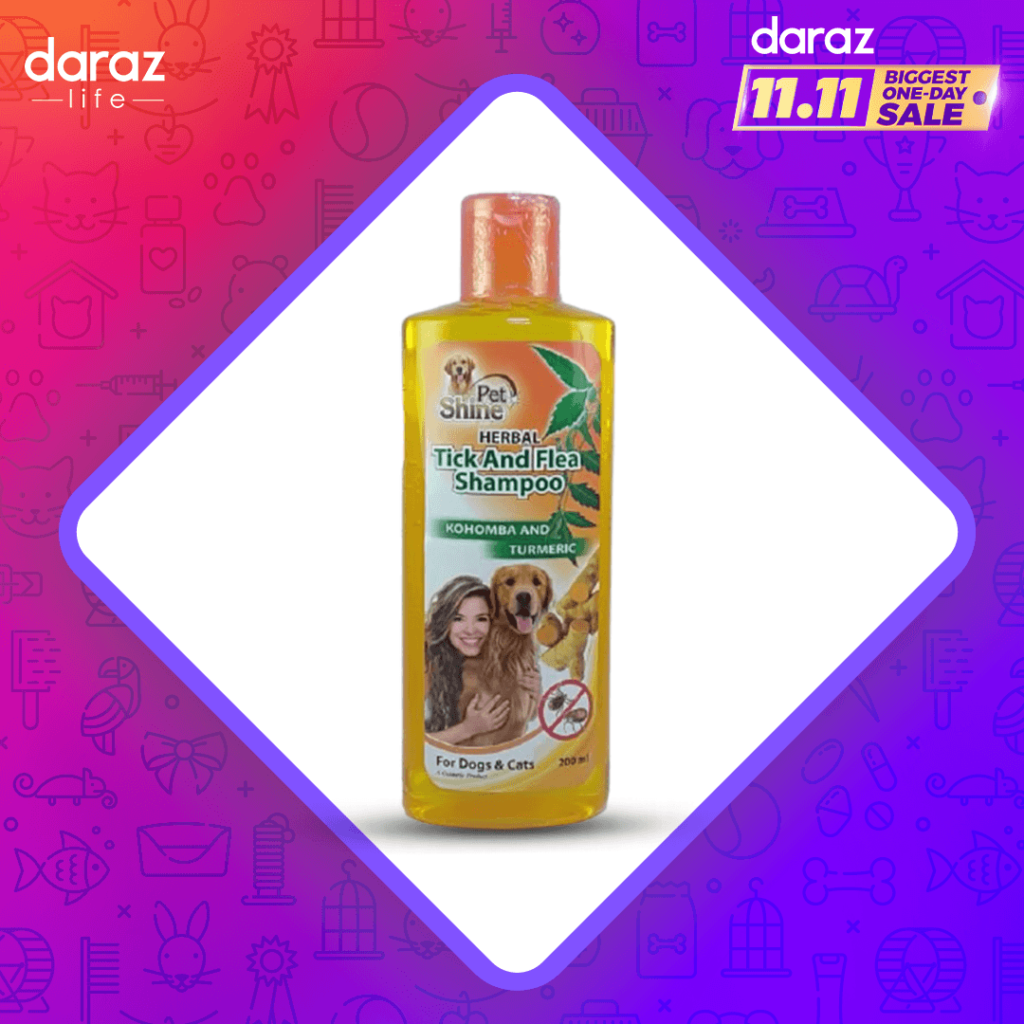 Most dogs would like to avoid bathing. However, it is necessary for the health of your dog's skin. Also, it helps to keep your dog free of bugs. And, of course, it's much nicer to have a clean and nice smelling pooch around the house. Therefore it's essential to pick out a suitable shampoo that ticks off all the boxes. An important point to consider when purchasing a shampoo would be whether your dog is long-haired or short-haired. Also, if your dogs have ticks or other bugs, your best bet is to use a medicated shampoo. However, carefully read the instructions before using medicated shampoo, as using more than recommended can be fatal to your pet.
Cat Brush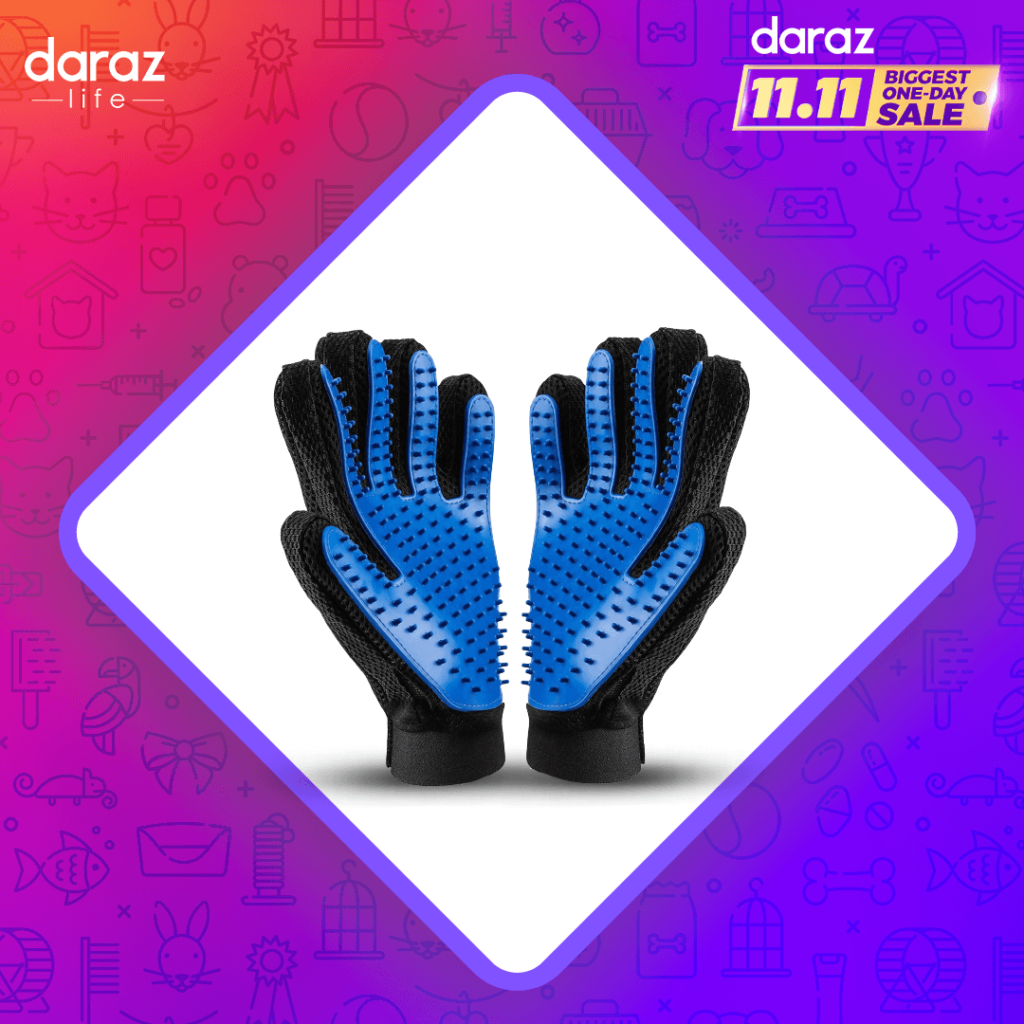 Brushing your furball is a vital part of taking care of a cat that is frequently ignored. People tend to think that cats don't need grooming because they groom by themselves. However, brushing your cat on a regular basis not only prevents tangles and matted fur but also promotes excellent blood circulation. Further, it allows you to check for fleas, ticks and wounds.
If you are in search of a cat brush, this pet grooming glove might interest you. It not only removes unwanted hair it also holds the hair onto the surface of the glove. So, grab this product at a discounted rate during 11.11, and we are quite sure your cat will thank us.
Cat Toys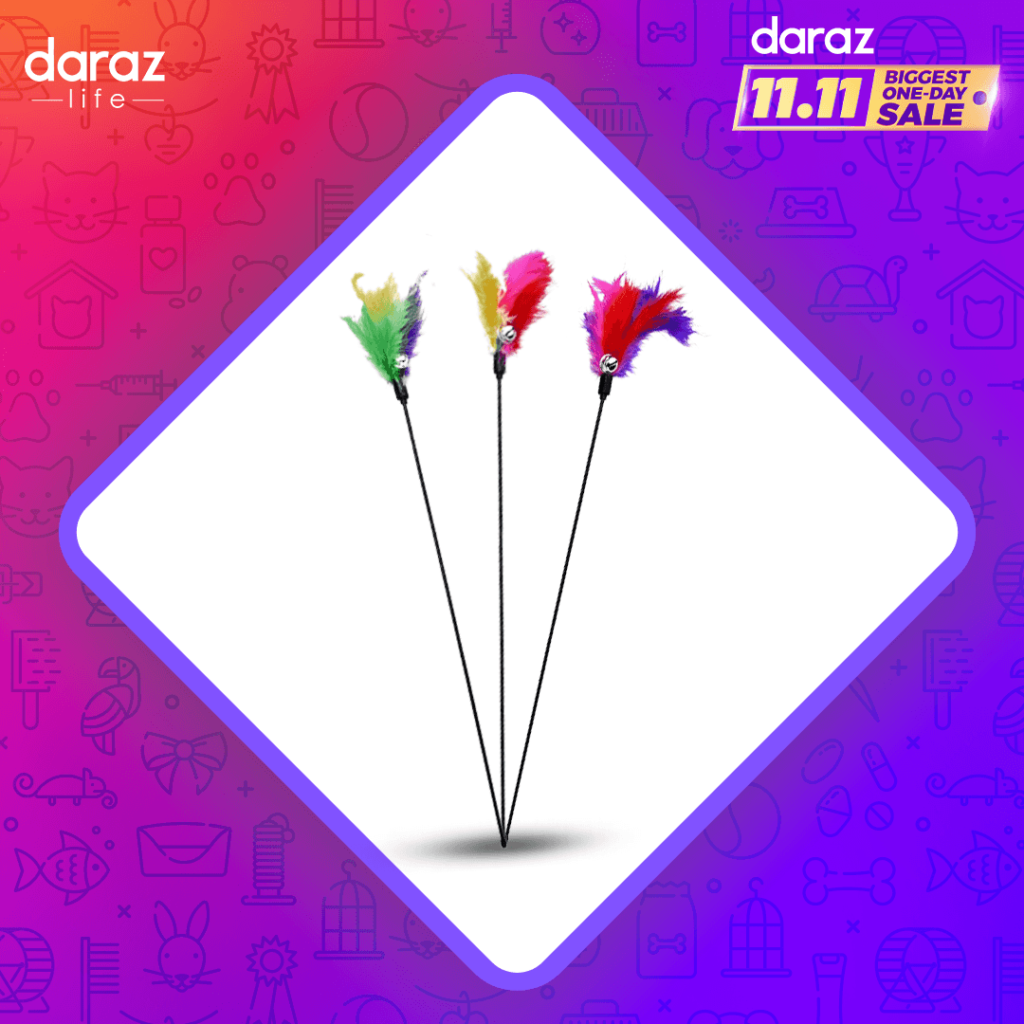 Cats, like humans, gain benefits from physical and mental exercise. They can alleviate tension, gain strength, and avoid or lessen undesired behaviours by exercising. The simplest approach to get your cat up and active is to use cat toys to stimulate its natural impulses. Select from a range of toys for your cat and dog during the 11.11 sale.
Hope you have made a list of things you want for your pets. Also, don't forget to check out 6 Essentials For Your Furry Little Friends : Pet Supplies At your Doorstep!