Top Trending Fashion Accessories Online Sri Lanka At The Lowest Prices
Fashion Accessories Online Sri Lanka can enhance any outfit. Therefore, in this post, we are going to take you through Fashion Jewellery Online Shopping Sri Lanka
Are you curious to know the top trending fashion accessories online Sri Lanka? Fashion Jewellery online shopping Sri Lanka is about to get a lot more exciting because 11.11 is finally here!
Daraz 11.11 is going to vibe through the world of online shopping from 11th November with over 50 Million in Savings across 3 Million Products. Furthermore, there are Mega Deals, fun and exciting games, and amazing giveaways. You can also get an Extra 12% off on bank cards with up to 60-month instalment plans. So, Download the Daraz App now and join the 11.11 Shopping Adventure!
Earrings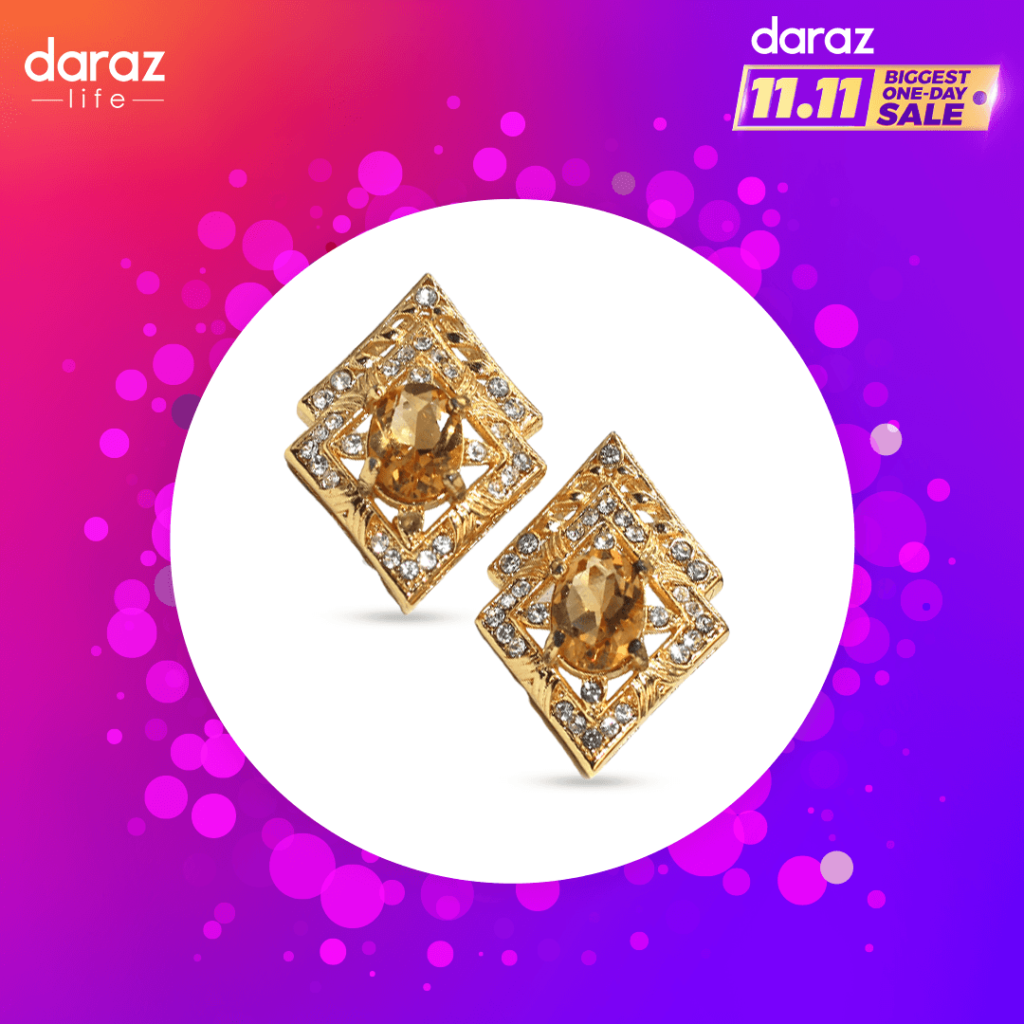 If you want to appear put together and add that touch of perfection to your outfit, wear a pair of fashionable earrings. Nothing completes a look like a pair of chic earrings. In addition, the choices in the market are unlimited when it comes to fashion earrings. From hoops to statement earrings dramatic studs, the options are many. So, download the daraz app and go through the massive selection of earrings at discounted prices.
Necklace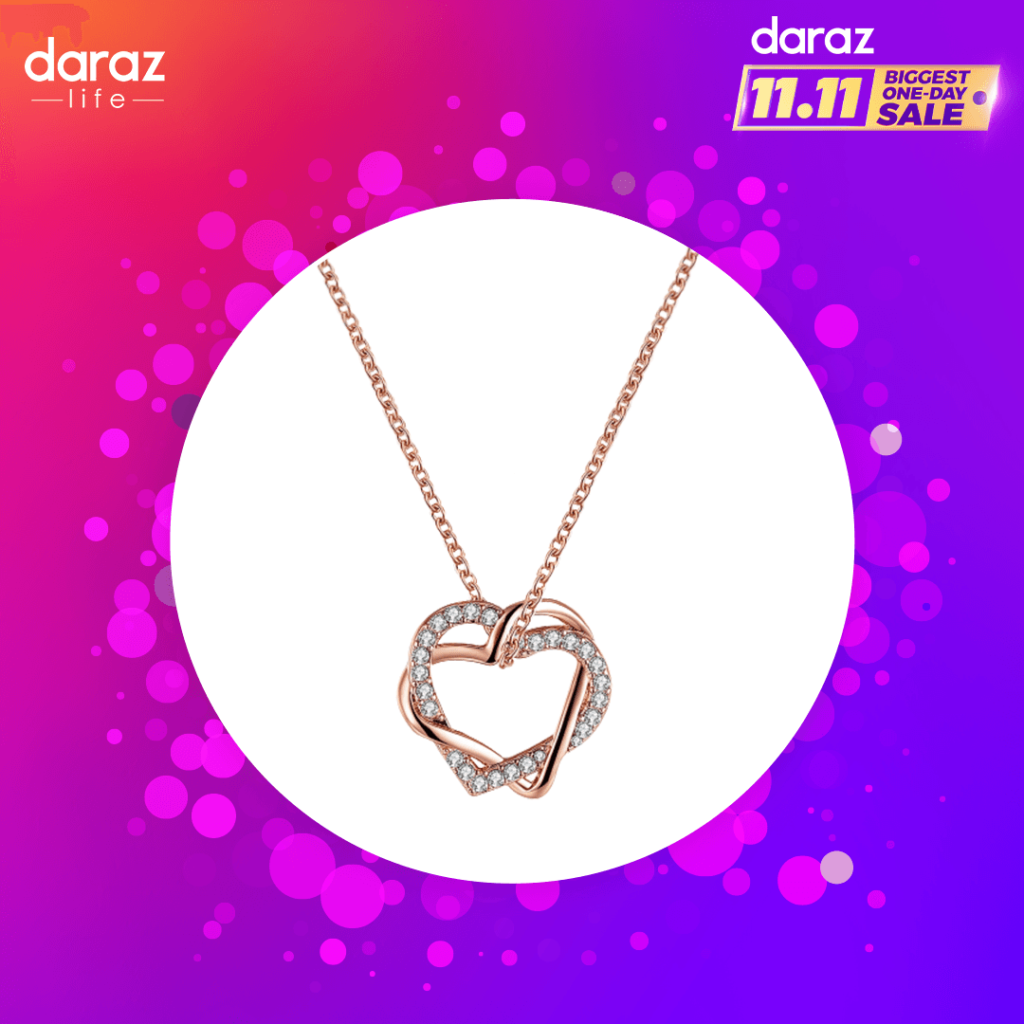 This is by far the sexiest piece of embellishment a woman can wear. It's one accessory that can set you apart from the others. Furthermore, it is the perfect jewellery option if you want to glamourise your look and add a touch of femininity.
A necklace is a great way to draw attention to yourself. Also, You may experiment with different styles and create a statement just by matching your necklace to your clothing. In addition, you can wear necklaces for a variety of reasons, including expressing something significant to you. It's an extraordinary way to make a statement or bring attention to your neck.
Rings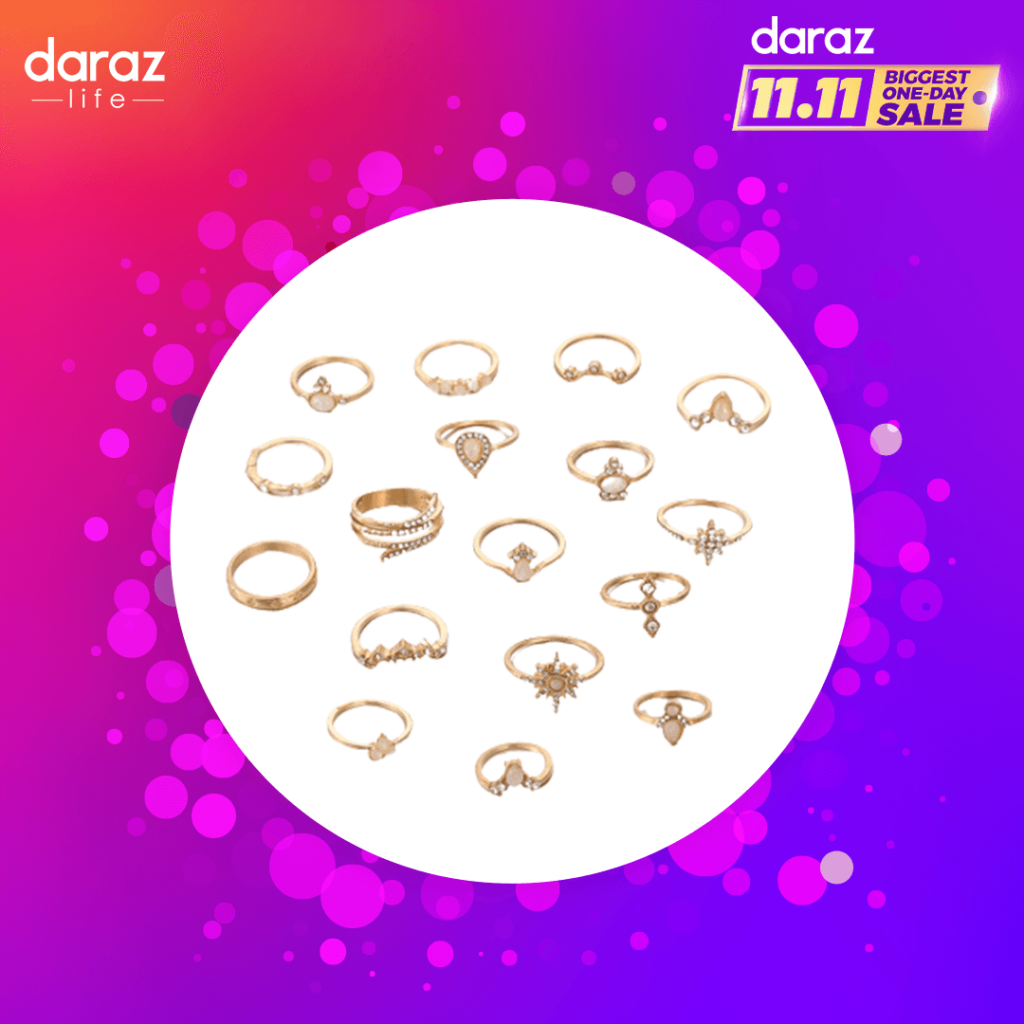 Rings are often used as decorations or as symbols of prosperity. In addition, some of them have symbolic meanings in affiliation to marriage, status, ancestry, accomplishments, and more. Rings can also be made into emblems that work with wax seals or contain a little storage compartment. Rings frequently have a connection with supernatural and spiritual meaning depending on the belief of certain people.
However, most of all they look good when you wear them in your hands. They can make your outfit stand out.
Ladies Watches and Mens Watch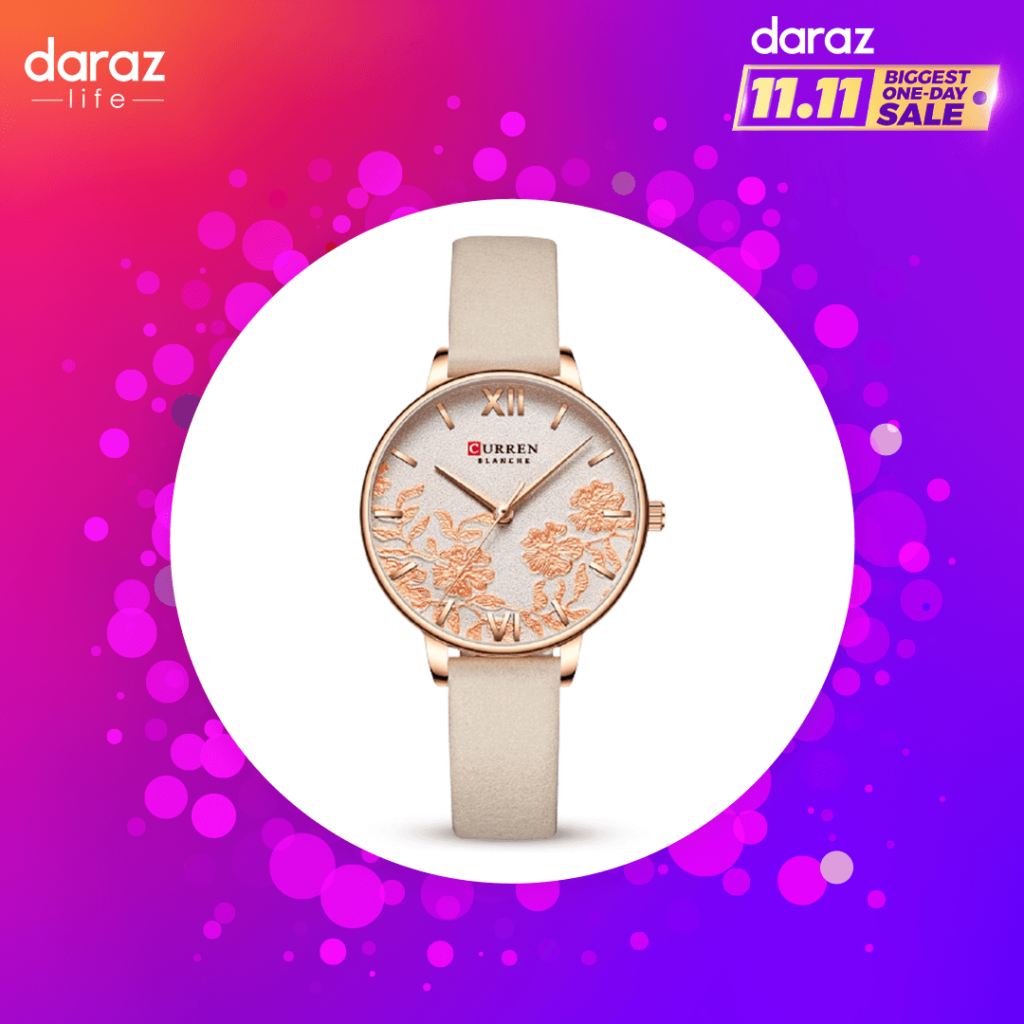 A watch isn't, and never has been, merely for checking the time. It's a means of personal expression that reveals quite a bit about the wearer's personal style and lifestyle. Furthermore, if you are someone who constantly gets distracted when you check the time on your phone, getting a watch can be helpful. In addition, glancing at your wrist is much classier than pulling out a phone to tell time.
A watch can actually portray the kind of lifestyle you lead. Therefore, be mindful to choose your watch wisely.
Sunglasses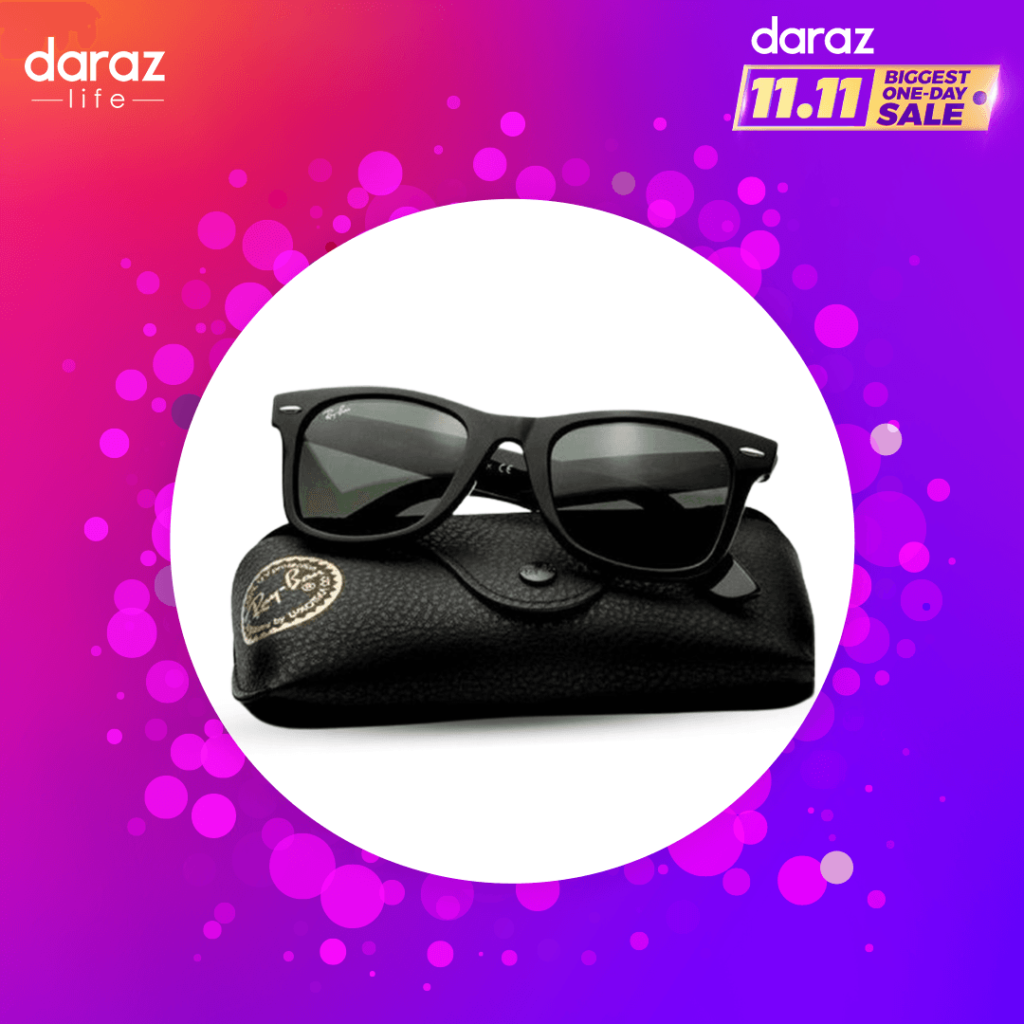 Wearing sunglasses is the perfect combination of protecting your eyes while looking stylish at the same time. Furthermore, if it's a windy day, sunglasses do the trick of helping to hold your hair in place. If you are a newbie to wearing shades, picking a pair with neutral hues will be good to start. If you seek to make a statement, go for a more striking and bold colour with a larger frame.
If you like to mix and match your sunglasses with your outfits, it would be a good idea to keep a few pairs of shades handy. It will allow you to experiment with different looks.
Bracelet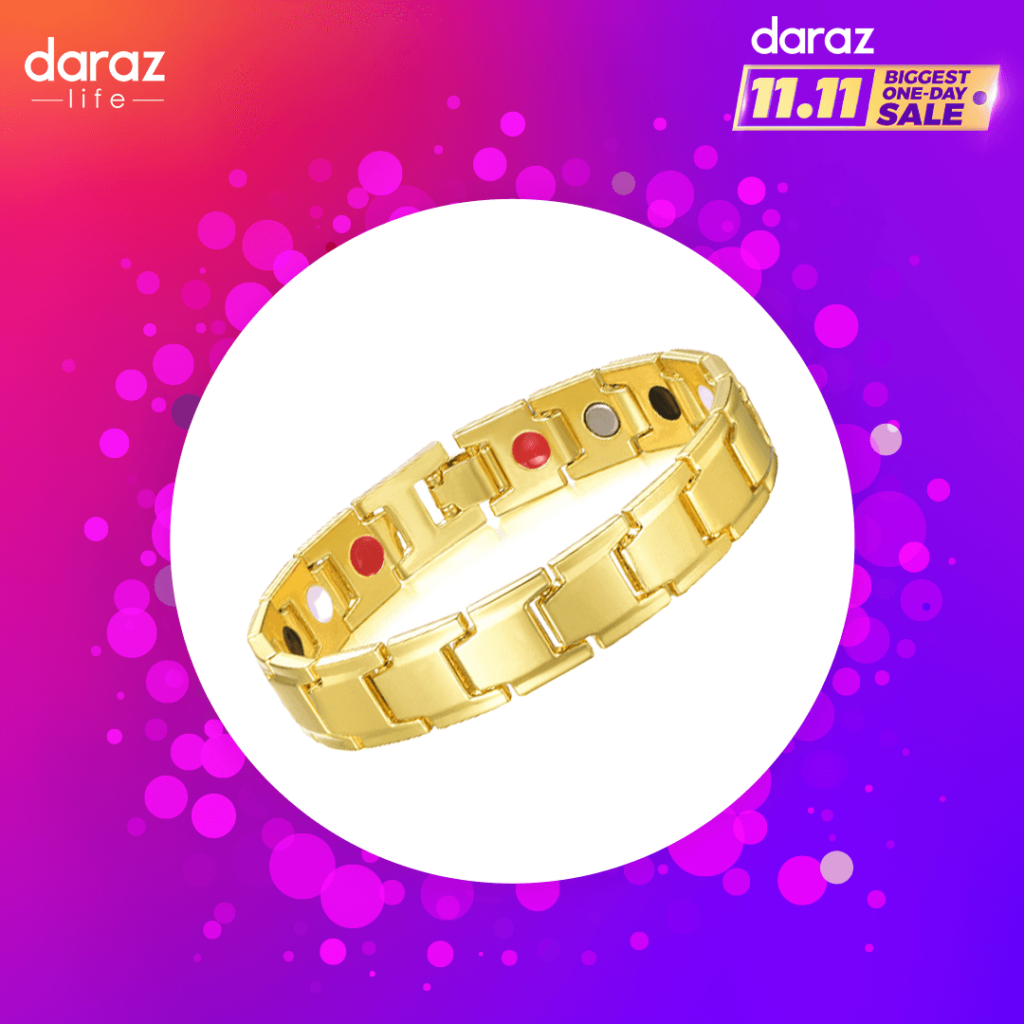 Bracelets are a fashion accessory that never goes out of trend. They come in different materials, colours, shapes and designs. Some wear it for spiritual or cultural purposes, and at other times they carry a message, such as breast cancer awareness. Whichever way, bracelets are a great addition to give a touch of bling to your outfit.
If you are on the lookout for fashion jewellery and accessories, take a look at the amazing discount offerings on Daraz during 11.11 sale. You will find gorgeous accessories of reputable brand names for the best prices in the market. Some of the brands include Stone N Strings, Casio, Embark, Vision Care, Oakley Polar One, Polar Sun, Rayban,  Emporio Armani, Michael Kors Curren, and KLF. So, get on the daraz app, and happy shopping.
Also, don't forget to check out our blog post; Stock Up on Accessories That Have the Power to Transform Any Outfit.