Work Christmas Party Outfits Under 5000 to Look Great This Season
With the seasonal celebrations happening around, it's about time you take a look at some work Christmas party outfits. Ahead, we will take a look at a few outfits you can choose to dazzle up your festive wardrobe this Christmas.
Are you in search of work Christmas party outfits? Continue reading because we have lined up mens fashion, ladies fashion and some of the top fashion trends available for Christmas.
Grand Christmas Sale
Daraz is ready to deliver The Magic of Christmas across the nation with the Daraz Grand Christmas Sale 2021. Starting from the 12th of December, you can get up to 80% off from over 3 million products ranging from fashion, electronics, lifestyle goods and groceries. In addition, you can get a further 12% off on bank cards. Additionally, if you cannot pay upfront for any of the products, you have the choice to opt for easy monthly instalment plans where you can pay small instalments throughout a time span of 60 months.
Enjoy Mega Deals, Flash Sales, Fun Games, Free Shipping, Free Prizes and Many More Surprises. Don't forget to rejoice by saving up to 70% off on your favourite bedding and bath brands like VANTAGE, Ebony Holdings, Embark, TOFO, DSelect, Moose Clothing, Avirate, Miika, Laveena Sarees, Jezza, Kyra, Signature, Emerald Urban Roots, Atitude, Rugged Heads, Archer, VYAYA. Furthermore, you can get free shipping, valuable vouchers and free gifts when you shop in these flagship stores on Daraz. So, Download the Daraz App and start shopping for the Holiday season!
So, without further ado, let's take a look at work Christmas party outfits you can buy under Rs. 5000.
Festive Print Midi Dress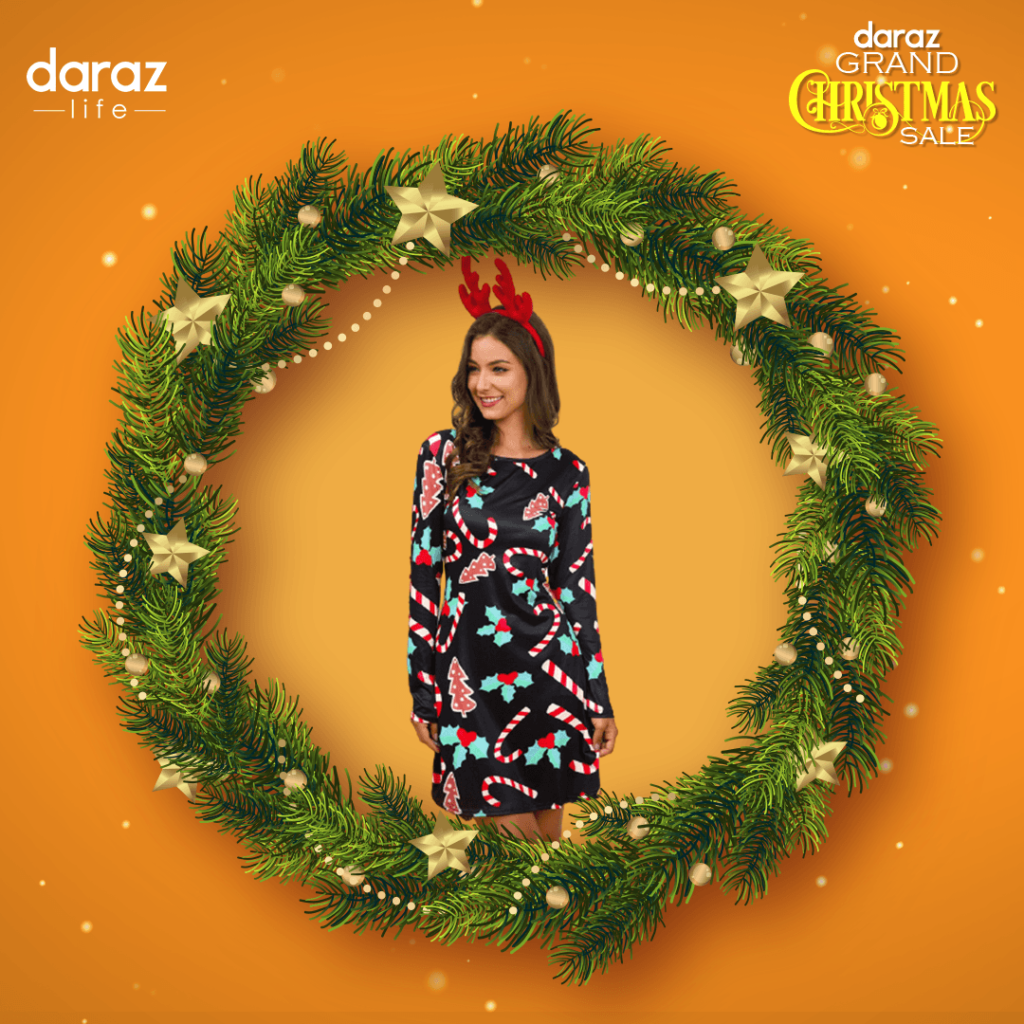 If you want to bring a joyous and festive ambience to the atmosphere, this is the perfect dress to get. Furthermore, it is a stylish vintage print that will never go out of style. Therefore, if you want to wear it for the Christmas parties next year, it is sure to still be on-trend.
Red Maxi Dress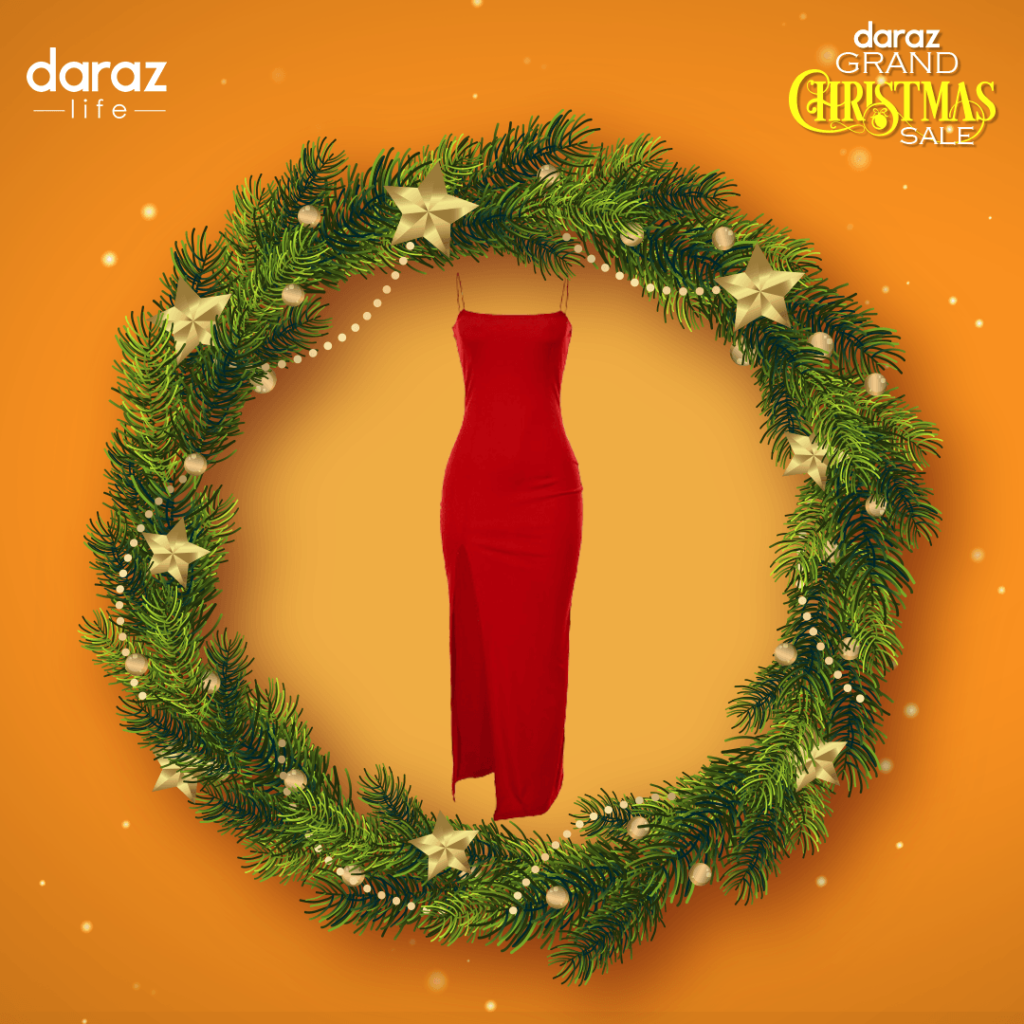 If you are attending a more formal Christmas party, you can never go wrong wearing a red Maxi dress. It's not only a stunning number, but it also blends in well with the Christmas colours.  Therefore it's an ideal party wear dress to adorn any formal festive event.
Green Tunic Top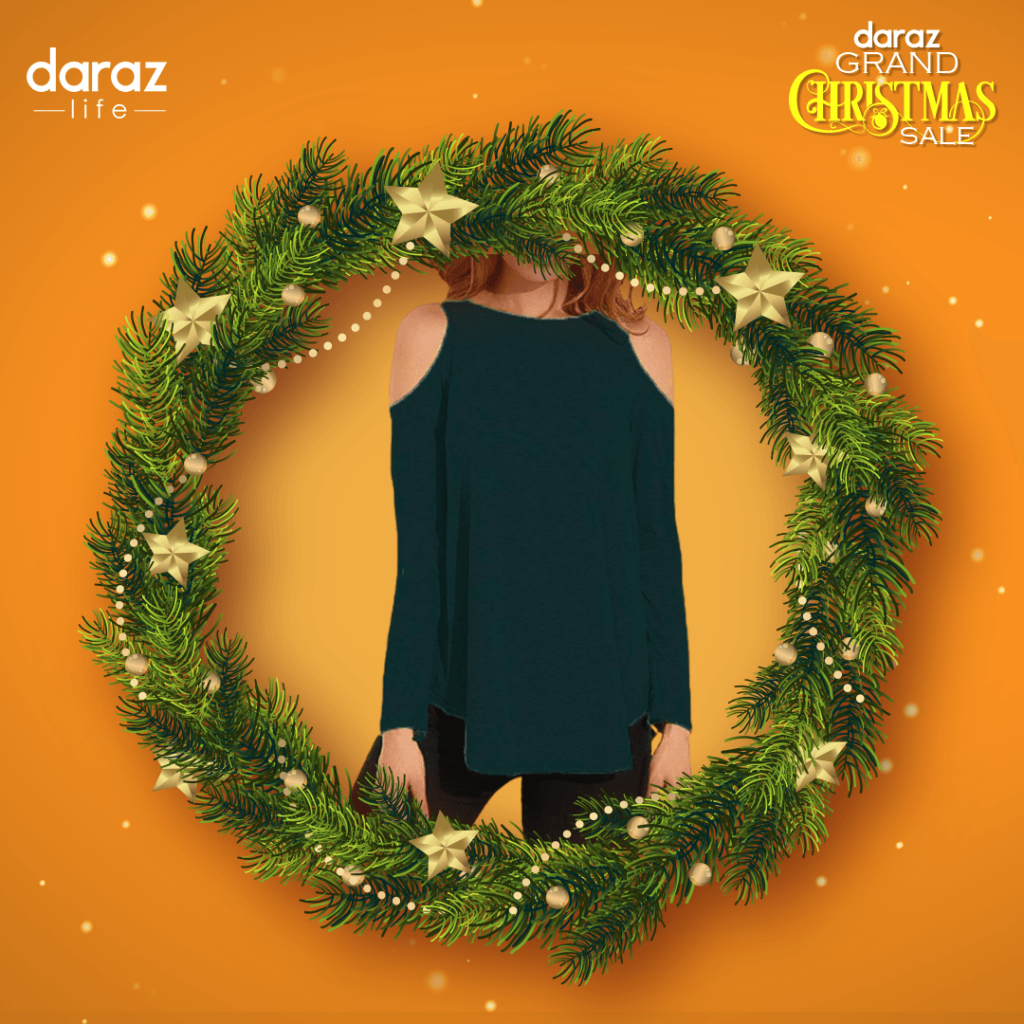 This gorgeous tunic off-shoulder top will be a hit at any party. The best part is you combine it with anything ranging from a pair of black trousers, a mini skirt, or black leggings. You can match it with a gold necklace and other accessories to really look bright and ready to jingle all the way. So, if you already have a pair of black trousers, shorts or skirts, you should definitely consider getting this top.
Green Jumper Top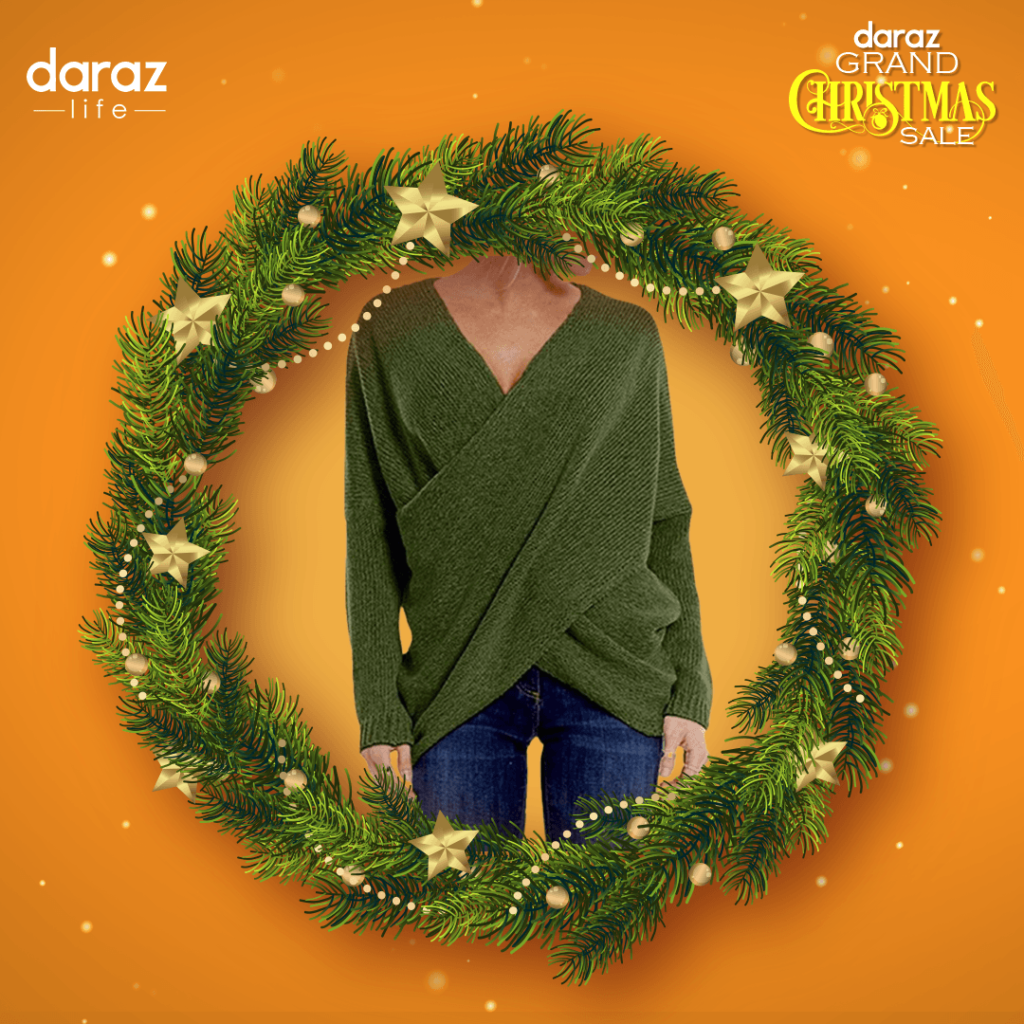 This will be an ideal outfit if you are heading to a simple and casual office get together. You can pair it with jeans and simple everyday accessories. Furthermore, it's perfect if you are going for a smart but casual, comfortable yet elegant look.
Tropical Vintage Shirt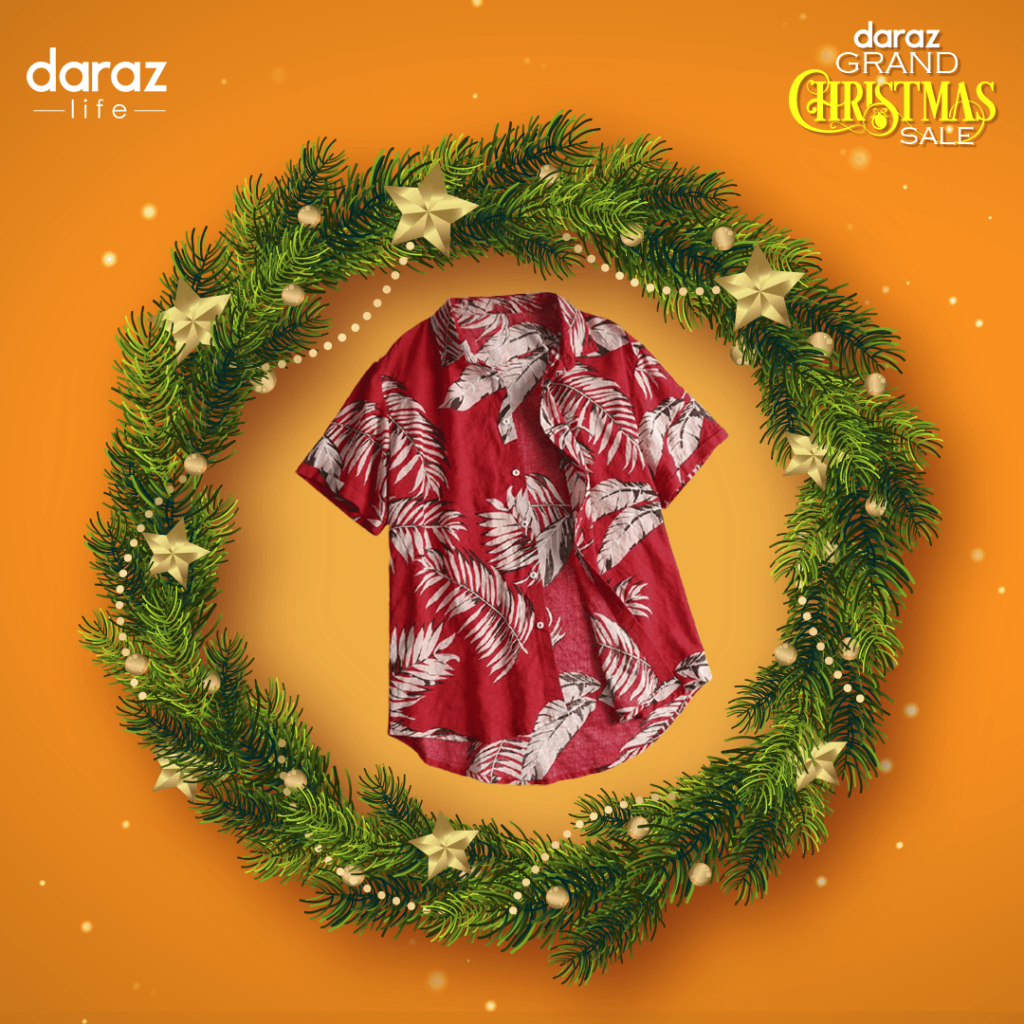 We are not going to avoid talking about mens clothes when it comes to Christmas party outfits. Therefore, we picked out this stylish and tropical shirt that will suit any seasonal occasion. This shirt comes in two different colours, green and red, so you can wear it for a get together during the day or night.
Chino Pants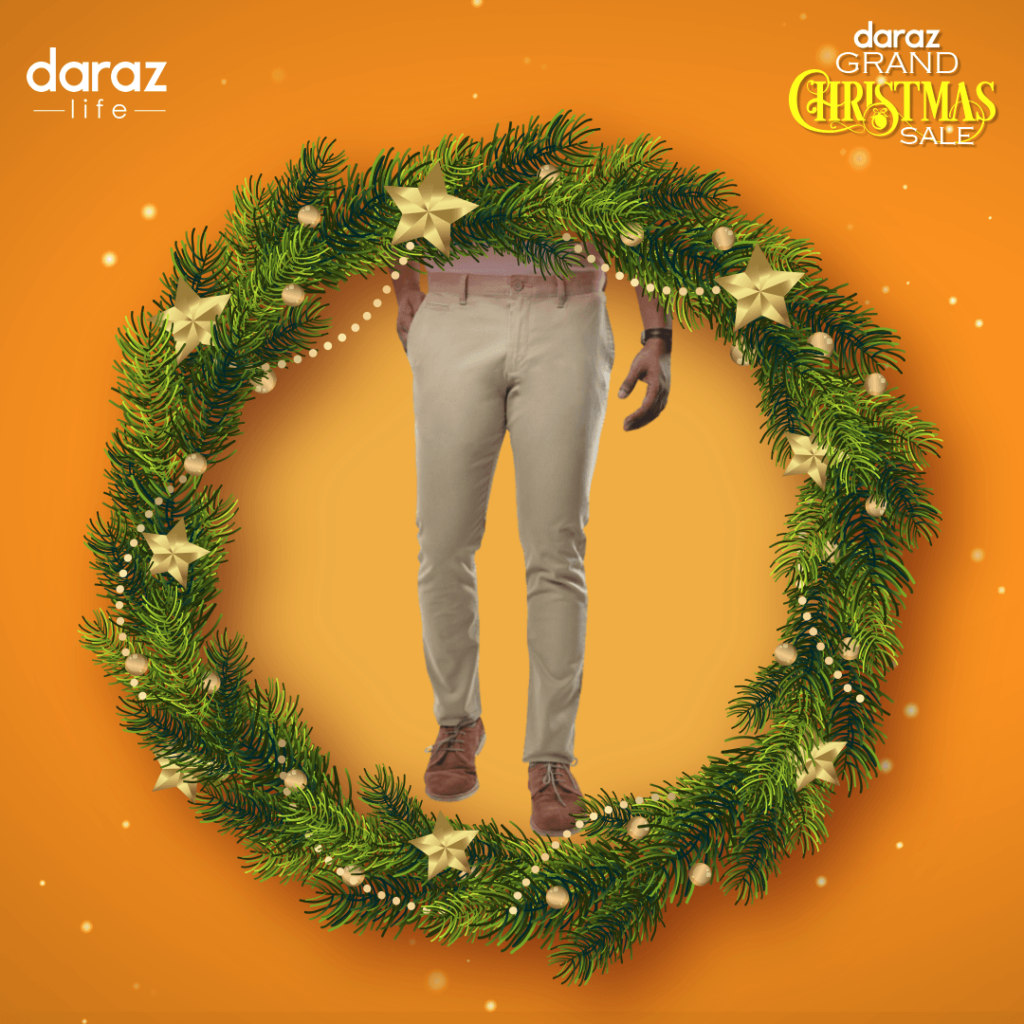 Chino pants are perfect whether you are attending a more formal event or a casual party. Therefore, this is a must-have outfit in every man's wardrobe. You can match it with almost any shirt, or T-shirt professional or casual. Check out the Daraz app for a wide variety of Chino pants of varying colours.
Short Dress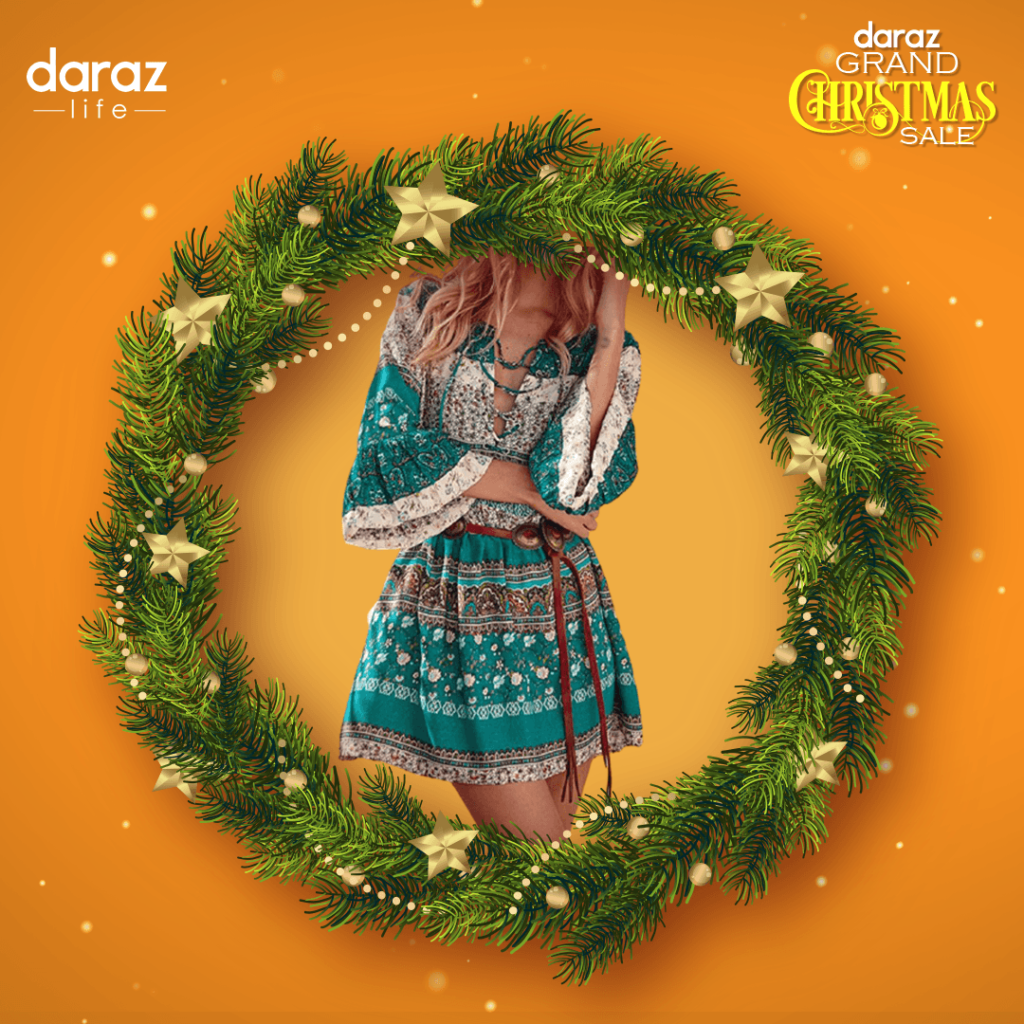 A large selection of ladies clothes is available in Daraz, suitable for festive gatherings. This short dress is one out of many such online dresses available. It's really comfortable and most ideal for an occasion during the day.
Download the Daraz App and shop away for all your fashion needs this holiday season. Check out Modern Bedroom Ideas to Beautify Your Bedroom For the Holiday Season if you are planning to arrange your bedroom for the holidays.