Best Deals on the Latest Smartphones This Christmas
If you are keeping an eye out for deals on the latest smartphones, continue reading. Ahead, we are going to list a few of the best phones available in the market as of 2021.
Want to get one of the latest smartphones this Christmas? Read on to find out the most popular mobile choices that sold out, like hotcakes this year.
Unbeatable Christmas Offers in Sri Lanka
Christmas is just around the corner, and this is the time of the year you get some of the best sales in the market. However, one sale tops them all. Daraz Grand Christmas Sale 2021 is LIVE! You can get up to 80% off from over 3 million products ranging from electronics, fashion, daily essentials and lifestyle goods. So, if you are hunting for big bargains in Christmas Sales 2021 Sri Lanka, the Daraz Grand Christmas Sale 2021 is one that you do not want to miss.
On top of the biggest discounts in town, you get to enjoy an additional 12% off on bank cards. That's not all! You can opt for monthly instalment payment plans for up to 60 months, so you don't have to stress if you cannot pay for a product upfront.
Furthermore, watch out for Mega Deals and massive price drops during flash sales. If you don't want to pay for shipping, you don't have to. All you have to do is stay alert for the hours when Free Shipping is available site-wide to buy everything you want to purchase and get them delivered for FREE. So, what are you waiting for? Go ahead and shop till your drop!
Let's take a look at some great steals from the latest smartphones category during the Christmas sale.
Samsung Galaxy Z Fold 3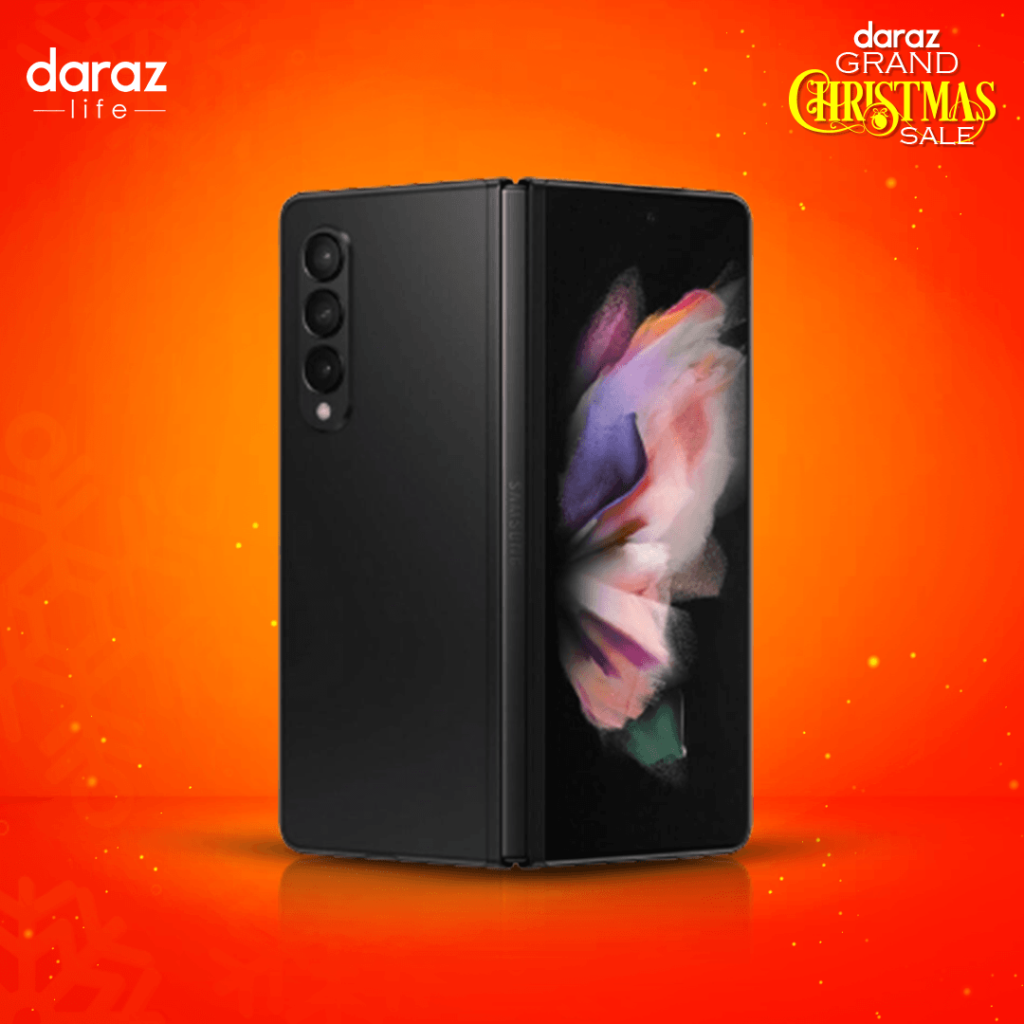 Ever feel like you could use a bigger screen for your to-do lists, games and Netflix shows? Something that you can fit in your pocket? Or are you a power user who loves to own the latest gadgets? The release of the Galaxy Z Fold 3 with the familiar 2-in-1 design has proved to be an impressive step ahead for Samsung's flagship foldable line. It offers a more durable design, improved multitasking, and upgrades, making it much more user-friendly than other foldable phones. Adapted with good camera quality and the S pen feature, this might be the new all-in-one gadget you'd want to be accompanied by as you enter the New Year.
Apple iPhone 13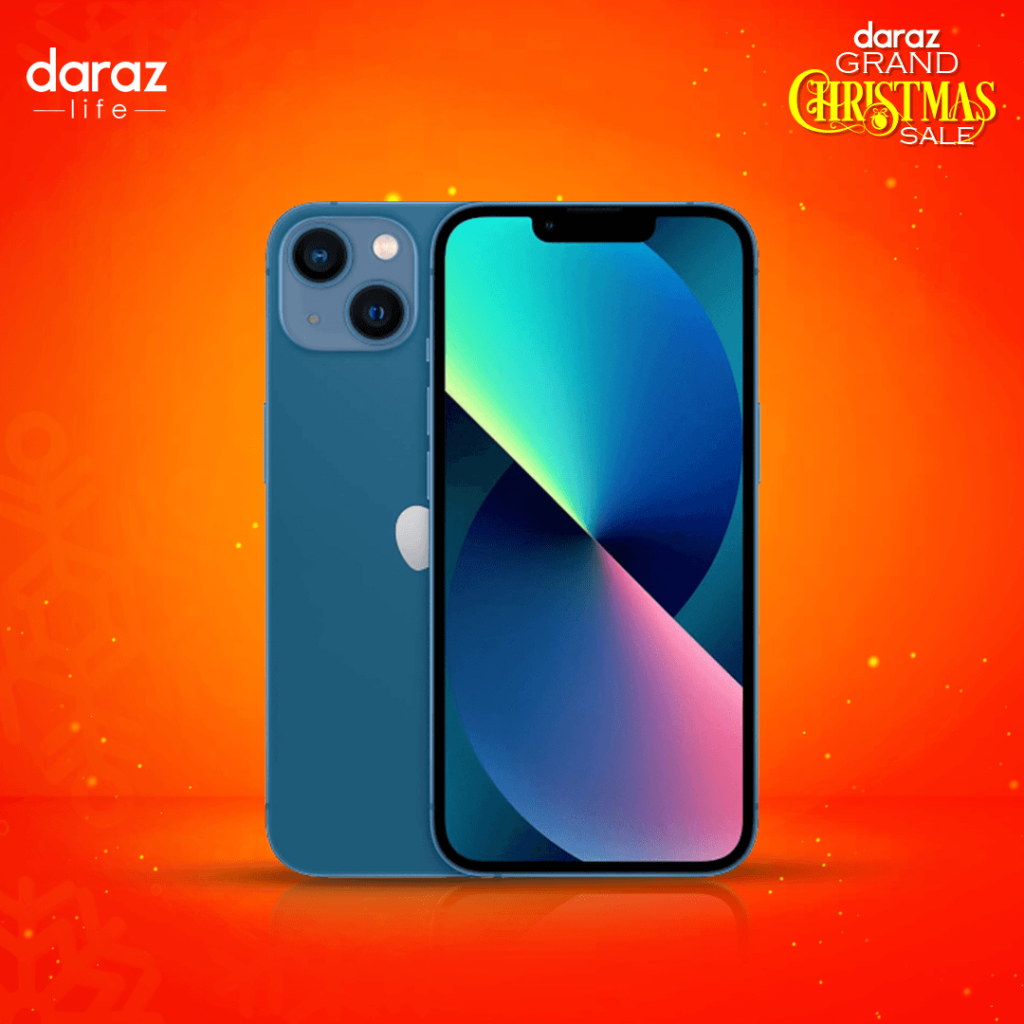 With the pandemic moving everything to digital platforms, all of us crave longer battery lives. This new release offers 48 hours between charges, in addition to improved camera features and storage space. Moreover, Apple has utilized recycled materials largely, making it super environmentally friendly. If you're a photography or environment enthusiast, this purchase might also be one of the choices that you're most content with.
Samsung M32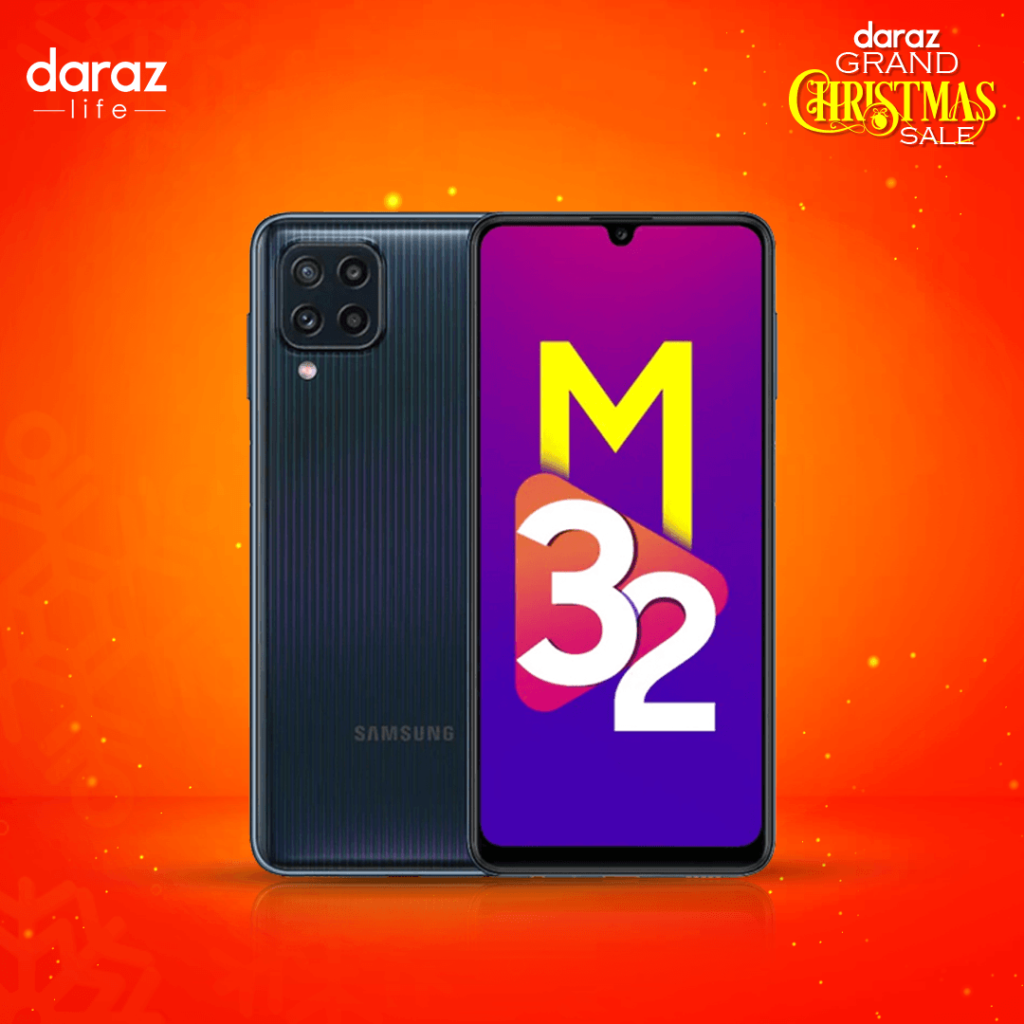 Whether you're a gamer, multitasker or do a whole lot of binge-watching this holiday season, the Samsung M32 is curated for you. It's Dimensity 720 Processor of the Galaxy M32 5G gives the performance of your phone an unbeatable boost. Additionally, it has a 6.5″ HD+ Infinity-V Display is here to create a one-of-a-kind viewing experience for you. The sharp colours and design take your content to a whole new level. Purchase today to make most of One UI 3.1 designed for your convenience and get multiple things done on a single screen.
Realme C11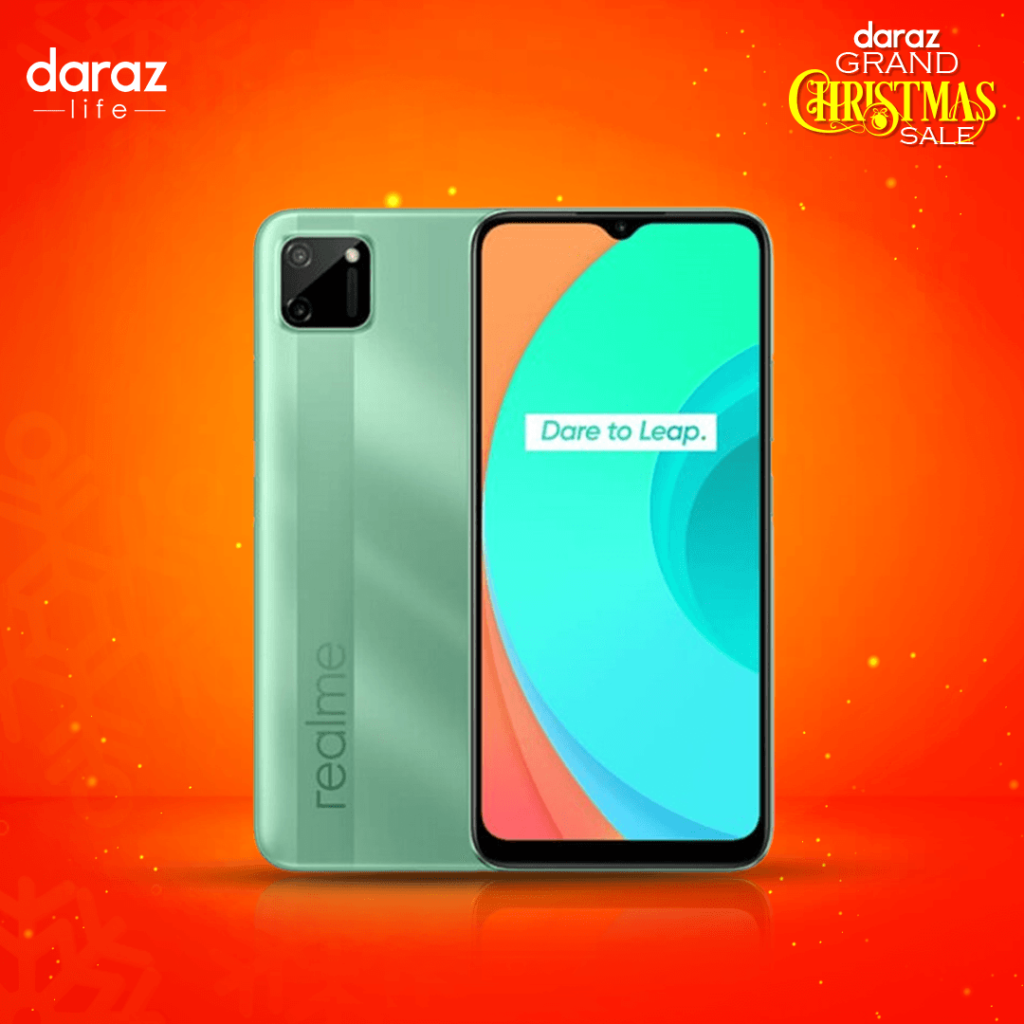 Want an affordable phone with large storage space, elegant style and splendid battery life? Realme C11 is a good option. In addition to the refined craftsmanship and exquisite coating, the dual camera quality performs well in the price segment it caters. Moreover, it comes with a large screen that enables you to watch online content with sharp viewing angles. This smartphone is more or less a complete package, only lacking a fingerprint sensor. It would also make a perfect Christmas present for your loved ones who are transitioning from a feature phone to a smartphone.
Redmi 9A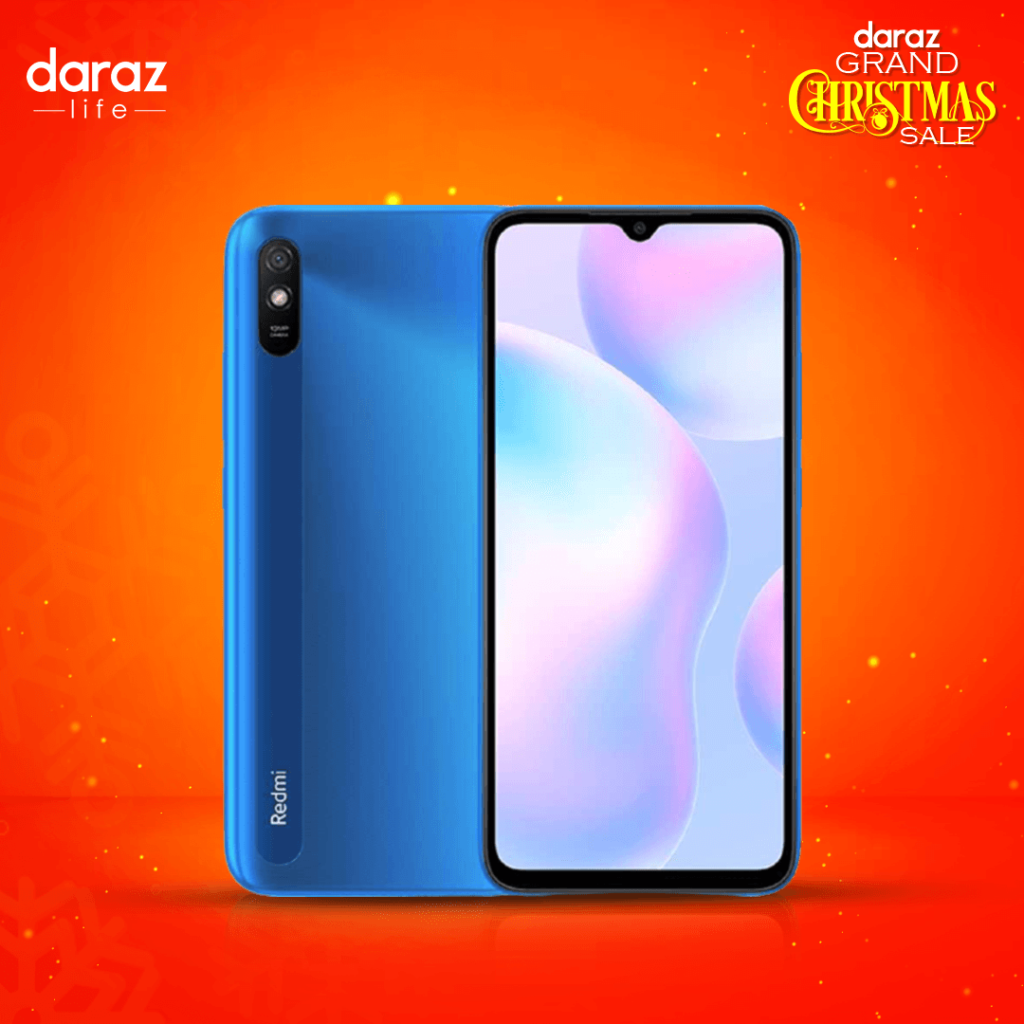 Another budget-friendly device that'll make a perfect arrival for you would be the Redmi 9A. It comes with a 6.53″ Hd+ Dotdrop Display and 5000mah High-capacity Battery, perfect for everyday use. A lot of people prefer Xiaomi devices as they're simple but filled with features. With the MediaTek Helio G25 processor, it promises reliable performance,
ensuring a lag-free experience. This phone is also a good option for a responsive gaming experience, as it has the HyperEngine game technology incorporated for more fluidity. All these perks make it top the list of the latest smartphones.
OPPO F19 Pro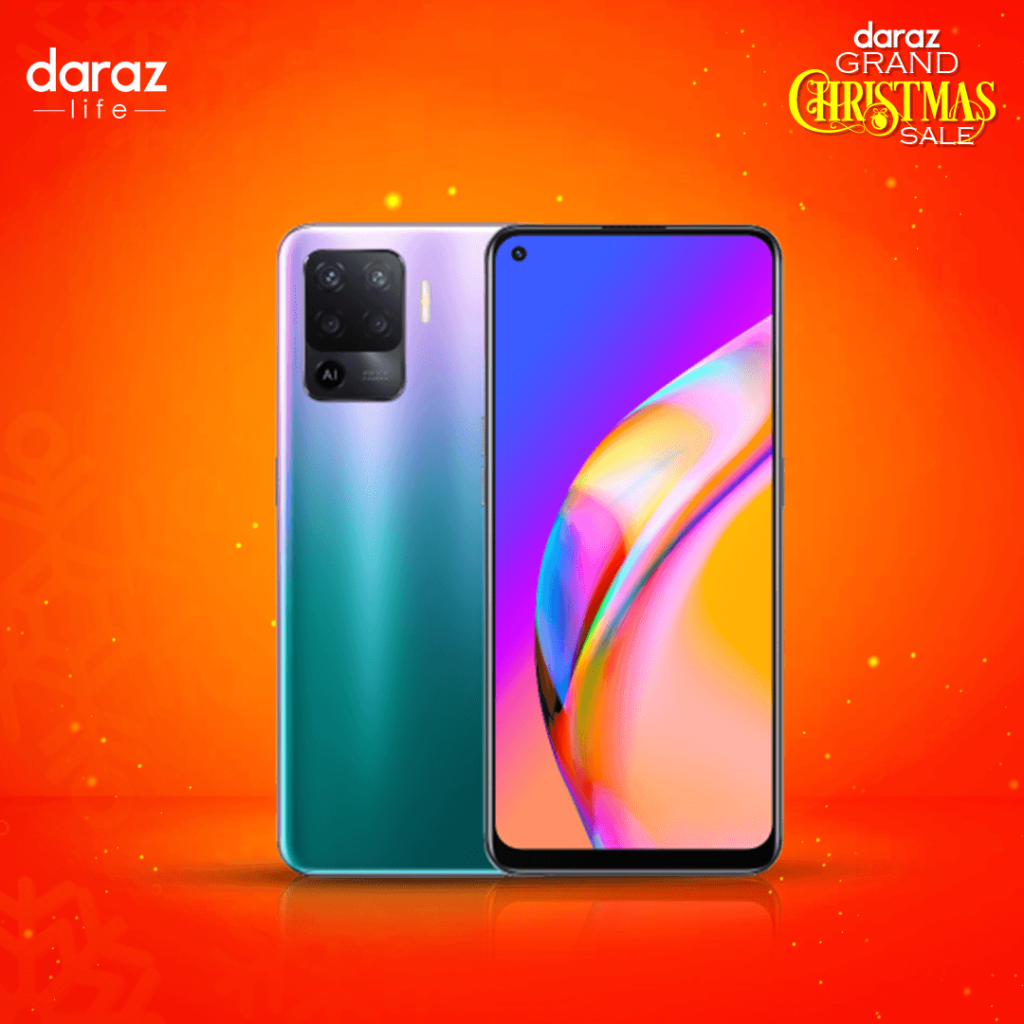 Do you want to go on dual view mode and see both sides of the screen as you take a photo? Or watch an entire movie after charging your phone for just 5 minutes? Oppo F19 promises you those, along with a 30W VOOC Flash Charge 4.0 and an ultra-sleek design. Yet another one of the latest smartphones for videographers, the AI-powered software makes the subject of your video stand out in vivid color and allows you to change the background to black and white.
We hope this article is helpful for you to decide on your next phone purchase. If you are shopping for a laptop this season Best Laptops and Computers to Gift Students This Christmas might interest you.