Easy Christmas Goodies You Can Make At Home This Season
If you're looking for easy Christmas goodies to treat your family, dMART has got you. Get your cravings satisfied with the recipes of the delicacies we've incorporated to help you out.
Are you wondering what Christmas goodies to fix this season? Check out our easy recipes below.
Christmas Goodies in Minutes
We all love to have good food as much as we'd want to be relaxed and have a lazy Christmas. But cooking and preparing do not have to take too much of our time. These recipes will just take you 5- 30 minutes of preparation, while the rest (if at all) will be consumed in the oven.
Ferrero Rocher Ice-Cream Cake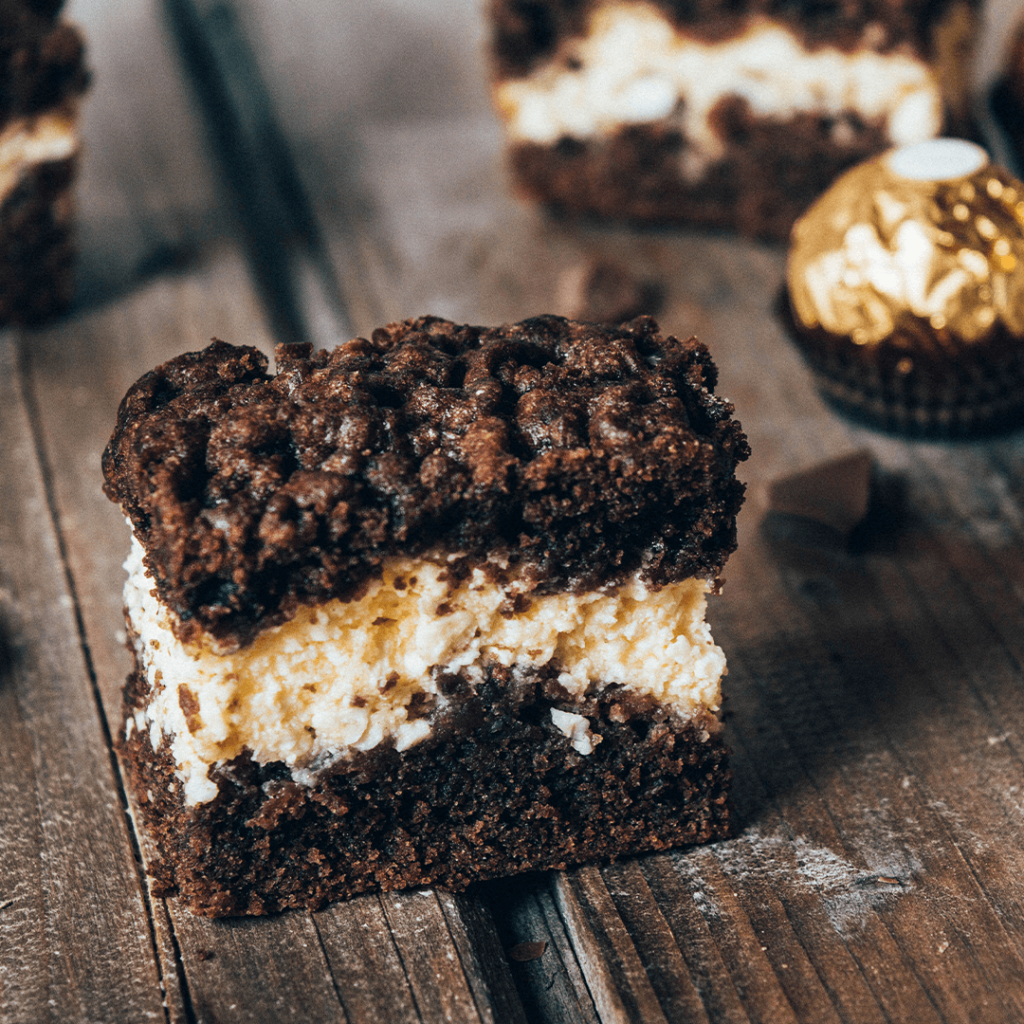 2 x 200g pkts Ferrero Rocher
2 tbsp Hazelnut Liqueur
1/4 cup (60ml) milk
2 liters vanilla ice-cream
1/2 cup (125ml) chocolate hazelnut spread

Procedure:
Chop Ferrero Rocher in halves, keeping a few aside for decorations.
Combine the ice cream and liqueur in a large bowl
Fold both. Spoon the mixture into a loaf pan.
With the back of a spoon or spatula, flatten the surface, and cover with foil.
Store in the freezer until completely set (approximately 6 hours).
In a separate pan, add the chocolate spread and milk. Mix over low heat.
Stir for 2-3 minutes until the spread melts, and the mixture is smooth.
Remove from heat.
From the freezer, remove the ice cream onto a plate for serving.
Decorate it with the chocolate sauce remaining Ferrero rocher.
Return the completed item into the freezer and enjoy it when ready to serve.
Macarons (approximately 30)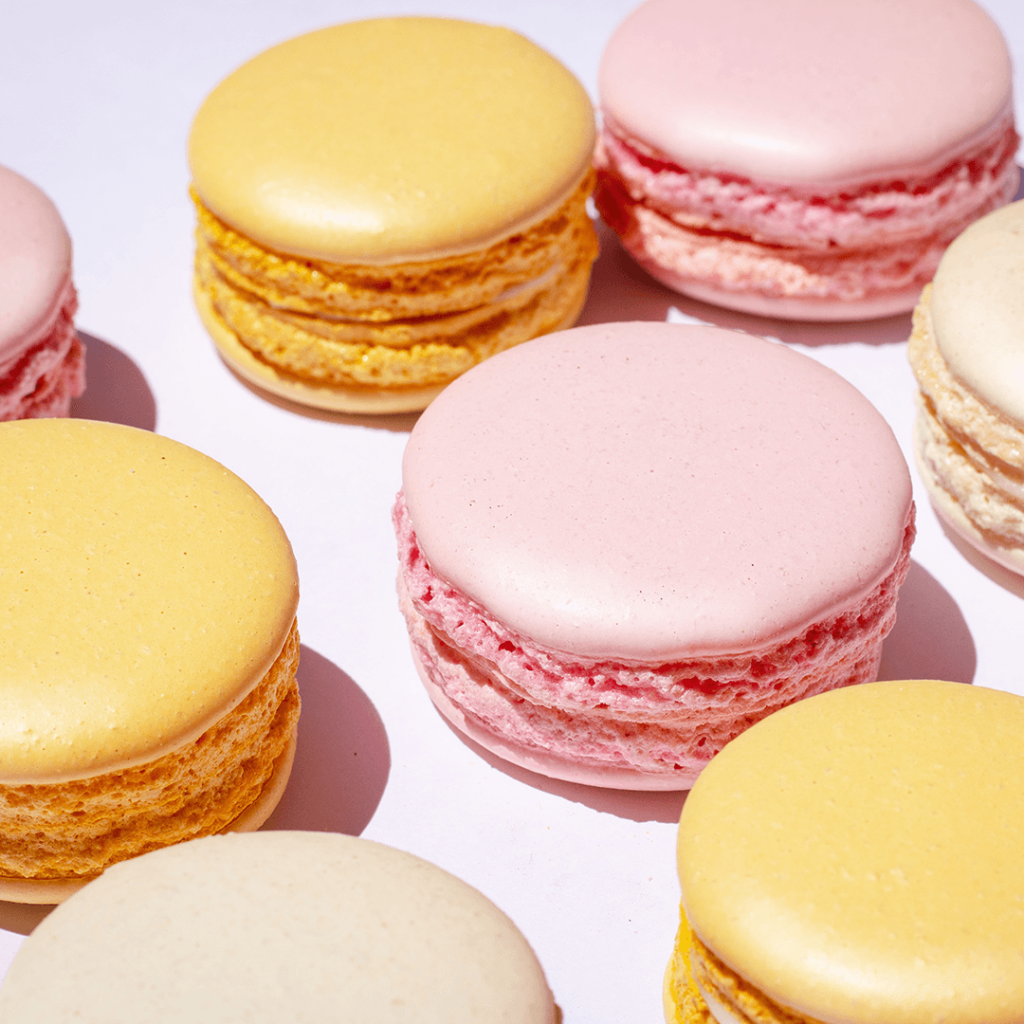 ½ teaspoon vanilla extract
2 cups (1 ¾ + ¼) powdered sugar (260 g)
1 cup almond flour (95 g)
3 egg whites
Food colouring (according to your preferences
VANILLA BUTTERCREAM
1 cup butter (230 g)
3 cups powdered sugar (360 g)
1 teaspoon vanilla extract
3 tablespoons heavy cream
Preparation

Macaroon:
In a deep dish beat the egg whites until fluffy . Then, add granulated sugar gradually and continue to beat until stiff. It should be stiff such that it doesn't spill out when you turn the bowl upside down.

Add vanilla and food coluring together and combine with a beater

In a separate bowl, add the powdered sugar and almond flour. Sift the flour mixture through a mesh into a large bowl.

Gently fold 1/3rd of the almond flour mixture at a time into the beaten egg white. Keep folding until stiffer.

Transfer the batter into a piping bag.

Pipe out circles 1 inch apart so they can puff up and spread out a little. Cover it with a parchment paper.

Let them to bake for about 30-60 minutes, until dry to the touch.

Preheat the oven to 300˚F (150˚C).
Allow it to bake for 17 minutes. Make sure the macaroons not stick to the parchment paper.

Cool completely before filling.
Eggnog (6-7 cups)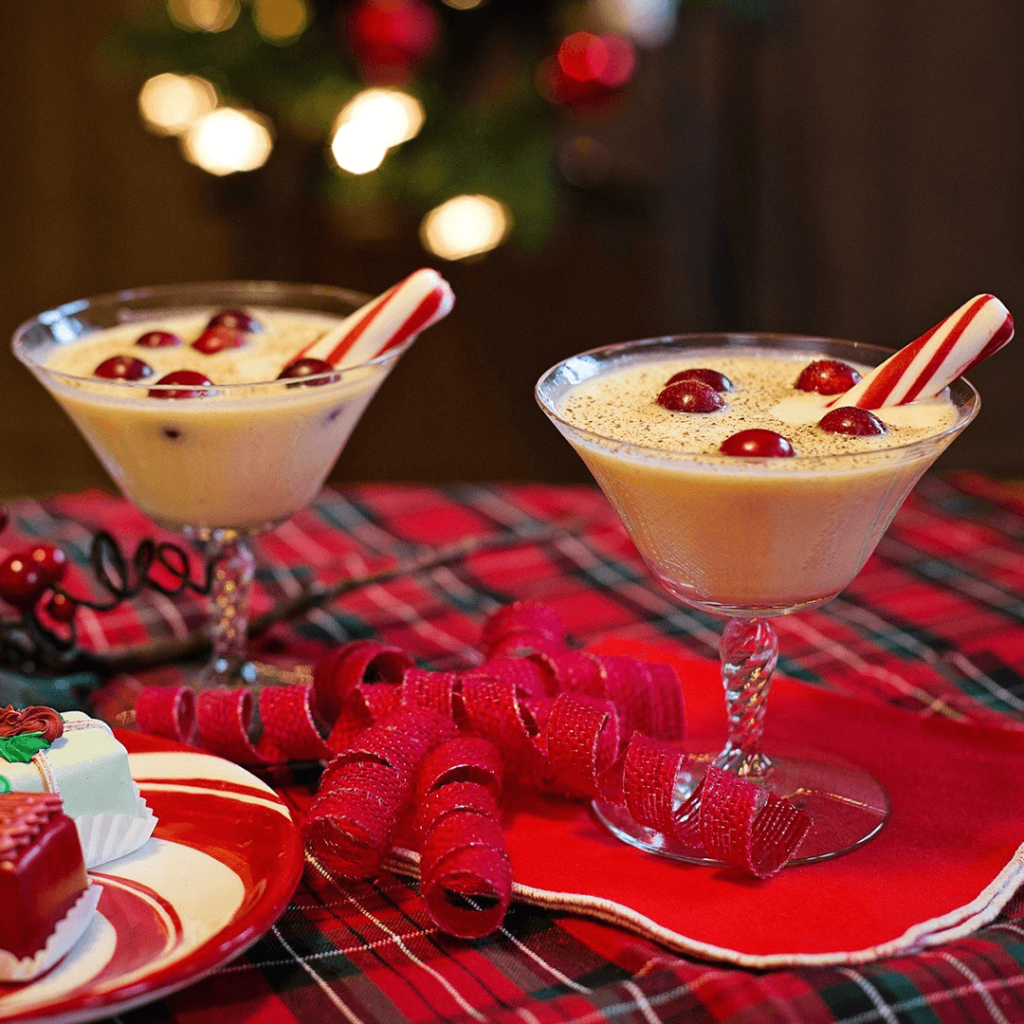 Ingredients
4 egg yolks
1/3 cup sugar, plus 1 tablespoon
3 ounces bourbon
2.5 cups of whole milk
1 cup heavy cream
1 teaspoon freshly grated nutmeg
 4 egg whites*

Preparation:
In the bowl, beat the egg yolks. Add the 1/3 cup sugar, little by little, and beat until dissolved. Add the milk, cream, bourbon and nutmeg and stir to combine.
Pour the egg whites into a hollow bowl and beat it until it reaches a level of fluffiness. Now, add 1 tablespoon of sugar and beat until stiff.
Whisk the egg whites into the mixture. Chill and serve.
We hope you enjoyed our latest Christmas addition to the Recipes With dMart. If you love cooking, or you're just exploring, we are a perfect place to start with. Not only do you get access to easy recipes that could possibly become your favourites, but we also have most of the ingredients available in our dMart for purchase. Don't miss out on the New Year deals and get them delivered right to your doorstep! Also, check out 5 Very Berry Smoothie Recipes With dMart! – And More