Best Smartwatches That Will be in the Spotlight this Year
The best smartwatches have become the real deal in the world of accessories. So whether you want a watch that'll track your health, help you reach your fitness goals and maybe even make calls, we're here to help you choose the right one.
Are you looking for the best smartwatches for 2022? Check out our listing to evaluate the best smartwatch for you. There are certain features to consider before you make your purchase. Some of them are cost, brand, design, built-in GPS, waterproofing, user interface, band type, health- tracking and battery life.
With regards to cost, Daraz offers the best watches at the lowest prices to exceed every expectation. Listed below are some of the best smartwatch prices in Sri Lanka. Furthermore, if you would prefer the 14-day return option or instalment plans, make sure to check out for DarazMall products. We also offer additional discounts and many other seasonal offers. So, shop at Daraz for a convenient and affordable shopping journey.
List of Best Smartwatches in Sri Lanka

| | |
| --- | --- |
| Watch | Price (LKR) |
| Amazfit Bip U Pro | 21, 999 |
| Samsung Galaxy Watch Active 2 | 43, 999 |
| Samsung Galaxy Watch 4 | 54, 780 |
| Fitbit Versa 3 | 54, 900 |
| Fitbit Sense | 74, 990 |
| HUAWEI Watch 3 | 99, 999 |
| Apple Watch 7 | 127, 999 |
Apple Watch 7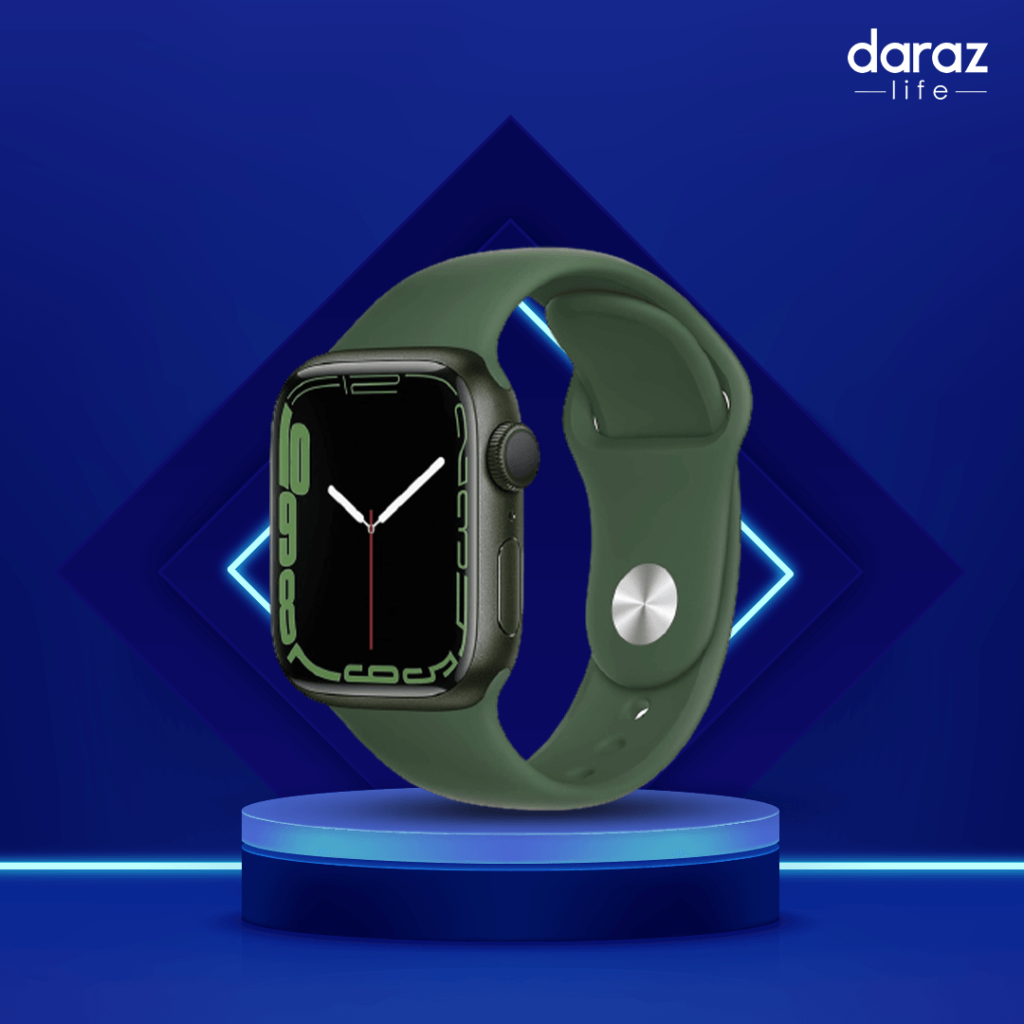 Undoubtedly, the Apple Watch 7 is known to be the best smartwatch for 2022. This iWatch 7 comes in two versions: the 40mm and 44mm variants. These two variants differ in terms of structural material and colour. Supporting the S6 chipset, they have exceeded performance than those of the s5 chipset by at least 20 per cent. The Apple Watch 7 has 1GB of RAM, along with the 64-bit, dual-core S6 processor. Moreover, it includes 32GB of storage space, enabling to store watch updates and files. In addition to its compatibility with Apple Pay and Siri, the OS also allows you to change watch faces according to your preference. Moreover, they also support notification handling, GPS, and switching between Cellular connections and Wifi. With long-lasting battery life and a 1.73 inch Retina Display, Apple promises the best watch experience with this release.

Samsung Galaxy Watch 4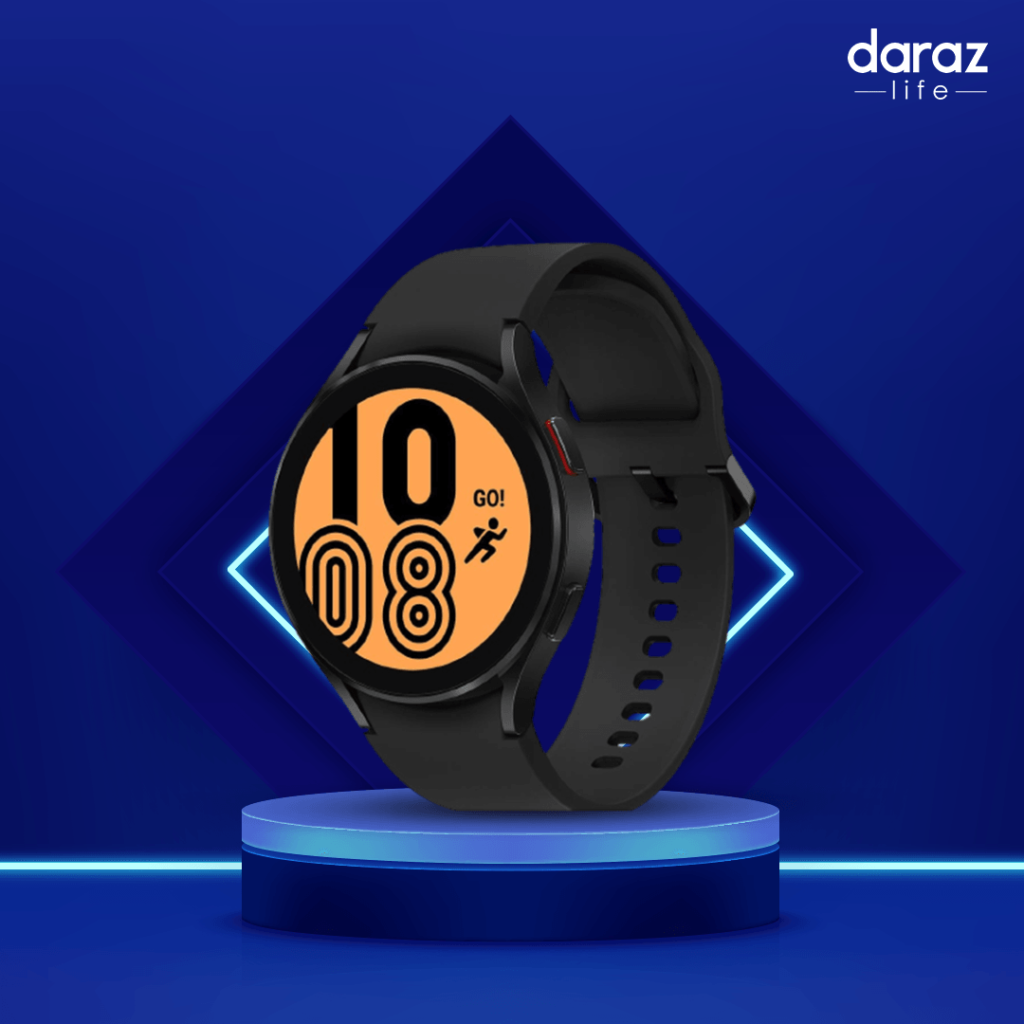 With a Tizen-like skin on top, Samsung has incorporated an interesting new software with excellent performance, adding to this watch's hype. The Watch 4 comes with 16GB of storage with WiFi, Bluetooth and LTE connectivity. In addition to that, it has excellent performance and new body measurement tools, enabling total wellness management on your wrist. With the ability to track almost any workout, Samsung BioActive Sensor also measures ECG in real-time. In addition, it has a simplistic design with a streamlined aluminium metal frame and comes in a variety of bands you can choose from. Apart from just being designed to achieve your own goals, Samsung also supports global goals with this invention that are accessible to its users.
Fitbit Versa 3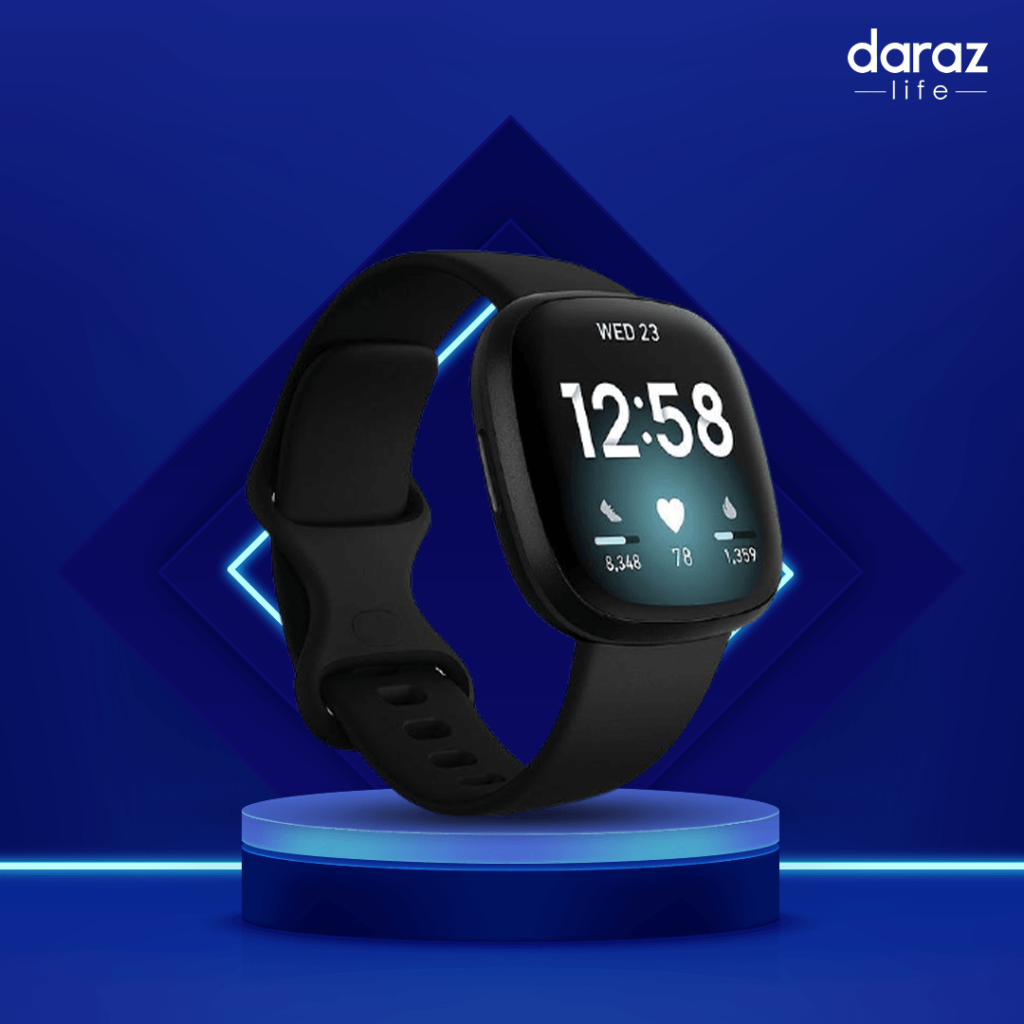 Fitbit Versa 3 is a motivating health and fitness smartwatch. With built-in GPS and Active Zone Minutes, this comes with features that will help you advance your fitness resolutions. This watch has incorporated features such as Daily Readiness Scores, Personalized insights, sleep tools, heart health tracker and more accessible with premium. Firbit Versa 3 also comes with music experience and a 90 day free premium trial to take your fitness goals with you wherever you go.
Fitbit Sense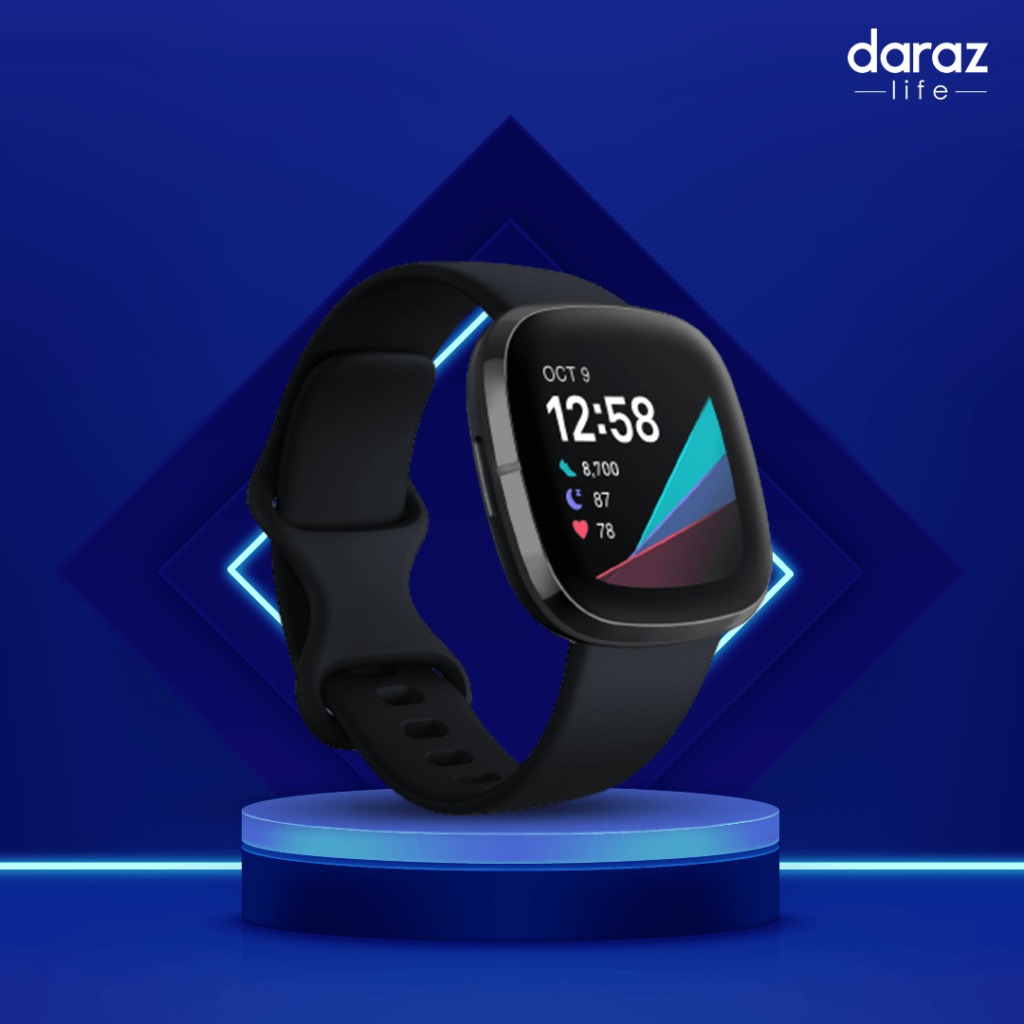 The Fitbit Sense is another advanced smartwatch to help you with your fitness goals. It includes an EDA Scan app that detects electrodermal activity. This indicates the body's response to stress and a built-in temperature sensor so as to allow the user to observe fluctuations. In addition to that, some countries have access to the Fitbit ECG app, which enables you to share heart rhythm irregularities with your doctor. The on-wrist sensor keeps track of how your temperature and oxygen levels vary each night. The maximum operating altitude is 28,000 ft. With GPS, built-in mic and speakers, you can go on hikes and make handsfree Bluetooth calls. In addition, by just verbally instructing your watch, you can control smart home devices and set bed time reminders. This feature is facilitated by Amazon Alexa and Google Assistant.
Samsung Galaxy Watch Active 2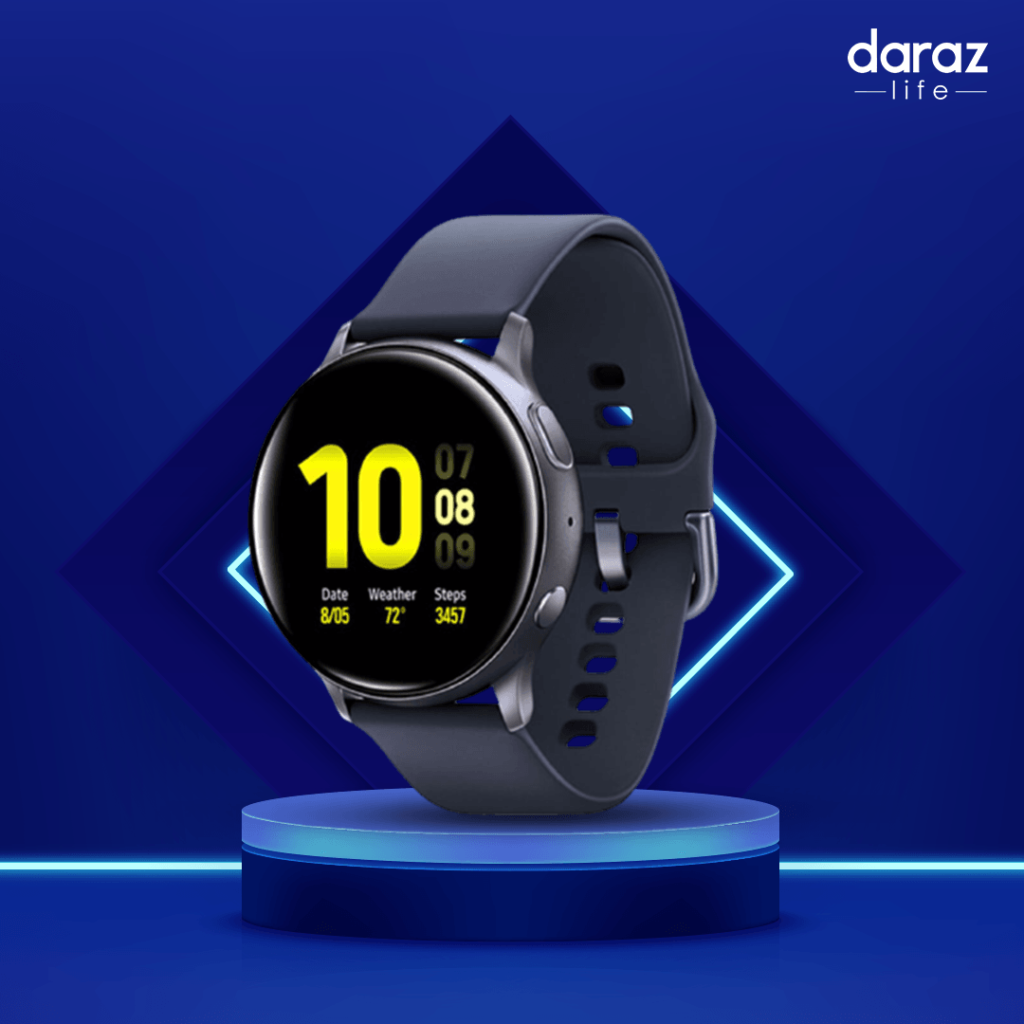 With high-end design and rotating digital bezel, these watches are slimmer, lighter and comfortable. The Samsung Galaxy Watch Active 2 also sports top-end fitness features with a health app to monitor stress and sleep. Remarkably cheaper than the Apple Watch, this app also has 39 workout modes and a heart monitor. In addition, it's compatible with both Android and iOS, with onboard storage of 4GB. It has a Dual-core 1.15GHz processor, while its connectivity supports both wifi and Bluetooth.
Amazfit Bip U Pro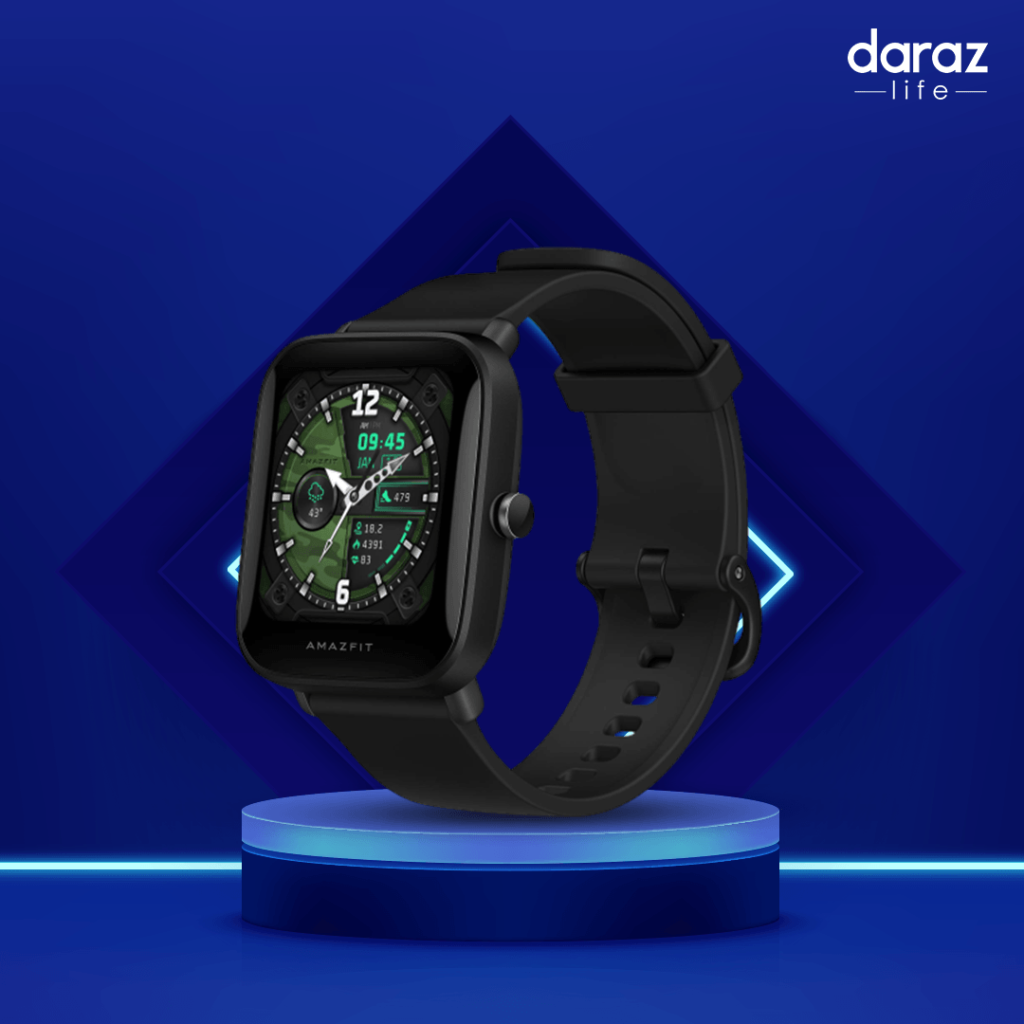 Amazfit Bip U Pro is known to be the best lightweight watch to step into smart fitness. With a 1.43" large HD colour screen, these have over 60 exercise modes, to facilitate you through all your sport routines. Moreover, this watch has 5ATM water resistance that can support diving up to 50 meters. With this on your wrist, you can track your movements and record your achievements even under water. The Amazfit Bip U Pro also comes with 50 watch faces to personalize it according to your mood and outfit. You can also upload your own photos. Apart from 24/7 heart rate and sleep monitoring, the Bip U has incorporated the PAI™ Health Assessment System. This system transforms complex health data to simple numeric values so as to be easily readable to the users.
HUAWEI Watch 3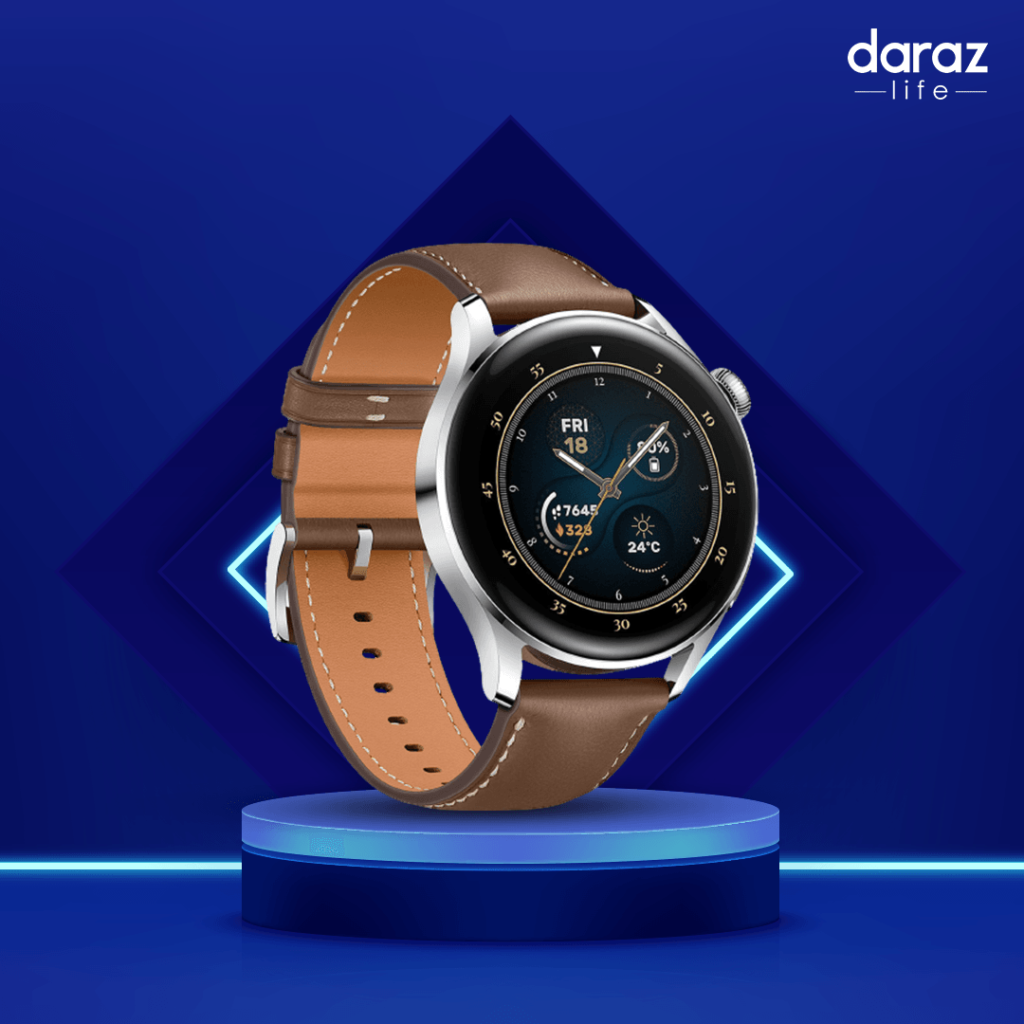 The Huawei Watch 3 also comes with all-day health monitoring features, with compatible apps to enjoy direct-to-device downloads and easy access. It allows you to stream music from a huge library or sync your playlist from your Huawei phone. Moreover, it includes over 100 sports modes. With Huawei MeeTime6, you can contact your loved ones all at the flick of a wrist. Top your New Year style with this smartwatch, which has a uniquely classic look, a rounded screen and a circular finish.
We hope the time you took to read this article helped you decide on which smartwatch you'd like to invest in. In the meantime, if you're looking to purchase an affordable watch as a gift for a loved one, make sure to check our article on A Timeless Gift for timeless love – Branded Watches in Sri Lanka.