Best Cameras to Capture Your Avurudu Moments
You may want the best cameras to capture and record special moments of this Avurudu. Although smartphones may do the job for you, a smartphone cannot compete with the perfection DSLRs, digital cameras, and recording devices can offer.
Are you looking for the best cameras to capture your Avurudu moments? We've listed some of our favourite cameras, along with cameras to ensure home and travel safety during the festive season. Cherish your memories, stay safe and explore creative possibilities with Daraz this Avurudu.
However, if you already own a camera, and you are just looking to "upgrade" it, stick around and continue reading. Whether you're looking for a brand new camera or camera body or lens replacements- this is the perfect time to visit the Daraz platform. Catch the deals on lenses, batteries, camera accessories and a whole lot more.

Minimize Your Avurudu Expenses with Daraz
Avurudu Wasi by Daraz offers discounts up to 80% on a variety of products from the 26th of March to the 6th of April. Furthermore, be grab an extra 12% discount on bank cards!
Get your camera requirements fulfilled with up to 25% off from brands such as GoPro, Canon, GVTECH, SONY, Xiaomi, HIKVISION, Ezviz, Dahua, Godox, Nikon, RPG, YTE, DJI, EKEN, SJCAM, Baseus, Andbon, Fujifilm, and Daraz. Furthermore, you can be eligible for free shipping, vouchers, giveaways, Freebie Bundles for Cameras and much more!
From over 5 million products to choose from, you can find the product that best suits your requirements. Say goodbye to the hassle of having to visit crowded stores. Download the Daraz app now and get them conveniently delivered to your doorstep.
So, without further ado, let's take a look at some of the best cameras and camera brands to capture your Avurudu moments.
Canon Camera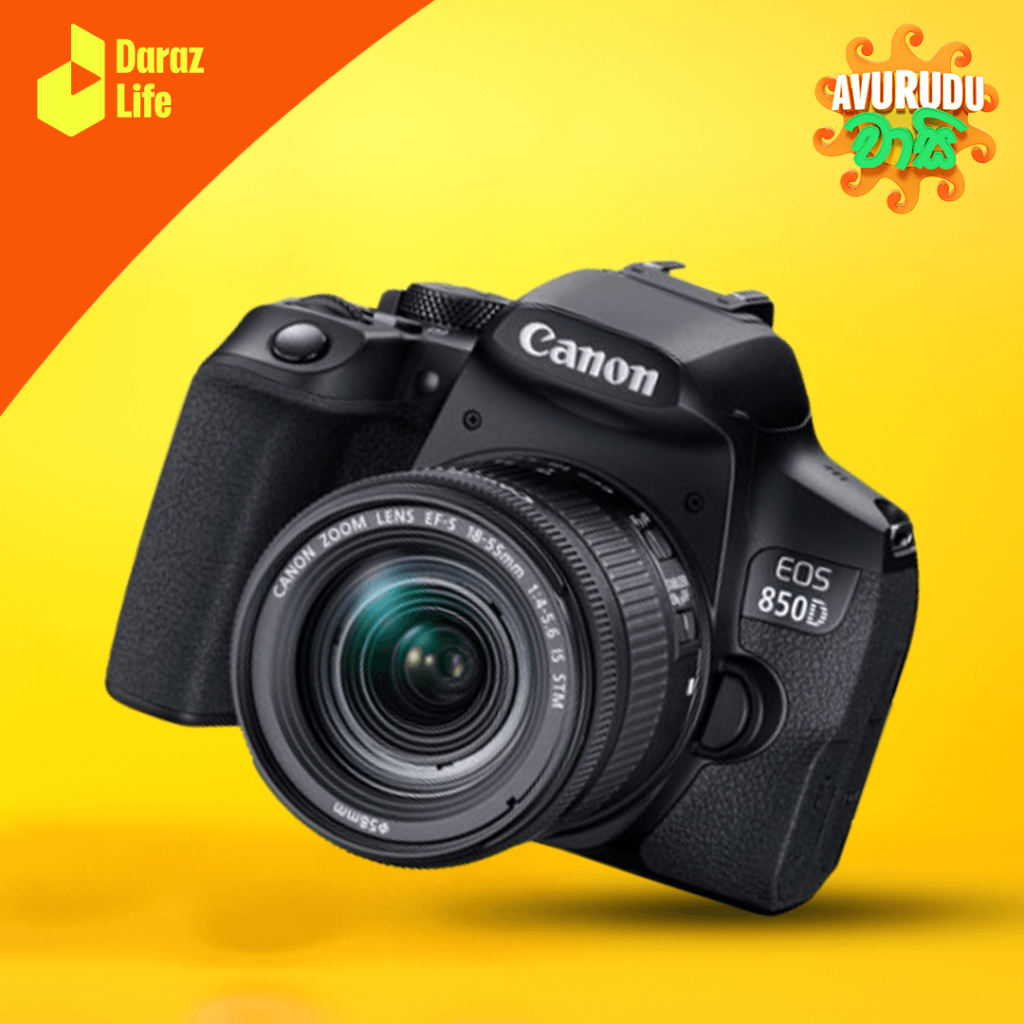 Canon is one of the most sought-after camera brands, offering digital cameras at considerably reasonable rates. These digital cameras allow you to take great photos without breaking your bank. Canon cameras are user-friendly and are a recommended choice for aspiring photographers.
They also come with great lenses and accessories and allow you to apply effects on your shots to perfect them. Canon DSLRs come with the additional advantage that allows you to take higher quality pictures than Canon point and shoot digital cameras.
Some Canon cameras to check would be the Canon 5d Mark 4 and Canon M50. Daraz offers the best Canon camera prices in Sri Lanka, including the lowest Canon M50 price in Sri Lanka.
Hikvision CCTV Cameras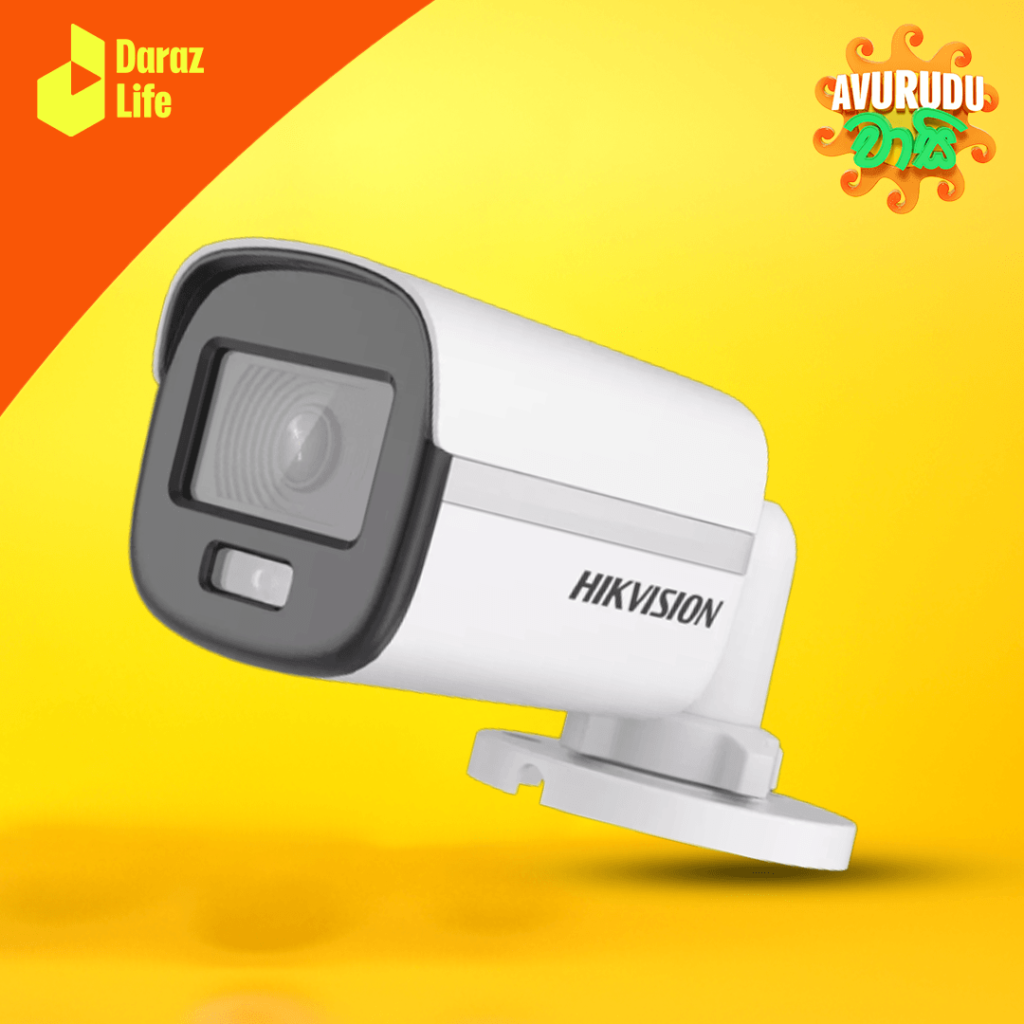 Thefts widely happen nowadays, and it's essential to stay cautious at all times. Furthermore, it's important to add to your home security. Therefore, it's highly advised to install CCTV cameras such as Hikvision CCTV Camera. CCTV cameras aid in capturing useful evidence should an incident ever occur on your property. The 5MP Hikvision camera records 3K pixel resolution videos of 2560 x 1944. This is almost thrice the number of pixels of 1080p. This Avurudu season, you can find the lowest Hik Vision camera price in Sri Lanka on Daraz.
Dashcam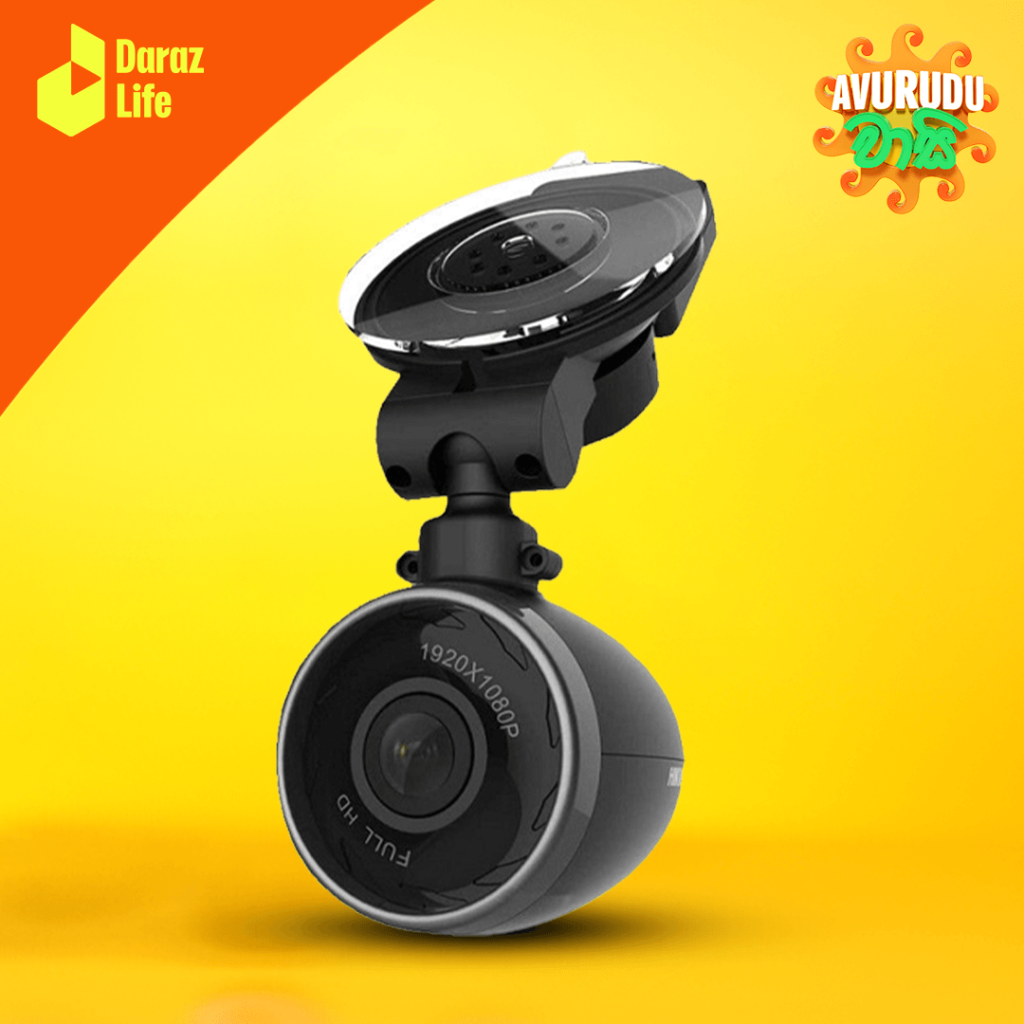 If you're planning a trip during the April holidays, you may want to add in a car camera. Although these aren't used to capture "memories," they come in handy when you meet with an accident, and in unfortunate events surrounding car theft and car insurance.
Accidents kill the mood, but a dashcam can greatly help with it. Although we don't expect such incidents to occur on a daily basis, it helps to be prepared. Some insurance companies also offer discounts if the vehicle has a dashcam installed. Certain dashcams also come with features such as built-in GPS that can keep track of your vehicle's location.
Drone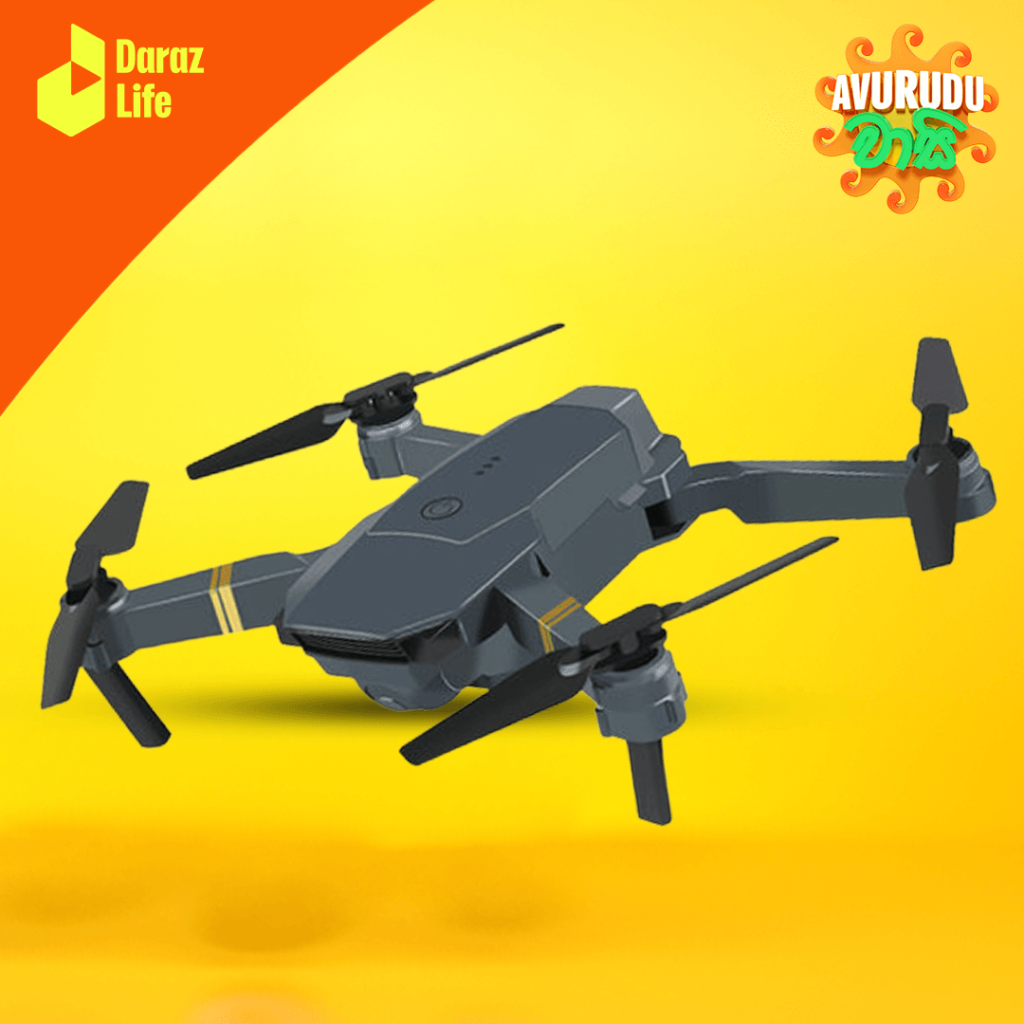 If you have put in a lot of hard work to make Avurudu special for your friends and family, you don't want your efforts to go unnoticed. A drone allows you to shoot high-definition footage of occasions. With a drone, you can get creative with the way your occasions and trips are filmed.
Take breathtaking shots from above and play around with the features that a drone has to offer, to make the most out of your drone. Whether you want to go on a trip this festive season, or you're just planning a fancy occasion- the results of your drone shootings will only surprise you every time with their incredible attributes and features.
GoPro Hero 10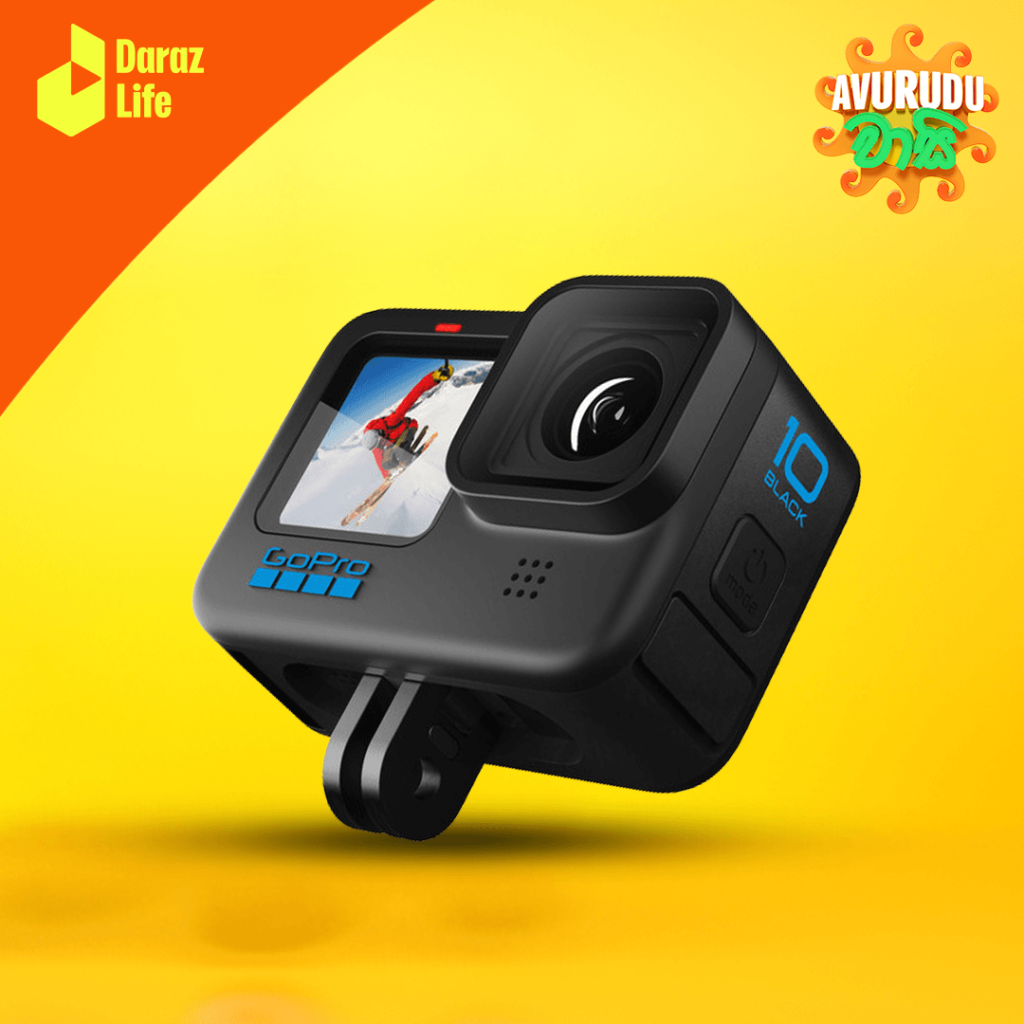 A perfect way to capture a detailed footage of a special occasion would be by using a GoPro Hero 10. This device is a lot more responsive than its previous versions, GoPro Hero 9 and GoPro Hero 8. You can shoot perfect videos and still images with excellent quality and great contrast with a GoPro Hero 10.
DJI Mavic Air 2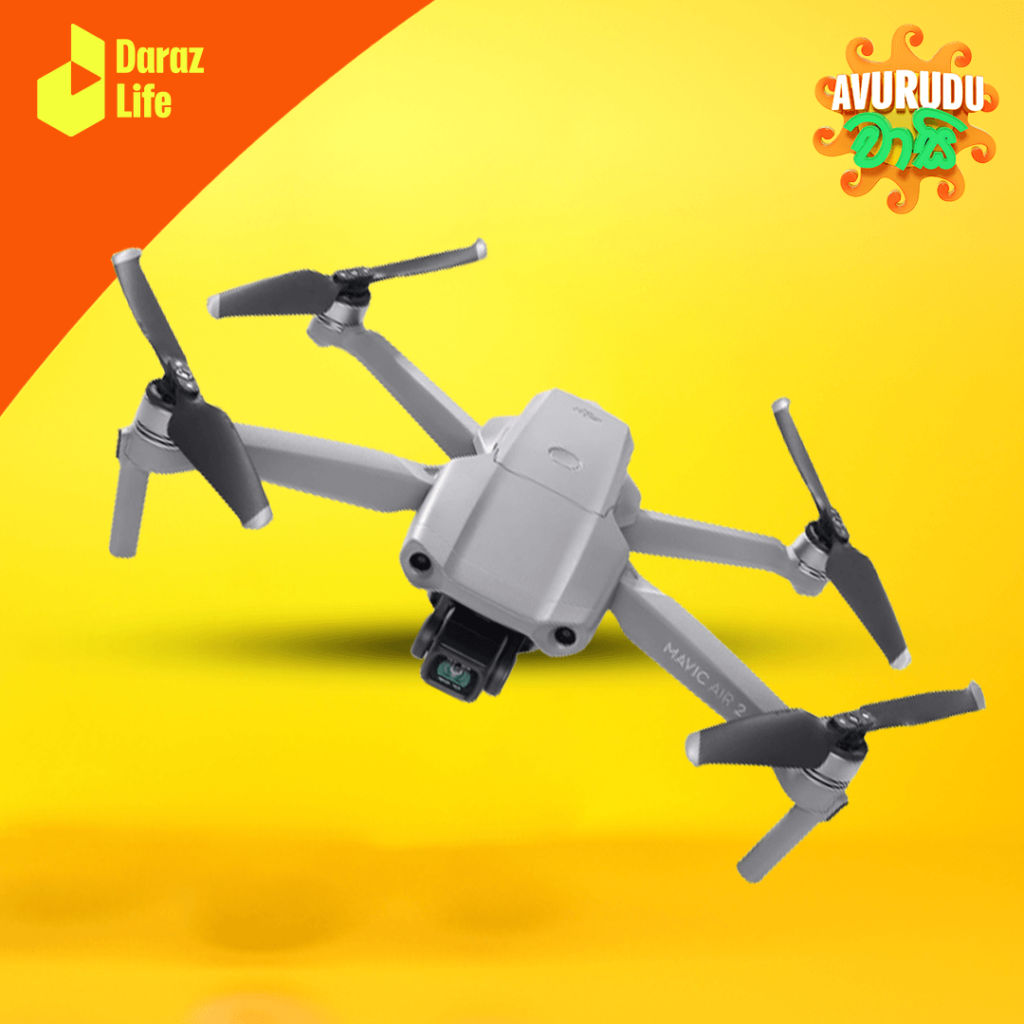 Speaking of drones, one of the best drones in the market is the DJI Mavic Air 2. These deliver HDR videos with a high-performance Quad Bayer image sensor. With a 1/2-inch CMOS sensor, Mavic Air 2 captures impressive 48MP photos. With a Mavic Air 2, you can take your aerial content to the next level.
These also have a larger sensor in comparison to Mavic Air and come with plenty of impressive features. With 48MP photos, 8K Hyperlapse, 4K/60fps video at 120 Mbps, ActiveTrack 3.0, and more, it's a great camera drone, available at an incredible price. Browse Daraz to find the best DJI Mavic Air 2 price in Sri Lanka.
Nikon DSLR D3500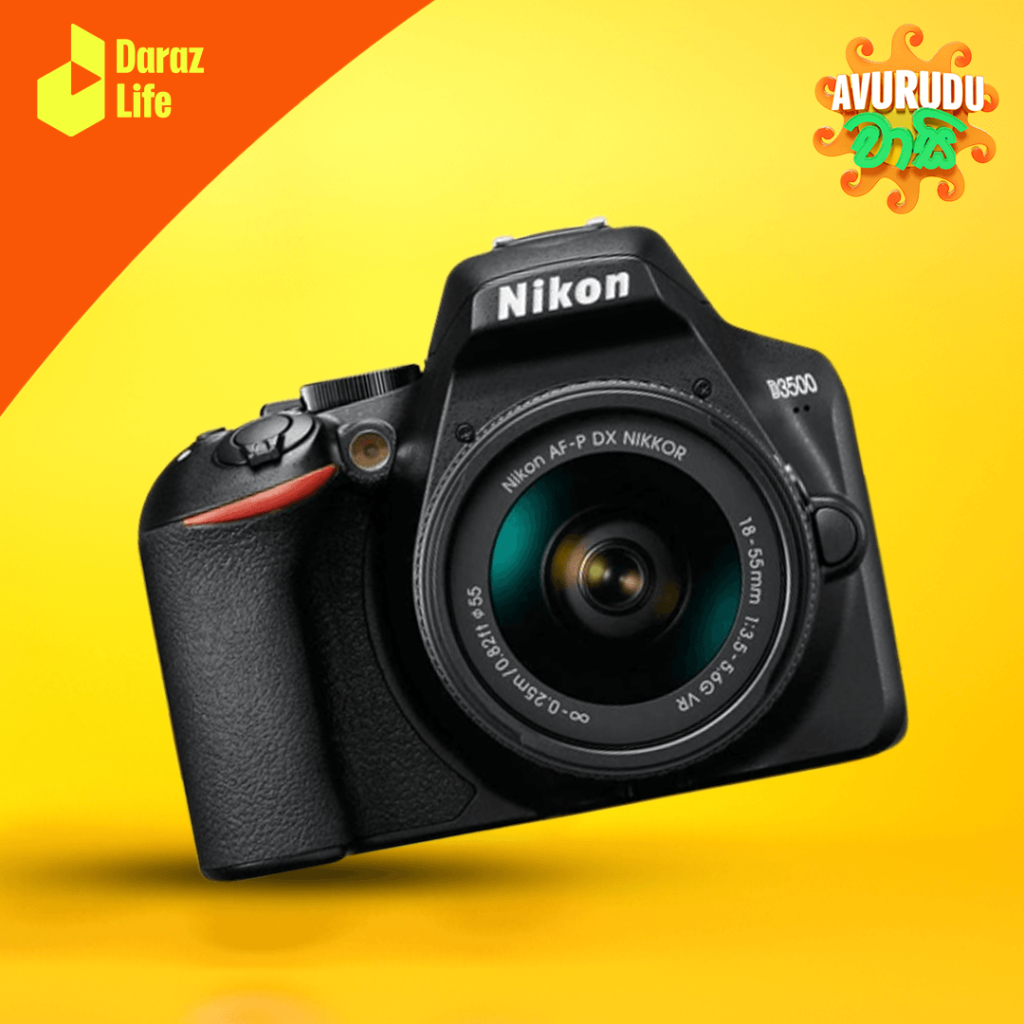 Although this camera has been out for over a couple of years, the Nikon D3500 is still regarded as one of the best DSLR cameras for beginners. Allowing you to embrace creativity and manual photography with a traditional setup, these are also user-friendly and deliver top-notch image quality, with intuitive menus and great battery life. Make sure to also check out the mirrorless Nikon cameras available on Daraz at prices you should not miss.


We hope the time you invested in this article helped you in deciding which camera you'd like to get this Avurudu. Daraz has some of the best cameras on the market. Make sure to check out cameras in Daraz Mall, too, for ensured brand authenticity.
Furthermore, if you're into vlogging and are looking for the best cameras to produce professional videos, look into our blog on Best Vlogging Cameras in Sri Lanka In 2021!