Ifthar is the time of the day when Muslims break their fast. It's only natural to crave yummy dishes during the time of ifthar after a long day of abstinence from all food and drinks. So, this Ramazan, we've put together some of our favourite recipes on this blog so you can try them out.
Have you been looking for new recipes to add a twist to your ifthar table this Ramazan? You're in the right place. Read for 4 of our favourite options that aren't too common in Sri Lanka but are also easy to prepare. Make sure to also check Daraz Mart out for the ingredients and other grocery supplies, and get them conveniently delivered to your doorstep.

Tangy Vinegar Chicken with Cherries and Orange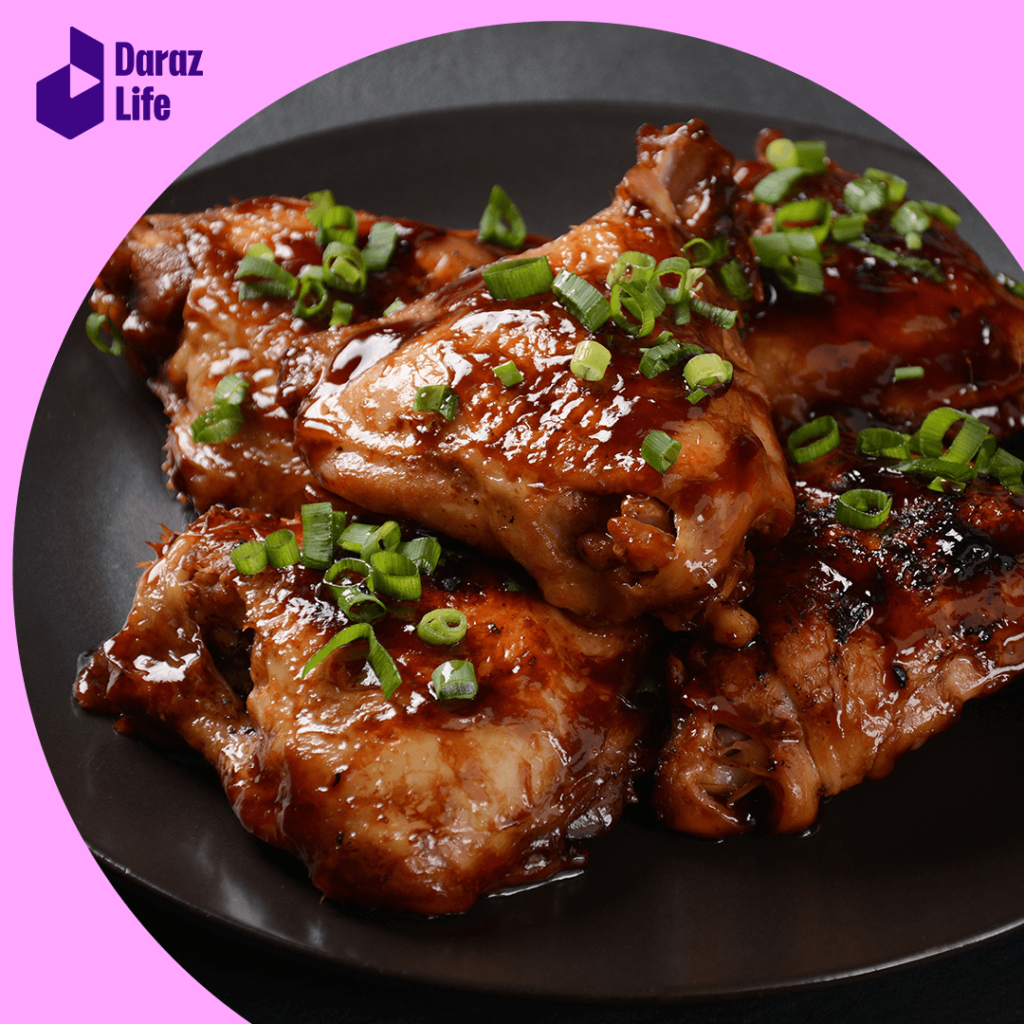 Vinegar and chicken have always been a favourite and classical combination- but squeezing citrus to it makes it even better. With sweet sauce slathered on top, this is one of our best-loved dishes for Ifthar. You can serve it with rice, chapati or toast and call it a meal.
Ingredients:
(Makes 4 servings)
1.3kg skin-on chicken thighs and/or drumsticks
½ tsp turmeric powder
Salt
2 tbsp vegetable oil
¼ tsp red pepper flakes
1 chopped onion
4 thinly sliced garlic
½ cup dried tart cherries, rinsed
⅓ cup white vinegar
1 medium orange, halved
Directions:
Preheat oven to 350°F/ 176°C.
Using paper towels, dry the chicken, and then add salt over it.
Over medium-high heat, heat the oil and cook for about 7–10 minutes until the chicken turns golden brown. Then, remove the chicken from the pan and set aside.
Remove the pan from the heat and allow the oil to cool slightly. This should take only about 2-3 minutes.
Add the onion and garlic to the pan and return it to medium heat. Continue cooking until onion browns. To prevent it from blackening, you may add drops of water if necessary.
Now, add the cherries, turmeric, and red pepper flakes and stir for about 30 seconds until aromatic. Then add vinegar, along with a cup of water, and season lightly with salt.
Follow by inserting the chicken into the sauce. Huddle the orange halves around it.
Transfer skillet to oven and bake, uncovered, for 30 minutes or until sauce is reduced and chicken is cooked through.
Transfer chicken to a plate and spoon sauce over. Then squeeze juice from orange halves on top.
Apple & Linseed Porridge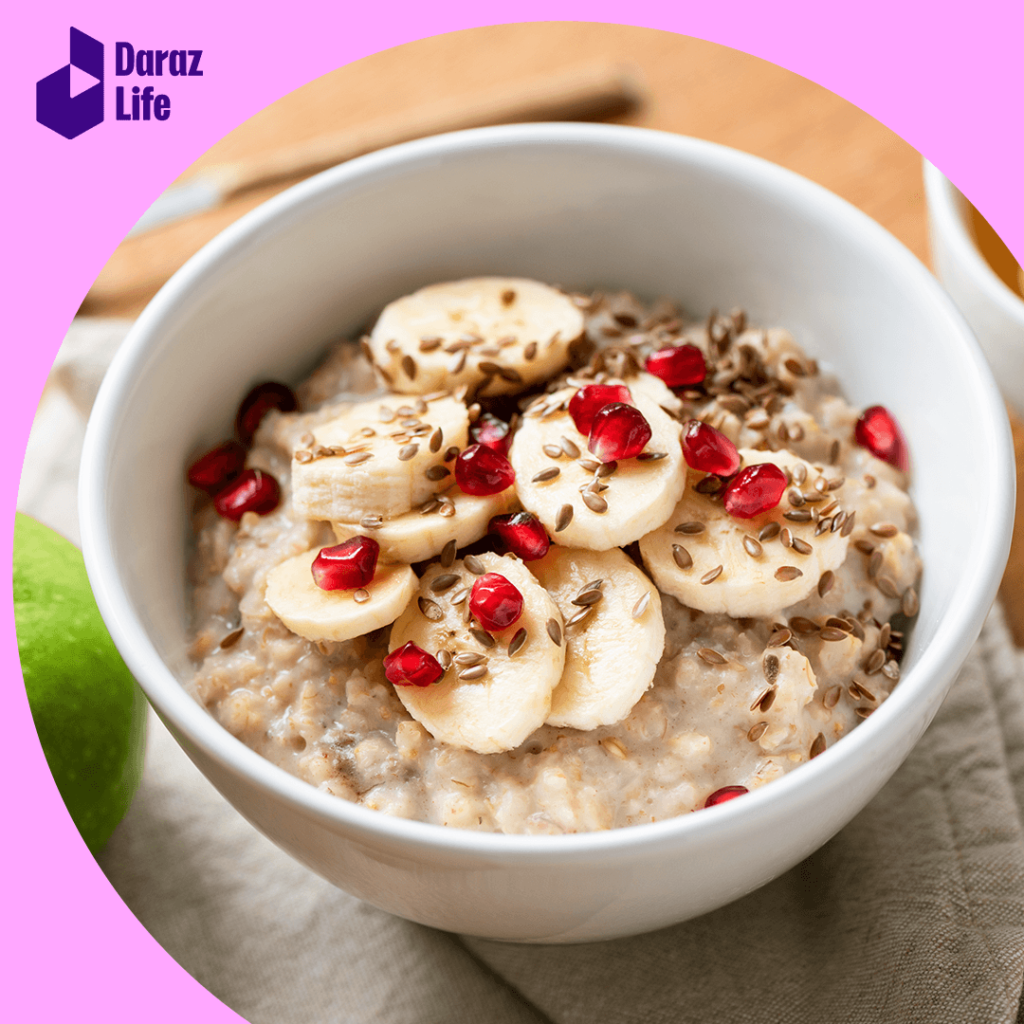 Most Sri Lankan Muslim households generally have a bowl of porridge for ifthar, served as either sweet or savory. But why stick to the same kinds, when you can try something new that tastes good and may also be easier to make? This is yet another nutrient-packed dish that should be tried and tasted at least once!

Ingredients:
100g oats
1 tsp of honey
½ liter milk
2 grated apples
½ tsp cinnamon powder
2 tbsp ground linseed (flax)
150ml yogurt
Banana and blueberries for topping (optional)


Directions:
Combine the oats, apples, cinnamon, and milk in a medium saucepan. Bring to a boil, stirring regularly, then reduce to a low heat and simmer, stirring frequently, for 4-5 minutes. Add the ground linseeds and distribute into four breakfast bowls. Add a dollop of yogurt, a drizzle of honey or agave syrup, and a pinch of cinnamon to each one.
Cardamom-Date Coffee Ice Cream Sandwich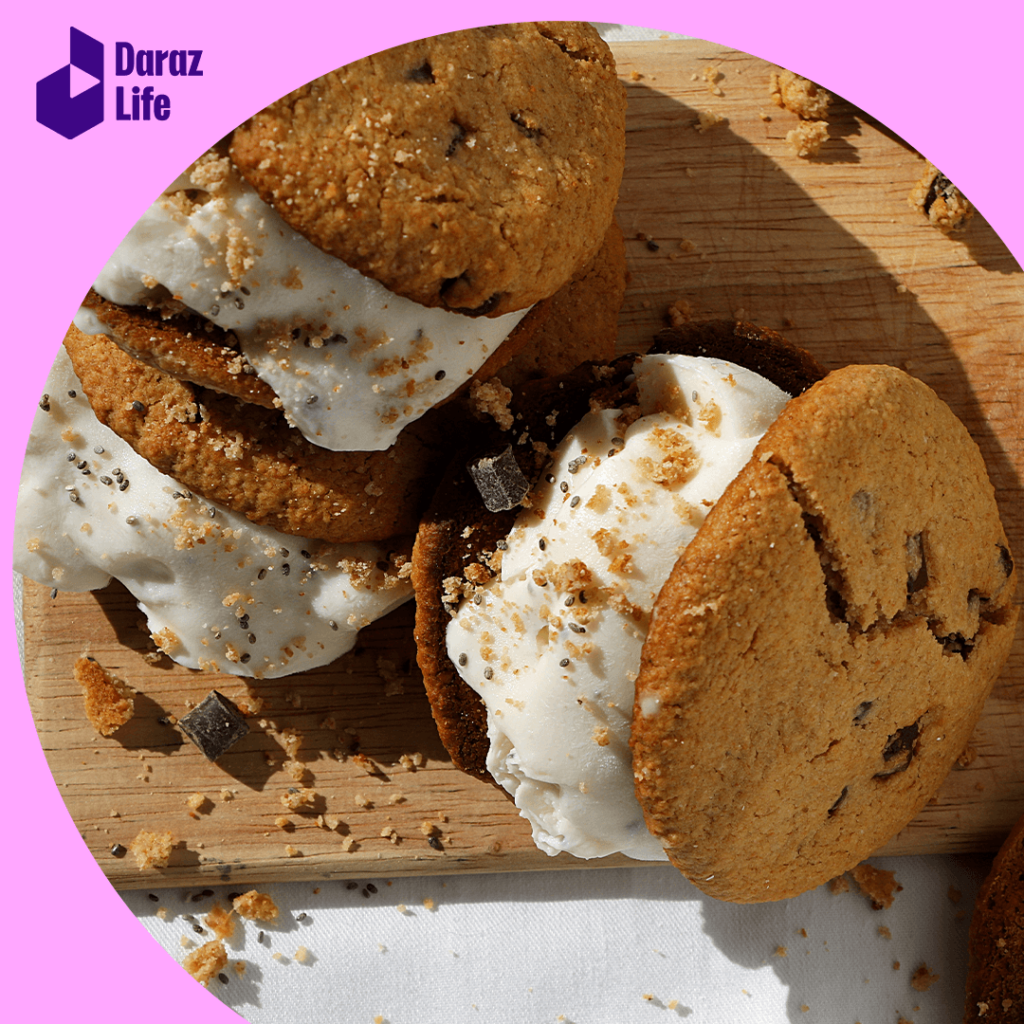 During the heat, all of us would like to have something that'll help cool ourselves down. But ice cream sandwiches go beyond that. Ice cream sandwiched between two chewy cookies make an irresistible frozen treat and they're also easy to make.
Ingredients
2½ cups all-purpose flour
3/4 tsp baking soda
1 tsp salt
3/4 cup granulated white sugar
1/4 tsp grated nutmeg
1 cup unsalted butter
1 tsp vanilla extract
1/2 cup chopped dates
3/4 cup brown sugar
1½ tsp ground cardamom
1/4 cup minced pistachios
2 large eggs
1 cup chocolate chips
1½ quarts coffee ice cream
Directions:
Sift or whisk flour, baking soda, salt, cardamom, and nutmeg together in a large bowl.
Using a mixer, beat butter and sugar until fluffy scraping down the sides of the bowl. Then add vanilla and eggs, and beat.
Now, add the flour mixture and gently mix. Using a spatula, fold in the chocolate chips and dates by hand. Make sure they're evenly distributed throughout the cookie dough. Refrigerate for at least 30 minutes and up to overnight, covered in plastic wrap.
Line two baking pans with parchment paper and preheat your oven to 350 degrees.
Place 1.5 scoops of ice cream and 6 scoops of cookie dough onto each baking sheet, and space them evenly.
Space them evenly and flatten the dough balls. Bake for 12-15 minutes. Make sure to rotate pans halfway through to achieve even baking. Remove from the oven and cool on a wire rack until room temperature.
Line a second baking sheet and allow the ice cream to soften for about 10 minutes. Place a 1/2 cup ice cream scoop on one cookie, and carefully press another cookie on top of it. Roll minced pistachios on the edges. Place them on a baking sheet and freeze for about an hour before serving.
Superfood Scrambled Eggs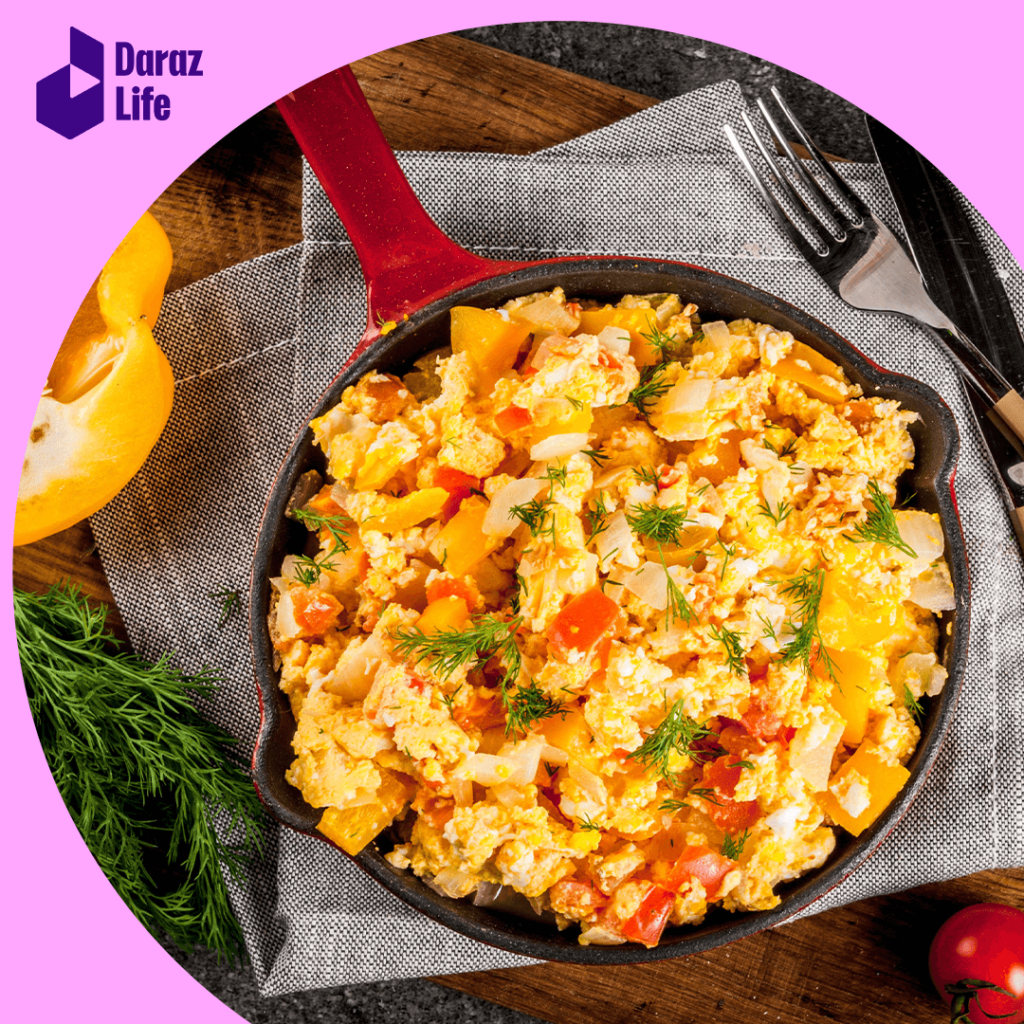 If you love scrambled eggs, you can now take them to the next level with this recipe! These are quick, easy, and delicious, along with a lot more spices and nutrients – making this a great and filling Ifthar dish.
Ingredients
150g smoked salmon
2 tsp rapeseed oil
½ tsp turmeric
100g chopped spinach
1 chopped tomato
2 tbsp pumpkin seeds
1 crushed garlic clove
½ tsp curry powder
4 beaten eggs
Rice or toast to serve (optional)
Directions:
Toast the pumpkin seeds over high heat until they start to pop, then transfer them to a plate. Add the spinach, tomato, and garlic to the pan with the oil. Cook for another 1-2 minutes. Then, add turmeric, curry powder, and eggs. Scramble the eggs in a medium-sized pan over medium heat. Remove the pan from the heat before they become too dry. If desired, serve with the salmon on toast.
We hope you loved the delicious Ifthar recipes we put forward for you. In the meantime, if you're looking for easy snack ideas to fix for your little ones as you fast, make sure to check out our blog on Easy Snacks For Kids That Can Be Fixed Under 15 Minutes. Stay tuned for similar content coming your way!