Eid fashion becomes a focus when the festival is around the corner. With Eid being just a couple of days away, we're all probably looking to complete our shopping for Eid outfits. However, the idea of having to visit crowded stores to finally find what suits us best doesn't seem so appealing. In that regard, shopping online may be much more convenient.
Have you been looking for ways to glam up this Eid? If you're looking for outfits or just Eid fashion ideas to turn heads on this occasion, you're in the right place. From ready-made shalwars, kurtha materials, gorgeous shawls, and all the right accessories- we got everything in store for you!
With a stunning collection of designer clothing in georgette, chiffon, silk, and a variety of other fabrics- Daraz Fashion has many options you can choose from. So, download the Daraz app to finish off your Eid outfit shopping today!
Shalwar Kameez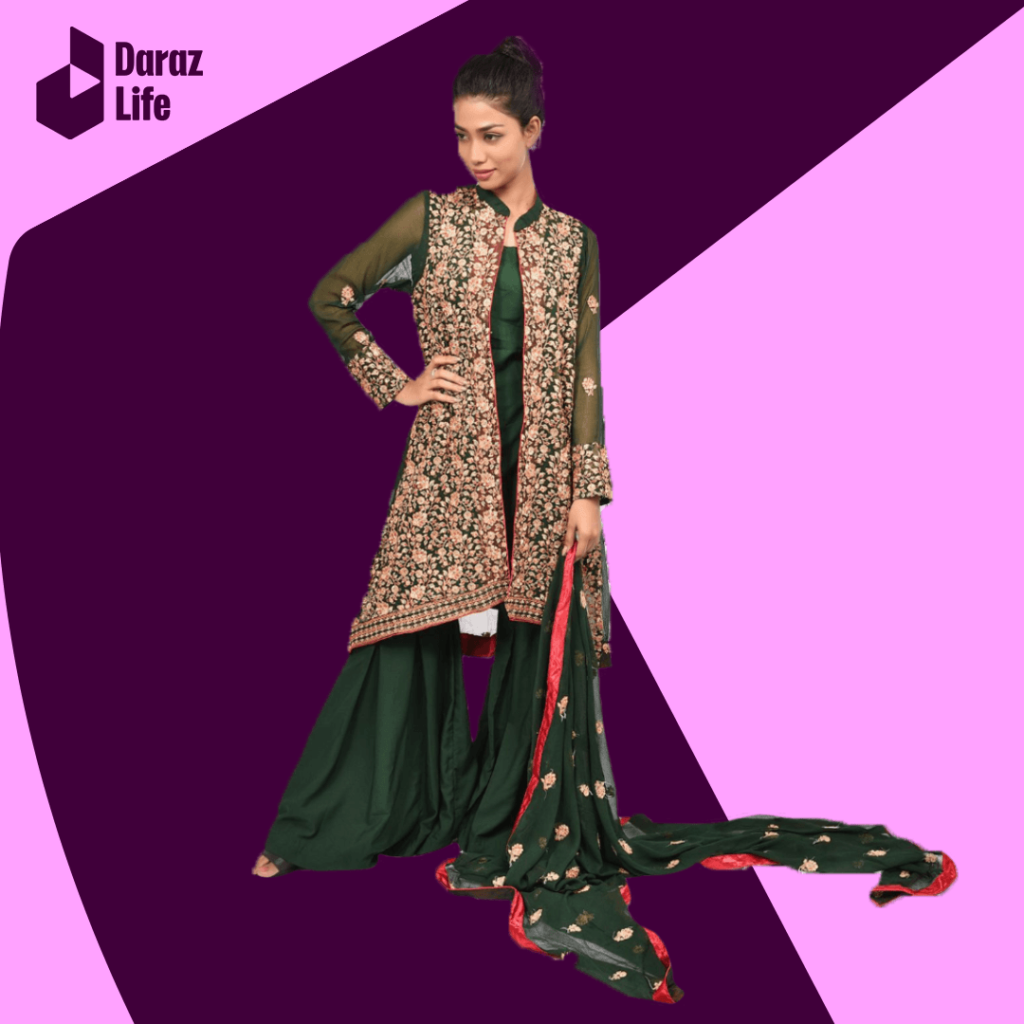 Shalwars are considered modest clothing and an outfit of choice for many South Asian women. These come in a variety of fabrics, styles, and sleeve lengths – making them a convenient option. This traditional attire also comes with designer trends, flaunting a woman's femininity and making them look more attractive. If a shalwar is what you want to settle for, make sure you give attention to the pant style, neck design, shawl and colour of the shalwar before you make the purchase.
Abaya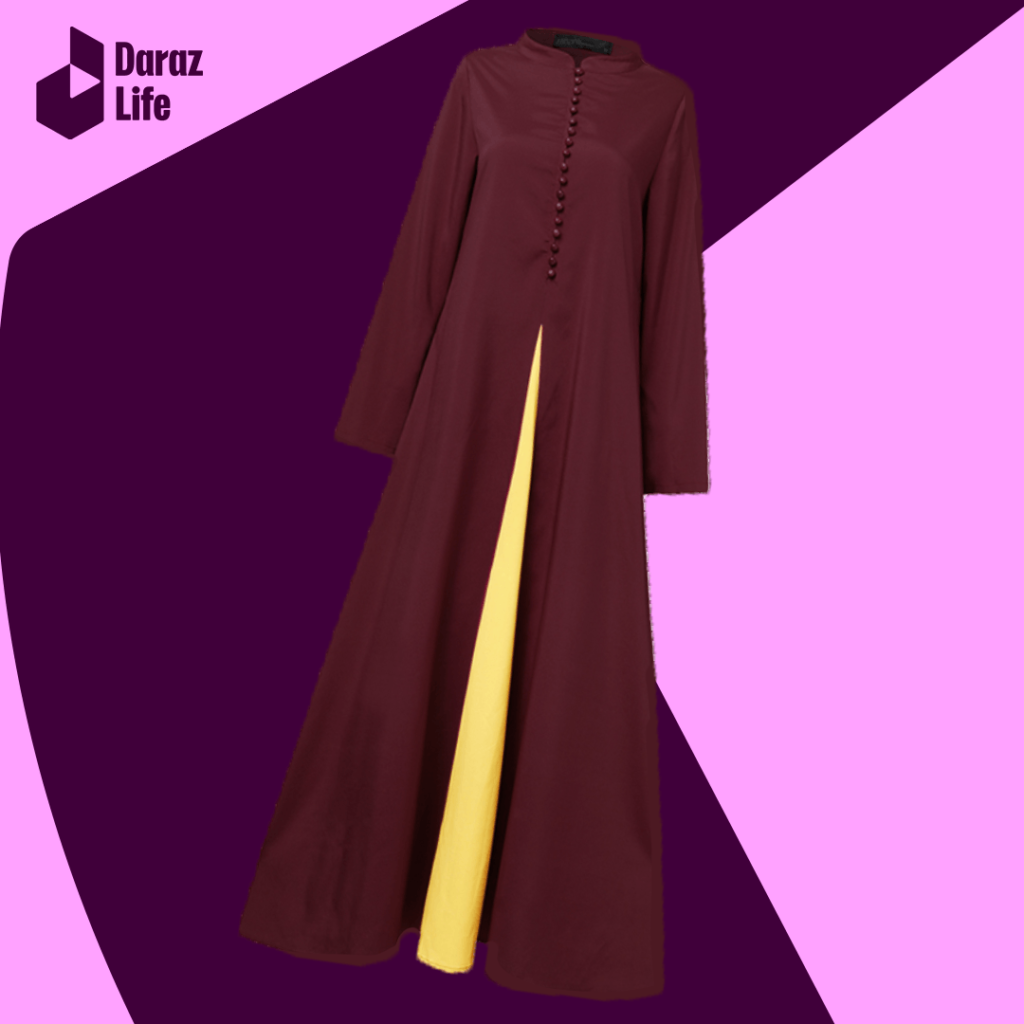 During Ramadan, abayas and kaftans have grown increasingly trendy.  Whether you're a hijabi or non-hijabi, you can style them in many ways. Abayas also come in different colours, fabrics and designs. If you are a person who wears an abaya on a regular basis- consider experimenting with new colours that complement your skin tone. You can also look for Abaya style Anarkali suits to try something different. Find some of the best-detailed abayas on Daraz. Proceed reading through our other options if you're looking to wear something fancy underneath your abaya too.
Kurta Tops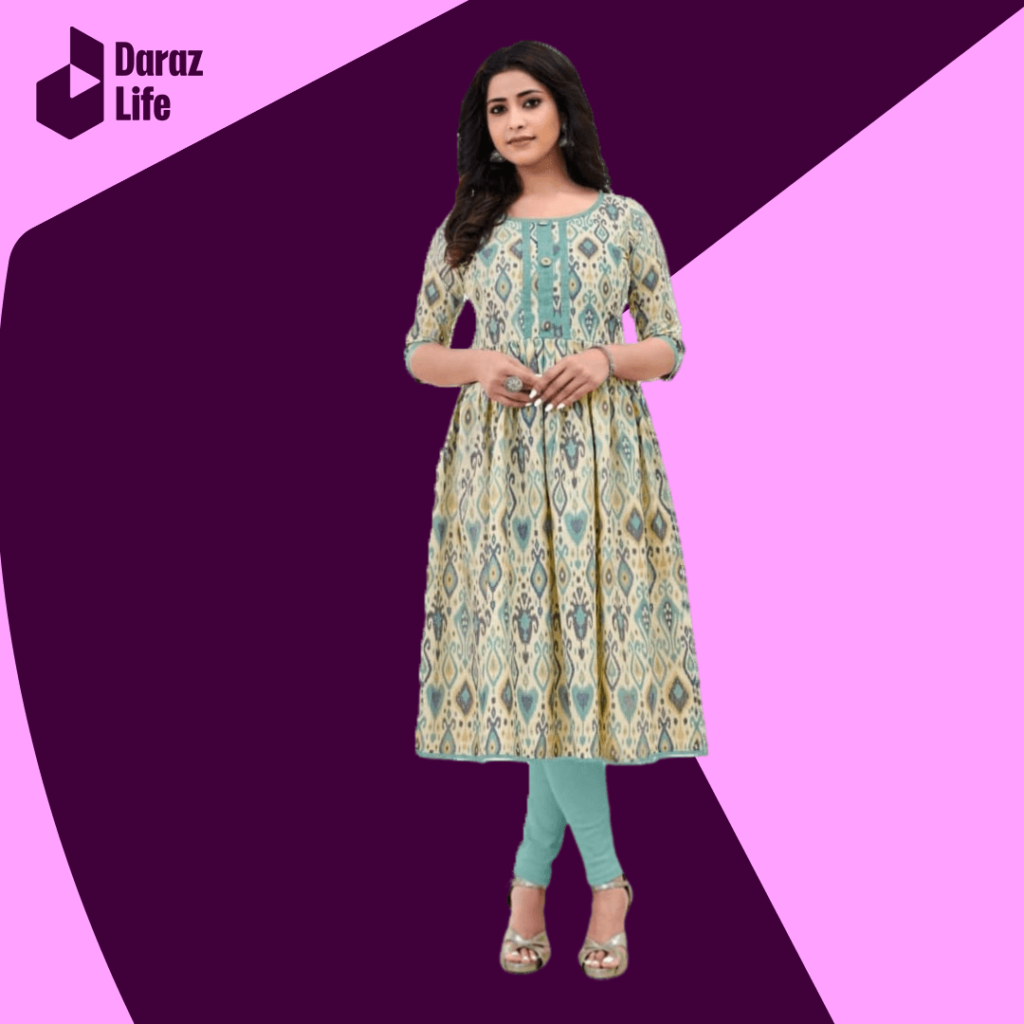 Kurta tops are yet another go-to option during this festive season. While looking for a top, make sure your dress is airy to keep you comfortable during the hot days- especially if you were to expect a power cut! Accessorize your outfit with jewellery and a neat hairstyle to look at your best.
Long Dresses

Long dresses still remain one of the best-loved options, as they're both modest and easy to style. You can also try adding a belt if you would like to enunciate the look. If you want a traditional touch, make sure to check out Anarkali dresses. Prints or bold stitches can improve your look. Don't be afraid to blend soft shades with bold colors to see what suits you best.
Sharara Pants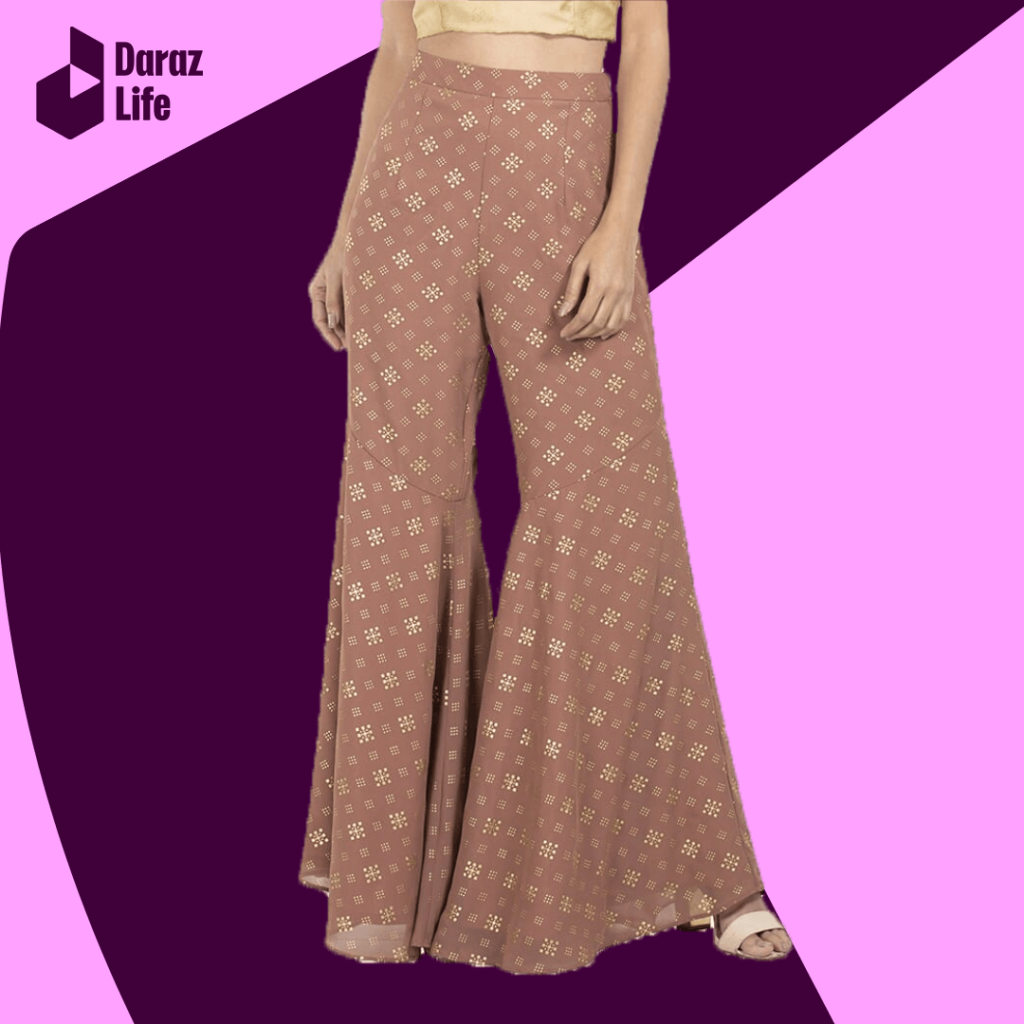 Sharara pants are a popular choice for weddings and festivals. These are usually worn with a short kurta, accompanied by a dupatta/ shawl. There are different kinds of sharara pants to choose from, such as Embroidered Shararas, Embellished Shararas, Printed Shararas and Net Shararas.
These pants are considered to be the party pants of the traditional setup, commonly seen in Bollywood movies and Muslim functions. These are only properly fitted at the waist. They're usually flared from the knee downwards. Other similar options to Sharara pants are Gharara pants and palazzo pants, which are its glamorous cousins.
Short Dresses with Pants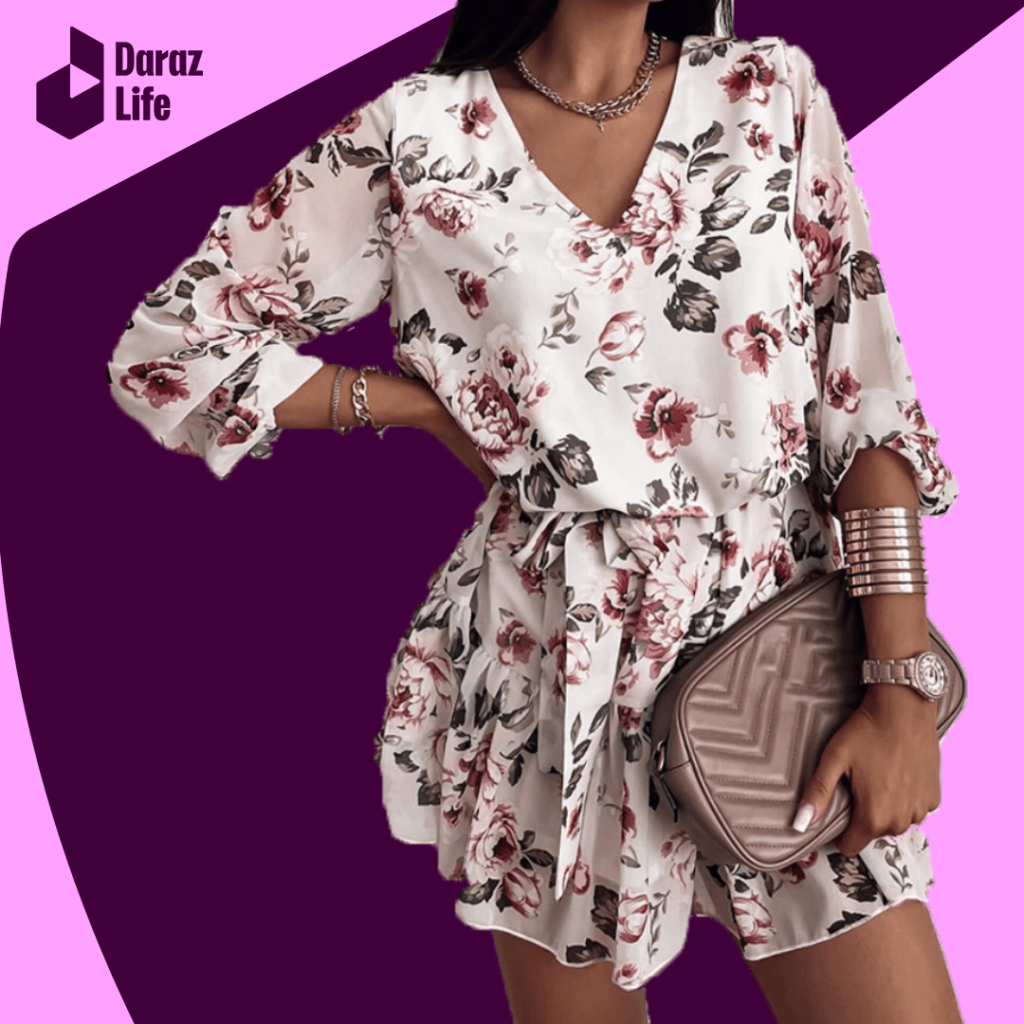 You don't always have to wear a long top or pick from the most common festival outfit ideas, to look trendy and slay your look this Ramazan Festival. If you look best in tops or dresses, paired with pants- then why not go for it? Make sure to get the best accessories, a matching shawl (if required) and put on some make-up, to look good and feel good this festival.
Shawls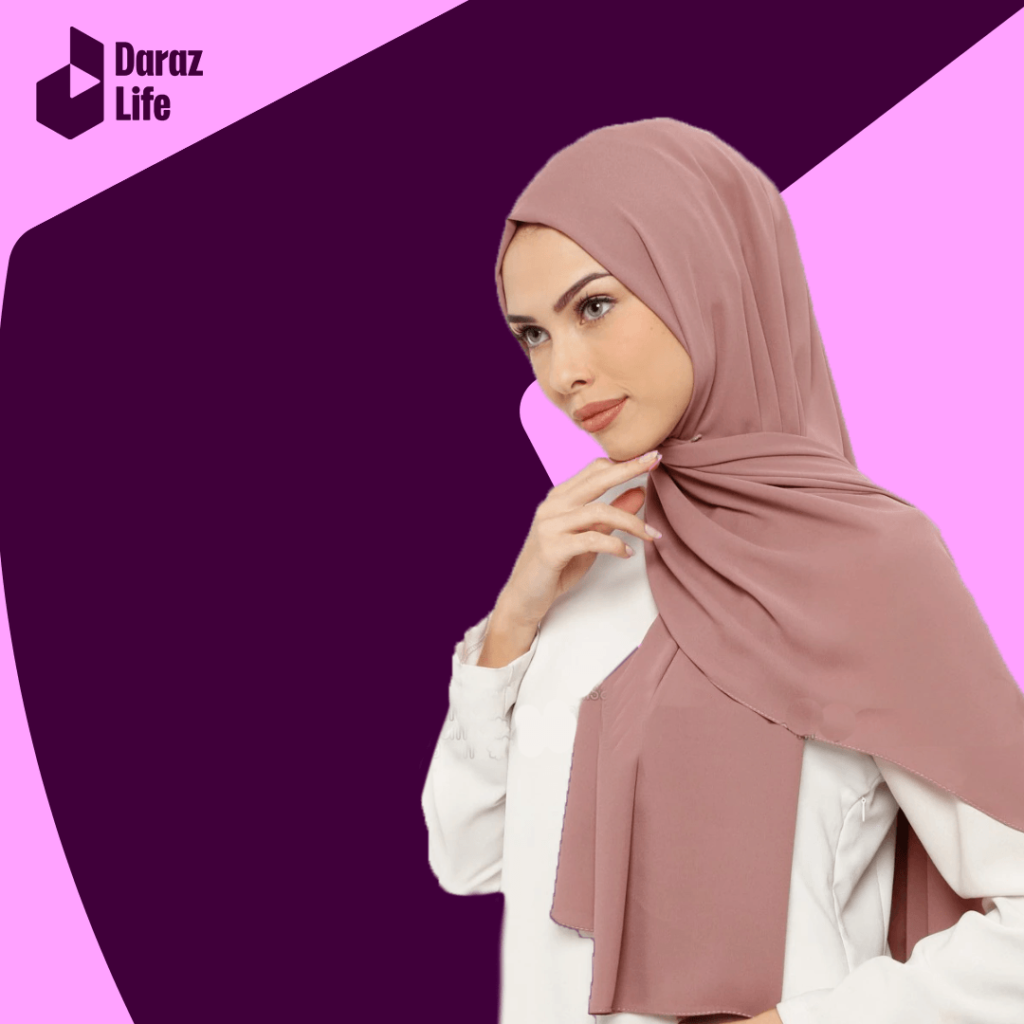 South Asian cultures have their own take on this three-piece structure. The shawl or scarf is one of the items. There are various types of shawls, and each person may have their own favourite.
Shawls made of silk, chiffon, cotton, and textured fabrics are among the most popular. A shawl is a great way to complete a fashionable outfit. Working a shawl into your wardrobe might be the layering piece of your dreams to keep you warm, provide more coverage, and add depth to your style, whether it's embellished with intricate patterns or made of simply rich material.
Jewellery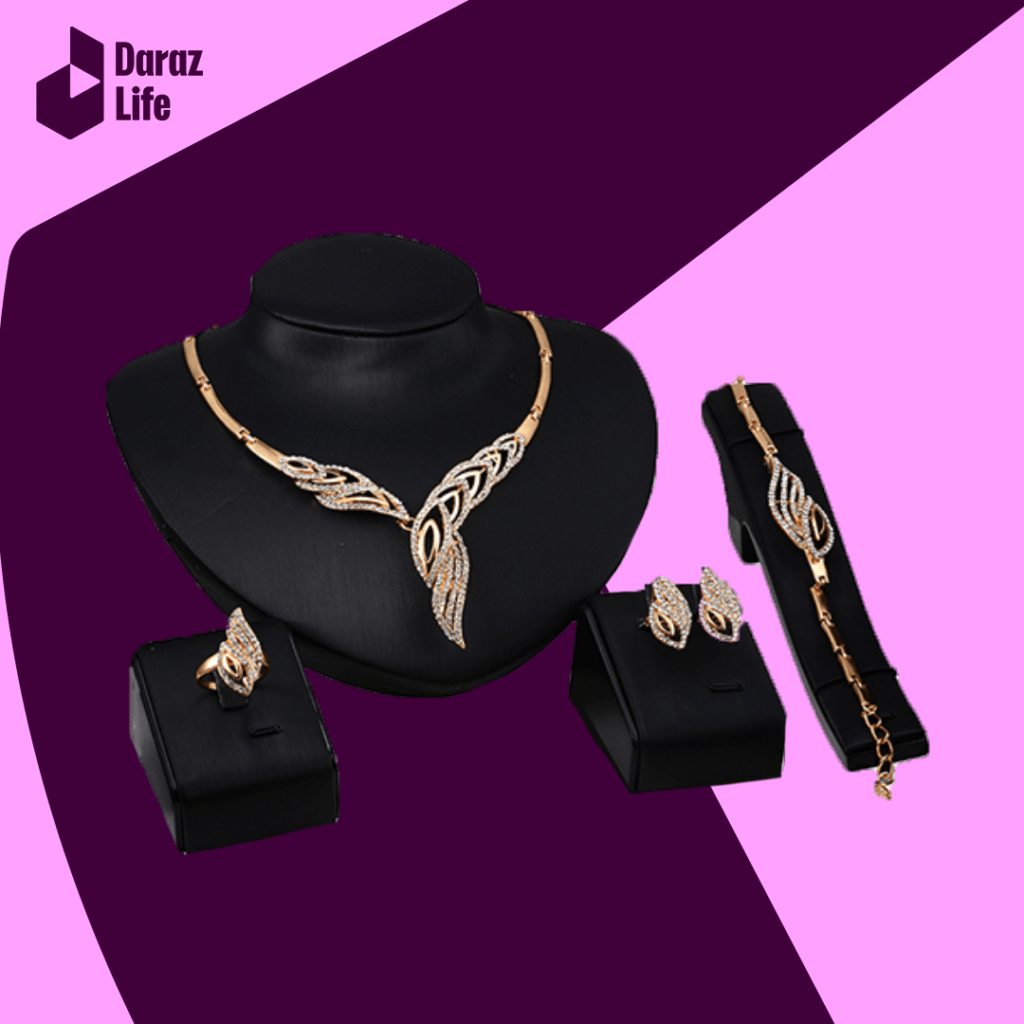 To complement the entire outfit, it is essential to accessorize the right jewellery with your dress. Take advantage of wearing jewellery to incorporate accent colors. Give attention to your outfit's neck design and colour before you pick your jewellery.
There are certain things to keep in mind is to not overdo your jewellery. If your outfit is grand, stick to simple accessories. Likewise, if your outfit is simple, you may want to check how heavy jewellery can complement your look.
Maintain balance and choose ones that resonate with your style and personality. If you generally don't like accessorizing yourself much, you may just want to try on a simple ring and a bracelet and check if you like how they look and feel on you.
Makeup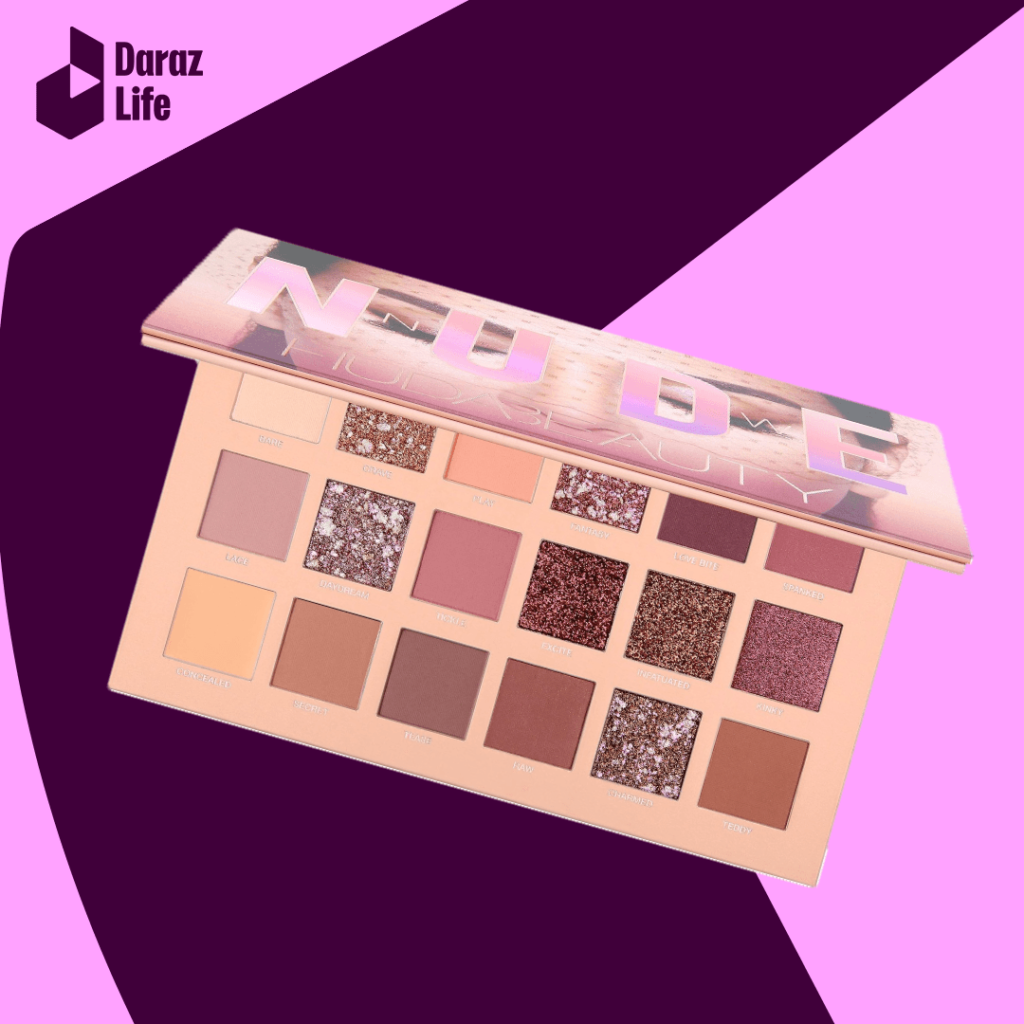 Getting ready for Eid may not be just about the dress- your makeup can be a key to achieving your desired look. Whether you prefer light makeup or want bolder colours for a grander look- make sure to also do extra prep on your face so that your makeup lasts throughout the event. Check out a Primer and Bronzer for a professionally done makeup look.
We hope this article provided you with Eid fashion ideas. Visit our online store to browse through many more options and get them delivered to your doorstep! Further, if you're looking for Eid fashion ideas for men, explore smart clothing by taking a look at our blog Stay Up to Date With The Latest Trends in Men's Fashion 2022.