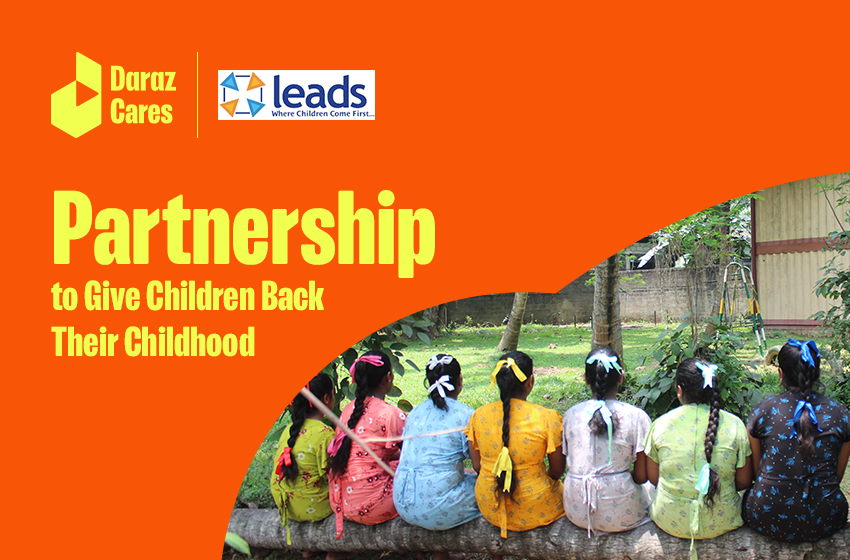 A Small Donation Can Make A Big Impact in A Child's Life
If you are looking to make a donation to a charitable cause, you are at the right place. Continue reading if you want to be a part of a good cause.
The effects of the present-day socio-economic crisis in Sri Lanka are visibly worsening every passing day. Undoubtedly, the ongoing economic crisis affects how we live and navigate our lives. But children of all economic classes are the most affected out of the entire population.
With the alarming inflation, children and their families are struggling to survive. Vulnerable little boys and girls have impeded access to basic necessities such as food, education, health care, and protection services. Some children have dropped out of school to find employment and support their families. In some families, parents have no choice but to leave their children to work in cities far from their homes. This leaves children more susceptible to harassment and abuse.
Therefore, it's vital to lend a helping hand to these children and pave the path to a better future. So, Daraz Cares and LEADS have joined together to ensure that vulnerable children in our communities benefit through their conjoined efforts.
What is Daraz Cares?
Daraz Cares was born as a part of our Corporate Social Responsibility to give back to the community. It is Sri Lanka's first online multi-charity donation platform. It collaborates with multiple charity organizations and non-profit organizations, connecting them with a larger audience of potential donors.
Making it personal, continuously innovating, and promoting generosity of spirit are some of the core values of Daraz. Therefore, as a part of Daraz's mission to give back to the communities around us, Daraz Cares aims to encourage consumers to extend much-needed basic resources to those in need while shopping on the Daraz platform.
How to Donate
Tap on your Daraz App, and under Categories, select Shop More. You will get a drop-down menu that presents the available categories. Go down to Home & Lifestyle and tap on Charity & Donation. It will take you to a page with several charitable initiatives. Choose a cause you want to support and add it to the cart. Afterwards, checkout the same way you would checkout other products on Daraz. There are no additional or hidden charges.
LEADS & Daraz Cares Working Towards Bettering Children's Lives
During the month of June, Daraz Cares is partnering with LEADS to work towards bettering the lives of innocent children who have been subjected to cruel adversities due to the current socio-economic crisis. Most of these children are survivors of abuse, and LEADS works toward creating safer spaces and better futures for them.
LEADS is a charity organization that advocates for child protection and child rights promotion. The organization provides restorative care for survivors of child abuse. Additionally, they are on a mission to create much-needed awareness of child abuse across various communities in Sri Lanka by raising awareness of child abuse and rights at the grassroots level.
In addition, as a part of their ongoing efforts to ensure that children are aware of their rights LEADS distributes special tools, such as educational material and publications across the communities in Sri Lanka. They have a team of specialized mental health practitioners and trained caregivers to help
survivors of child abuse overcome their psychosocial challenges and provide all the support they require to overcome the trauma.
Furthermore, LEADS also provides legal assistance and guides children and families throughout the legal process to protect children and prevent the re-victimization of child abuse survivors. Other LEADS initiatives include programs to reduce period poverty and raise funds to support children's education and nutrition.
Success Stories and Successful Projects
Story of Theersha
Theersha is a talented 18-year-old girl with a creative soul. Her entire childhood had been tough ever since her mother abandoned the family. She faced abuse and adversity at the hands of her stepmother, a family she lived with while her father left for work in Puttalam, and at the Child Development Center (CDC), she resided from the age of 10 to 18. At one point, she ran away from the CDC to find her father, but she was later found by the police following a complaint from the CDC and produced before the courts.
As per court orders, she was then sent to another CDC by the department of probation. During this time, she was referred to LEADS by the probation office for counselling and therapy. After successfully completing her counselling sessions, she has been able to grapple with her behavioural and identity issues and become more focused. She was able successfully sit for her Ordinary Level exams the second time. After she received residential counselling, she was placed in a suitable CDC, which has supported her well with her endeavours to pursue graphic design.
As a child who lost the love and care of her parents and faced numerous challenges growing up, she has healed from her past experiences and become a hopeful adolescent with a renewed outlook on life. Through the continued support of LEADS, today, she is in a position to pursue her ambitions and expectations as an empowered individual.
Ending Period Poverty
People in the poor and vulnerable communities have little access to education on menstruation, creating a culture of fear and misinformation. Therefore, a woman's period is stigmatized in most of these communities. Furthermore, they lack access to mandatory hygiene and sanitation. Many young girls drop out of school, and women exclude from basic activities due to social stigma and the unavailability of sanitary napkins.
In March 2022, LEADS took initial steps to provide 100 reusable sanitary packs to underage mothers, young girls and elderly mothers at Oliphant Estate, Magasthota and Shanthipura in the Nuwara Eliya district. With the donation money collected and support of midwives and Development officers, LEADS was able to help improve the women in these communities.
Be The Gift Campaign 2021
Post pandemic, many families across Sri Lanka were struggling to survive. Hence, they were not able to provide the basic requirements for their children to continue their education. Due to the lack of stationery and school supplies, many children dropped out of school.
Therefore LEADS organized 'Be the Gift' Christmas campaign aiming to raise support and donation money for students residing in rural and marginalised communities. Through the 'Be the Gift' campaign, LEADS was able to distribute educational packs worth LKR 1,500 to 500 children who were hailing from rural communities such as Ratnapura and Ampara. The stationery pack included items such as 15 single rule exercise books, 3 square rule exercise books, 1 drawing book, 3 blue pens, 3 black pens, 1 red pen, 3 pencils, 1 eraser, 1 pencil sharpener, 1 ruler, 1 box of crayons and 1 colour pencil box. As a result of this campaign, many children who could not continue their education due to the lack of educational material were able to pursue school once again.
Let's Protect Our Children and Give Them A Better Future
Daraz Cares invites users of the Daraz platform to make a change in the lives of children by being a part of the LEADS initiatives today and contribute a donation to one of its multiple causes on Daraz Cares. All it takes is a tap of a finger to make a difference in a vulnerable child's life.
For more information on LEADS refer to the website via https://www.leads.lk/
Change a life, make a difference and donate today!