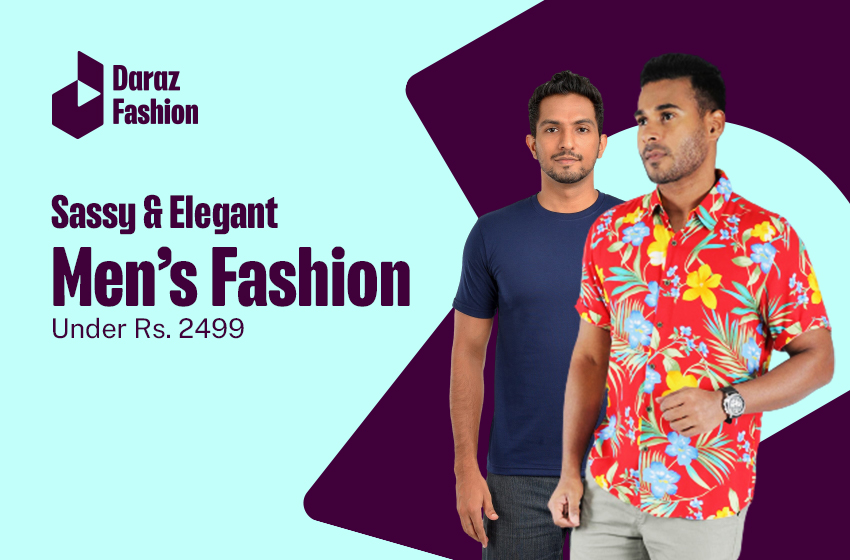 Stand Out From The Crowd With Mens Fashion Under Rs. 2499
If you are keeping an eye out for trending mens fashion, you're in the right place. Continue reading to discover sassy and elegant yet affordable Sri Lankan mens fashion.
Are you looking to spice up your wardrobe with a fresh collection of mens fashion attire? Ahead, we have listed some stylish and affordable latest men's fashion in the market.
List of Mens Fashion Sri Lanka Under Rs. 2499
| | |
| --- | --- |
| Clothing Item | Price |
| Select by Daraz Flip Flops for Men | Rs. 599 |
| Select by Daraz Crew Neck T-shirt | Rs. 799 |
| Casual Mens Short | Rs. 890 |
| Trendy Men's Casual Tank Top | Rs. 920 |
| Baseball Cap | Rs. 1389 |
| Select by Daraz Stretchable Chino Pant | Rs. 1899 |
| TRE Men's Sports Track Pant | Rs. 2190 |
| Signature Men's Formal Shirt | Rs. 2295 |
| Emerald Printed Casual Shirt | Rs. 2295 |
| Moose Men's Polo | Rs. 2490 |
| Samson's Mens Shoes | Rs. 2499 |
If you are shopping for the latest styles in men's clothing or women's clothing at affordable prices, check out Daraz Fashion. There is a huge selection of fashion online, and you can log into your Daraz App and get your favourite items with just a tap of a finger. Furthermore, shop from the major sales happening all year round on Daraz and avail of amazing discounts and free shipping.
Without further ado, let's check out some of the mens clothes available at unbeatable prices.
Smart Casual T-Shirts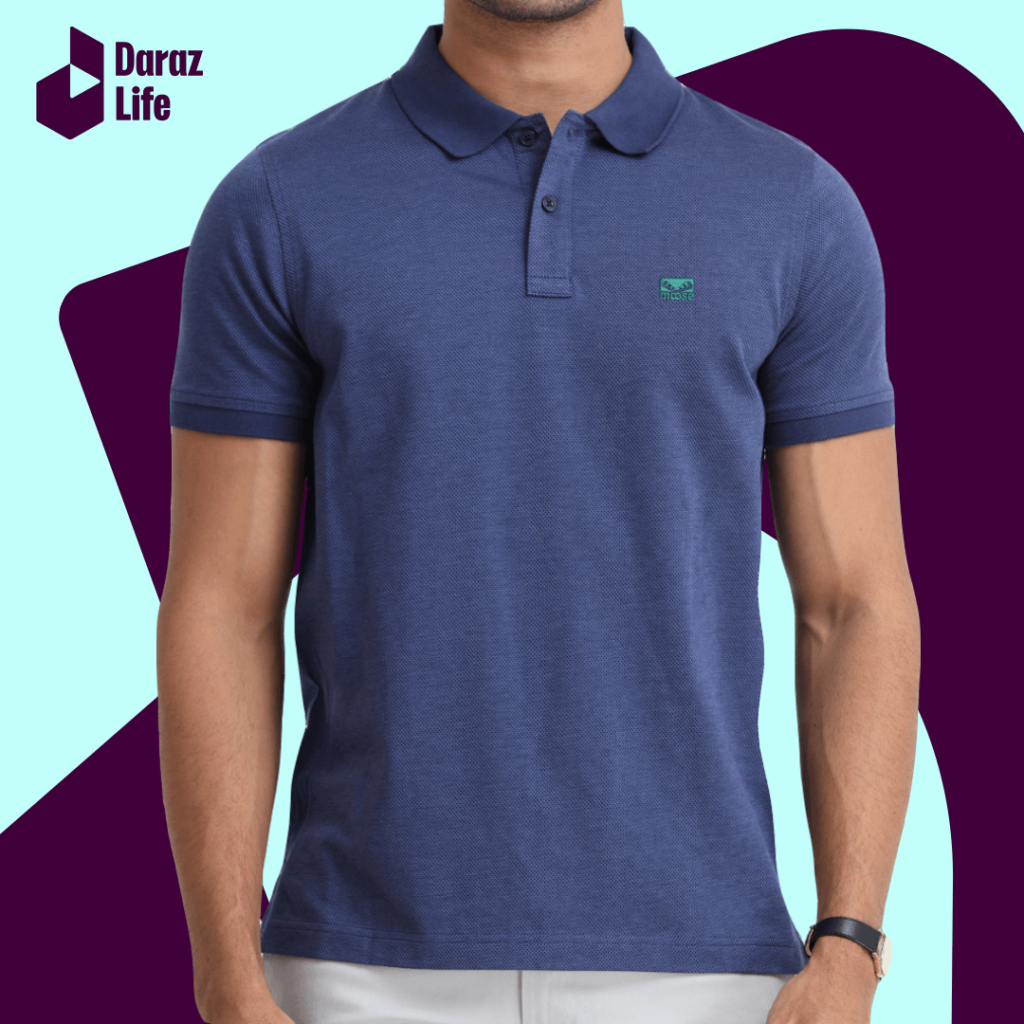 Are you looking for smart casual attire to wear to work on Fridays? You can easily stay smart and casual with a Polo T-shirt paired together with your favourite jeans or formal trousers. Additionally, Polo T-shirts have that magic about them which can make you look more smart and handsome immediately. They are quite versatile, and you can wear them to work, an evening out with your friends or even to a laid-back party or gathering.
Formal Shirts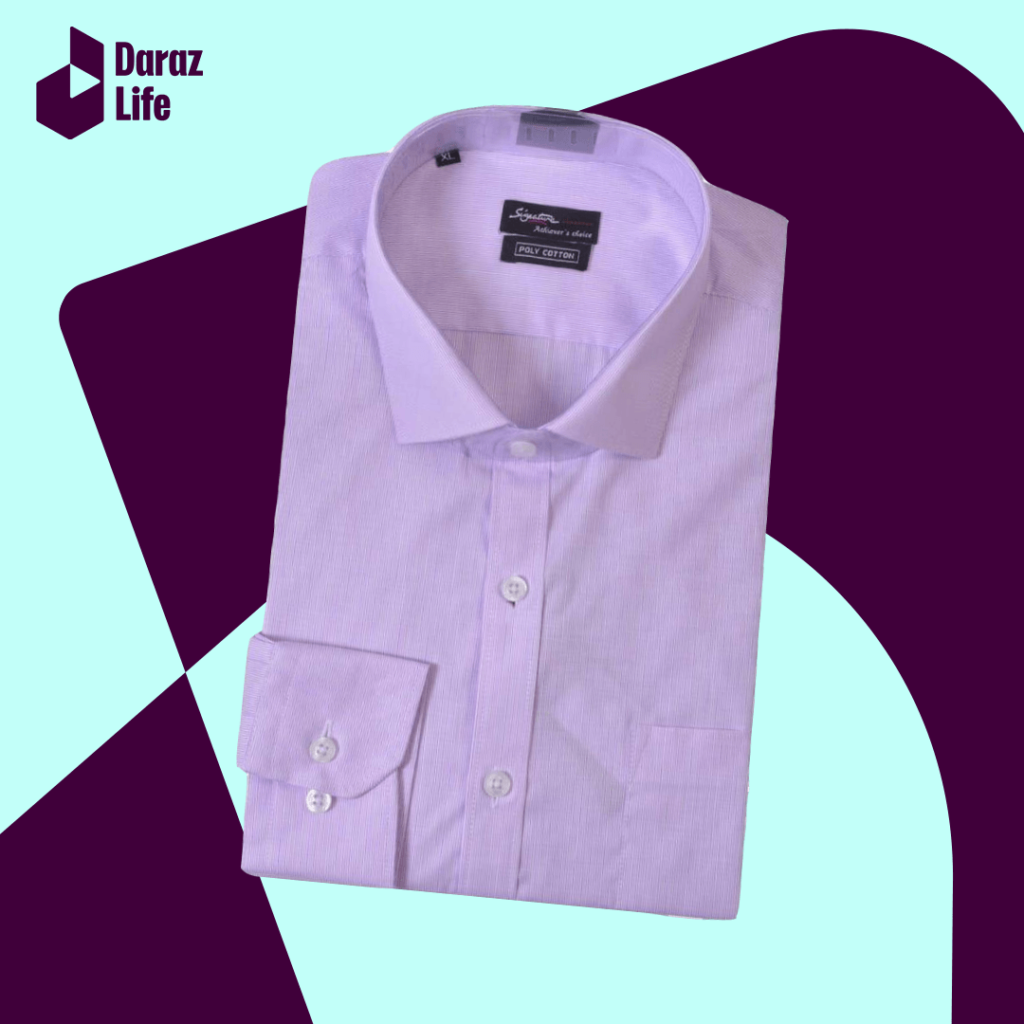 In Sri Lanka, most men wear formal shirts to work. Regular working guys realise how important it is to appear well when you step into work. What you wear represents you in a professional setting. Therefore, it is critical to present yourself professionally in the workplace. Hence it's ideal if you wear formal pants and shirts as part of your dress code to the office.
In addition, a formal shirt can complement any man when they are required to attend formal events as such. A beautiful formal shirt in neutral colour combinations is always the finest approach to show off your style. It offers a classy and gentlemanly appearance. If you are worried about the price, we are here to make you put your worries to rest. Check out the men's fashion brands available on Daraz to find the most affordable and stylish formal shirts.
Casual Shirts
Are you heading out to the cinema or a friend's place and contemplating what to wear? Add a casual shirt like the one featured here to your wardrobe. It will surely come in handy whether you are off to a casual event, the mall, or even on a date. The playful and radiant prints will not only enhance your good looks, but they will also make you appear laid back and stylish at the same time.
Track Pants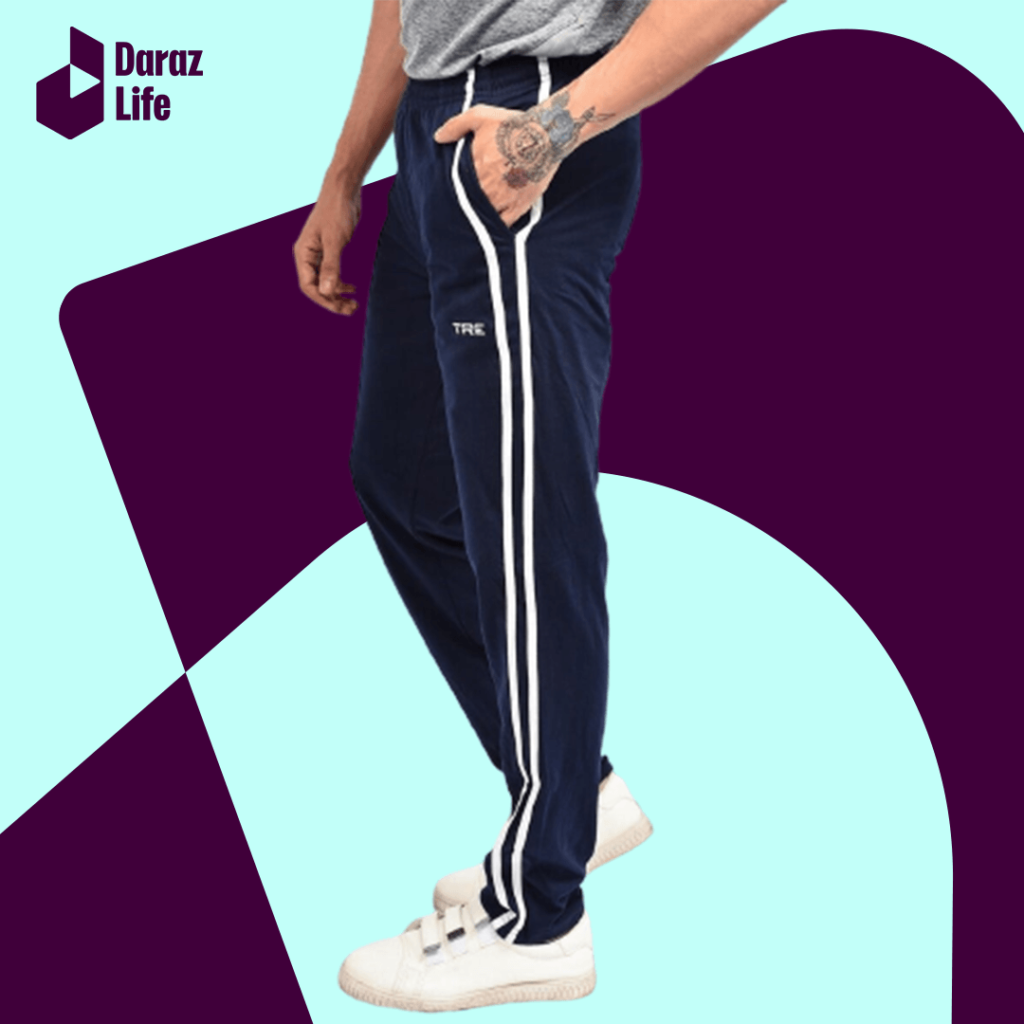 Are you looking for a pair of pants to lounge around in or do your grocery errands? A pair of track bottoms are exactly what you need. Furthermore, if you are going to participate in a sports event with your friends, these track pants will keep you comfortable throughout. Also, if you are all about that gym life, you would not regret adding this track bottom to your wardrobe.
Crew Neck T-Shirts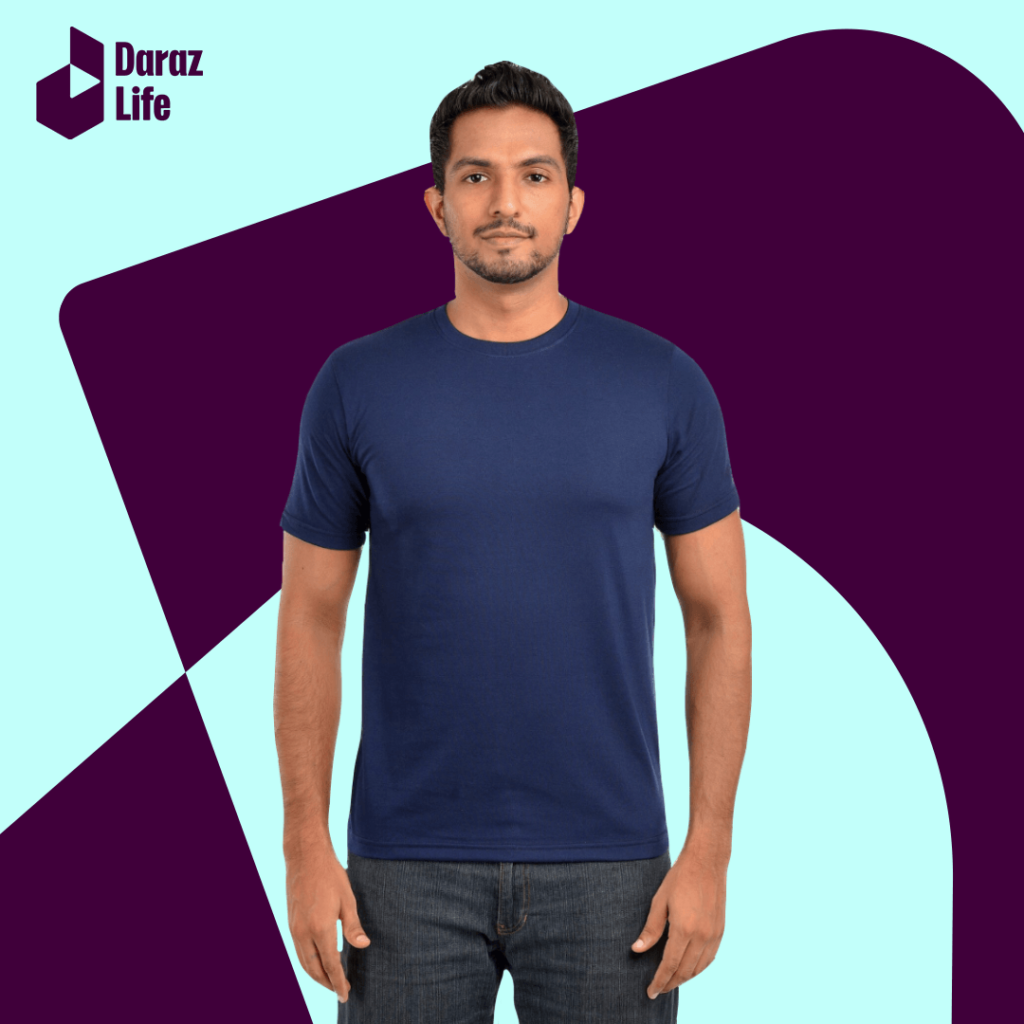 There are two types of t-shirts to consider when you live in the tropics: the crew neck and the v-neck. However, the former is more popular among a lot of guys for obvious reasons. It's easier to pair up with casual jeans or formal pants. Furthermore, if you are the type of guy who likes to layer your outfit, the crew-neck t-shirts make an excellent addition to your wardrobe. Also, you can accessorise it with your favourite chain, shades and watch to turn heads wherever you go.
Formal Trousers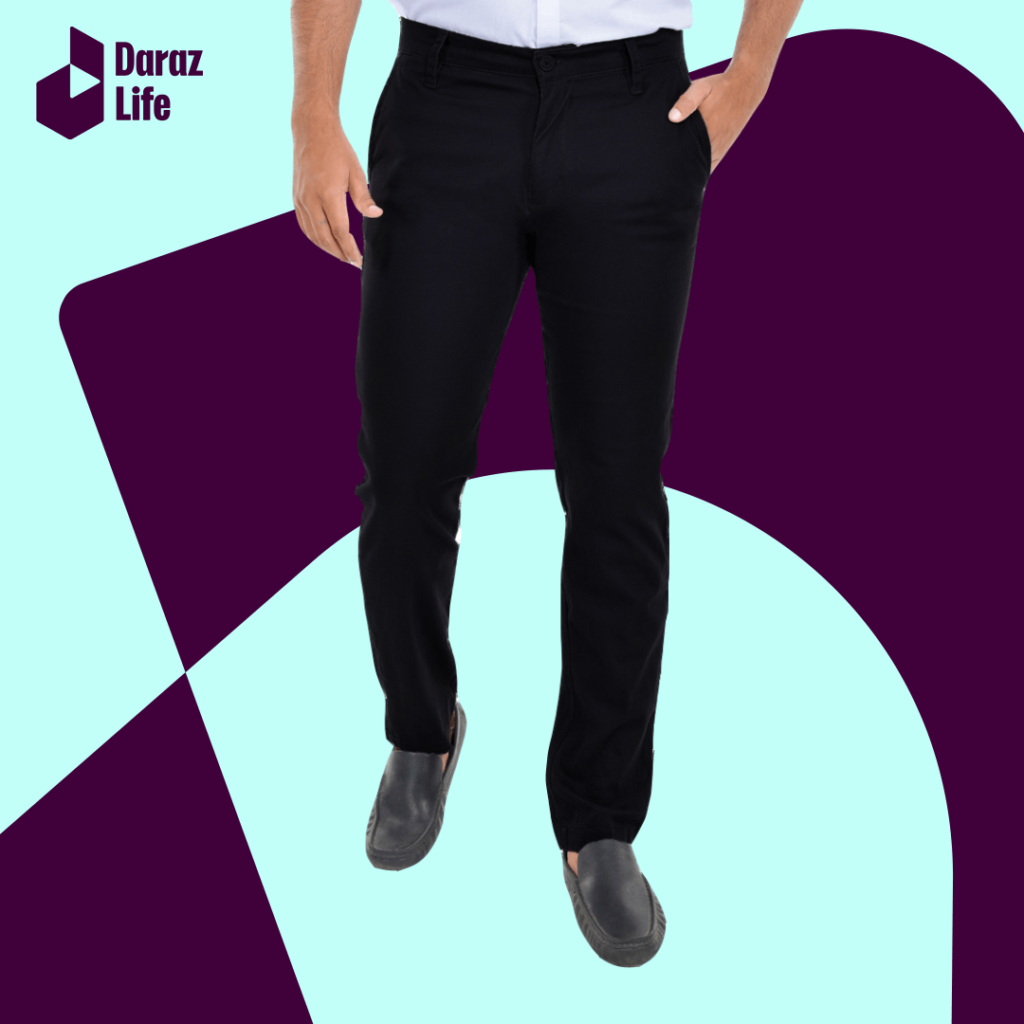 Every man should own a well-tailored pair of formal trousers. Whether you plan to suit it up or simply pair it with a formal shirt to work, it can easily complement your overall look. Furthermore, it can give you a distinguished and smart appearance than any pair of jeans or shorts can provide.
Shorts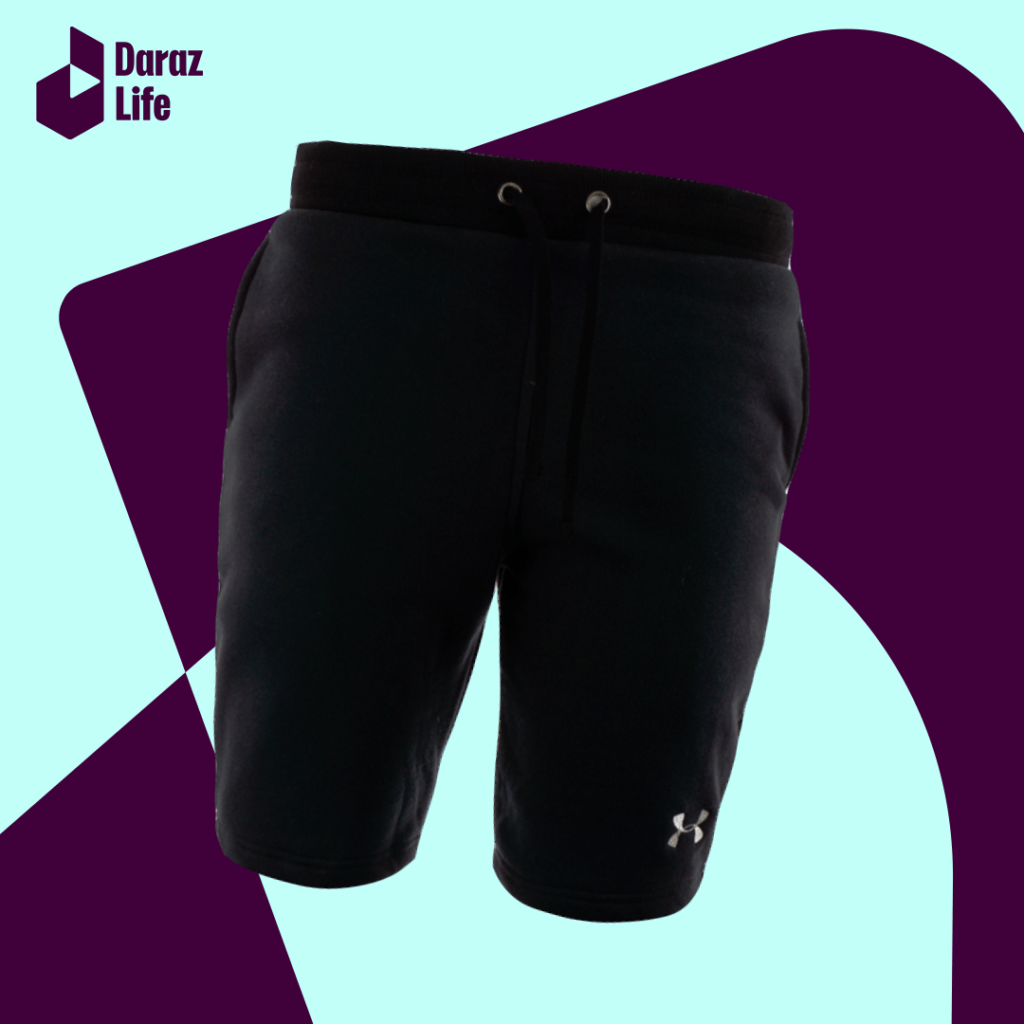 When you live in a tropical climate, shorts are always a top priority in your wardrobe. From denim shorts, chinos, cargo shorts, and khaki's, there are many choices in the market. The best part is since you live on an island, shorts are not only versatile, they will forever be fashionable. Additionally, they are affordable and easy to find.
Tank Tops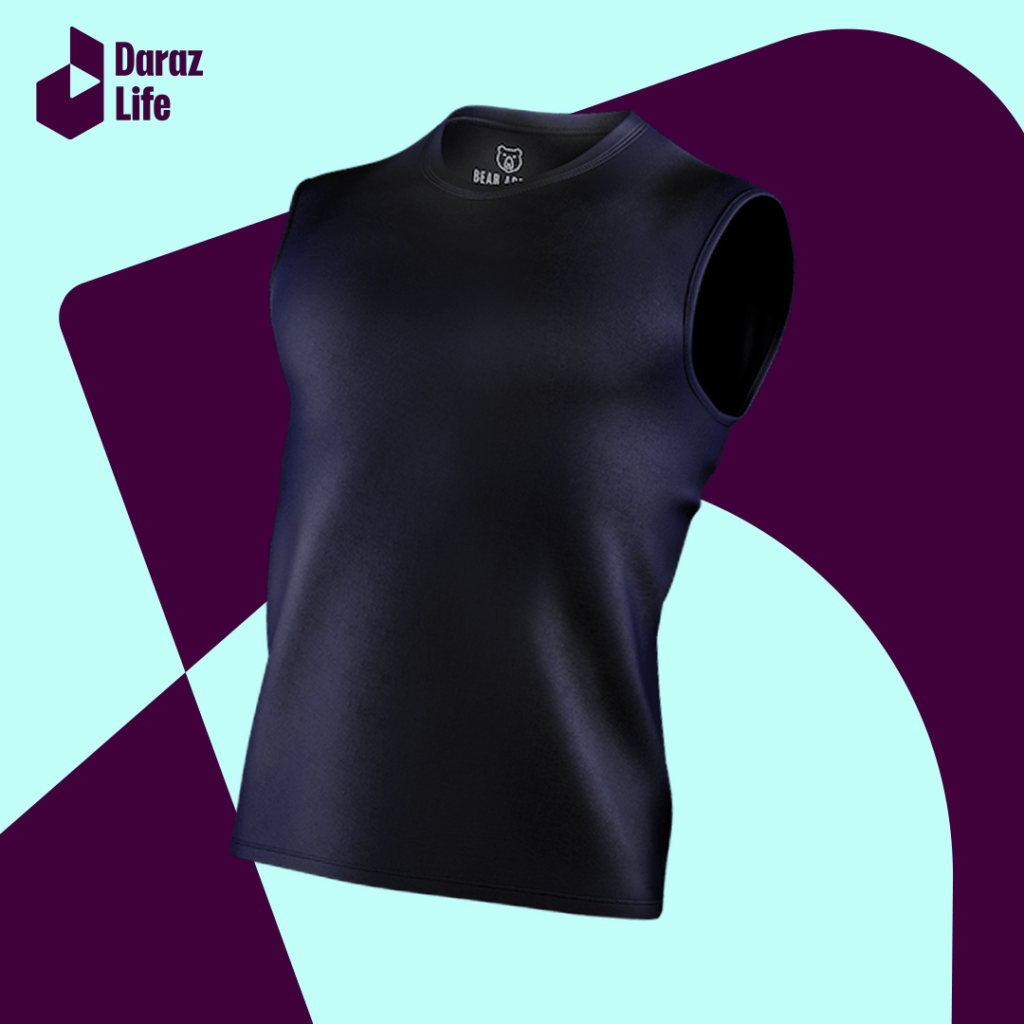 The temperatures are on the rise, and it's time to add a tank top or two to your wardrobe if you do not own any yet. They give you a playful appearance and are perfect to wear if you're off to the gym or running grocery errands.
Caps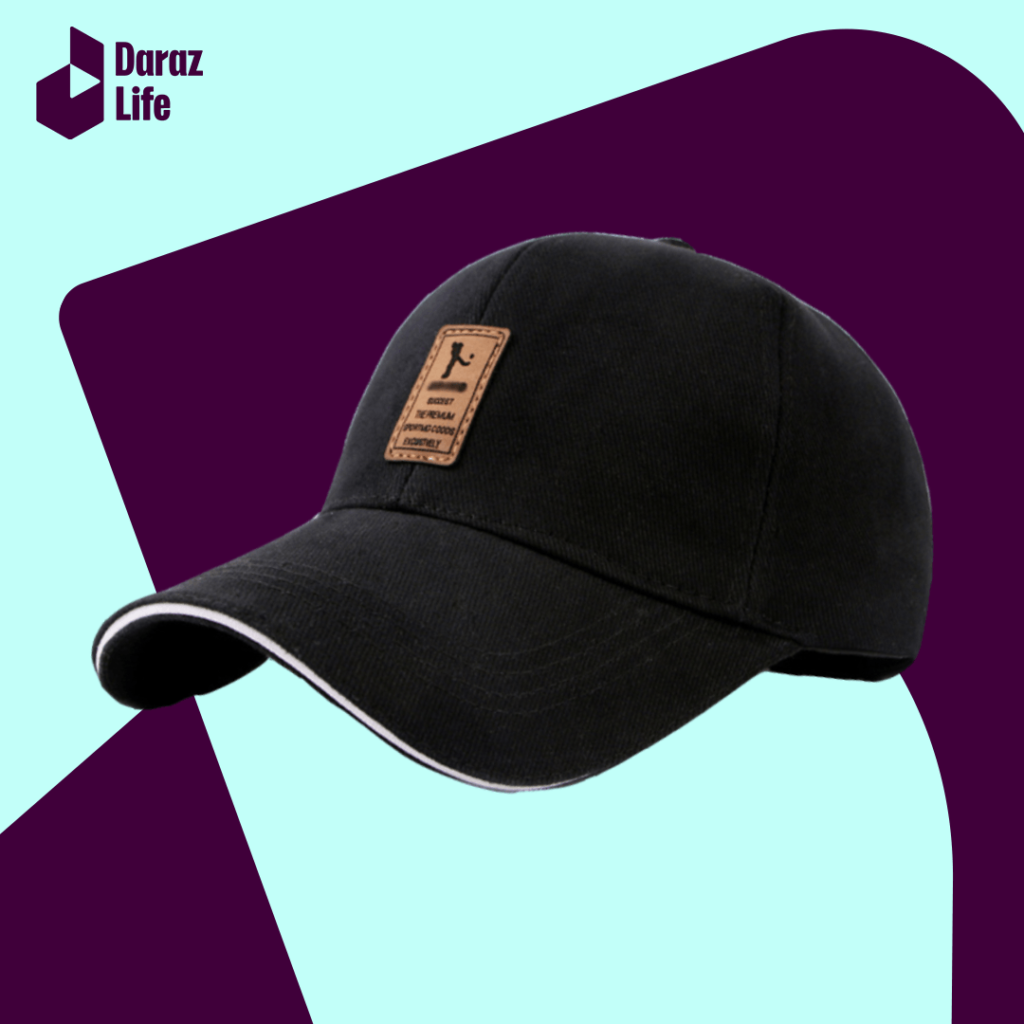 If you constantly explore the outdoors, then wearing a cap will most certainly help you in many ways. First of all, it can protect your face from the sun. Additionally, it protects your hair. So next time you walk under a tree with birds and pigeons, you can rest easy knowing that your cap is protecting you.
Slippers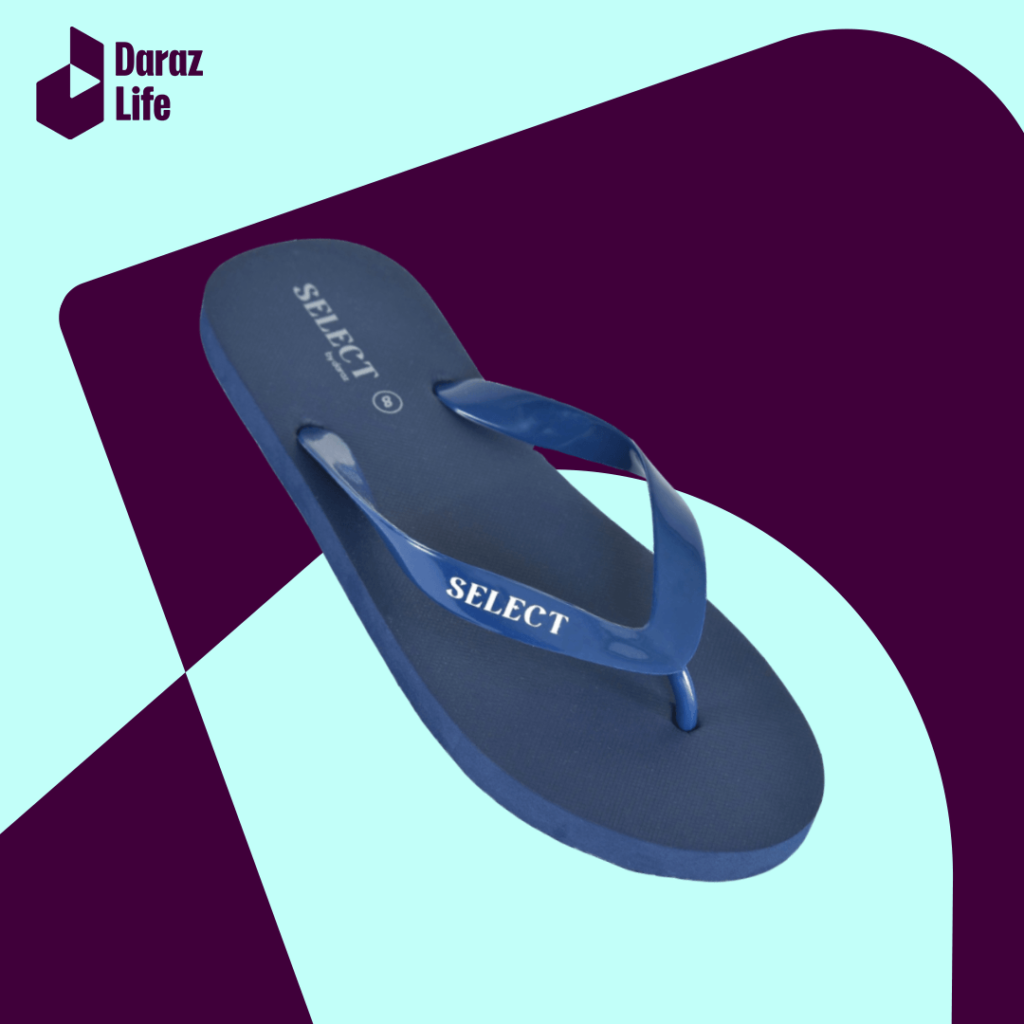 Here is one item that we cannot do without in Sri Lanka. It's the most versatile and comfortable footwear available in the market. Additionally, it's acceptable to wear to any place, including malls or casual restaurants.
Mens Formal Shoes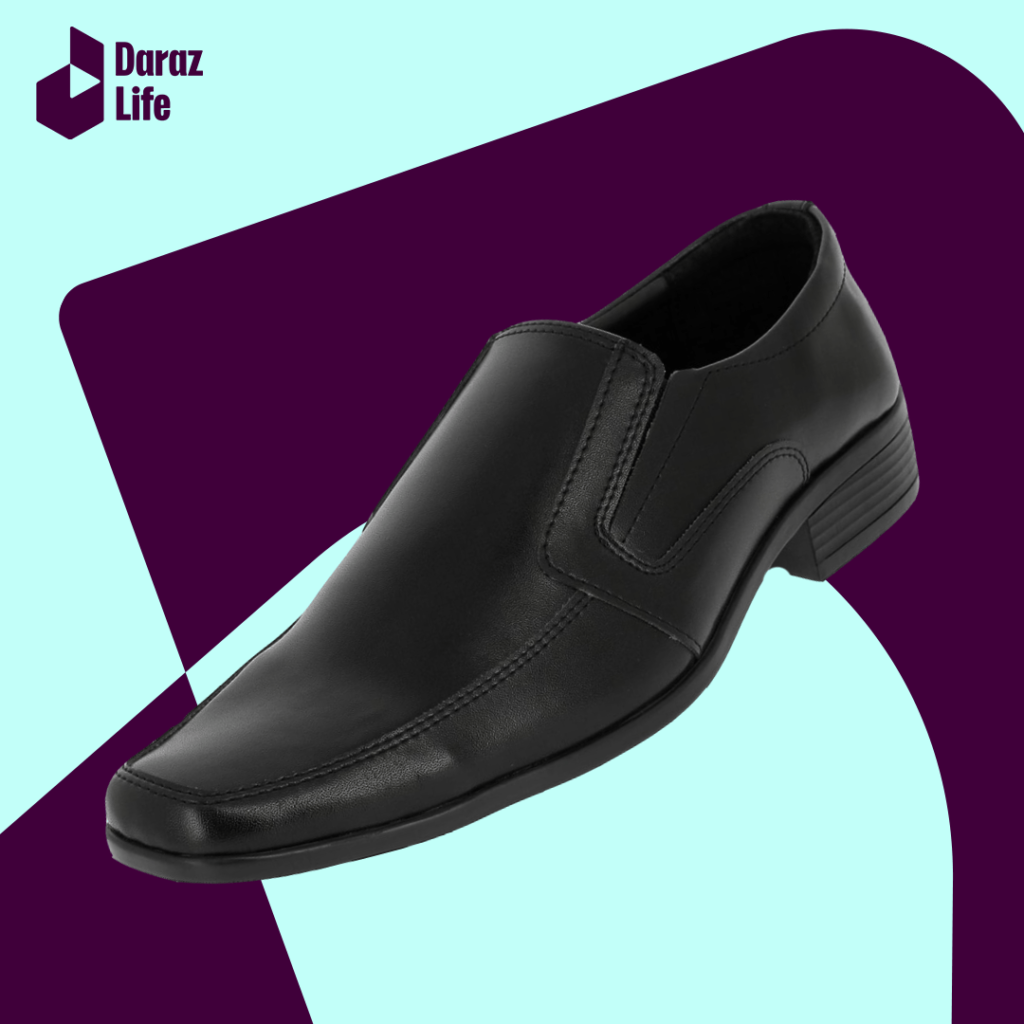 A pair of good dress shoes is a must-have in any wardrobe regardless you're a man or a woman. You can wear them to work or any formal event which requires you to dress up. Therefore, if you don't own a pair of formal shoes, get on your Daraz app now and start shopping for a pair.
Hope this blog helped you understand how affordable fashion can be when your shop at the right place. Don't forget to check out the best bags for men for affordable bags to pair with your outfits.