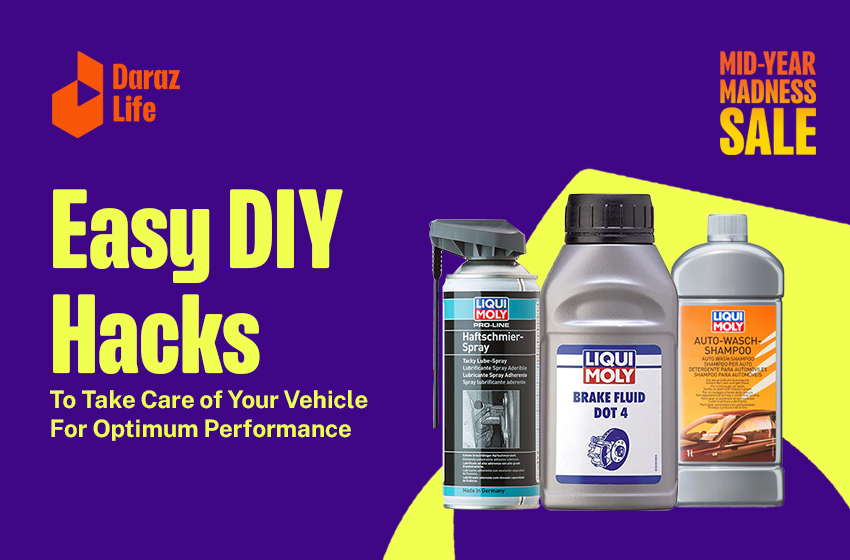 DIY Vehicle Maintenance Tips For Optimised Performance
Vehicle maintenance is an essential and continuous task if you own cars or bikes. Therefore we have listed a few DIY vehicle maintenance tips to ensure your vehicle function at its optimum performance.
Are you on the lookout for easy vehicle maintenance tips? Continue reading to learn a few DIY hacks to service your vehicle at home for less.
Daraz Mid-Year Madness
Are you ready for the biggest mid-year sale of the year? Daraz Mid-Year Madness offers you the best deals with over Rs. 50 Million in discounts across 5 Million Products ranging from Electronics, Fashion, Lifestyle goods & Groceries.
Get ready to shop insane bargains starting from the 26th of July. You can get up to 65% OFF on the best vehicle care product dealers in the market like Mobil Lubricants, ECO Products, RANOMOTO, X1R, and Liqui Moly. Stay tuned for free shipping, freebies and valuable gift vouchers, and save more while you shop for top-quality vehicle care products in town.
So, mark your calendar today, and shop till you drop from Daraz Mid-Year Madness! Without further ado, let's take a look at a few DIY vehicle maintenance hacks.
Wash Your Vehicle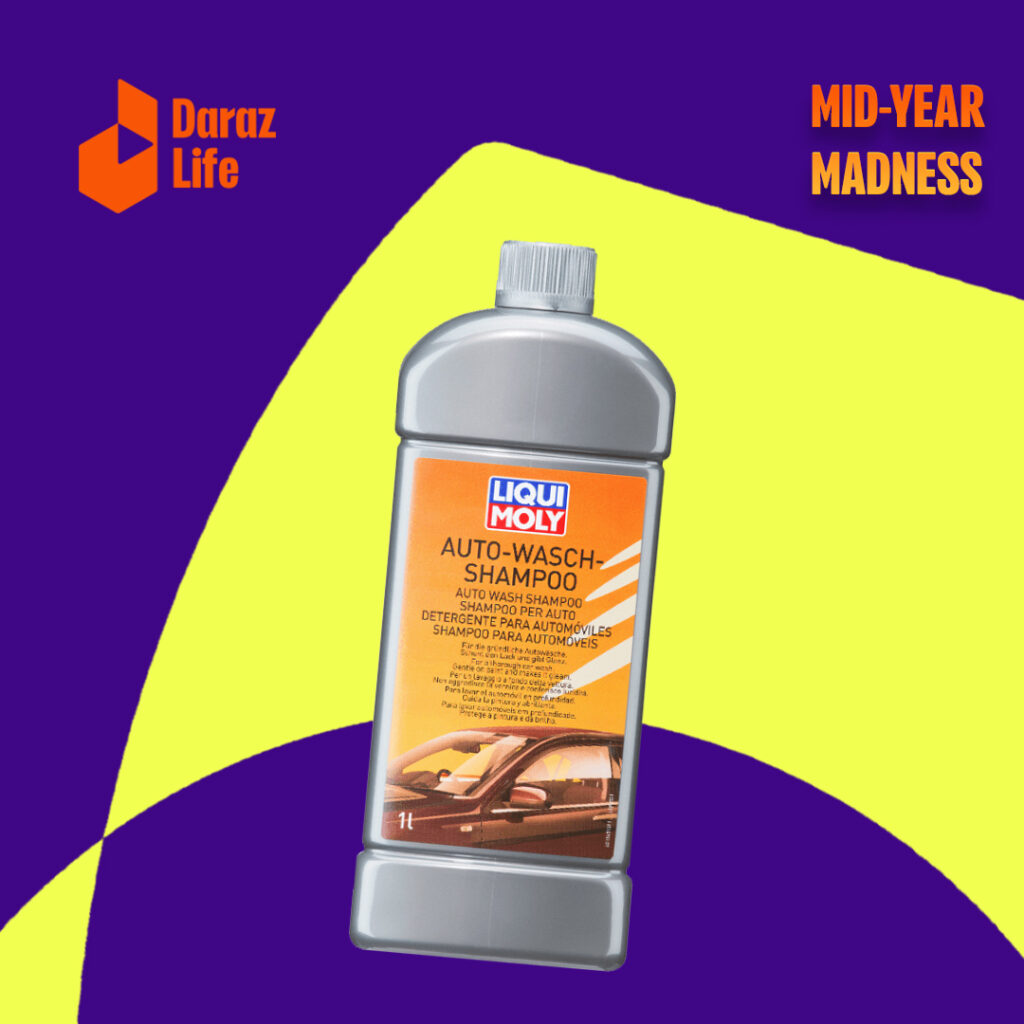 The paint on your vehicle can easily get damaged if you use harsh detergents and regular soap to wash your automobile. They can easily strip the surface of the protective coat leading to swirl marks and faded patches over time. Therefore, it's important to use a car wash formula with the correct pH balance.
The two-bucket method is highly effective when cleaning your car surface. The result is a cleaner, scratch-free car. Fill out Liqui Moly vehicle wash shampoo solution in one bucket and water in the other. Dip a soft cloth in water, and wipe out the dirt and dust first. Afterwards, apply car wash shampoo, and finally, rinse it off. Then use a microfibre cloth to wipe out the excess water.
Change Your Engine Coolant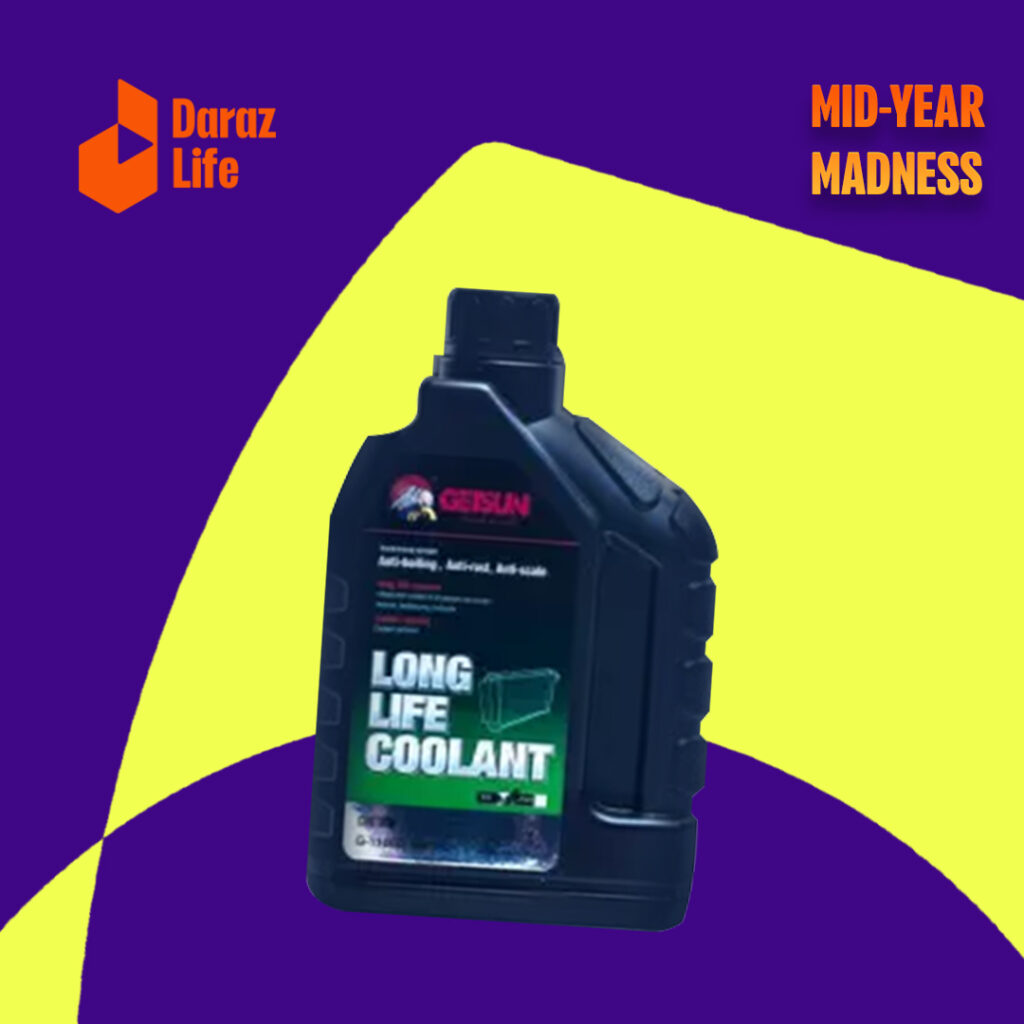 Changing the engine coolant is beneficial for your vehicle. It helps maintain the efficiency of your coolant system like the other parts of the vehicle. Moreover, changing the engine coolant can remove rust that builds over time. Therefore, changing your engine coolant at least once a year is essential. Getsun Long Life coolant is an excellent product in the market which can prevent corrosion in the coolant system. It helps extend the engine life of your vehicle by enhancing the efficiency of the coolant system.
Swap Out Brake Fluid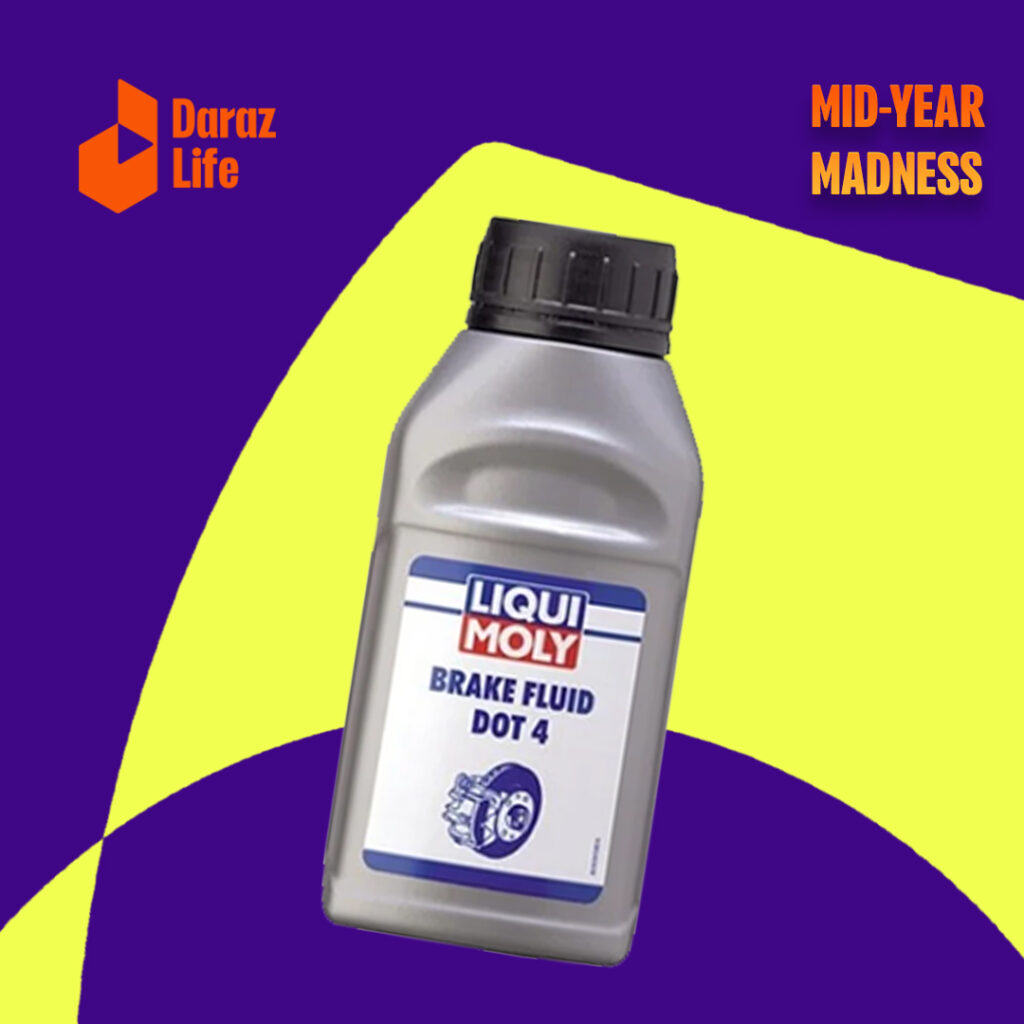 You can't perform a full brake fluid flush on your own, but you can perform a fluid exchange at home. This process will not completely replace the old fluid with new fluid, but it will inject enough new fluid to make a difference.
Take out the dark brown brake fluid using a baster. Fill a recycle bottle halfway with it. Then, refill the reservoir with new Liqui Moly brake fluid. Afterwards, drive the car for about a week to mix the fresh brake fluid and old fluids. Repeat this process numerous times over the next few weeks until the reservoir fluid retains a light honey color.
Clean The Engine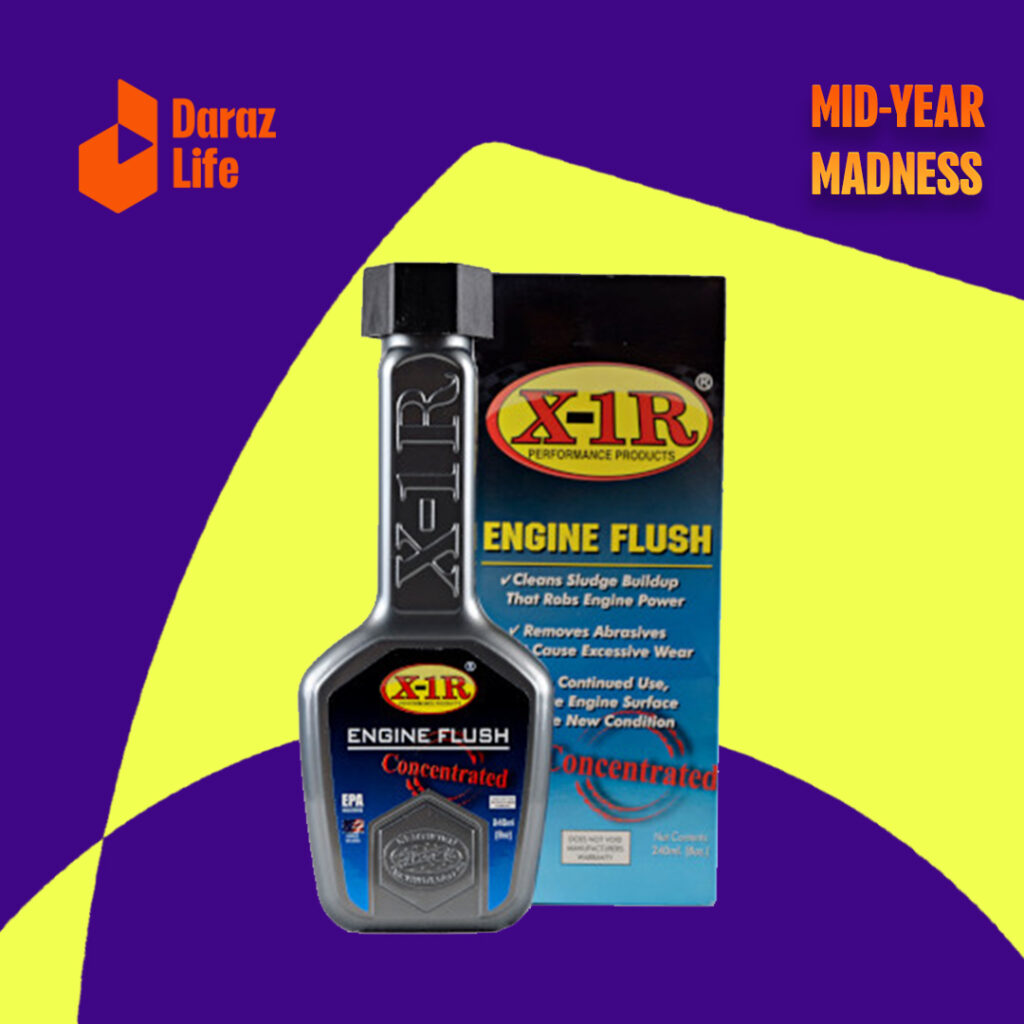 The more you use your vehicle, the more dirt, grime, and oily, greasy residue accumulate in your engine. This can make your vehicle's engine appear dirty and dusty, reducing performance and even causing damage. Therefore an engine clean is necessary every now and then.
The process of cleaning is surprisingly simple. It's something you can get done in less than an hour. However, make sure you use a non-corrosive cleaner like X-1R Engine Flush that will not degrade the material in the engine. When the engine is hot, pour the engine cleaner into the crankcase. Allow the engine to run for up to fifteen minutes before draining the oil.
Change Power Steering Fluid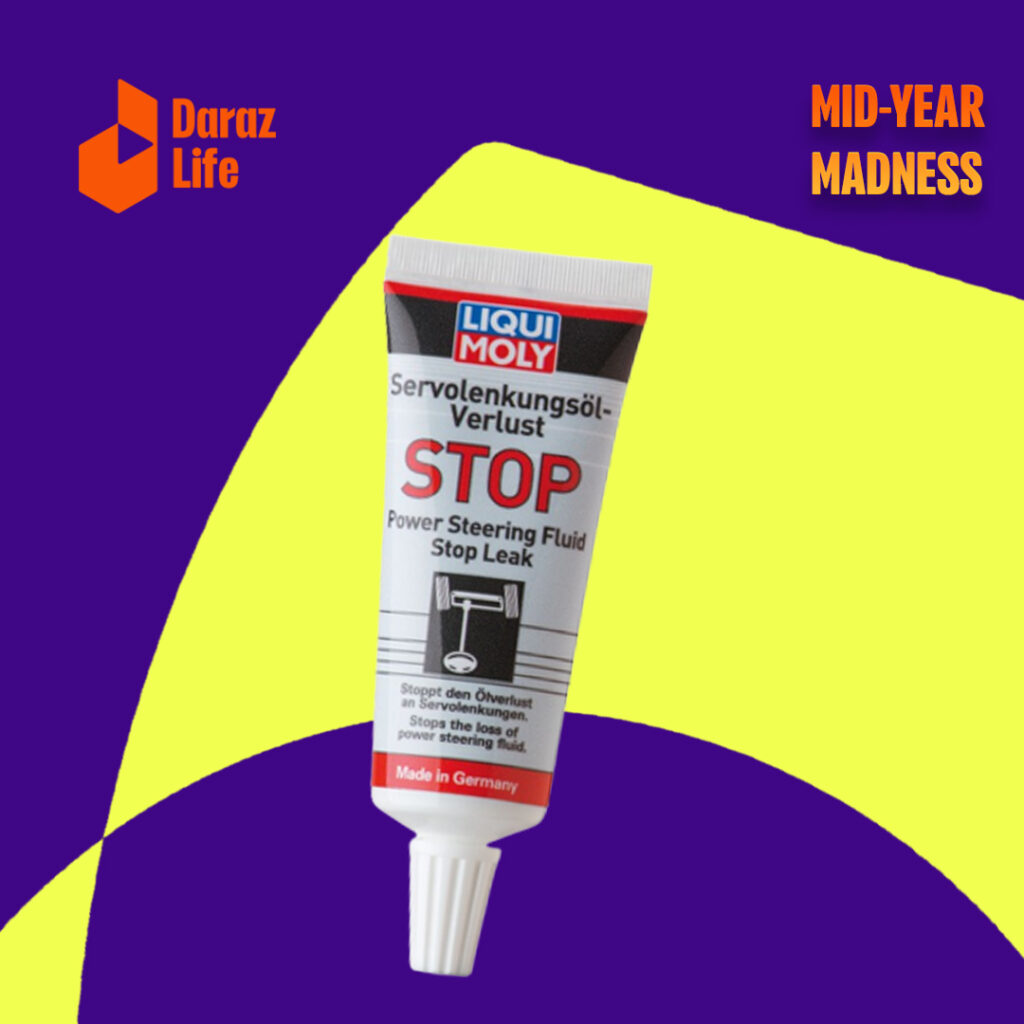 Remove the old power steering fluid using the turkey baster method. Suck out all of the old steering fluid. The reservoir should then be refilled with fresh fluid. Start the engine and wait around 15 seconds. Repeat the fluid switch operation until you have filled out a full quart.
Hope these car maintenance tips help you maintain your vehicle so it runs at its optimal performance. If you are planning to switch to a bicycle, check out our post; Best Bicycle Price in Sri Lanka and Other Cycling Essentials.