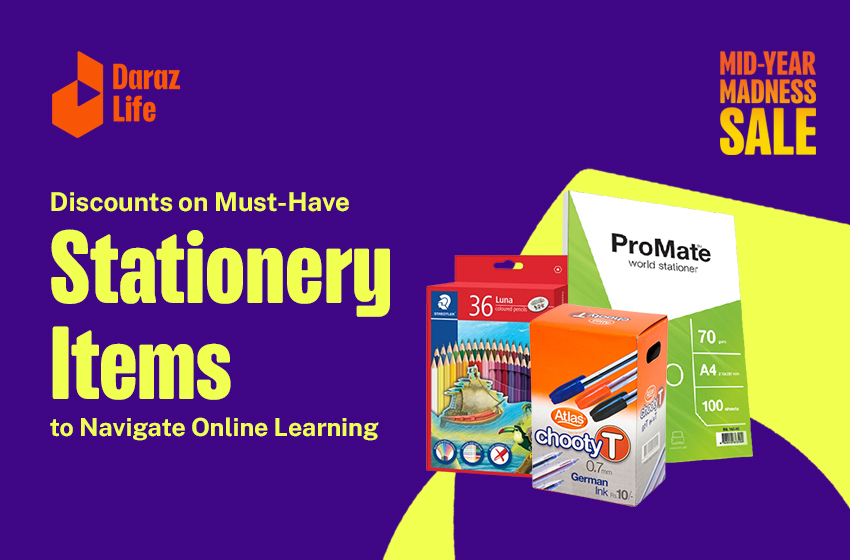 Discounts on Must-Have Stationery Items For Online Learning
Stationery items are essential to our day-to-day lives to work productively. Therefore, if you are shopping for pens, pencils or paper online in Sri Lanka, continue reading. Learn how you can get the stationery you use on a daily basis at discounted prices.
Are you looking for bargains on stationery items? Check out the essential stationery you need for online learning, at discounted rates.
Up To 50% Off On Stationery Items During Daraz Mid-Year Madness
Grab huge discounts and save up when you buy stationery online during the Mid-Year Madness sale starting on the 26th of July. Save big up to 50% off when you shop on flagship stores such as; ProMate, Staedtler, Atlas, Scan Lanka, Alston, Panther, Lamy, Best Paper, Faber-Castell, Trickledown Private Limited, Casio, Innovate, and smArts. Furthermore, you can get free shipping and valuable vouchers when you shop during the sale. It's a fantastic time to stack up on pens, pencil cases, glue guns, and A4 paper you might need for the rest of the year. So, what are you waiting for? Get on your Daraz app now and shop till you drop.
Check below to see some of the items you can get at discounted rates.
A4 Bundles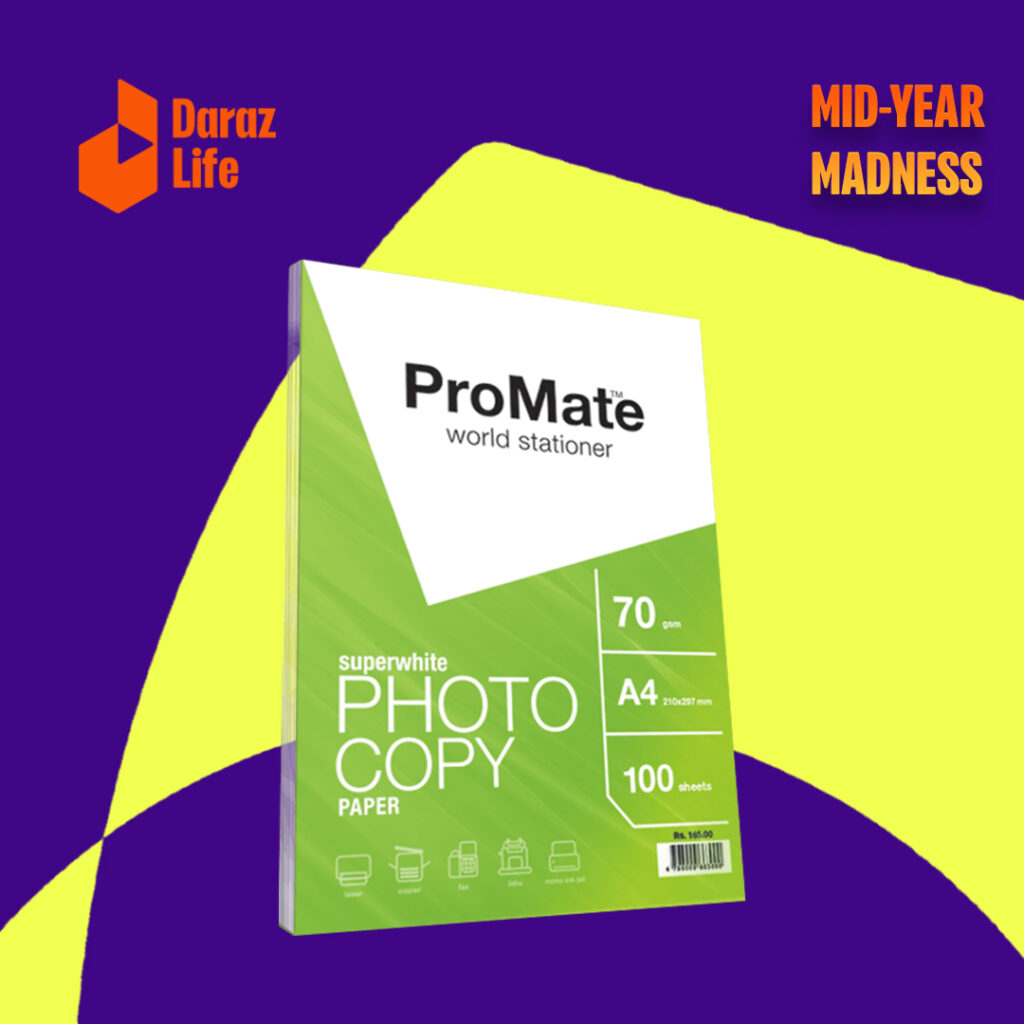 If you are working from home and have to get printouts often, it is highly likely that you are going to require A4 paper.Also, during online learning it's likely that your teachers would send notes and articles that you require to print out. Therefore, it would be a smart thing to buy A4 papers in bundles during a sale and save up. Additionally, you can use this paper for taking notes, drawing and various craft activities.
Pens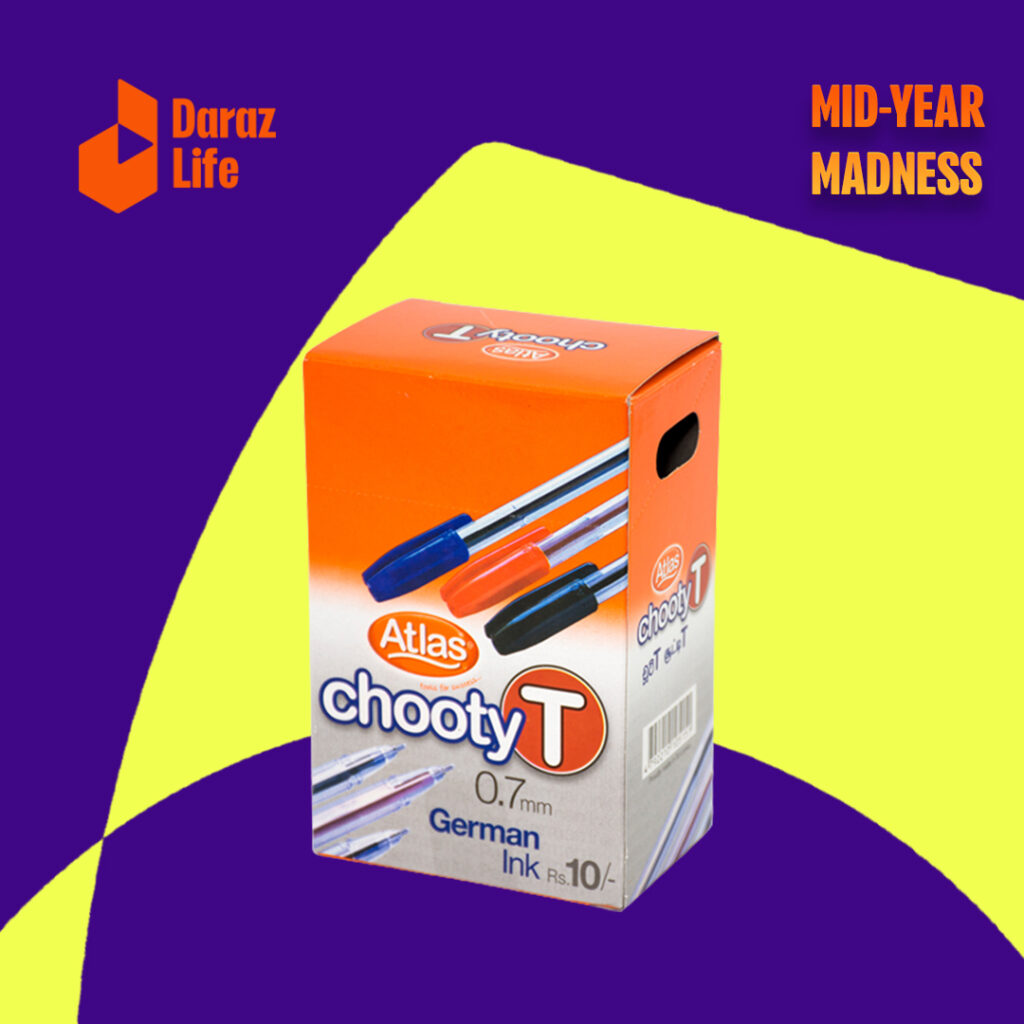 We all write on a daily basis, but how did it all begin? This discovery, like many others throughout history, sprang from man's desire to make life simpler. That's how the pen came into existence.
A pen is a useful accessory whether you're at school, home, the office, or university. They're necessary for writing in books, taking notes, drafting essays, or taking exams. Even though more people move into technological platforms, pens still continue to remain a vital part of our daily lives.
Colour Pencils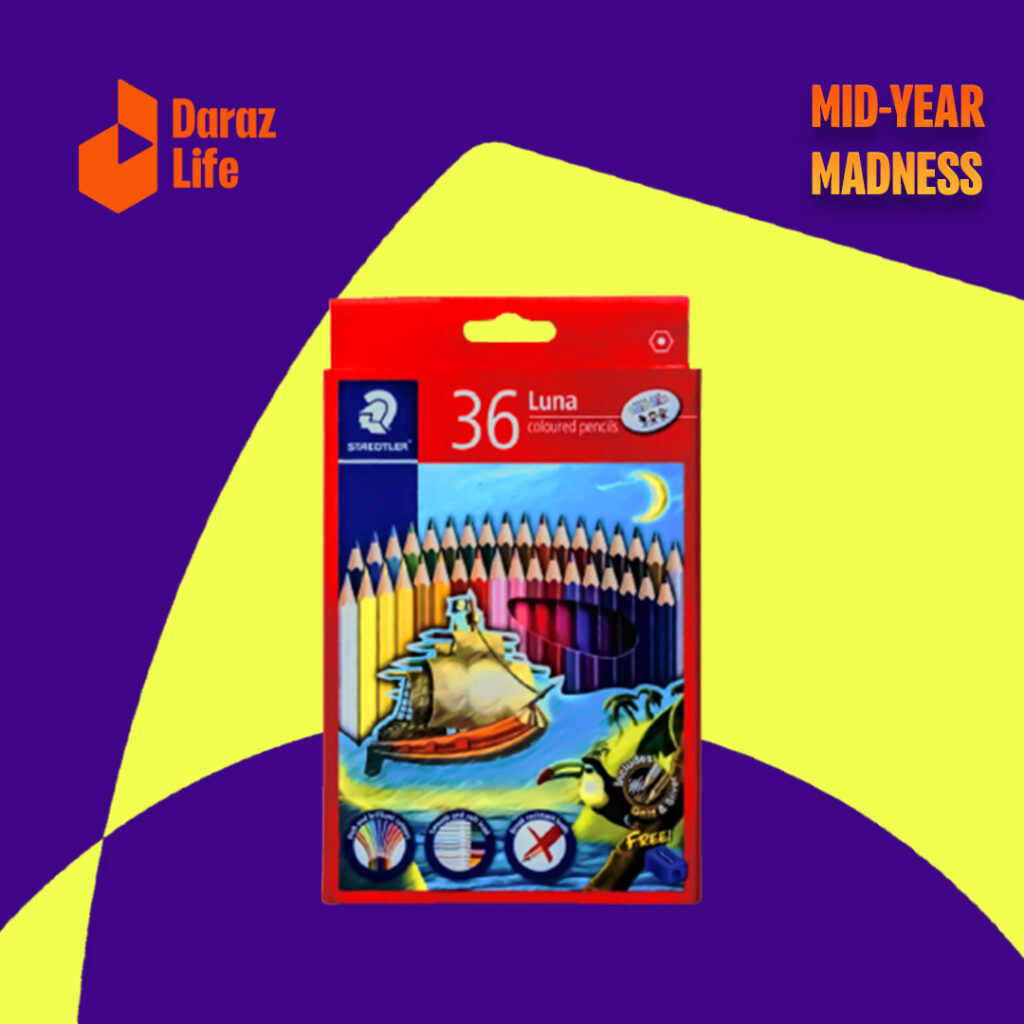 Research points out that colouring can provide a variety of physical, mental, and developmental advantages. Colouring engages the same muscles and cognitive elements of the brain that are used when a person writes. When young children colour a lot, they continue to develop fine motor skills and enhance pencil control capabilities. As a result, when kids begin forming letters in early elementary school, they will already have a solid basis to build upon their writing skills.
Every time a child draws a picture or colours within the lines on a colouring page, they are working on their hand-eye coordination. This develops the link between their brains and their hands, allowing children to accomplish a variety of tasks, including reading, writing, typing, cutting, etc. Additionally, colour pencil drawing is becoming more and more popular among artists. Therefore if you are looking for a good deal on colour pencils, the Mid-Year Madness sale is a great opportunity.
White Boards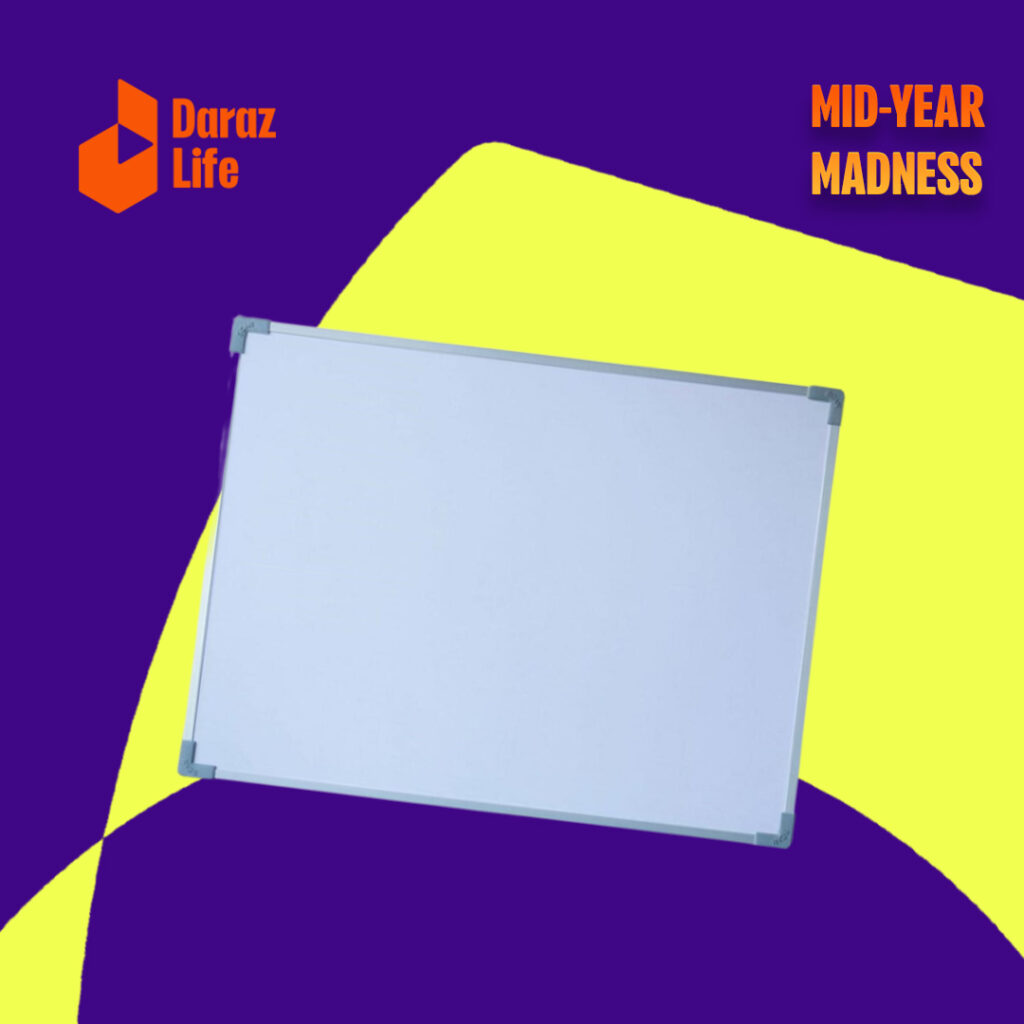 The previous few years have seen significant developments in classroom technology, from touch-screen devices to HD displays. Despite technological advancements, the classic whiteboard has remained a basic accessory in schools across the world due to its adaptability, range of available sizes, and affordability.
Virtual learning is becoming more popular than ever, and teachers must modify their classroom functionality and teaching style to match online learning. However, the use of whiteboards continues to be popular. Why? Because when it comes to knowledge processing and kinesthetic learning connections, whiteboards are an essential tool. Therefore, if you have been looking to buy a whiteboard and dry-erase markers, the Mid-Year Madness sale might just be the opportunity you have been waiting for.
Note Books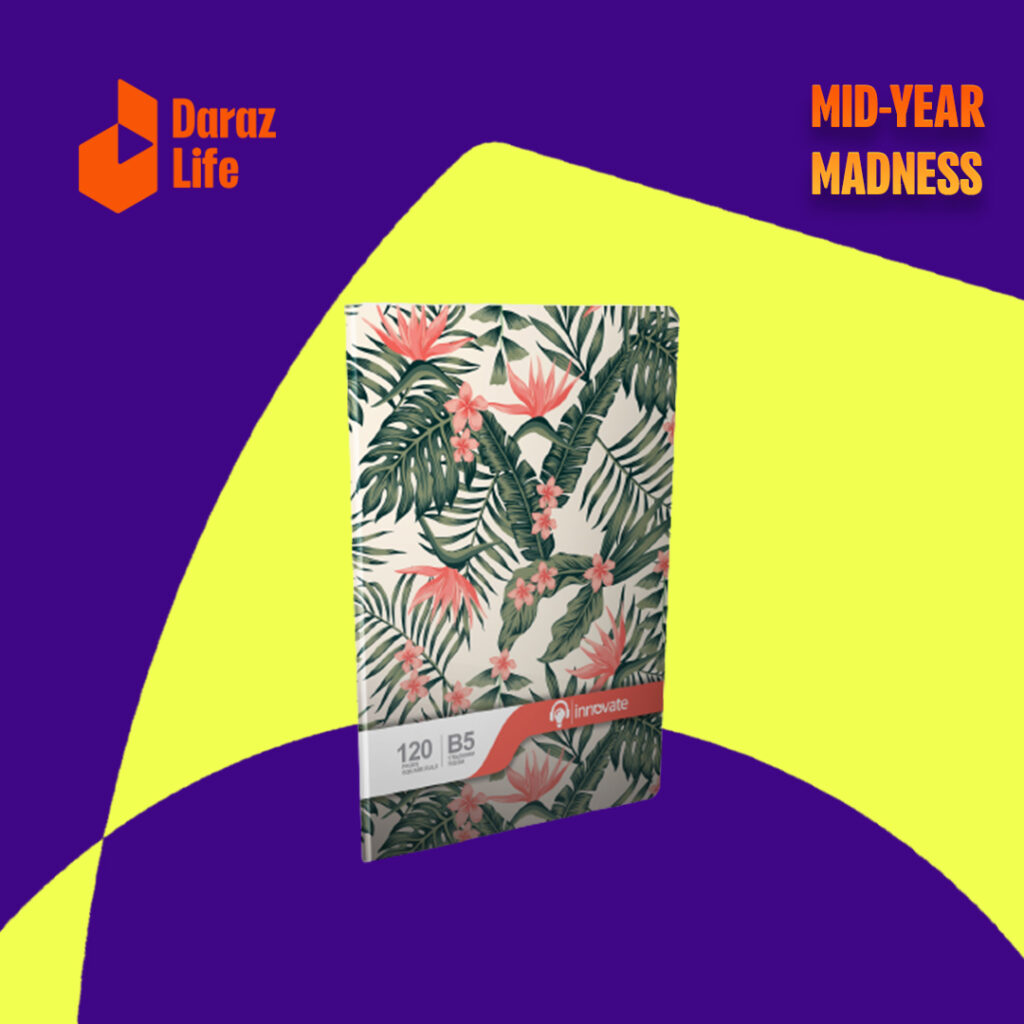 There is no such thing as having too many notebooks. A notebook has so many applications. You may use it to compose lists, take essential notes, jot down routines, or even draw art while distracted from other chores. So, don't pass up this chance to stock up on notebooks of all styles and sizes at low costs.
Highlighters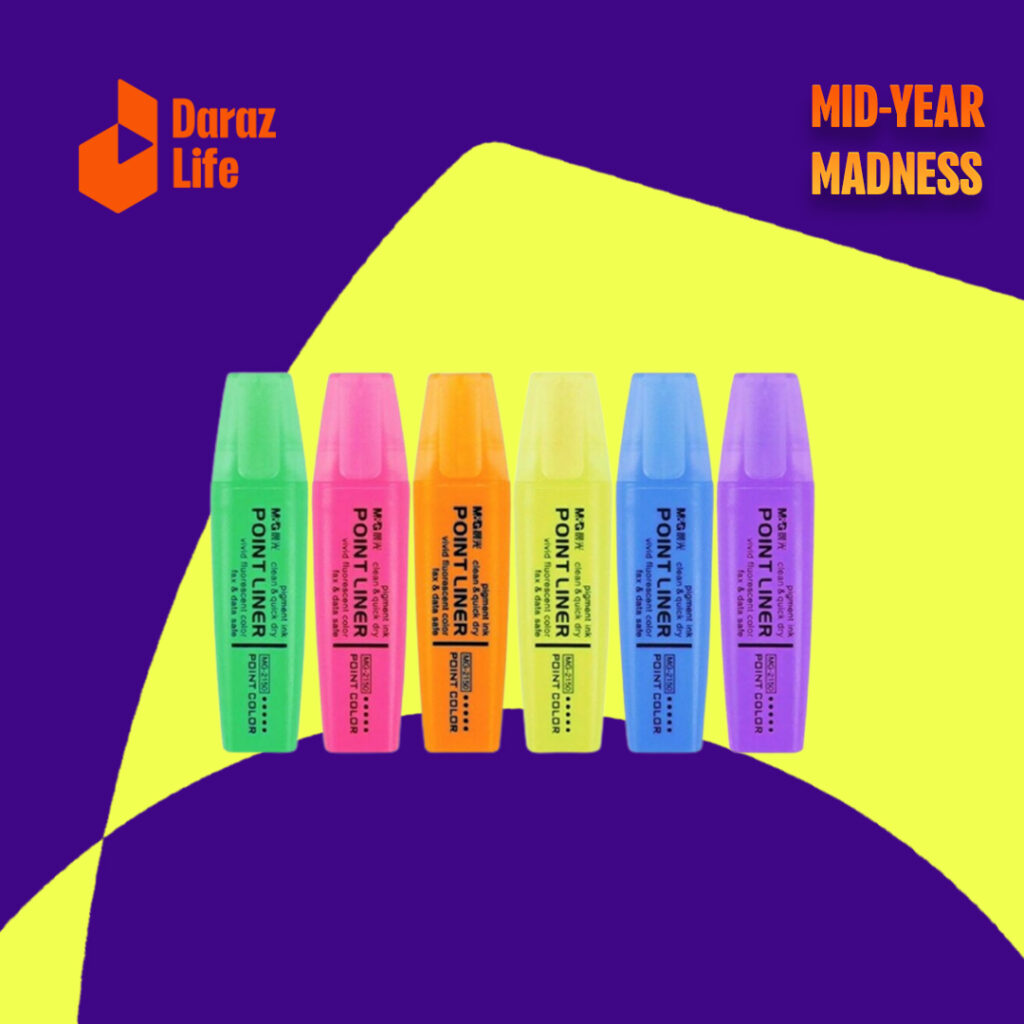 Connection is essential for effective learning. The more links you establish in your notes, the better you tend to recall things. Your brain automatically learns by connecting pieces of knowledge. This might be key information. They might be identical concepts. However, whenever you learn anything new, your brain searches for something similar.
When you study with a highlighter, you may create those connections visually rather than just conceptually. And the more vivid and tangible – you can make things, the more likely you are to recall them. So, get yourself as many highlighters as you need during the sale to help you study better.'
We hope this blog post helps you decide on which stationery to grab at the best-discounted rates. If you are shopping for kitchen items, don't forget to read Affordable Kitchen Items to Stock A New Kitchen From Scratch.