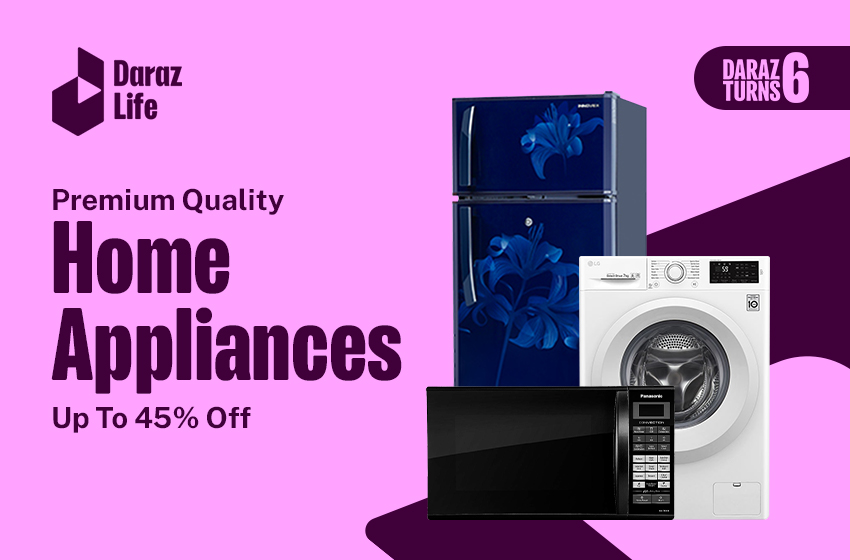 Premium Quality Home Appliances Sri Lanka Up To 45% Off
If you are shopping for home appliances Sri Lanka, here's an opportunity you do not want to miss. You can save big on home appliances online during Daraz Birthday sale.
Are you looking to buy any specific home appliances in Sri Lanka? Continue reading to find out how you can get amazing bargains on home appliances online shopping in Sri Lanka during the Daraz Birthday Sale.
Get Home Appliances Sri Lanka Up To 45% Off as Daraz Turns 6!
It's time to Celebrate! Daraz is turning 6 years, and we like to celebrate it DARAZ style. Moreover, on our 6th birthday, we know our best GIFT IS YOU! So, we are giving you the chance to shop for all your favourite items with up to 75% OFF. Save more with Bank Card Discounts, Instalment Plans, Valuable Vouchers, and Free Shipping. Also, watch out for amazing giveaways! So, in case you haven't done it already, DOWNLOAD THE DARAZ APP AND JOIN THE BIRTHDAY CELEBRATIONS!
Shop from popular and reliable home appliance brands on the Daraz platform, LG, Innovex, LG, Hisense, Abans, Geepas, Singer, ELBA, Unilever Pureit, Arpico, Sisil, NIKAI, Universal, Pigeon, AIRSONIC, Nippon, Prestige, Kawashi, National, Samsung, Xiaomi MI, BROWNS, Ariston, Midea, Earth Star, Den-B, Indesit, Surya, Krypton, Tecsonic, Sokany, Bowei, Panasonic, Bajaj, Taiko, Range, OLik, Black & Decker, Delmege, Richsonic, Sharp, Hafele, and Midea Get up to 45% off, along with Free Shipping. Also, collect valuable vouchers and save more. Now that's a super bargain on home appliances you do not want to miss!
Make Use of Discount Vouchers
Don't forget to visit the discount voucher section as you browse your Daraz app for your favourite items. Collect vouchers to get additional discounts, so you can shop till you drop. Download the Daraz app now and have fun shopping.
Most of your favourite brands are already on board to celebrate the Birthday with Daraz. Daraz Mall has Partnered with several brands from multiple categories to bring you the best prices in town. 100% authentic products, with Faster Delivery and a 14-day easy return policy. Look out for the Daraz Mall label at the bottom of the product to distinguish them from the rest.

Let's look at some home appliances you can get at massive price reductions.
Washing Machines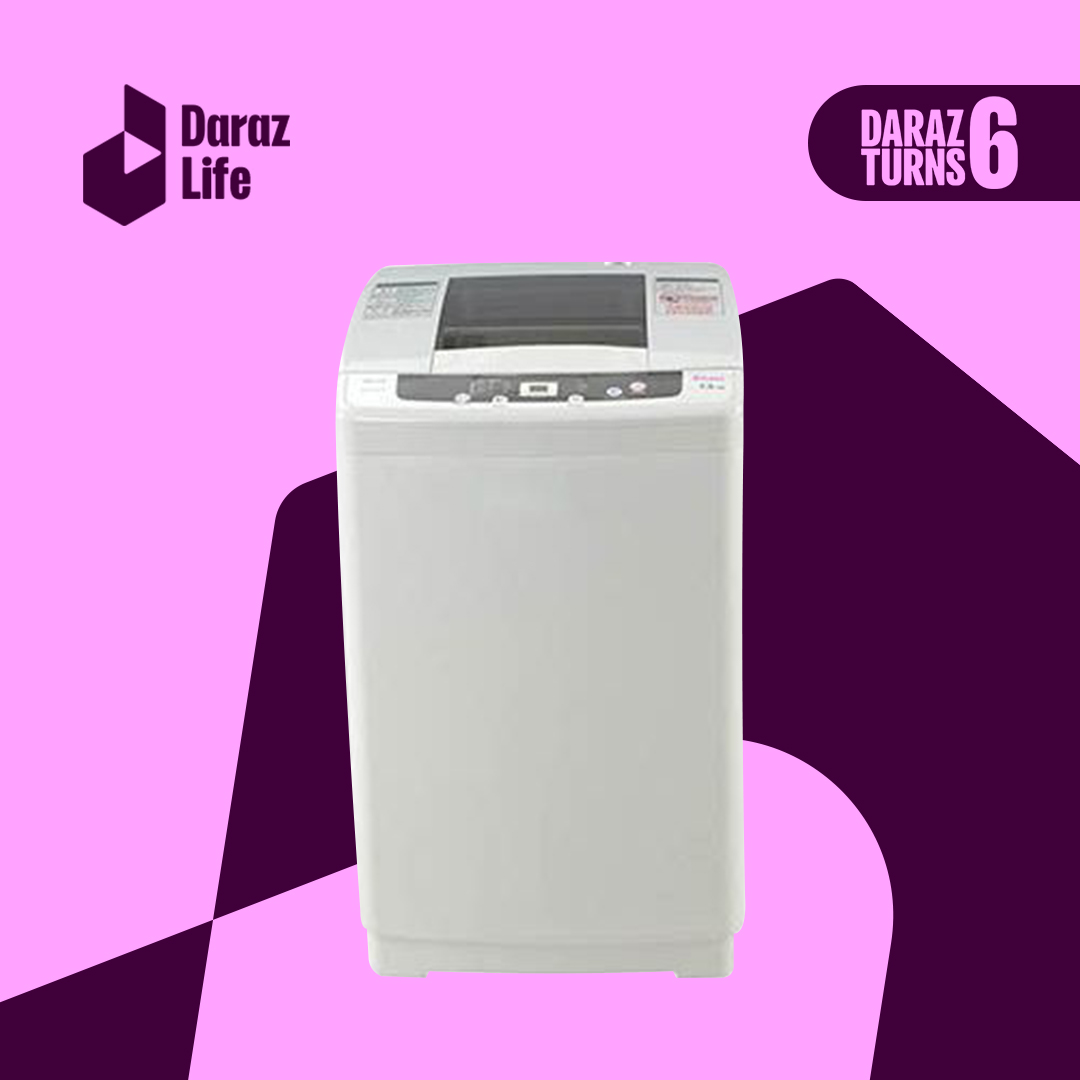 Tired of hand washing your clothes? Or do you feel like you need to upgrade your old washing machine to a fully automatic one? Whichever way, a washing machine is a great investment. It saves much time and energy, which you can spend on other tasks.
However, before you decide to purchase a washer and dryer, there are a few things to consider. The most important things are your budget and your needs. For instance, if you wash huge loads of laundry, you might want to check the capacity of the washer before making the purchase. Also, if you prefer to have your clothes washed and dried at the same time, you might want to opt for a fully automatic washing machine over a semi-automatic one. Whichever washing machine you decide to purchase, we can assure you that you are going to save a lot when you make the purchase on Daraz during the Birthday Sale.
Fridges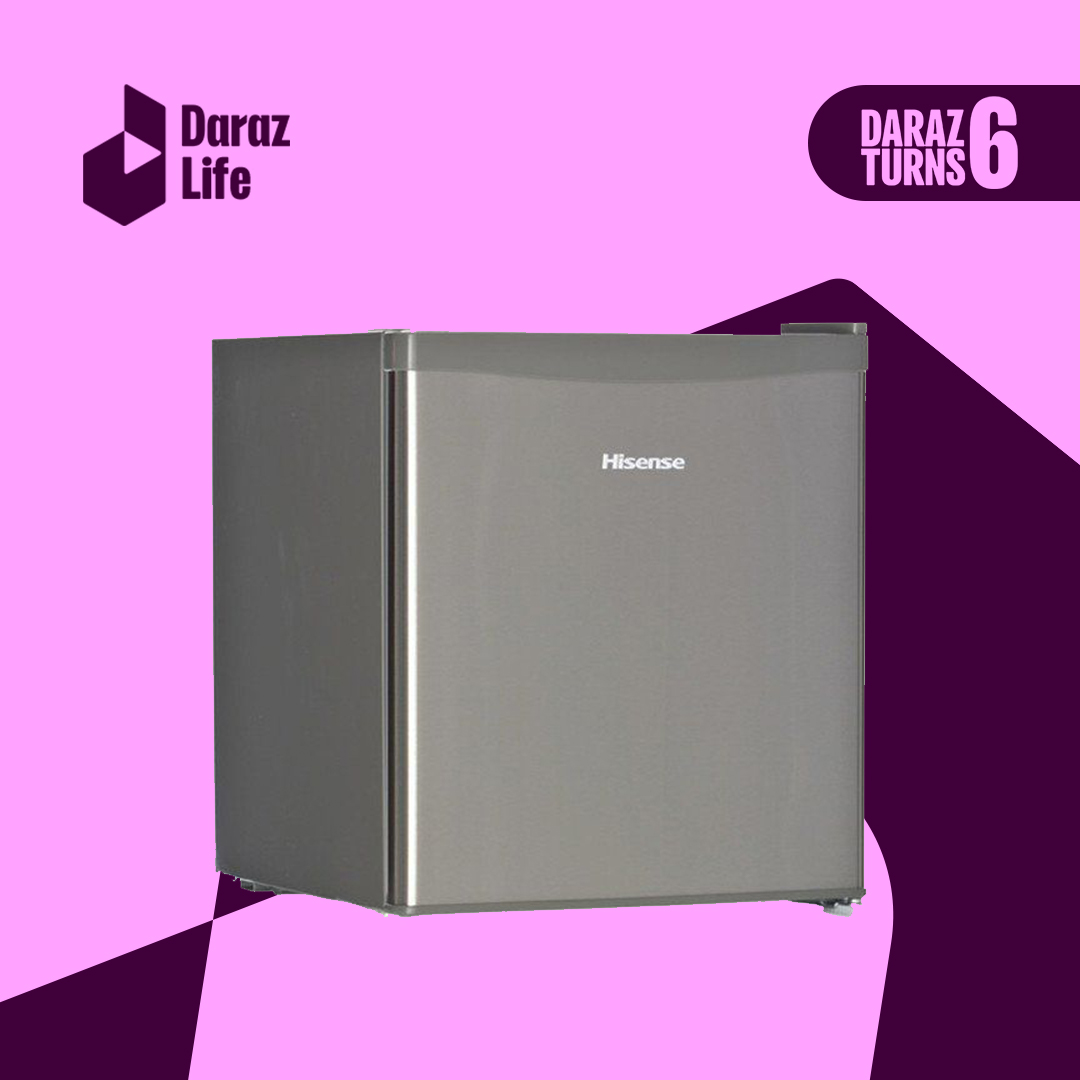 Food tends to get contaminated faster with bacteria in tropical climates like Sri Lanka. Therefore it's vital to refrigerate most of your food to keep them fresh and edible for a while. Also, some food needs to be frozen if you plan not to cook them immediately. So, if you are looking to get a refrigerator, look at the different brands and models available on your Daraz App. Moreover, shop during the birthday sale to get the best possible discounts.
Best Steam Irons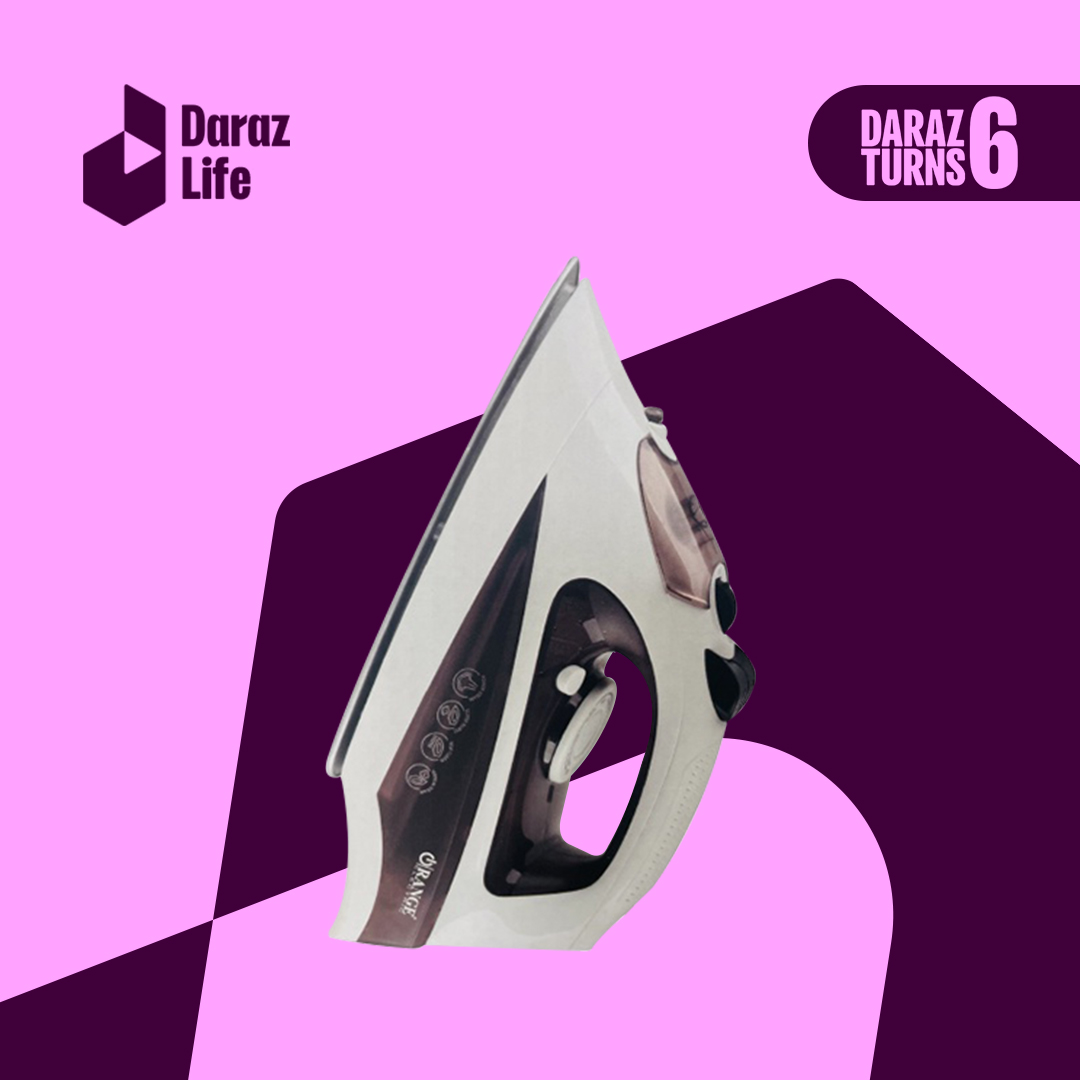 If you are looking to buy a steam iron or dry irons, there is no better time than this week to buy it at reduced prices. Additionally, don't forget to opt for bank card payments and instalment payments with 0% interest to get additional discounts.
Micro Ovens and Microwaves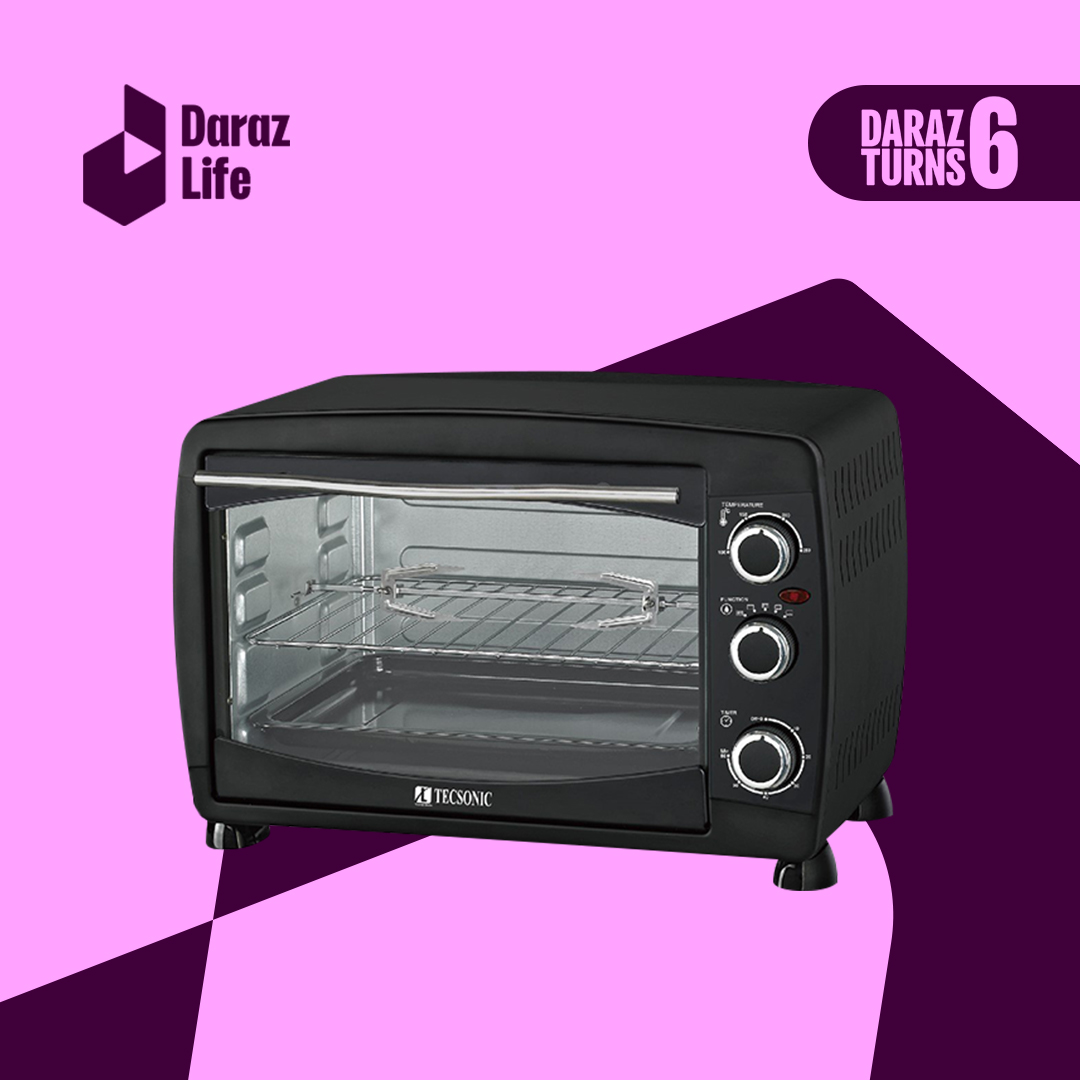 Have you been waiting to get your hands on an oven to bake your favourite dishes? Check out build-in ovens, electric ovens with grills and other varieties of ovens and microwaves during the birthday sale. You can grab discounts that will not disappoint you.
Kitchen Appliances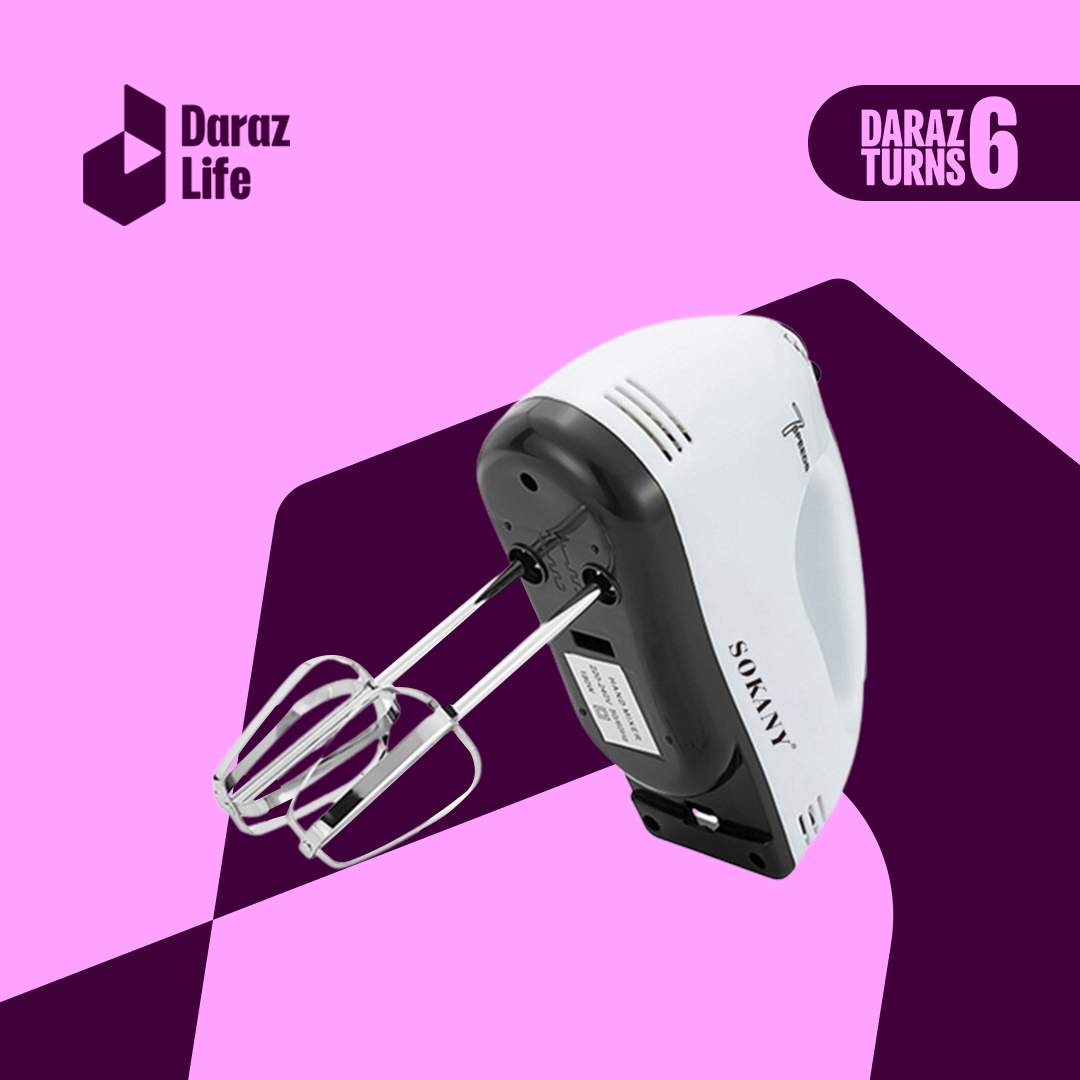 Cooking can be a tedious task. However, thanks to kitchen appliances, you can enhance your quality of life by getting things done faster and easier. So if you want to buy the best coffee machine for home or gas cookers, why postpone it? Don't forget to collect vouchers to save more money on kitchen appliances.
Living Room Appliances
With the heat rising, did you consider getting a new fan or an air conditioner for your living room or bedroom? Get on your Daraz app and check out the best offers on living room appliances. If it doesn't fit your budget at this time, you can opt for the instalment plans with absolutely no interest.
We hope you can get all the home appliances you want to buy from the Daraz Birthday Sale. If you are shopping for tools and gardening tools, check out our blog, Hardware Tools in Sri Lanka Up To 50% Off.