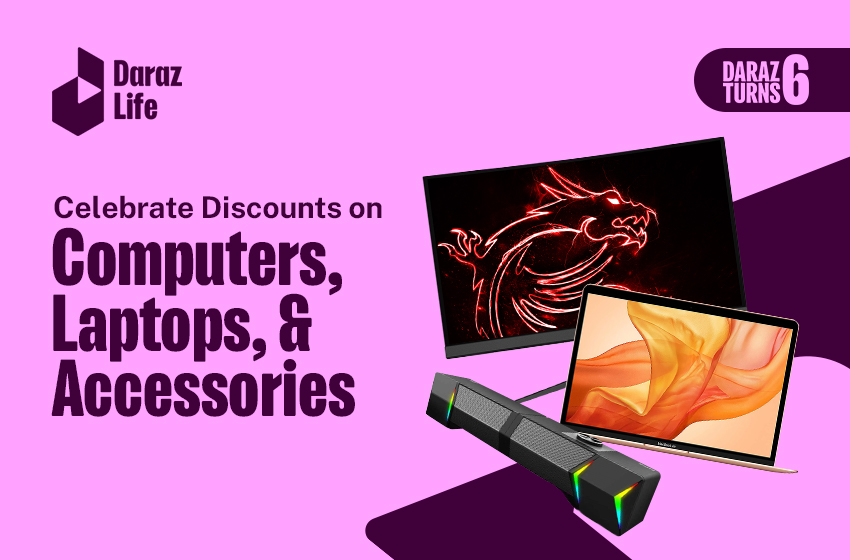 Discounts on Computers and Laptops Price in Sri Lanka
If you are looking for the lowest computer and laptops price in Sri Lanka, hurry up. Daraz's Birthday sale ends tonight, and you do not want to miss out on the amazing offers on Laptops and computers.
Are you trying to get the best computer and laptops price in Sri Lanka? Read on to find out how you can achieve it with the bargain offers on Daraz Birthday sale.
Lowest Computers and Laptops Price in Sri Lanka From Daraz Birthday Sale
Party Ends Today! Daraz is turning 6 years, and we like to celebrate it DARAZ style. Moreover, on our 6th birthday, we know our best GIFT IS YOU! So, we are giving you the chance to shop for all your favourite items with up to 75% OFF. Save more with Bank Card Discounts, Instalment Plans, Valuable Vouchers, and Free Shipping. Also, watch out for amazing giveaways! So, in case you haven't done it already, DOWNLOAD THE DARAZ APP AND SHOP BEFORE THE SALE ENDS TODAY!
Shop for big discounts on computers and laptops price in Sri Lanka from brands on the Daraz platform HP, Dell, Asus, Acer, Lenovo, Apple, Canon, MSI, Fantech, Armaggeddon, CHUWI, Jedel, Logitech, Prolink, Transcend, UGREEN, Kingston, Sandisk, Epson, and Tp-Link. Get up to 30% off, along with Free Shipping. Collect valuable discount vouchers and save more. Now that's a super bargain on computers and laptops you do not want to miss!
Make Use of Discount Vouchers
Don't forget to visit the discount voucher section as you browse your Daraz app for your favourite items. Collect vouchers to get additional discounts, so you can shop till you drop. Download the Daraz app now and have fun shopping.
Most of your favourite brands are already on board to celebrate the Birthday with Daraz. Daraz Mall has Partnered with several brands from multiple categories to bring you the best prices in town. 100% authentic products, with Faster Delivery and a 14-day easy return policy. Look out for the Daraz Mall label at the bottom of the product to distinguish them from the rest.

Desktops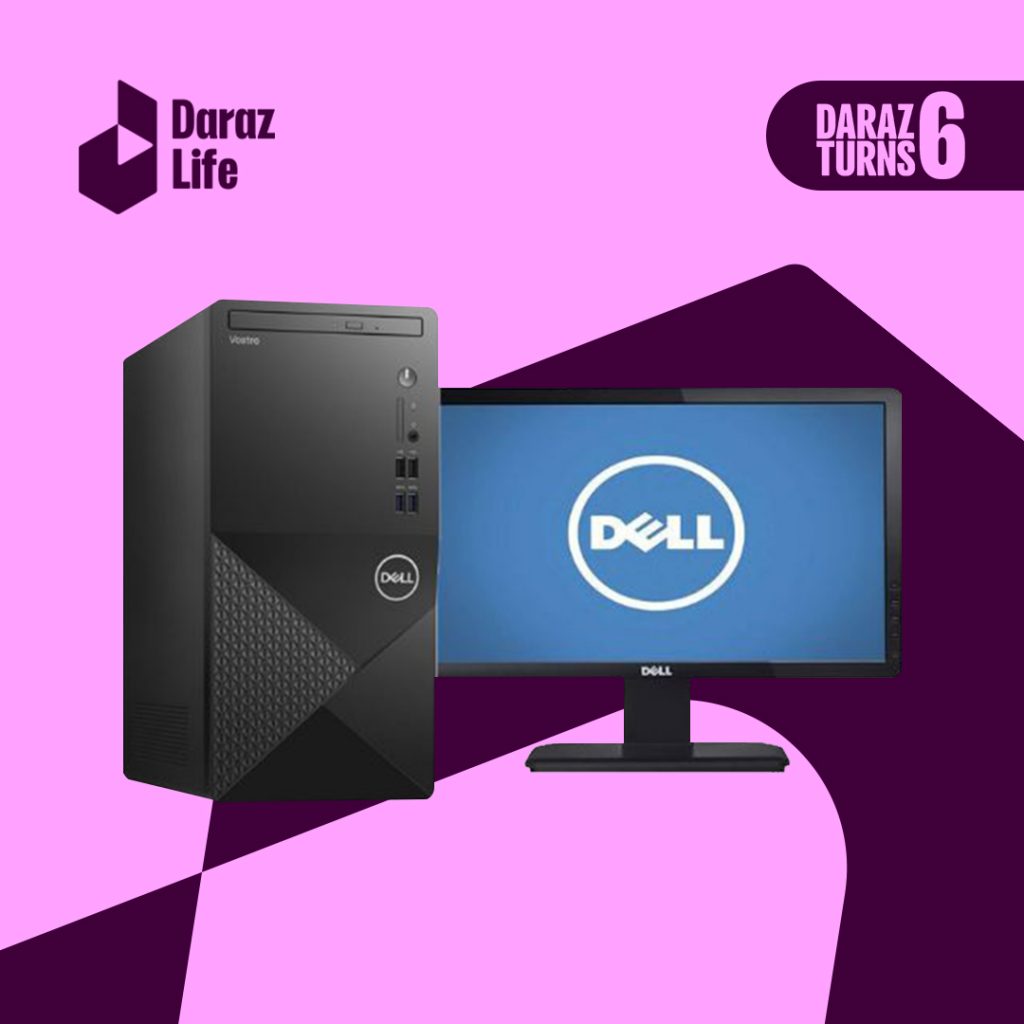 Do you think a desktop computer has no practical applications in this day and age? That isn't quite correct. No matter how large and immobile, the desktop computer will remain a popular choice for many people. It's a popular choice among gamers—having a heavy-duty, super-powerful gaming PC is every gamer's dream. An excellent gaming desktop PC is less expensive and more powerful. In addition, when games grow more demanding, you may easily update your PC. Furthermore, most graphic designers and creatives prefer desktop computers to laptop computers.
HP Laptops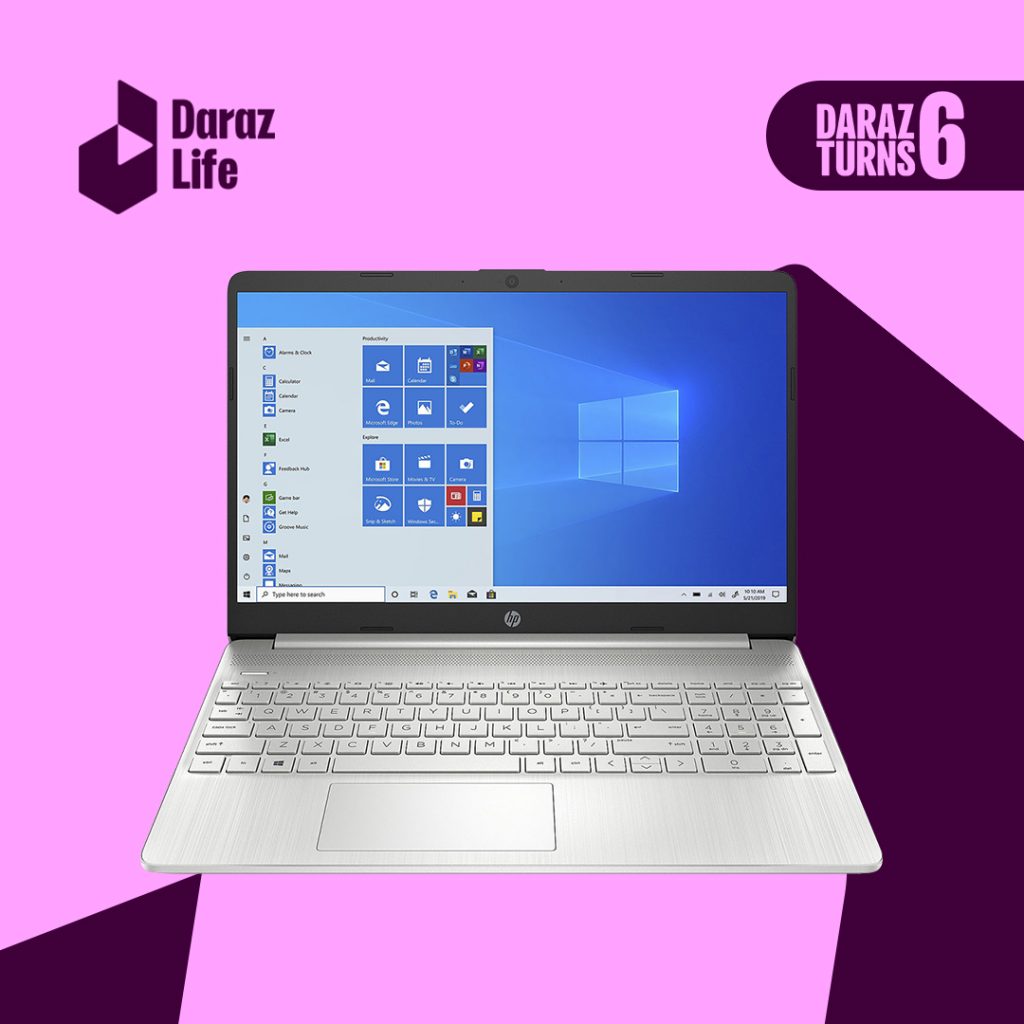 Given the wide variety of laptops available, it may be difficult to decide which laptop to purchase. This is especially important if you have a restricted budget and want to get the most bang for your buck without compromising quality. Fortunately, HP is one company that produces some of the highest-quality laptops for personal and corporate usage at a variety of budgets and specifications. The most attractive aspect is that they make laptops for every budget. So, if you're seeking a high-quality laptop at a reasonable price, get on your Daraz App now and start shopping.
Macbooks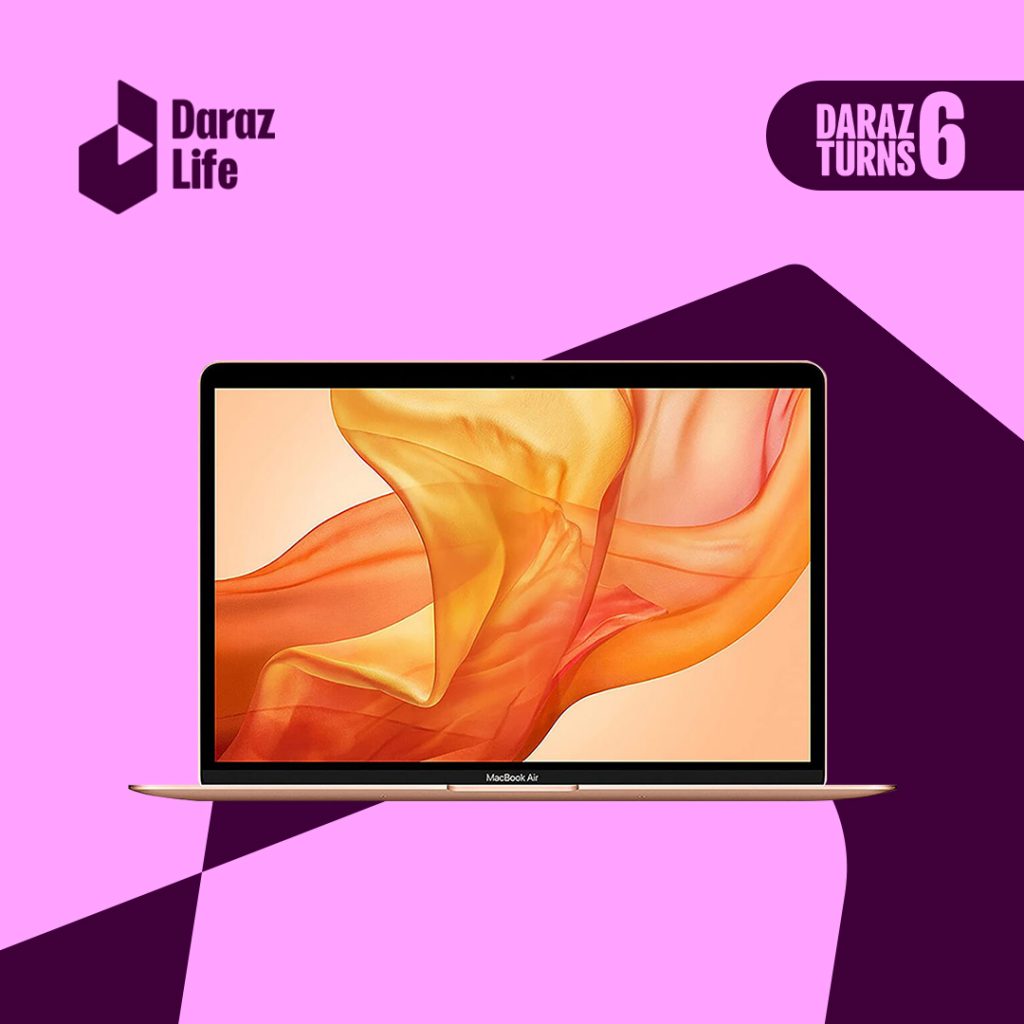 Apple is a successful brand because of their continuous innovative approach. We wouldn't have iPhones and Macbooks if Apple hadn't invented new upgrades and had a different perspective about building gadgets that made technology accessible to its committed users.
The Apple MacBooks includes a turbo chip for optimal CPU performance. The Apple M1 is a single chip that increases the device's efficiency.
There is an incredible feature that will entice you to get one for yourself. Did you know that this MacBook's battery may last up to 20 hours? So, if you are a fan of Apple devices, get yourself a Macbook at discounted rates before the Birthday sale ends.
Monitors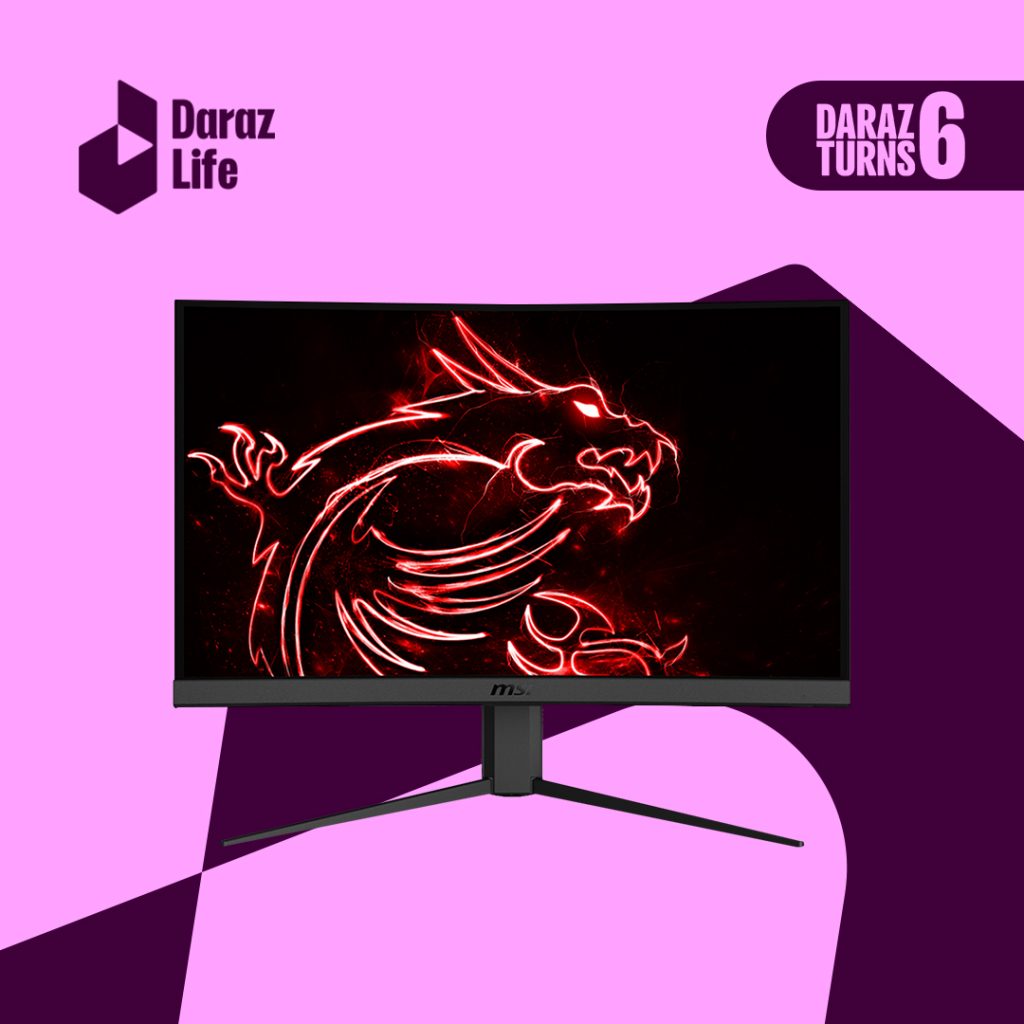 The type of monitor you require varies depending on your use. For instance, if it's for regular day to days use, a simple monitor would suffice. However, if you are a gamer, you need to focus specifically on purchasing a gaming monitor. They highlight the graphics and are faster than an average monitor.
PC Soundbars
There provide a spectacular sound experience when you are watching or playing games on your PC. Therefore, if you are on the lookout for a soundbar, do not miss out on the opportunity of getting these accessories at discounted prices during the Birthday sale.
Printers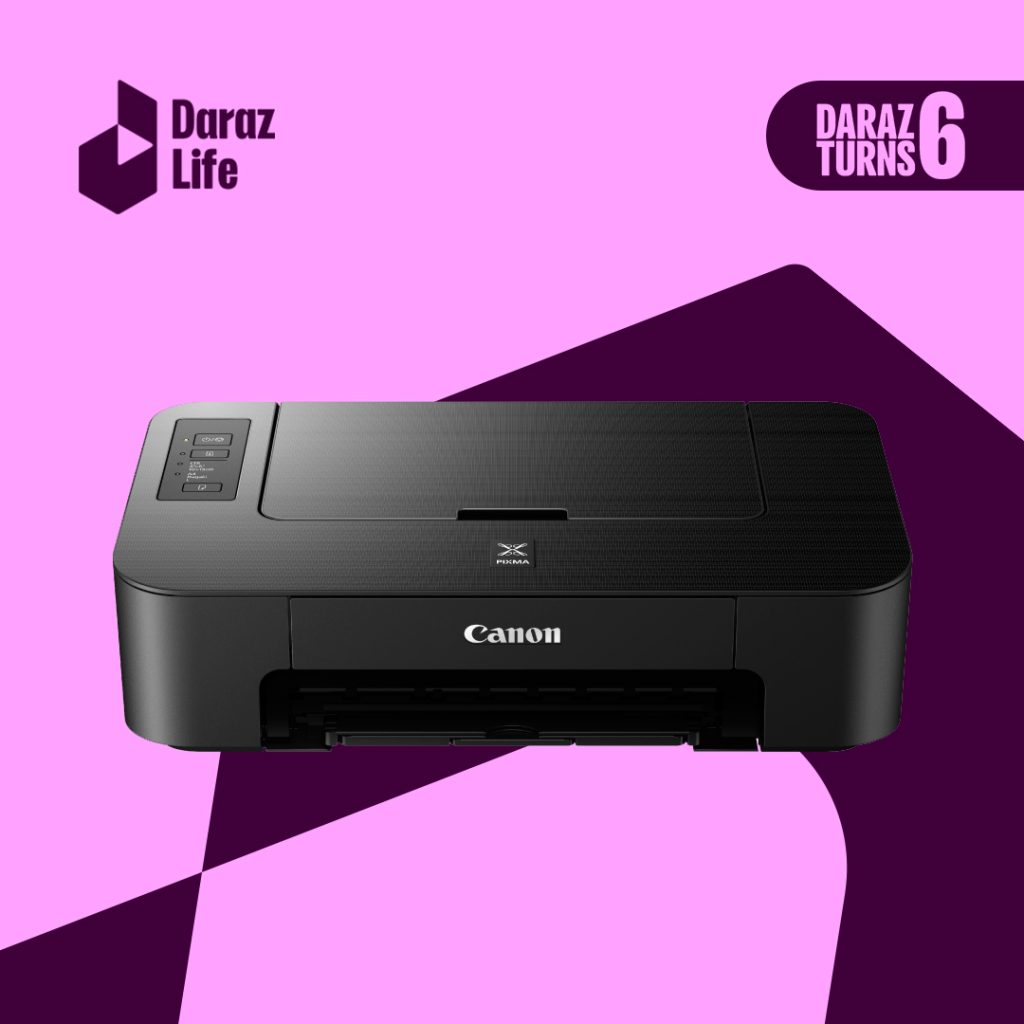 Printers are mostly essential if you get a lot of printouts for work or school. Therefore, if you or your children require to buy a printer for a reasonable price, get on your Daraz App and make the most of the Birthday Sale before it ends tonight.
We hope you will be able to get the laptop or the desktop you desire before the sale ends. If you are shopping for cameras, don't forget to check out, Best Camera Price in Sri Lanka From Daraz Birthday Sale