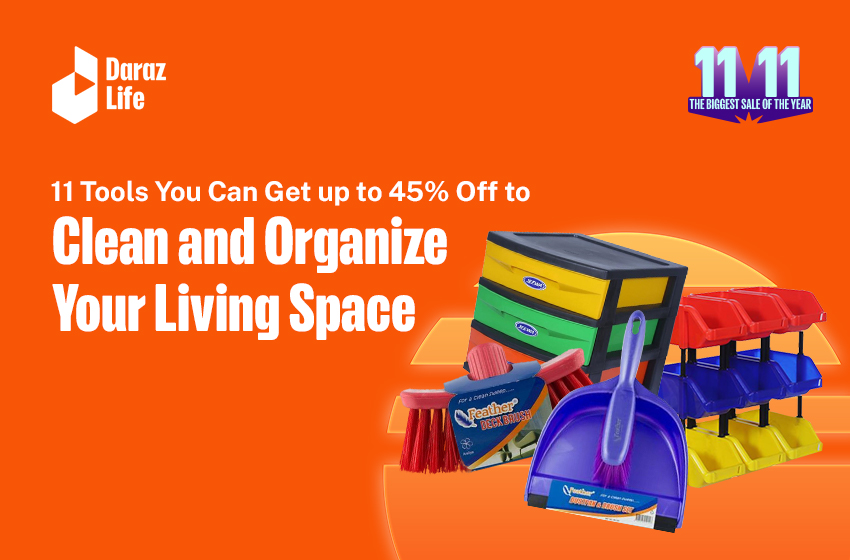 Cleaning Tools and Storage Solutions For a Spick and Span Home
If you are on the lookout for cleaning tools and storage solutions to organize your household, we have great news. You can get all the cleaning tools and storage items at the lowest prices during Daraz 11.11.
Are you searching for cleaning tools and storage solutions? Continue reading to find out how you can get the best deals and discounts on Daraz during 11.11 to buy all your laundry and cleaning requirements.
Up To 45% Off on Cleaning Tools and Storage Items From Daraz 11.11
The biggest sale of the year is finally here! Starting on November 11th, make the most of discounts of up to 85% off. Get an extra 12% off on bank cards and opt for instalment plans with 0% interest. Shop everything at the lowest prices with unbelievable Mega Deals, Points discounts, Instalment plans, and Daraz club rewards. Also, don't forget to participate in games and win exciting giveaways. Download the Daraz App and join the wildest shopping fantasy of the year!
Daraz 11.11 is the best opportunity to save big if you are on the lookout for the lowest prices on cleaning tools and storage items. Get up to 45% off on cleaning tools and storage solutions, along with free shipping when you shop on Whiteline Industries Colombo PVT ltd and Jeewa plastic tools. Don't forget to collect discount vouchers and Free gifts.
Spin The Wheel of Fortune & Win A Trip to Dubai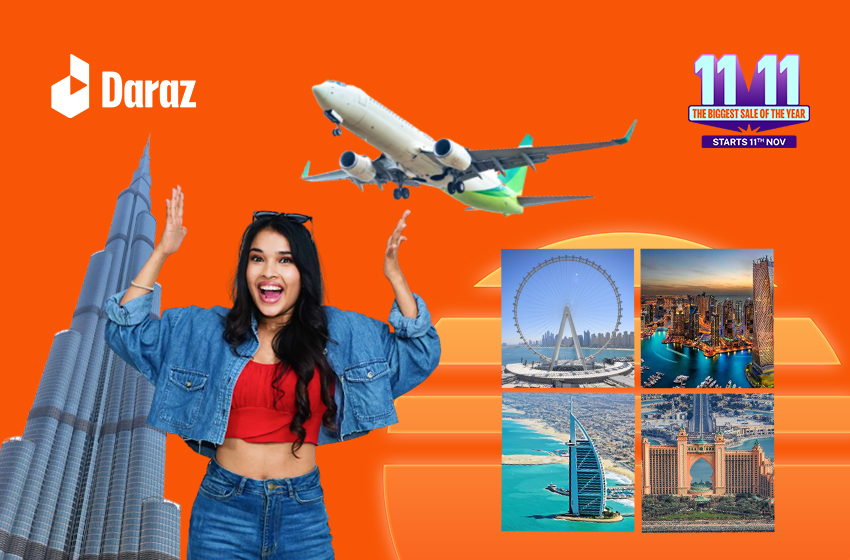 Are you ready to win a dream vacation for Rs 1000? Shop on Daraz for Rs 1000 or more from November 1st and receive an SMS from Daraz to Spin the Wheel of Fortune. Stand a chance to win fabulous giveaways;
A Holiday to Dubai
Weekend Getaway at Shangri La, Hambantota
Overnight Stay at Hikka Tranz
Fine Dining at Cinnamon Lakeside
Daraz Vouchers Worth up to LKR 850,000
So, get on your Daraz App and be a lucky winner of our fabulous giveaways.
Mega Deals! Mega Savings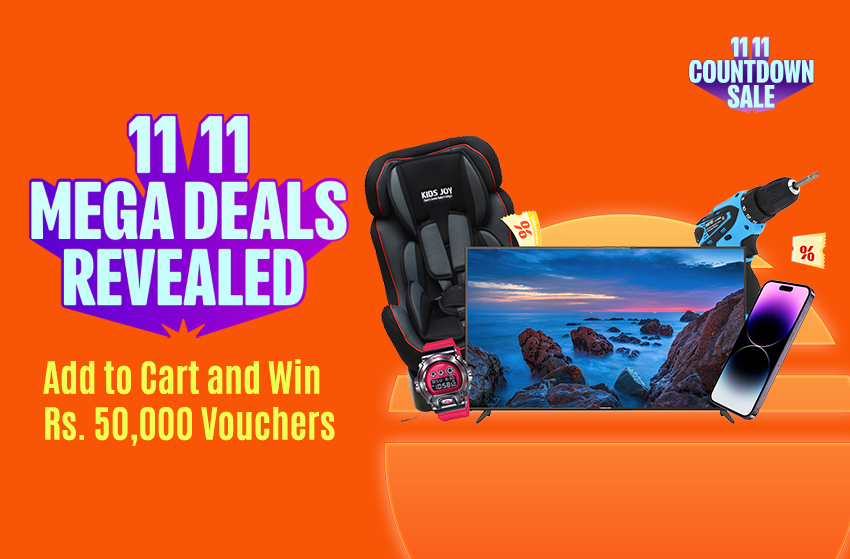 Shop during Daraz 11.11 from November 11th and get the biggest price drops on selected tools. Get ready to save up big time when your shop during 11.11. Click on the banner and check out the mega deals page for all available offers.
Win Fabulous Prizes With 1 Rupee Game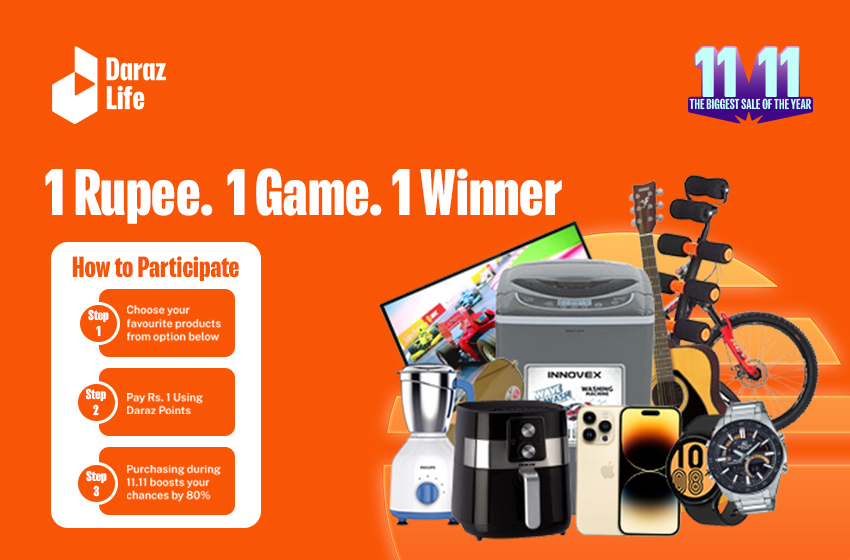 How would you like to win an iPhone 14, a washing machine, or a 43-inch TV for just 1 Rupee? You read that right! Get on your Daraz App, play the 1 Rupee Game starting from the 1st of November, and win amazing prizes. Check out the 1 Rupee Game home page to see the products you can win.
All you have to do is get on your Daraz App, choose the product you want to win on the 1 Rupee Game Home Page, add it to your cart, and checkout using 1 Daraz Point. Please note that you must activate your Daraz Points to participate in this game. So, get on your Daraz App and activate Daraz Points now.
Collect Vouchers & Double Your Savings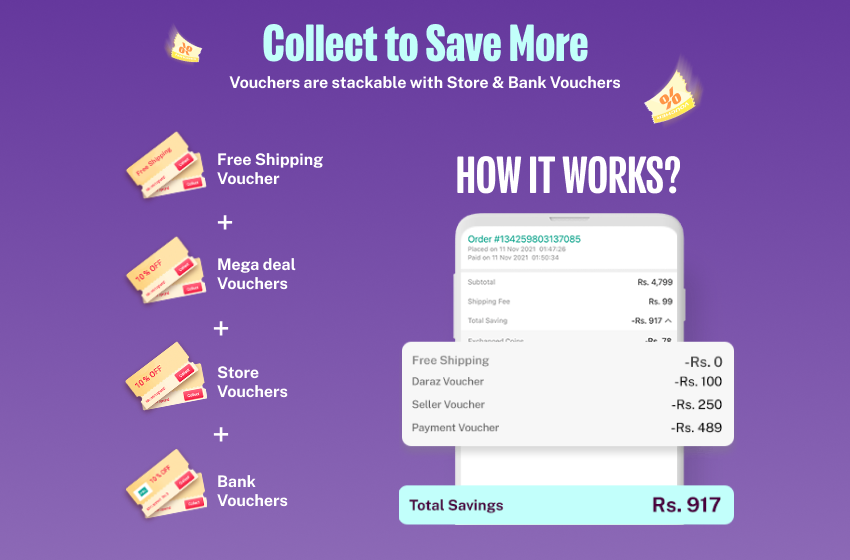 Do you know the best way to get savings on top of savings when you shop on Daraz? Collect Daraz vouchers to get big discounts when you check out your favourite products. There are four different types of vouchers available on your Daraz App.
Daraz Vouchers – Discounts under specific item categories, such as fashion, lifestyle goods etc, that can be used sitewide.
Shipping Vouchers – Gives you discounts on shipping fees
Bank Vouchers – Vouchers issued by specific banks that allow you to get a discount when you shop with one of their bank cards.
Store Vouchers – Offered by the stores on the Daraz platform to get discounts when you shop for products from a specific store.
When you collect all of these vouchers and stack them together, you are able to obtain the best discount at the checkout when you purchase your favorite products. So don't forget to collect vouchers before you head to the checkout when you make a purchase on Daraz.
Let's look at some of the tools you can get to clean and organize your house.
Brooms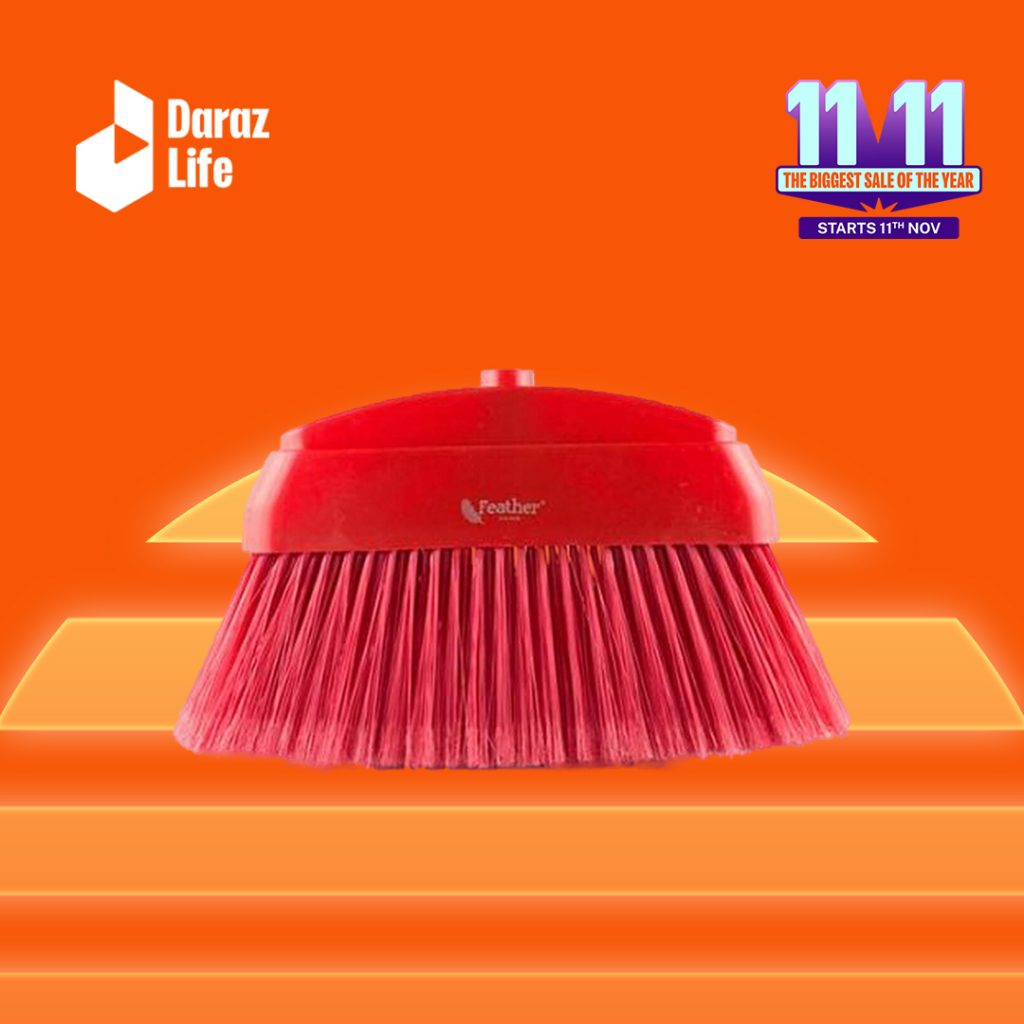 A broom is an essential cleaning tool for every household. Check out Whiteline Industries Colombo PVT ltd store for the best offers on brooms and other cleaning aids.
Dust Pan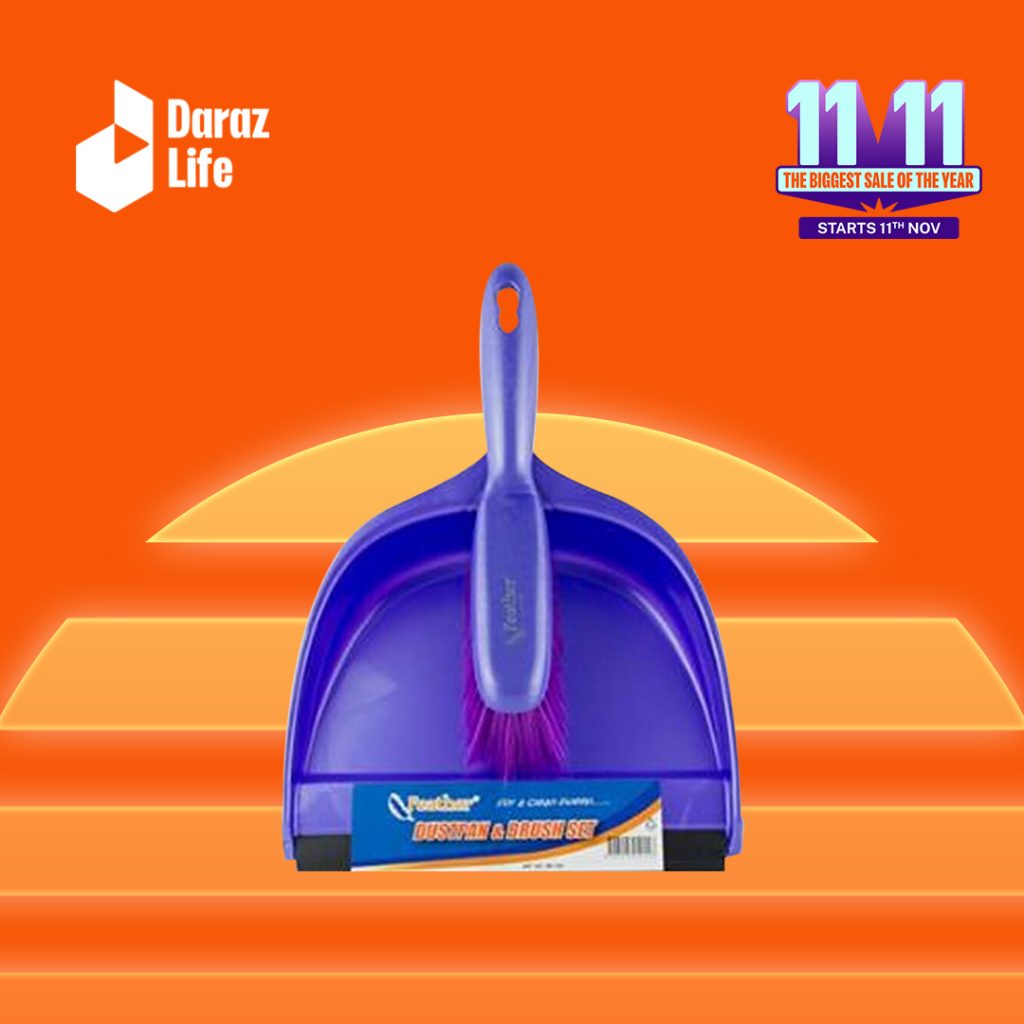 Once you sweep all of the dust and dirt into one place, your next go-to item is the dustpan. It can help you conveniently get rid of dust and dirt without making any further mess.
Mops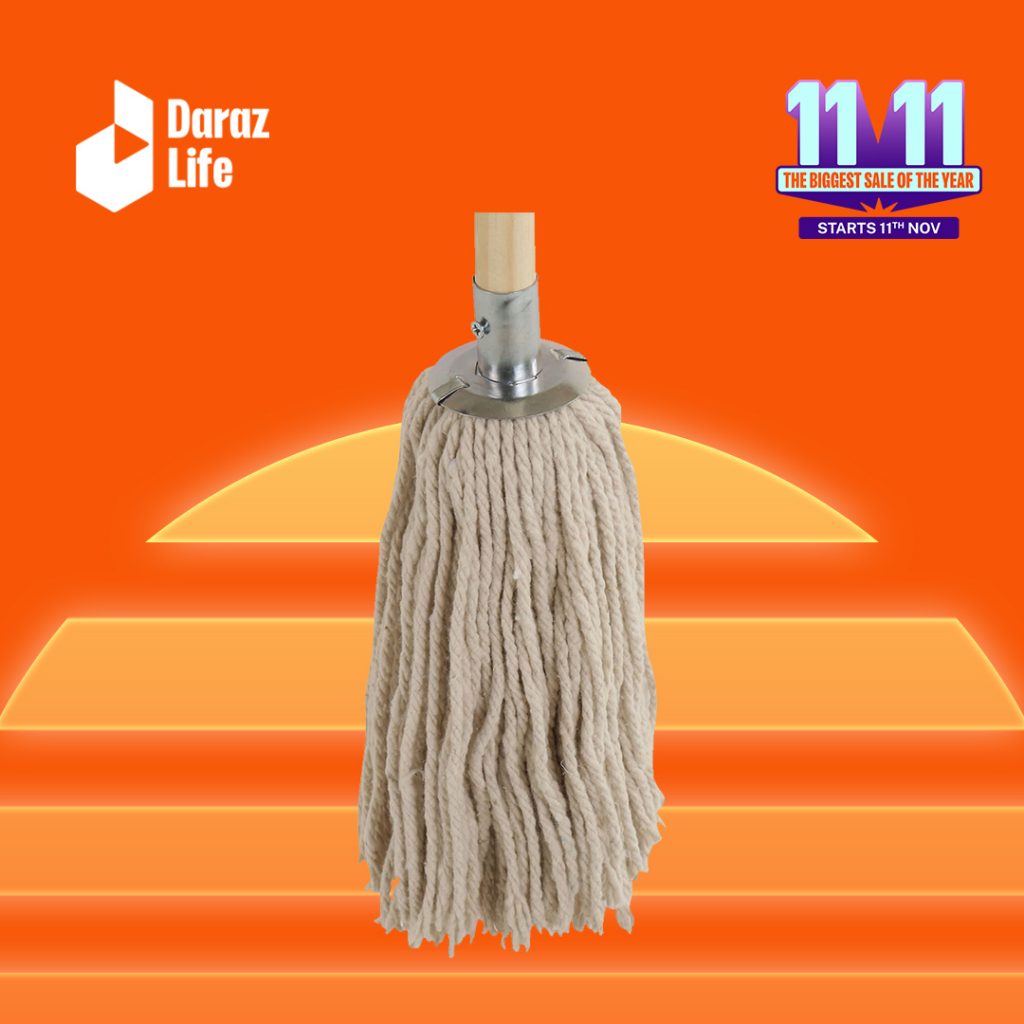 After sweeping the floor with a broom, the next step is to mop the area with a surface cleaner to ensure hygiene. Also, you can have separate mops for different areas of the home, such as outdoors, indoors and in washrooms.
Squeegee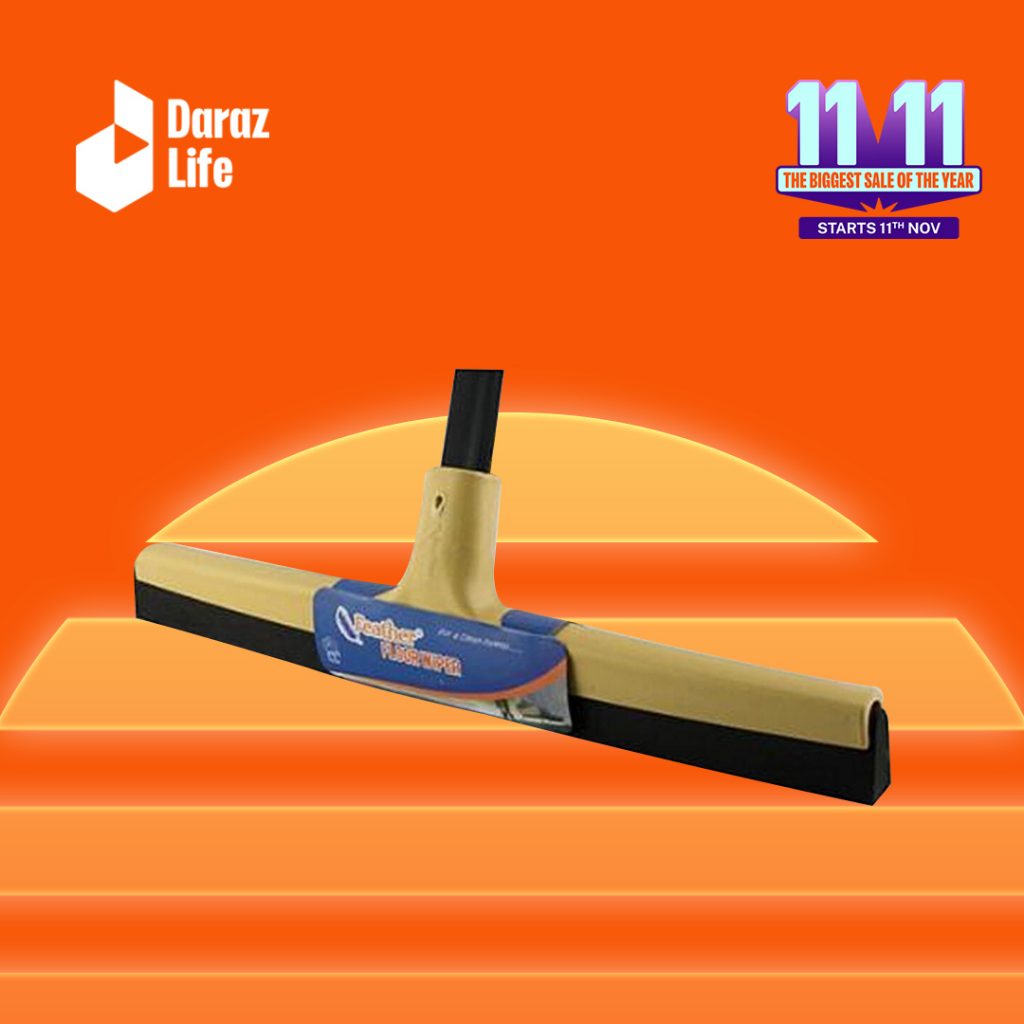 A squeegee helps to get rid of extra water after washing an area with water. Therefore this is always a handy tool to have around the house.
Bathroom Cleaning Brush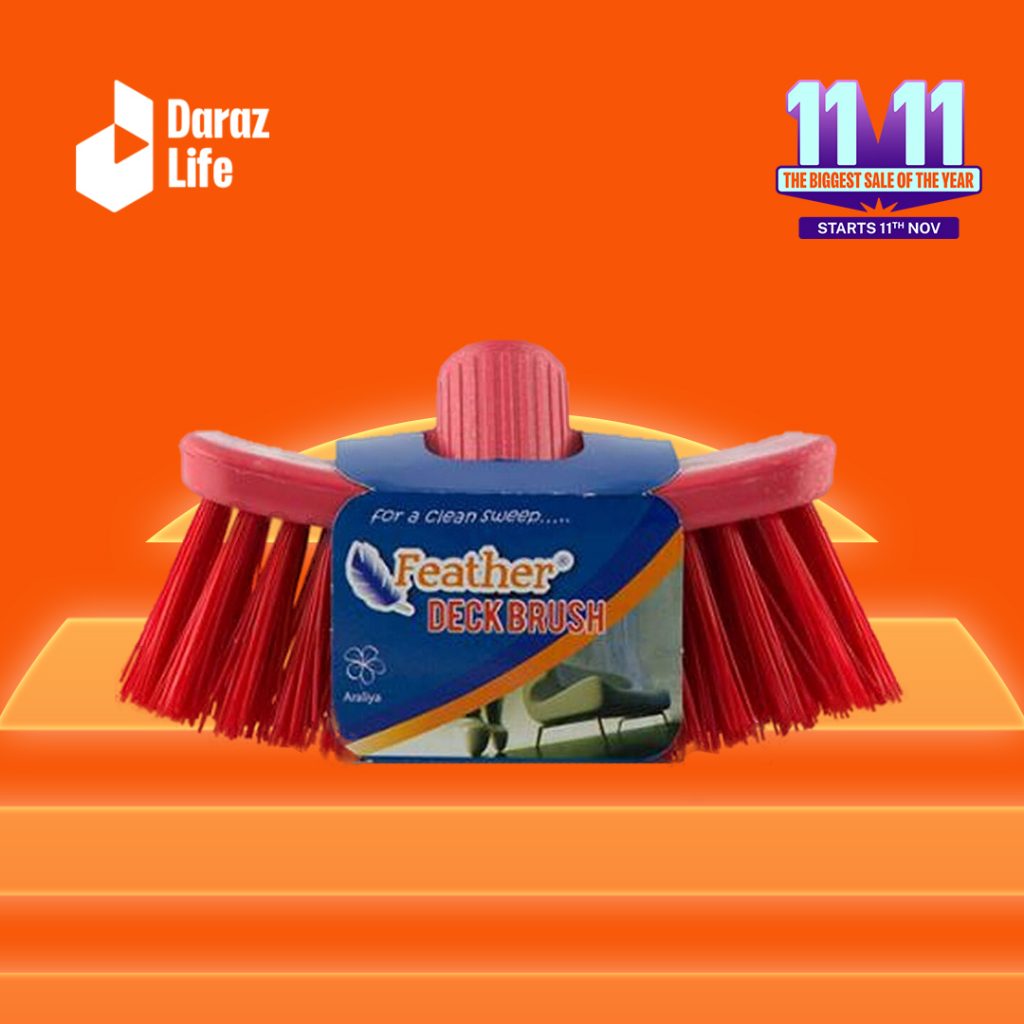 Keep your bathrooms clean and hygienic by giving them a full clean-up every once or twice a week. Therefore, get your household a bathroom cleaning brush to easily achieve this task.
Storage Box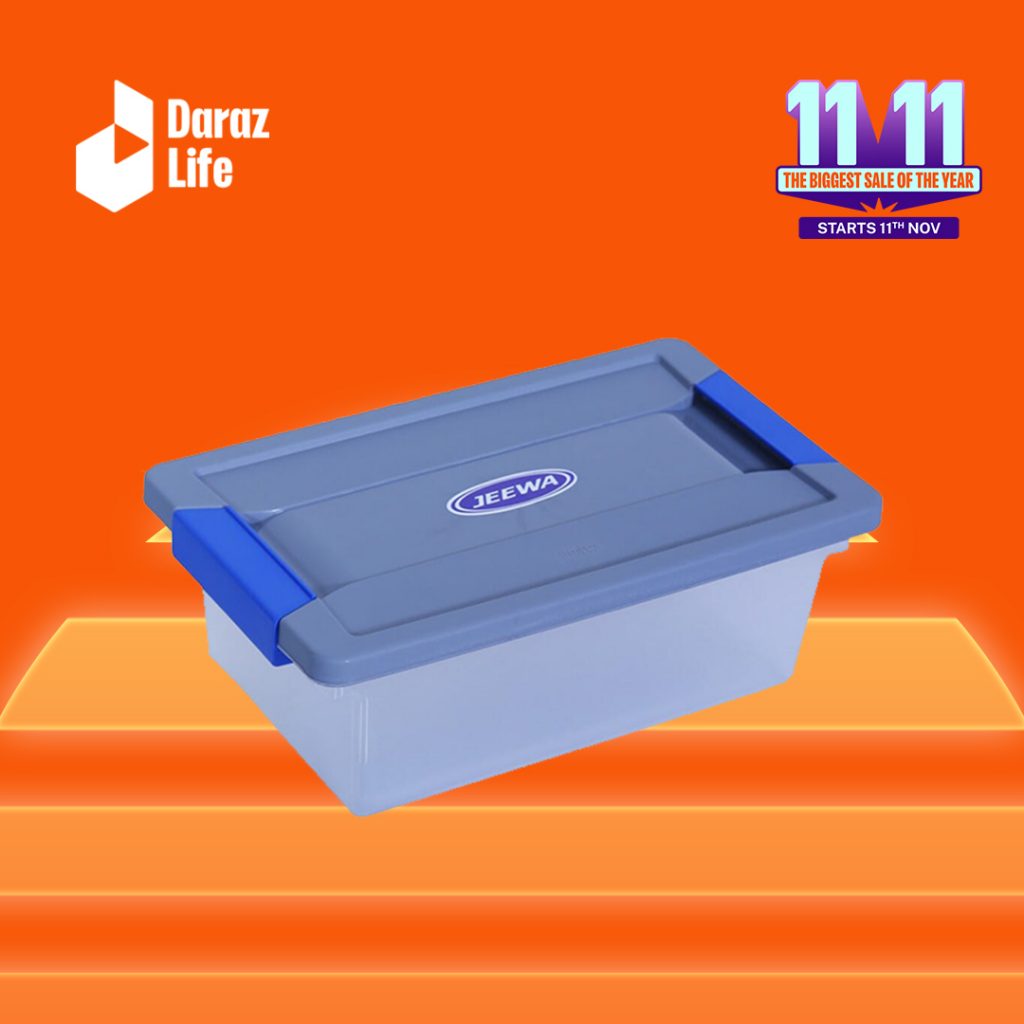 Nothing is more annoying than walking into a space cluttered with objects. Therefore, keep only the essential items outside and store the rest away in a storage box.
Laundry Basket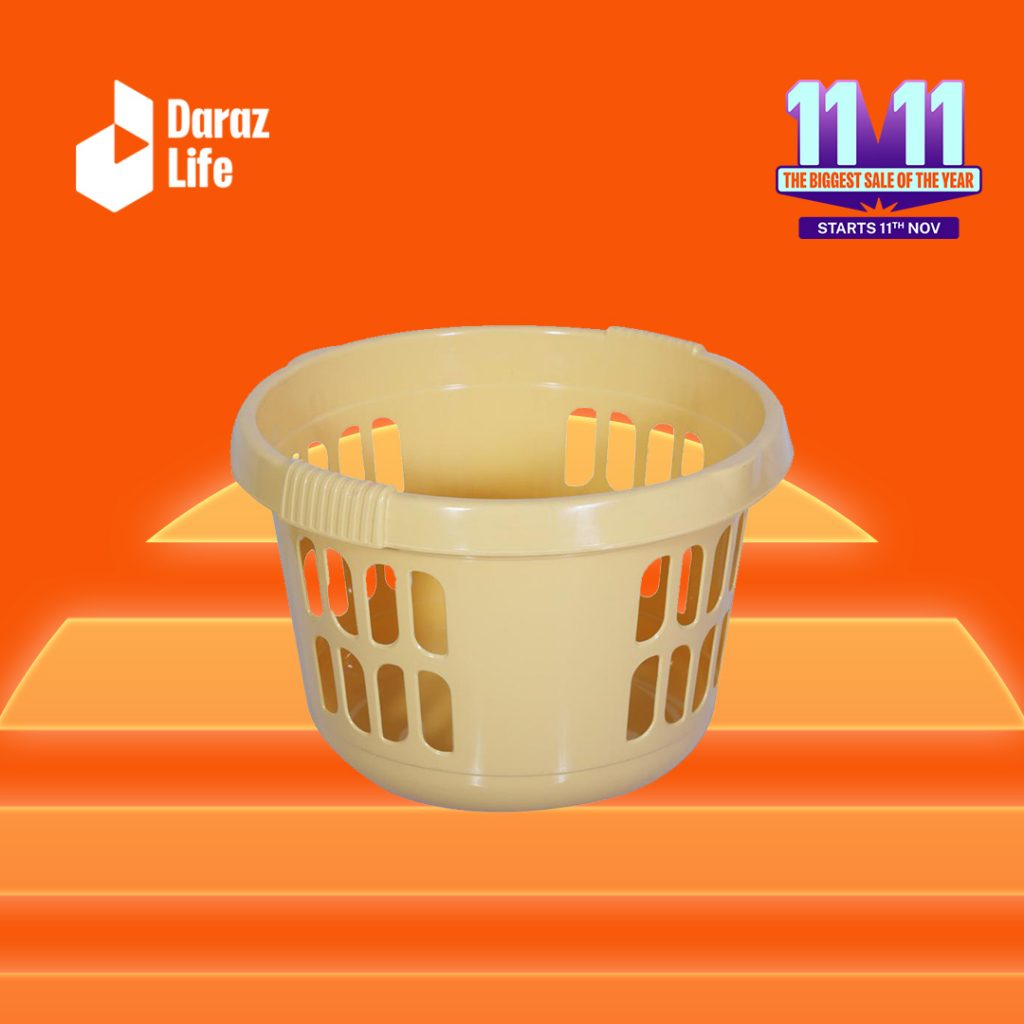 Don't let your laundry lie around all over the place. Just drop them in a laundry basket and then take them out on laundry day to give them the cleaning they deserve.
Waste Paper Basket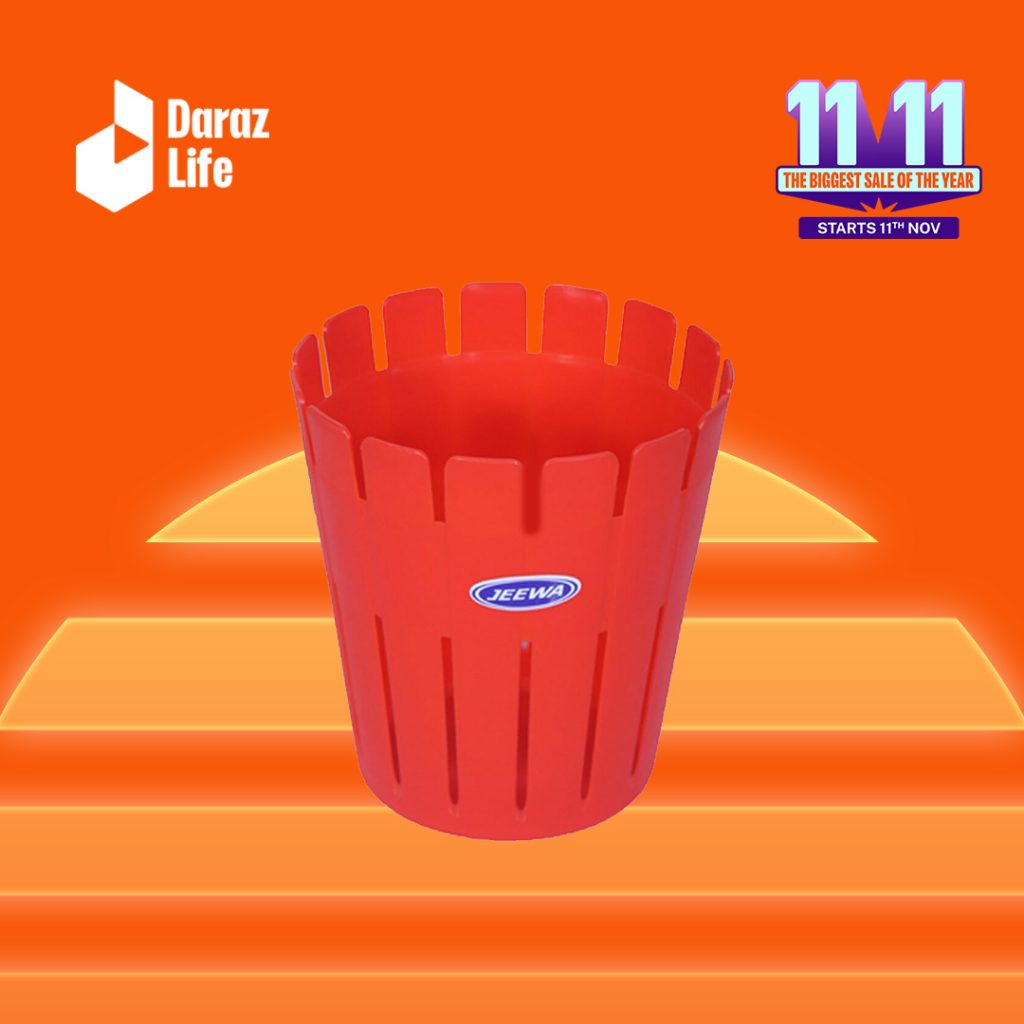 A waste paper basket helps to keep every space of your home clean and organized. You can have a waste paper basket in every room of your household to easily dispose of your waste.
Drawer Set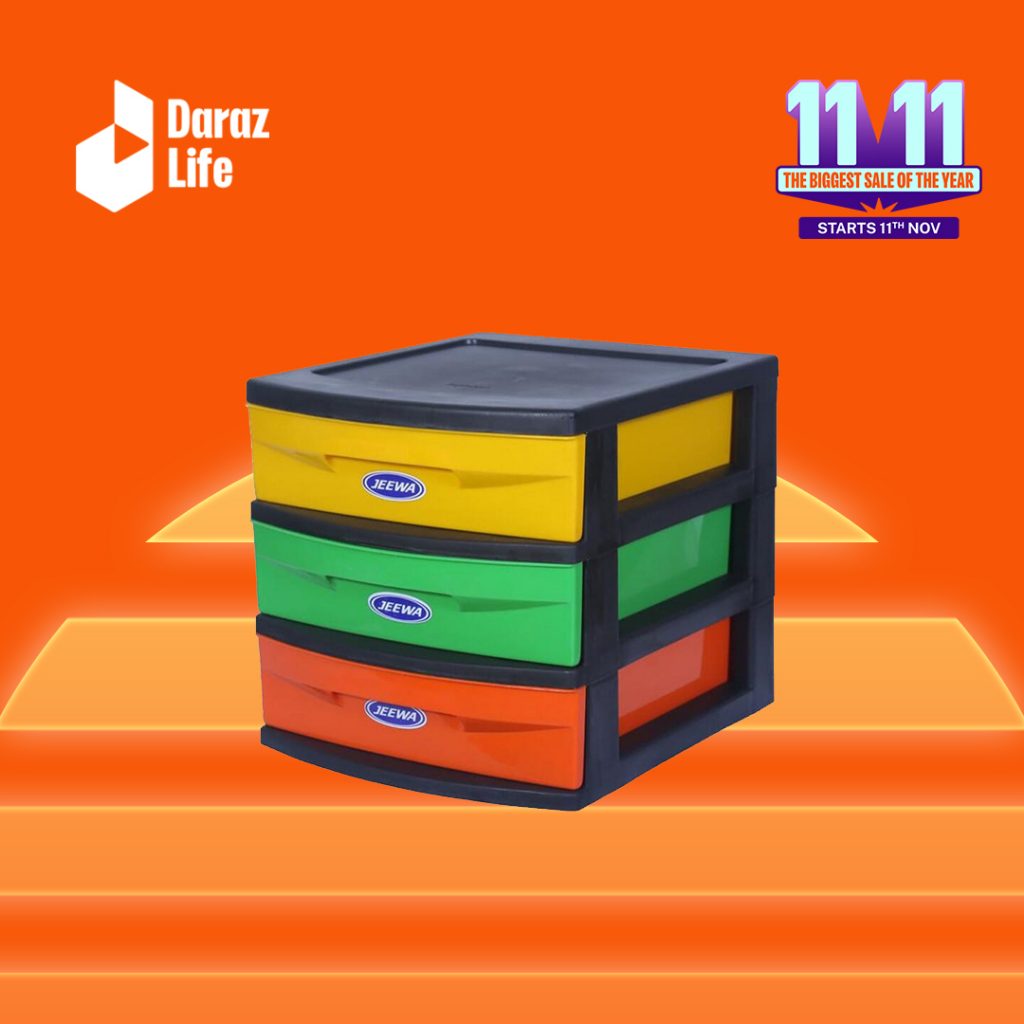 Organize the items in your kitchen or study table by storing some of the items in a small drawer set.
Storage Rack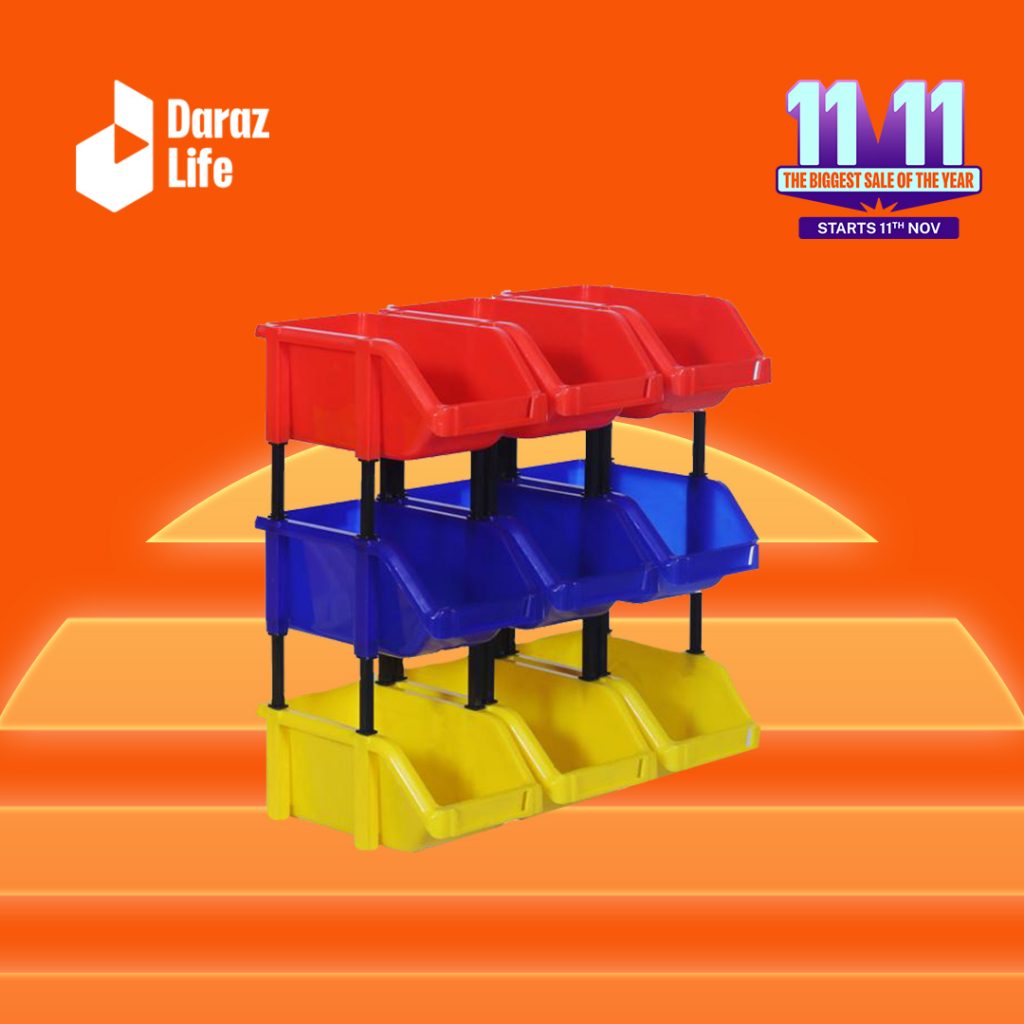 A storage rack like the one featured here can be an ideal tool to organize items like cutlery and serviettes in your kitchen.
Large Drawer Set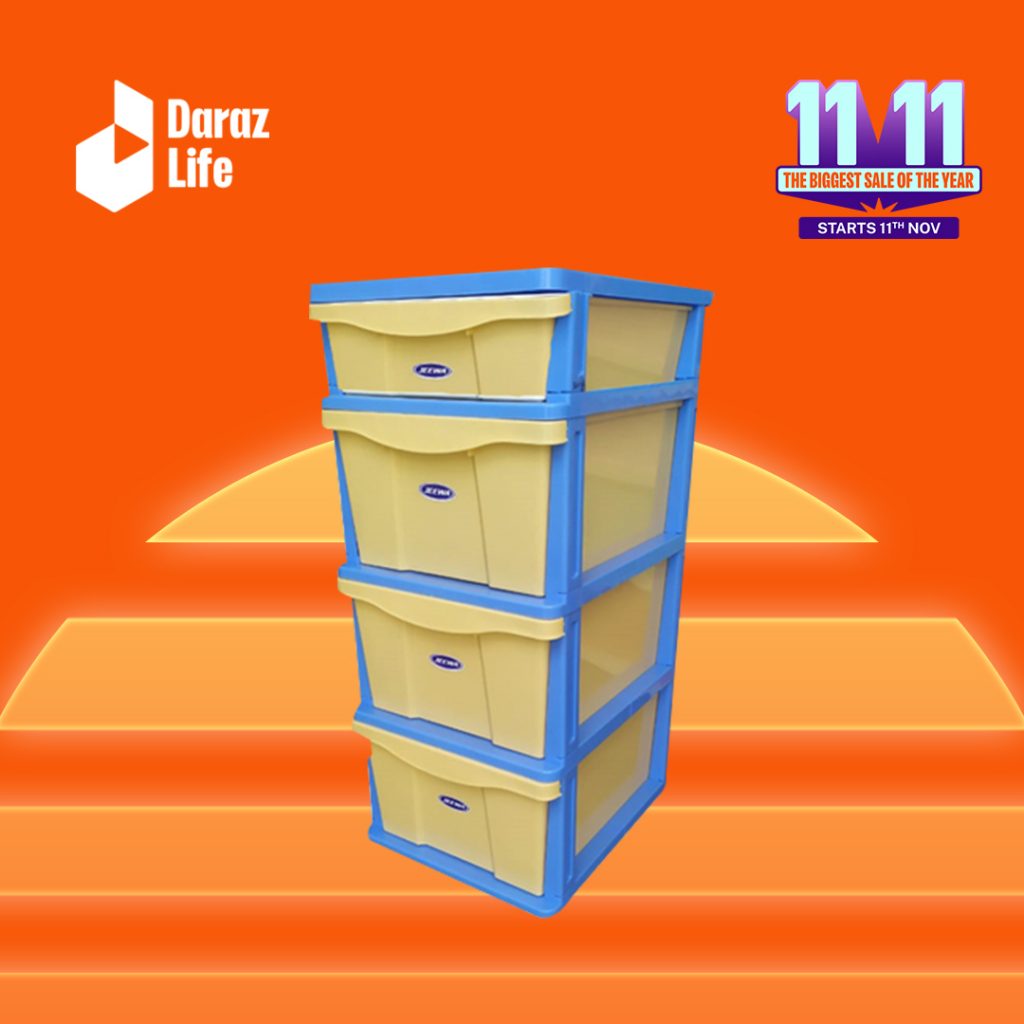 You can store anything from your clothes to shoes or bags in a large drawer set. Sometimes when you run out of space in your closet, a large drawer can act as an ideal storage solution.
Hope you will be able to get all the cleaning items you require for your household at super discounts. If you are shopping for clothes, check out Fashionable Outfits Up To 70% Off From Daraz 11.11 Sale.