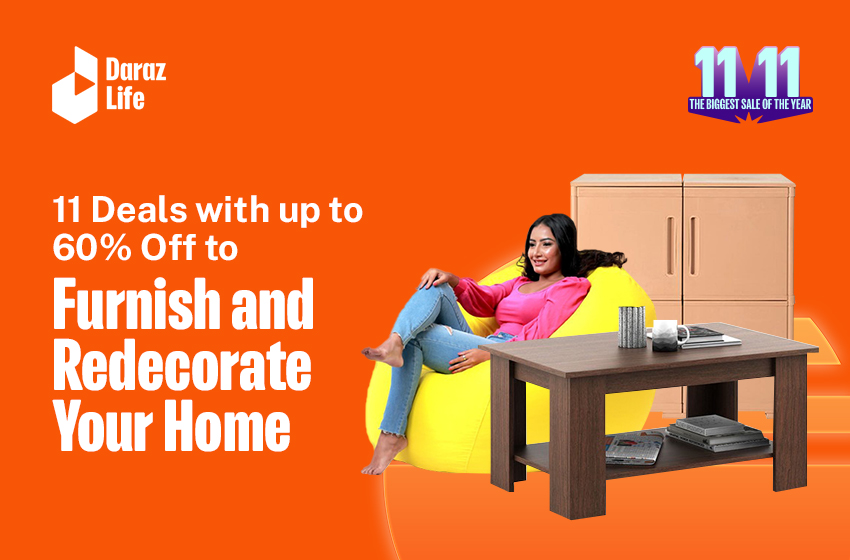 Lowest Furniture Price in Sri Lanka During Daraz 11.11
Get the lowest furniture price in Sri Lanka during Daraz 11.11 sale. Redecorate your household with the best offers on furniture and décor.
Are you looking to get the lowest furniture price in Sri Lanka? Get on your Daraz app and shop for all the furniture and décor you need for your entire home.
Get The Best Furniture Price in Sri Lanka From Daraz 11.11
The Nation's Biggest Sale of the Year is Finally Here! Make all your wildest shopping fantasies a reality with up to 85% OFF starting the 11th of November. Get an additional 12% off on bank cards and Instalment plans at 0% interest. Shop everything at the lowest prices with unbelievable Mega Deals, Points discounts, Instalment plans, and Daraz club rewards. Also, don't forget to participate in games and win exciting giveaways. Download the Daraz App and join the wildest shopping fantasy of the year!
If you are looking for the lowest furniture price in Sri Lanka, there is no better time than now. Get up to 60% OFF and free shipping when you shop for furniture and decor during the sale. Don't forget to collect discount vouchers when you shop on Beanbag Lanka, House Of Gifts, Nilkamal, Phoenix Industries, Soul Creations, The Concept Store, The Ivory candles .com, V-TEC FURNITURE, and VTEC HOME. Also, keep an eye out for free gifts when you shop for these brands.
11.11 Mega Deals! Mega Savings!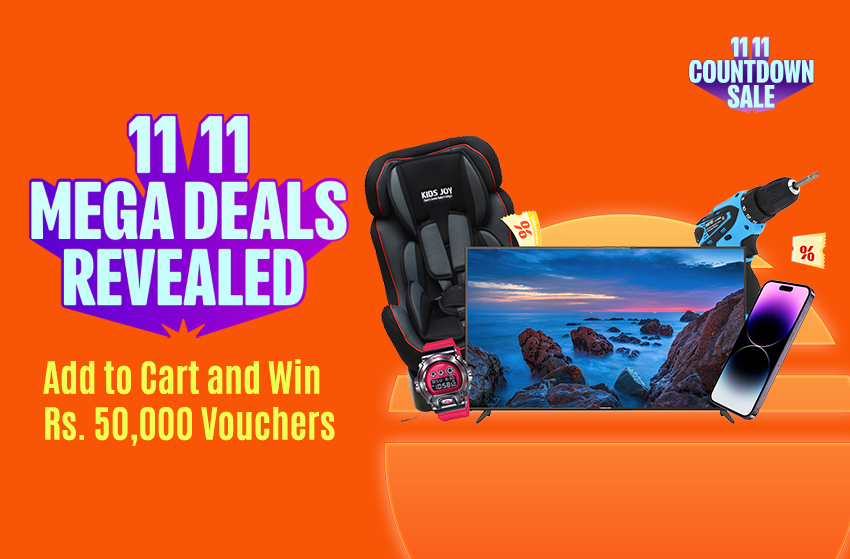 Shop during Daraz 11.11 from November 11th and get the biggest price drops on selected products. Get ready to save up big time when your shop during 11.11. Click on the banner and check out the mega deals page for all available offers.
Spin The Wheel of Fortune & Win A Trip to Dubai
Are you ready to win a dream vacation for Rs 1000? Shop on Daraz for Rs 1000 or more from the 1st of November and receive an SMS from Daraz to Spin the Wheel of Fortune. Stand a chance to win fabulous giveaways;
A Holiday to Dubai
Weekend Getaway at Shangri La, Hambantota
Overnight Stay at Hikka Tranz
Fine Dining at Cinnamon Lakeside
Daraz Vouchers Worth up to LKR 850,000
So, get on your Daraz App and be a lucky winner of our fabulous giveaways.
Collect Vouchers & Double Your Savings
Do you know the best way to get savings on top of savings when you shop on Daraz? Collect Daraz vouchers to get big discounts when you checkout your favourite products. There are four different types of vouchers available on your Daraz App.
Daraz Vouchers – Discounts under specific item categories, such as fashion, lifestyle goods etc, that can be used sitewide.
Shipping Vouchers – Gives you discounts on shipping fees
Bank Vouchers – Vouchers issued by specific banks that allow you to get a discount when you shop with one of their bank cards.
Store Vouchers – Offered by the stores on the Daraz platform to get discounts when you shop for products from a specific store.
When you collect all of these vouchers and stack them together, you are able to obtain the best discount at the checkout when you purchase your favorite products. So don't forget to collect vouchers before you head to the checkout when you make a purchase on Daraz.
Win Fabulous Prizes With 1 Rupee Game
How would you like to win an iPhone 14, a washing machine, or a 43-inch TV for just 1 Rupee? You read that right! Get on your Daraz App, play the 1 Rupee Game starting from the 1st of November, and win amazing prizes. Check out the 1 Rupee Game home page to see the products you can win.
All you have to do is get on your Daraz App, choose the product you want to win on the 1 Rupee Game Home Page, add it to your cart, and checkout using 1 Daraz Point. Please note that you must activate your Daraz Points to participate in this game. So, get on your Daraz App and activate Daraz Points now.
Let's take a look at 11 products that will be at discounted prices during the sale.
Bean Bags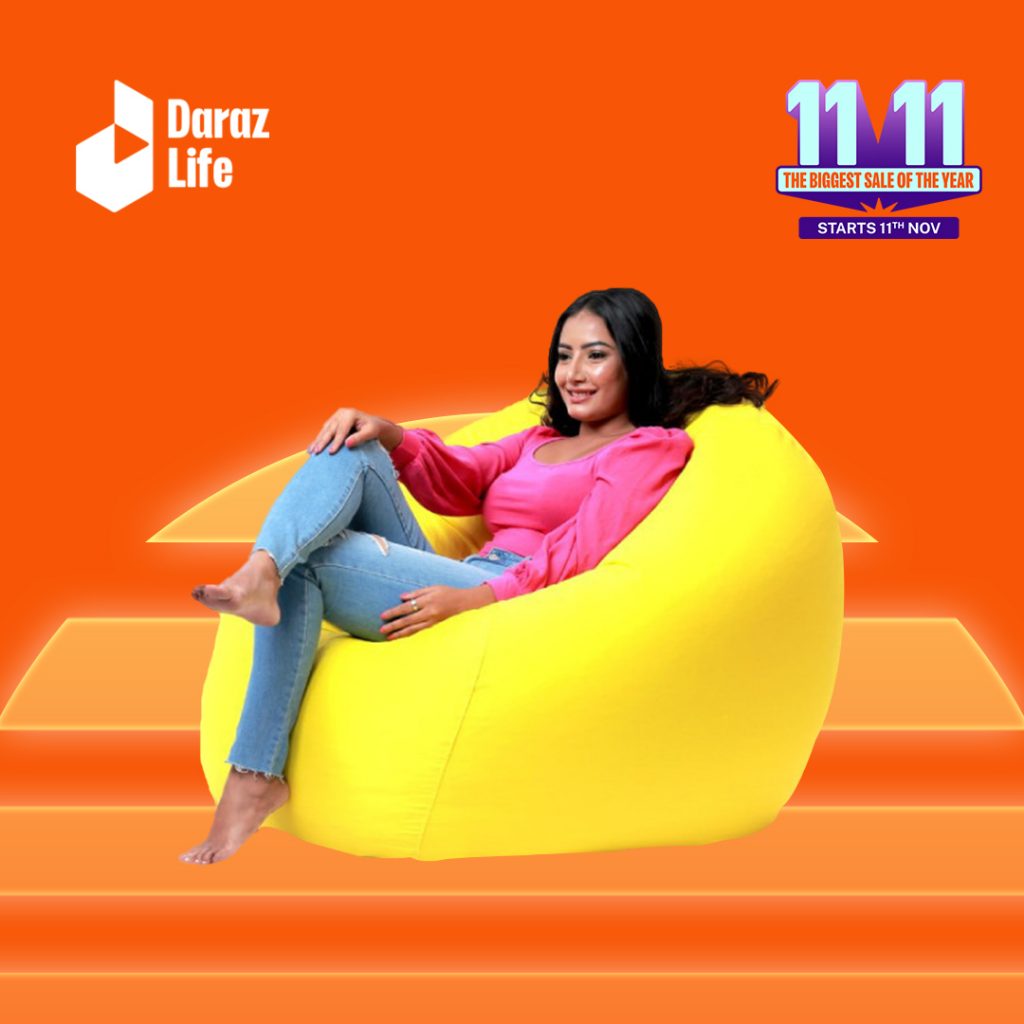 Add some vibrance and playfulness to your living room, bedroom or verandah with a few large bean bags. These are ideal for lounging and relaxing.
Living Room Décor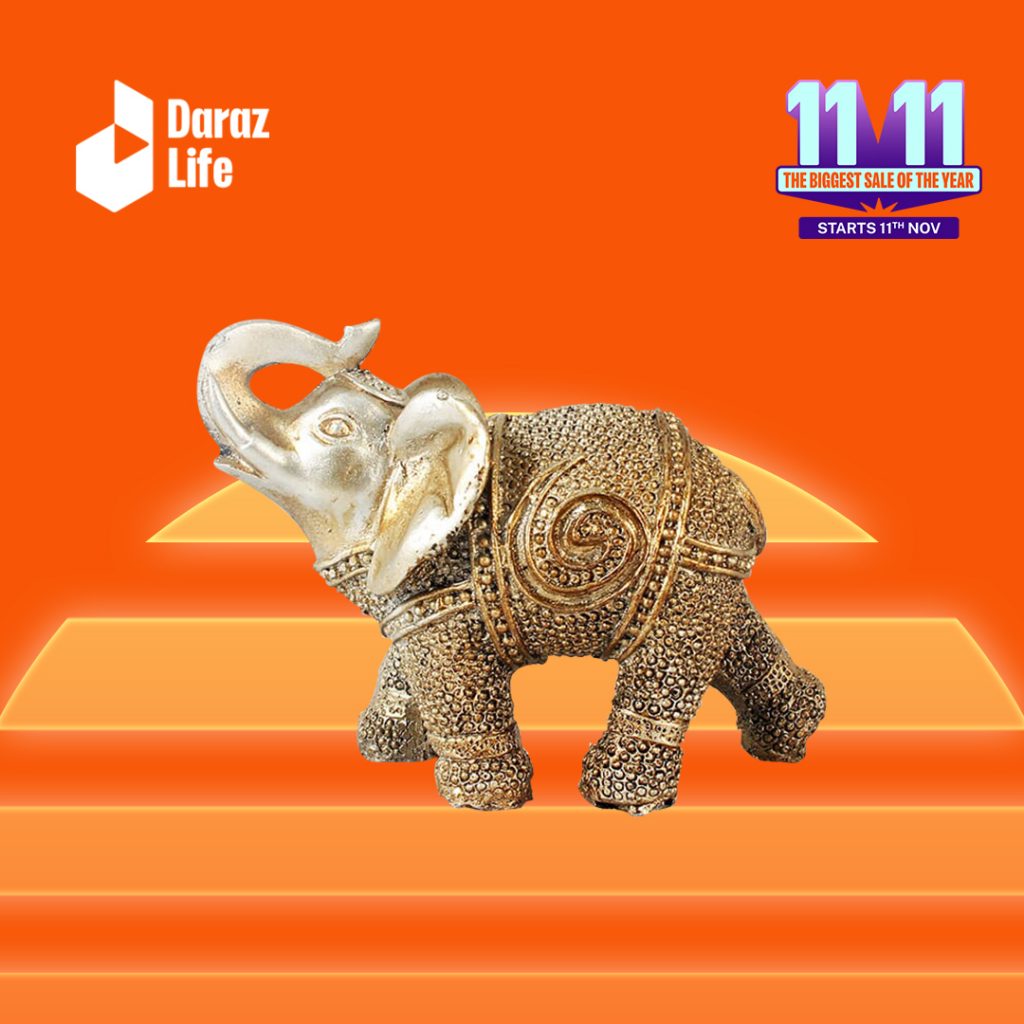 Enliven your living room with elegant living room décor and make it look attractive. Check out your Daraz app for great discounts on home décor.
Shoe Cabinet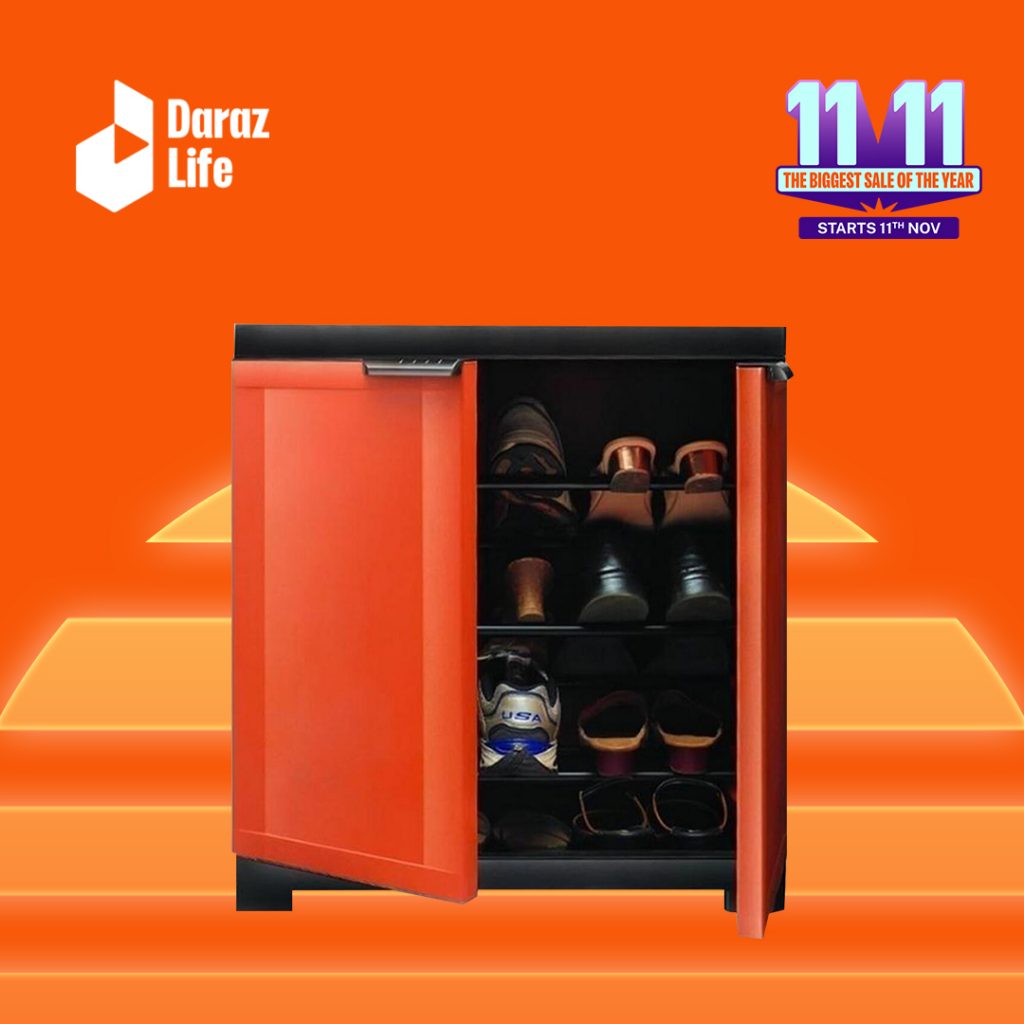 Keep the entrance to your home organized with a shoe cabinet. Save up when you buy a long-lasting shoe cabinet and make a good impression on people visiting your home.
Cupboards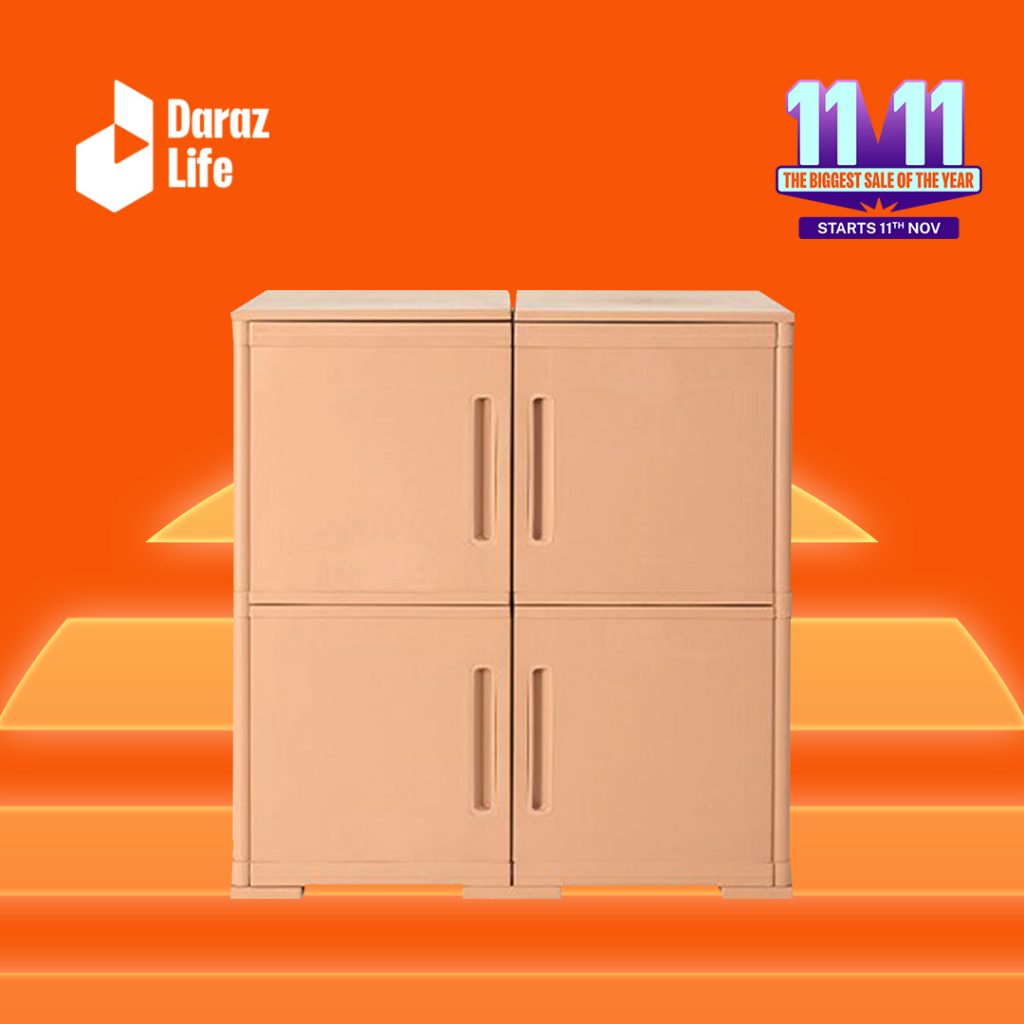 Do you have a lot of things cluttering your home space? Now you can organize and arrange everything in an orderly manner with a grid cabinet.
Wall Art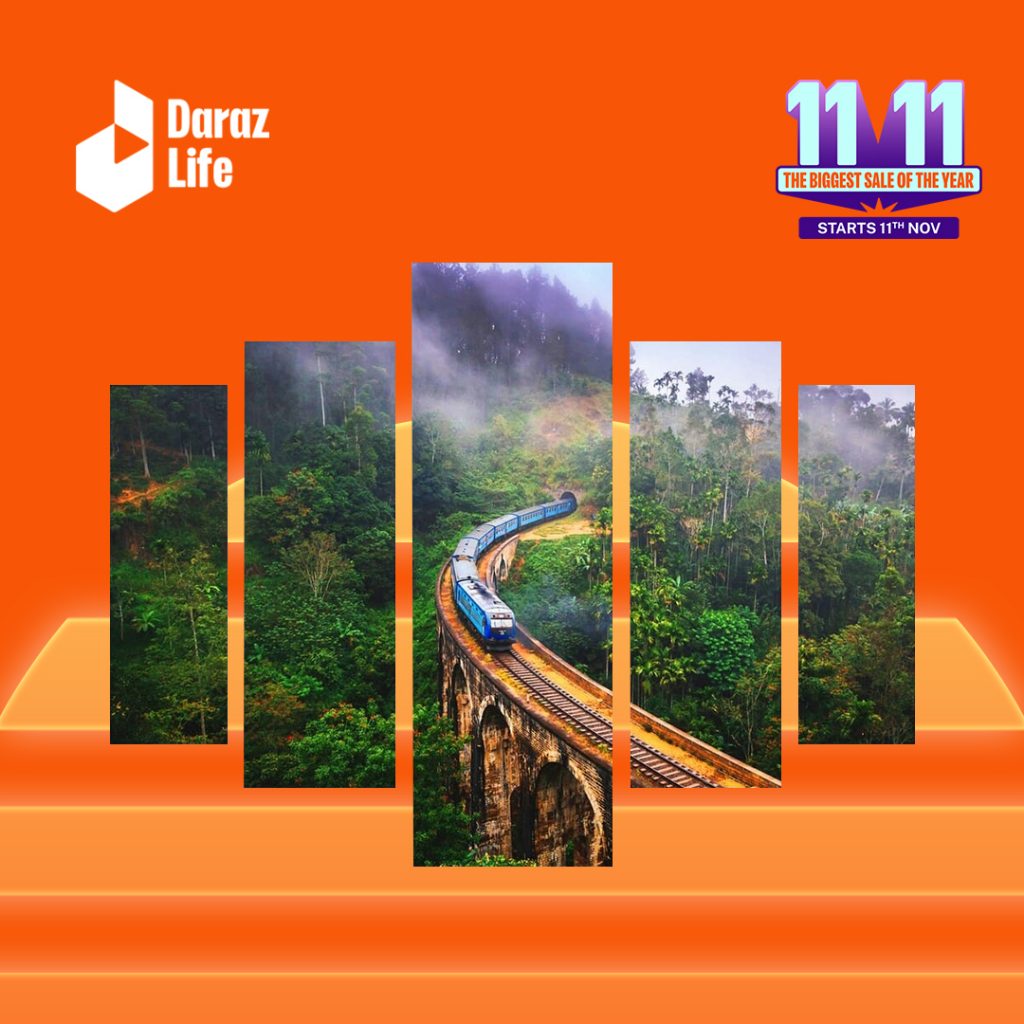 Bring your walls to life and express your artistic side with some elegant wall décor. Eye-catching wall art is an amazing way to brighten your living room, bedroom or office room. So, make the most of the discounts available during Daraz 11.11 to get a few wall art pieces for your home.
Home Office Chair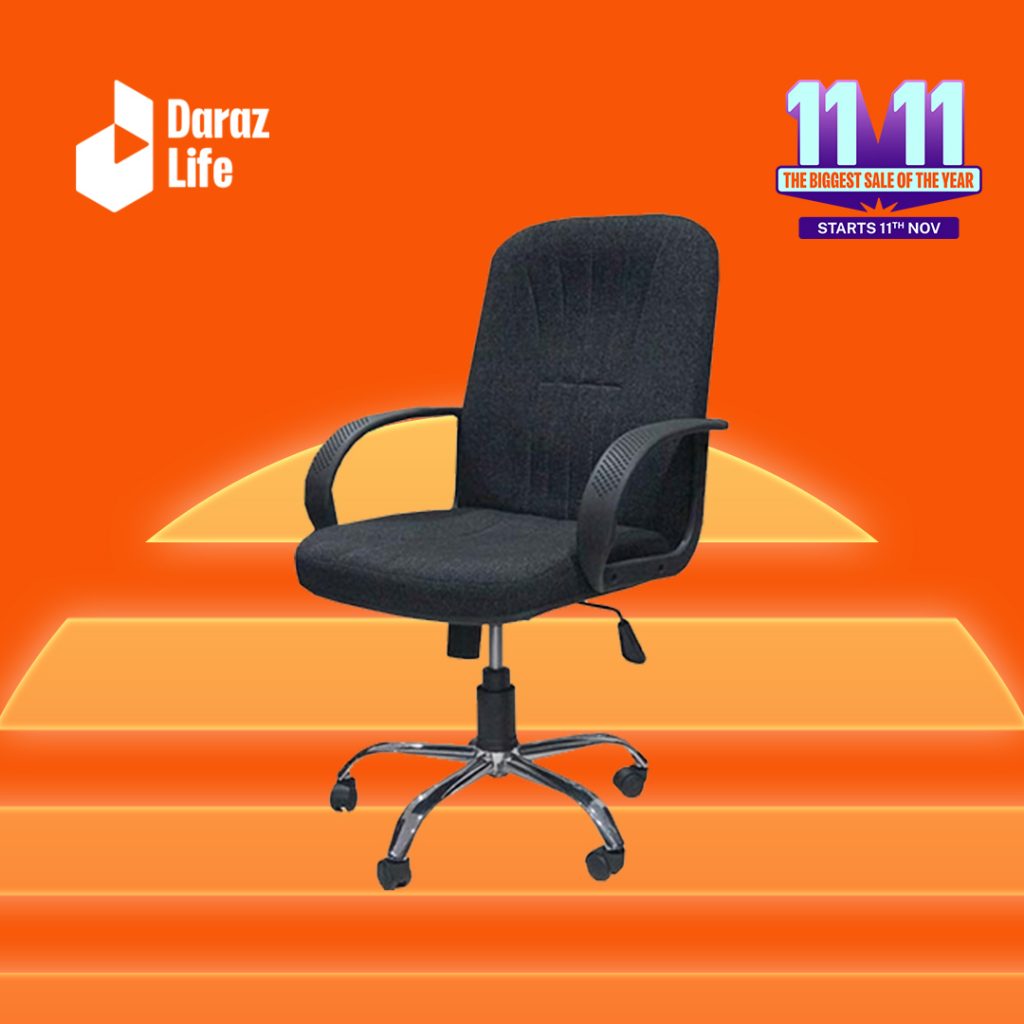 If you are someone who works from home, you need a comfortable office chair for your home office. Therefore make the most of the deals available during 11.11 and get yourself the most comfortable office chair you always wanted to get.
Display Cabinet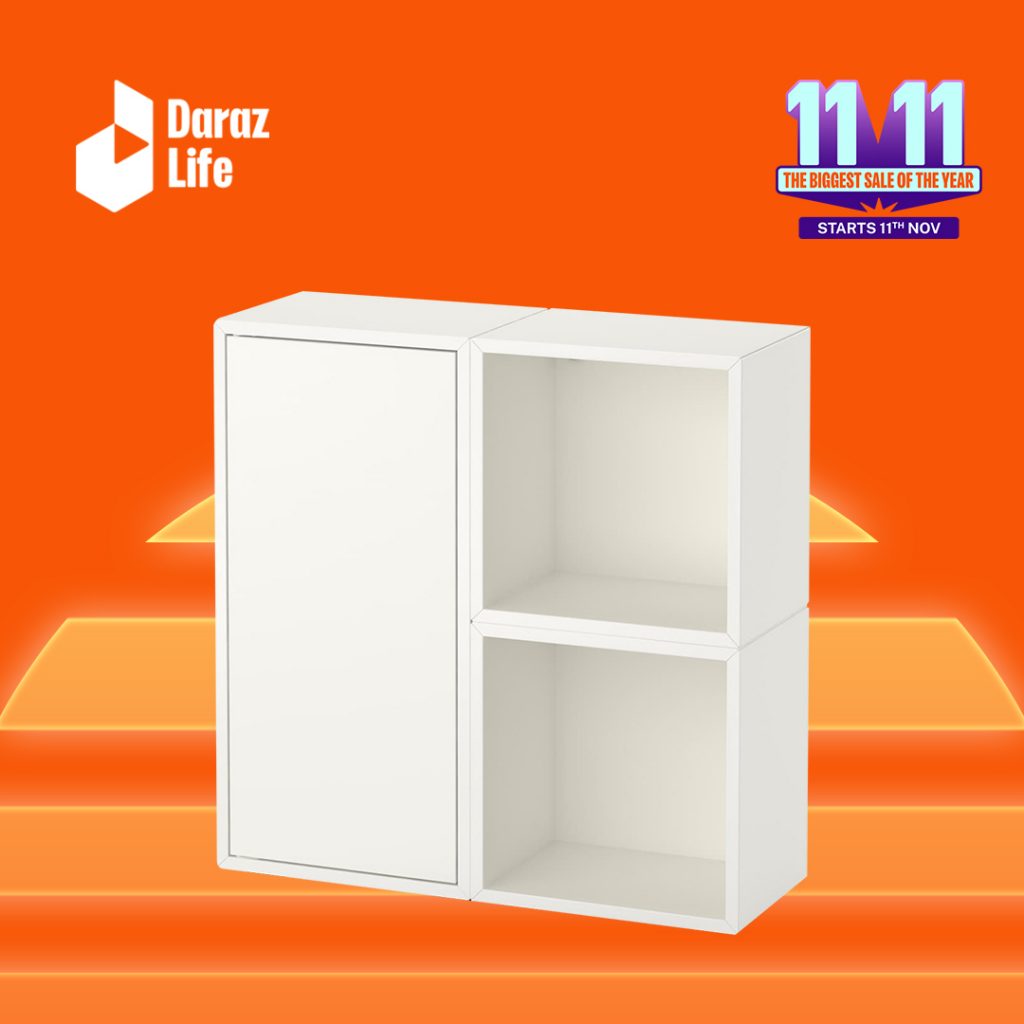 Do you have beautiful ornaments and other items that you like to display in your living room? Get a modern cupboard to organize your ornaments and décor.
LED Lights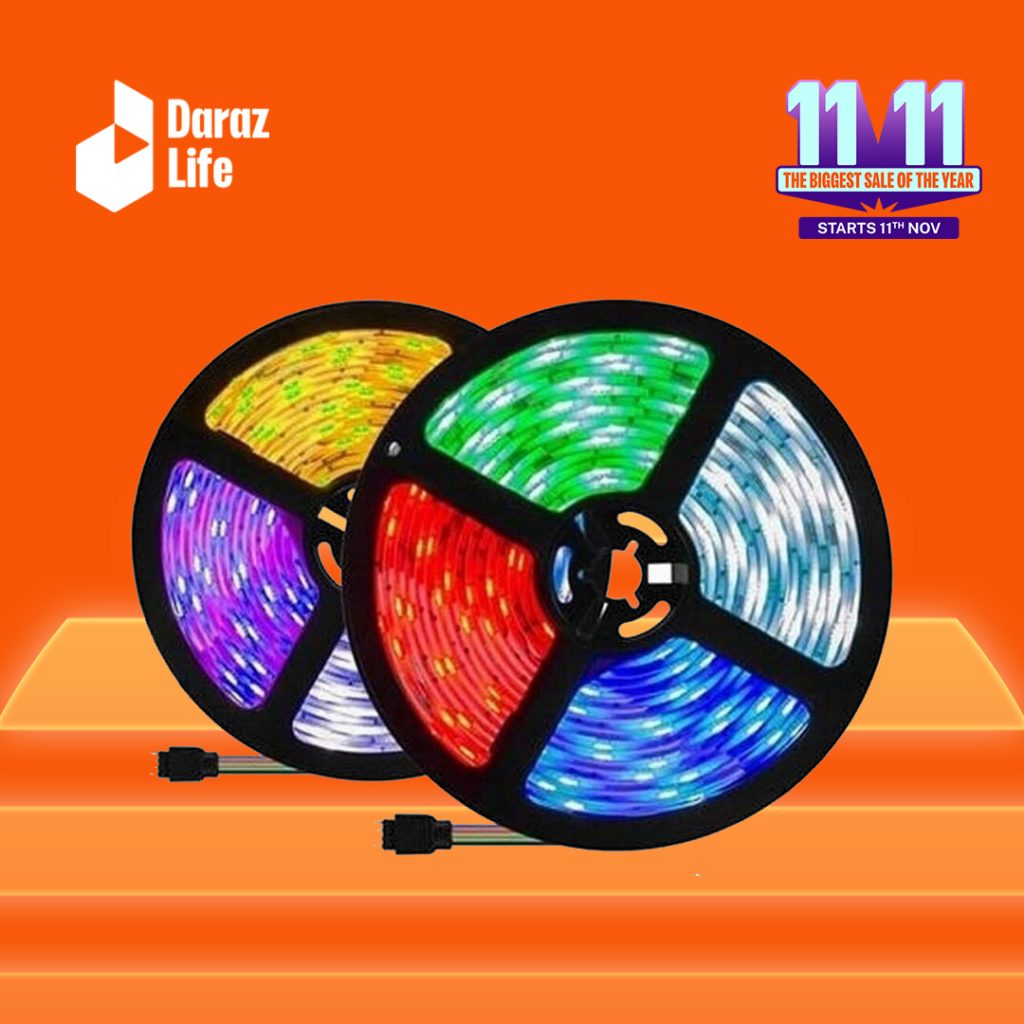 The best way to brighten your room and decorate it at the same time is to incorporate some decorative LED lights in your bedroom. It's one of the easiest and most cost-effective ways to easily elevate the look and feel of your room.
Wall Shelves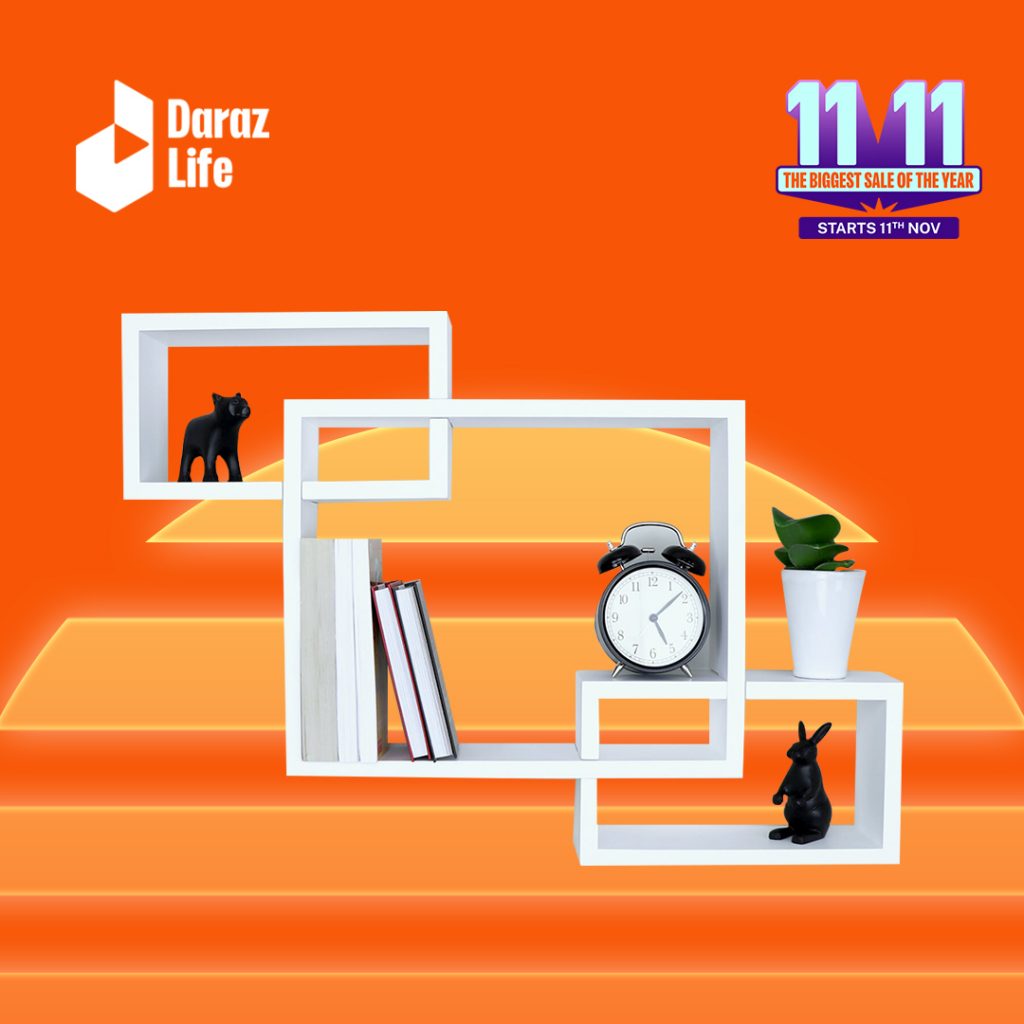 Wall shelves are another amazing way to add decorative accents to your living space. Additionally, they can be great if you want to organize your home.
We hope you will be able to get the best furniture price in Sri Lanka through the Daraz 11.11 sale to revamp your home. If you are shopping for fashionable clothes, check out Dress to Impress With Up To 70% Off on Fashion During Daraz 11.11 Sale.